StandUp Wireless Activation Process – StandUp Wireless is a wireless company that provides prepaid services and Lifeline and ACP discounts. It offers budget-friendly prepaid plans, phones, and a program named Bring Your Own Phone.
Moreover, it provides unlimited data, text, a free phone, and more to qualified low-income households.
However, when you receive your free device or SIM card, you must activate it to enjoy its services.
In this article, we have covered how to activate StandUp Wireless, some important factors to consider before activating it, and more.
So, let's delve further to learn more –
The core reason to activate StandUp Wireless phone
Understanding the primary motive before starting the StandUp Wireless activation process is crucial.
Some of the reasons are –
Devoted Customer Service – One of the reasons that you should select StandUp Wireless is its modest size, which lets them render better service and attention to its customers and clients.
Affordable phones and services – StandUp Wireless provides individuals with the best quality smartphones at a very affordable price. Its Bring Your Own Device program is versatile and works with many devices. It offers reasonable plans for needy people who need additional minutes, texts, data, and a Free Lifeline plan.
Flexibility – Its flexibility and cooperative nature are among the best features of StandUp Wireless service. They don't deactivate your account if you cannot pay the bill on time. Instead, they float you and give you some time so you can pay.
Best network coverage – StandUp Wireless is a mobile virtual network operator (MVNO) that uses the best network, such as Verizon Mobile and T-Mobile's networks, to provide its customers with the best network coverage in the country.
9 Steps for StandUp Wireless Activation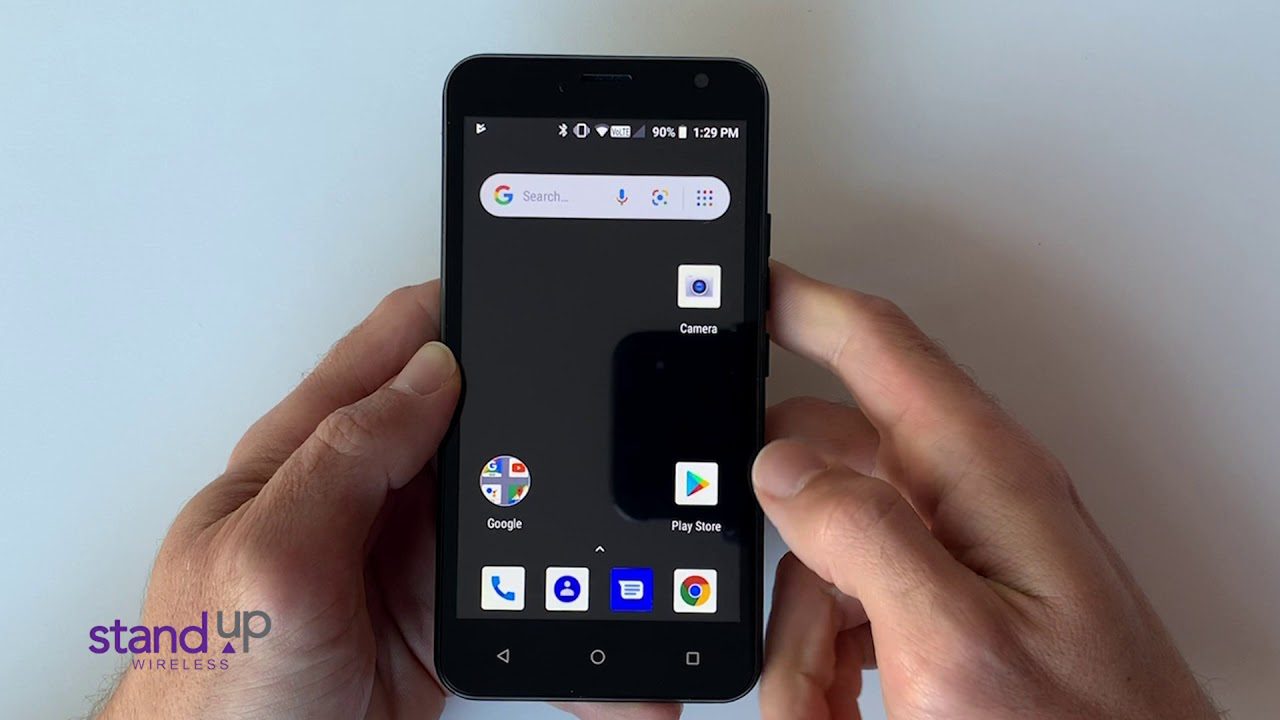 StandUp Wireless activation is a very easy process, despite whether you have Lifeline or ACP services or a prepaid account.
Follow the steps given below –
| | |
| --- | --- |
| Step1 | Set up your StandUp Wireless phone and your StandUp SIM card. |
| Step2 | Switch off your phone. |
| Step3 | Open your phone's SIM card slot. |
| Step4 | Please take out the SIM card in the right size and insert it into the slot. |
| Step5 | Now, close the slot. |
| Step6 | Power the phone back on. |
| Step7 | Call 611 to activate your service. |
| Step8 | If this doesn't work out, call StandUp Wireless customer service from another device and ask them about the activation process. |
| Step9 | You can enjoy your service once your StandUp Wireless account gets activated. |
Note: If you are enrolled in StandUp Wireless Lifeline or ACP, you can get a free phone and a tablet. To get that, read our guide on "StandUp Wireless free government phone" and "StandUp Wireless free government tablet."
Factors to Consider Before Activating Your StandUp Wireless Phone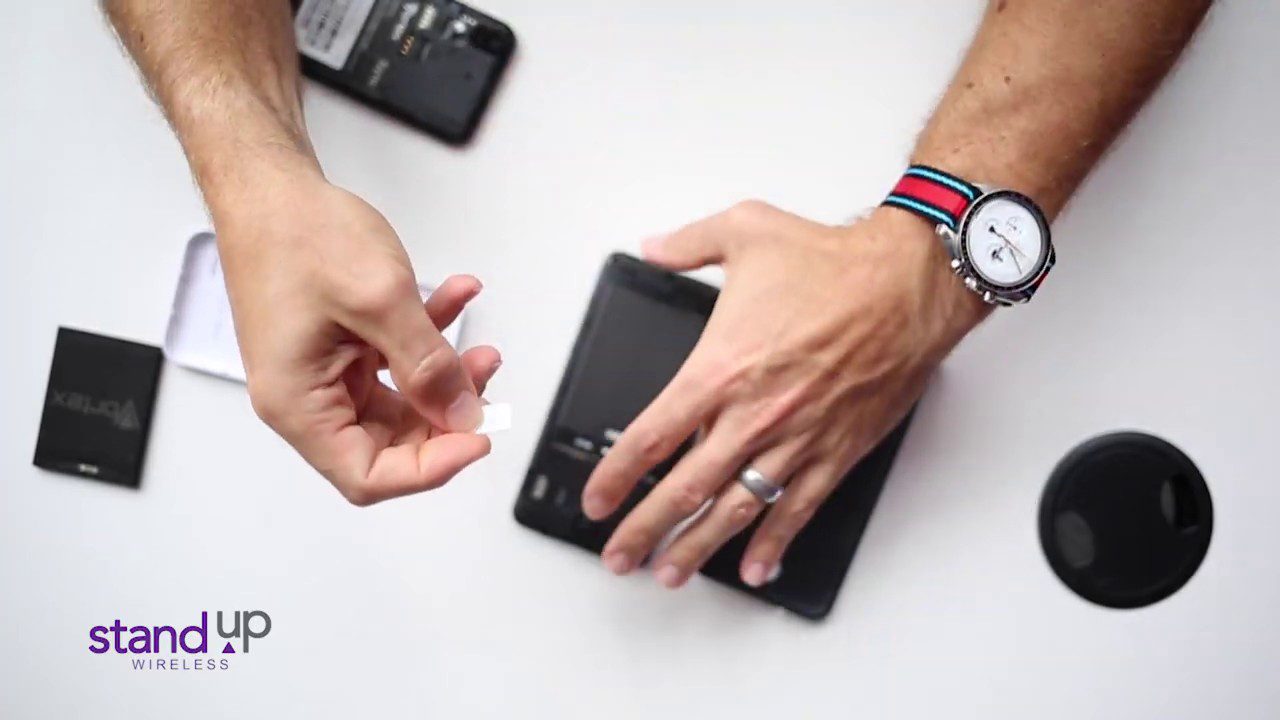 You must keep some things in mind before activating your StandUp Wireless phone.
Check the network's coverage and availability – The most important thing is to check whether the StandUp Wireless network is working in your area or not, as you won't be able to make calls, send text messages, or use data without a proper network and a strong and steady signal.
Customer Service – Customer service is the best at StandUp Wireless. Its site offers a comprehensive FAQ section where you can get answers to all your queries. You can also ask about your problems via online chat, available seven days a week from 8 a.m. to 11:45 p.m. EST, by mail, and by calling 1-800-544-4441.
Extra Charges – StandUp Wireless doesn't charge for the activation process, cancellation fees, or any hidden charges, so you have to pay the same price as shown on their website, whether you want to purchase a mobile phone, a plan, or both.
Check Compatibility – If you are considering shifting your old network to StandUp Wireless, you must check your phone's compatibility by entering its website's IMEI, MEID, or serial number.
StandUp Wireless offers replacement phones to customers if they lose them or the device won't work upon arrival.
What to check before starting the StandUp Wireless activation process?
Before you begin your StandUp Wireless activation process, you must have the following –
An active StandUp Wireless account
A StandUp Wireless compatible phone
A StandUp Wireless SIM card kit with a SIM card that fits your phone
You must be a StandUp Wireless customer to get all of the above.
Frequently Asked Questions
How long does the StandUp Wireless activation process take?
The activation process doesn't take more than a few minutes. After completing the entire process, your service will be activated instantly. If, in any case, your service doesn't get activated after one or two hours, you can contact the customer support service.
How can I know if My StandUp activation process was successful?
You will receive a text message welcoming you into the network and service once your activation process is completed. Besides you can also make a call or use your data to know whether your account has been successfully activated. If it works, your service is active and freely uses your benefits.
What should I do if I have any questions about the StandUp activation process?
You can easily contact customer care service to ask if you have any queries. You can send them mail at [email protected] or can also call 1-800-544-4441. The service team can help you from Monday to Saturday from 8 AM to 10 PM ET.

Subscribe to Email Updates :