I am so excited to share this good news with you guys, as I just received my StandUp Wireless Free Tablet.
StandUp Wireless is one of the leading wireless service providers that offer a Lifeline and Affordable Connectivity Program to the underprivileged sections of society with low income.
With this article, let me share my experience in applying for the StandUp Wireless free tablet program, its eligibility criteria, required documents, and available tablets.
So, without any further ado, let's get started.
Does StandUp Wireless Actually offer a Free Tablet?
This question can be answered both ways, that is, both yes and no. StandUp Wireless participates in the Affordable Connectivity Program, through which it offers a one-time $100 discount to purchase a new tablet.
However, the customer must make a co-pay of $10.01 towards the tablet's price. But since the discount is huge, it's referred to as a free tablet.
In addition to the free tablets, customers can recieve free wireless services such as 10Gb of high-speed data.
Please note that the tablet you will receive from StandUp Wireless doesn't let you make or recieve a phone call or send text messages. You can only connect it with WiFi and make calls with apps like Skype or Google Meet.
How To Get StandUp Wireless Free Tablet 2023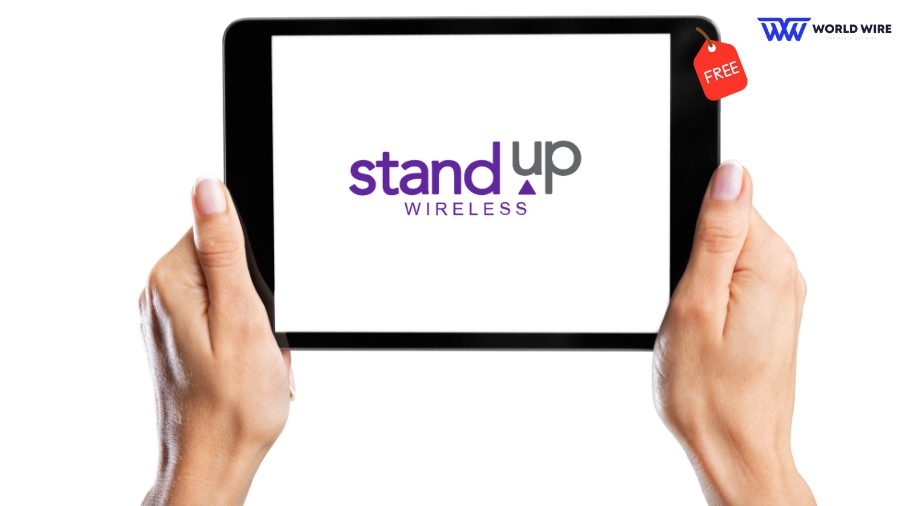 To apply for a free tablet, follow these simple steps –
Visit StandUp Wireless's official website using this URL – https://standupwireless.com/acp/tablets/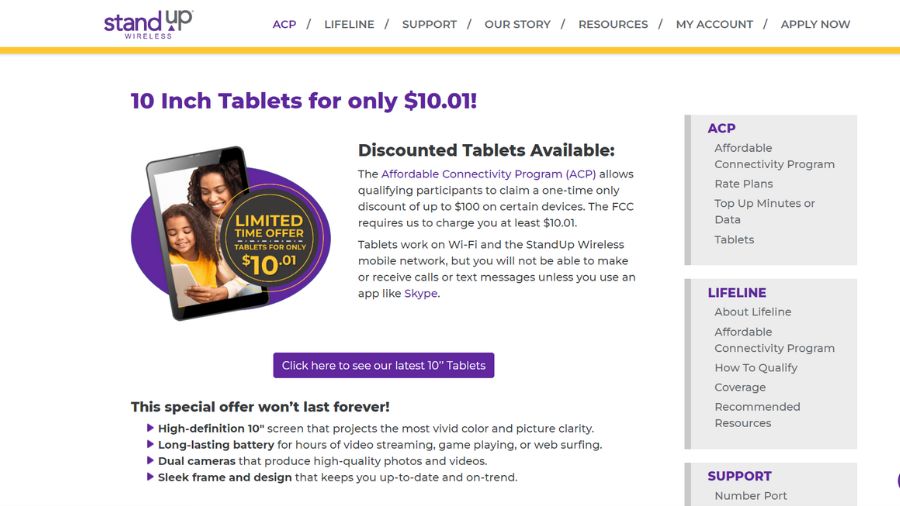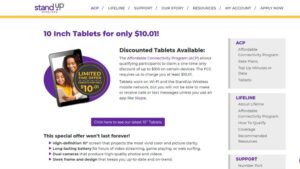 Scroll down and click the "Click here to get started button."
Enter your zip code and email address, and click the Begin Application option.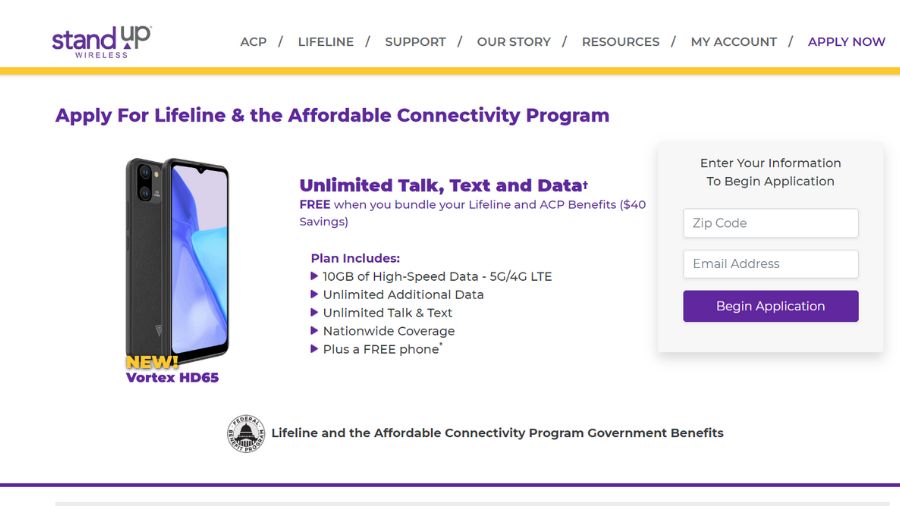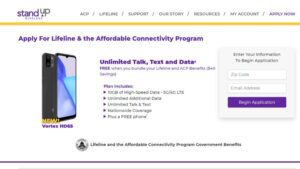 Fill out the application form
Upload soft copies of the eligible documents.
Submit your application.
Once your application is submitted, you must wait a few days for confirmation. Once confirmed, you can expect your StandUp Wireless free tablet in 7 to 10 working days.
Note: You will be asked to select a plan during the application process. If you choose the Lifeline+ACP combo, you can apply for a StandUp Wireless free phone.
Eligibility Criteria for StandUp Wireless Free Tablet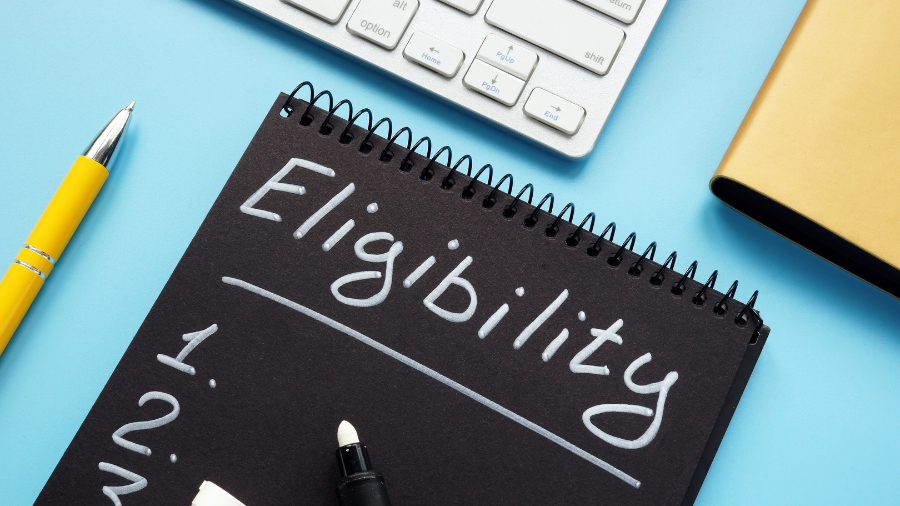 As mentioned above, a StandUp free tablet is offered only to eligible customers. Only one member can enjoy this benefit, and it is non-transferable.
Ways in which a citizen can qualify for a free tablet –
Income Based Eligibility
You are eligible for a free tablet if a household's gross annual income is at or below 200% of the Federal Poverty Guidelines.
Program Based Eligibility
If you don't qualify on an income basis, please look for participation in any of the programs mentioned below by you or any of your family members.
Supplemental Security Income (SSI)
Federal Public Housing Assistance
Bureau of Indian Affairs General Assistance
Tribally-Administered Temporary Assistance for Needy Families (TTANF)
Food Distribution Program on Indian Reservations (FDPIR)
Head Start
Veterans Pension and Survivors Benefit Programs
Pell Grants
Free or Reduced Price of School Lunch and Breakfast,
Unemployment Based Eligibility
As determined by the FCC, any individual who is unemployed for some time will meet the low-income eligibility criteria.
Required Documents for StandUp Wireless Free Tablet
Before applying, ensure that you have the following documents –
Proof of Income
To prove your income, you can provide the following documents
A retirement or pension statement of benefits
A Social Security statement of benefits
A paycheck stub
Current income statement from your employer
Child support award
Divorce decree
Last year's state, federal, or Tribal tax return
Worker's Compensation statement of benefits
Veterans Administration Statement of Benefits
Proof of Government Assitance Program Participation
If applying on a program participation basis, provide the following documents.
Benefit award letter
Benefit verification letter
Government Approval letter
School documentation
Statement of benefits
Proof of Identity
Apart from eligibility documents, you must also provide documents proving your identity.
Accepted documents are:
A Valid government, state, military, or Tribal ID
Birth Certificate
Certificate of US Citizenship or Naturalization
Government assistance program document
Passport
Permanent Resident Card or Green Card
U.S. Driver's license
Tablets That Are Given Under the StandUp Wireless Free Tablet Program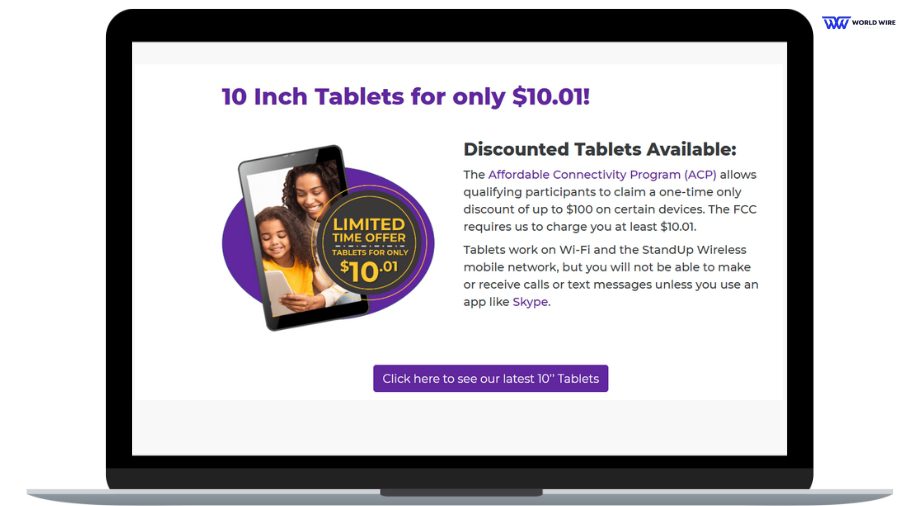 After you know the eligibility criteria and required documents, you can apply for the StandUp Wireless Free Tablet Program.
Although no ACP service provider reveals the exact model you will receive, StandUp Wireless currently offers Vortex ZTAB 10 tablets on their website for just $10.01.
Apart from that, you may also receive the following tablets from StandUp Wireless.
NUU Tab 8
SKY Elite 8
Vortex Tab 8
Comparison Table of StandUp Wireless Free Tablet
Here is a table.
Specification
NUU
Tab 8
SKY
Elite 8
Vortex
Tab 8
Vortex
ZTAB 10
Operating
system
Android 11
Android 11
Android 11 (Go Edition)
Android 11
Processor
Octa-core (4×2.0 GHz Cortex-A53 + 4×1.5 GHz Cortex-A53)
Quad-core (1.5 GHz Cortex-A53)
Quad-core (1.3 GHz Cortex-A53)
Octa-core (4×1.8 GHz Cortex-A53 + 4×1.5 GHz Cortex-A53)
RAM
3 GB
2 GB
2 GB
4 GB
Storage
64 GB
32 GB
32 GB
64 GB
Expandable
storage
microSD card
up to 512 GB
microSD card
up to 512 GB
microSD card
up to 512 GB
microSD card up to 512 GB
Display
8-inch IPS LCD (1280×800)
8-inch IPS LCD (1280×800)
8-inch IPS LCD (1280×800)
10.1-inch IPS LCD (1920×1200)
Rear
camera
8 MP
5 MP
5 MP
8 MP
Front
camera
5 MP
2 MP
2 MP
5 MP
Battery
3000 mAh
4000 mAh
4000 mAh
6000 mAh
Dimensions
211 x 124 x 9.5 mm
211 x 124 x 9.5 mm
211 x 124 x 9.5 mm
255 x 165 x 8.9 mm
Weight
300 g
300 g
300 g
500 g
Activation Process of StandUp Wireless Free Tablet
Here are the steps to activate your StanUp Wireless tablet.
Once you receive your tablet, make sure you completely charge your tablet.
Once it's charged, open the SIM tray and insert the SIM.
If you don't have a SIM card, please continue without inserting it.
Power on your tablet by pressing the power button.
Once it's on, Connect your tablet to the available Wi-Fi.
Complete all the steps and wait for the tablet to complete all the updates.
Once all the steps are done, your tablet is activated and ready to use.
States in Which StandUp Wireless Offers Free Tablet Program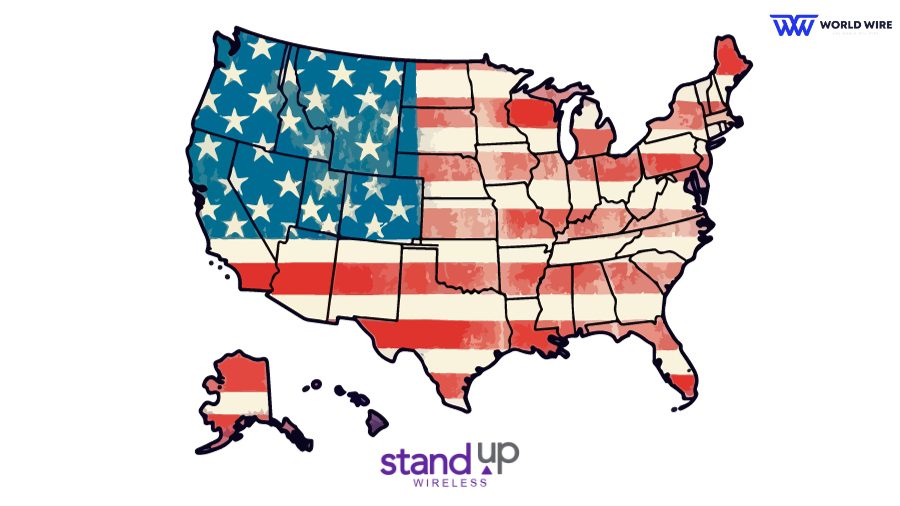 Currently, StandUp Wireless is offering free tablets in the following states.
Massachusetts
Michigan
Minnesota
Missouri
Nebraska
Nevada
Ohio
Oklahoma
Pennsylvania
Puerto Rico
Rhode Island
South Carolina
Texas
Utah
West Virginia
Setting up Wi-Fi on a StandUp Wireless Tablet
As already discussed, you can't place or receive a call through a StandUp Wireless free tablet. You can only use the internet through a WiFi connection.
Here are the steps to do so.
Open the settings application.
Next, open "Network and Internet" and then Wi-Fi.
Turn on the Wi-Fi to scan all nearby available connections.
If your Wi-Fi network name appears on available connections, tap on it and enter your password.
Connect your tablet to Wi-Fi, and a Wi-Fi icon will appear to indicate your tablet is connected to the internet. Enjoy!
Restrictions for StandUp Wireless Tablet Program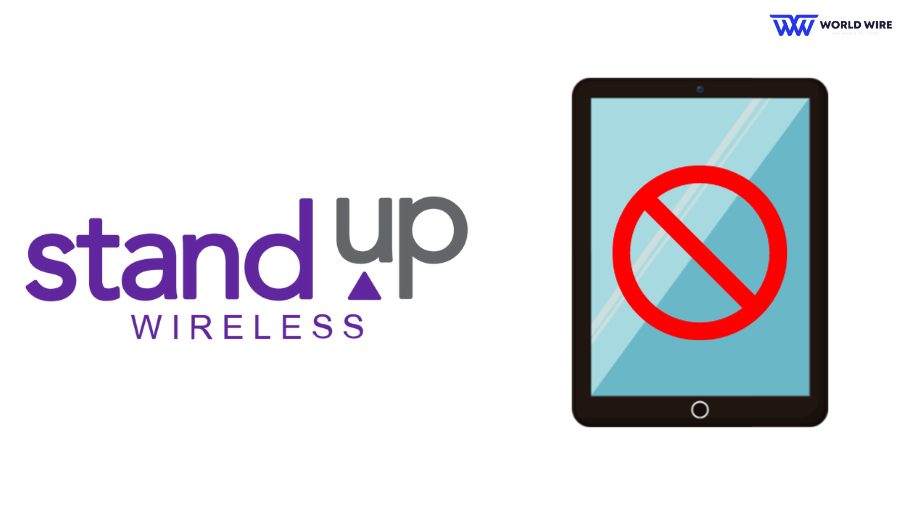 Here are the restrictions.
You must be a low-income individual or household.
Any eligible individual or household is limited to one discount per month.
Eligible household is restricted to a one-time discount on connectivity devices.
Only one member of a household is eligible to get StandUp Affordable Connectivity Program (ACP) benefits.
StandUp Wireless Affordable Connectivity Program (ACP) benefits are not transferable to another individual.
You must send texts, make calls, purchase minutes, use data, or respond to direct contact from StandUp customer care at least once in 30 days to continue receiving these discounts.
Bottom Line
Standup Wireless free tablet is like a boon for many households that cannot afford to purchase tablets due to their low income. The free wireless tablet is only given to eligible customers.
With that said, here I am wrapping up this article. If you still have any questions, please reply in the comment section below. Our team will try to respond ASAP.
FAQs
Can I get a StandUp Wireless free tablet?
No, Standup Wireless requires you to make a co-pay of $10.01 towards the tablet's price.
How long will it take to recieve a StandUp Wireless Free tablet?
It will take around 1-2 weeks for customers to get their application approved and recieve a free tablet.
How do I contact StandUp Wireless?
You can contact StandUp Wireless at 888-225-5322.

Subscribe to Email Updates :