Looking for a way to get a StandUp Wireless free phone? If yes, then you have stumbled upon the right article.
Standup Wireless is a US-based wireless provider that provides affordable and reasonable prepaid plans by participating in the Lifeline Assistance and  Affordable Connectivity Program for low-income families.
The Standup Wireless Free Phone scheme is available for new and existing customers and is a boon for those who cannot afford costly internet services. Standup Wireless services are available in 22 States, including Puerto Rico.
Standup Wireless promises a seamless shopping experience, high-value plans, and extremely good customer service. They offer free and highly discounted plans; those eligible can get a free phone in some states, depending on the area and state.
Herein, you will be provided everything you need to know about Standup Wireless Free Phones, the eligibility criteria, why to choose Standup Wireless, and how to get one.
How to Get Standup Wireless Lifeline Free Phone
There are a few things you must know before applying for Standup Wireless, and these are
First, you must know that according to government rules, only eligible low-income households can enroll in the program and receive the benefits. To ensure your household qualifies well, check out the Lifeline/ACP eligibility requirements in the next section.

You will also have to prove your eligibility criteria. To do so, you must provide copies of certain official documents that prove your eligibility and verify your personal information during the application process.

Then, you can apply for the Lifeline/ACP benefits at Standup Wireless or through the National Verifier. If accepted, enjoy the Standup Wireless free phone and plans.
Eligibility Criteria for Standup Wireless Free Phone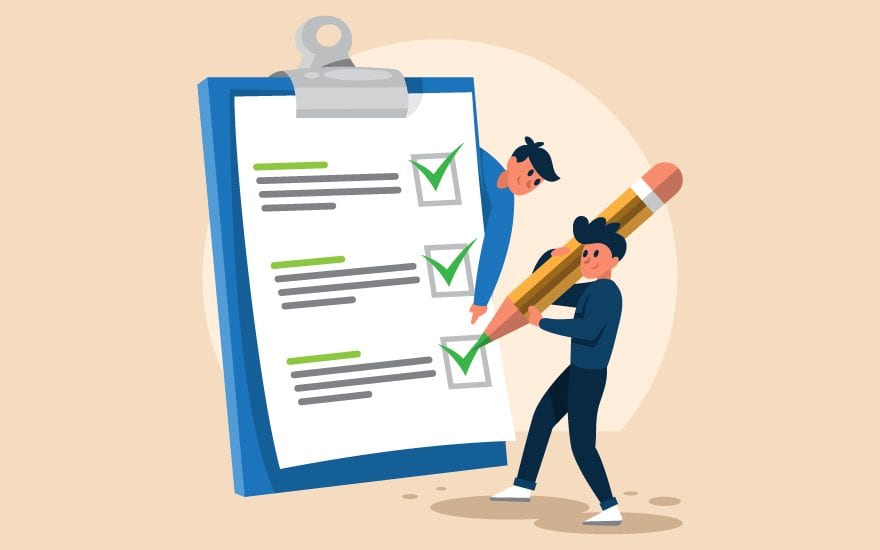 To get a Standup Wireless Free Phone, you need to qualify the following criteria; only then can you avail the benefits of the scheme:
Income-Based Eligibility

Program-Based Eligibility

Affordable Connectivity Program

Your household must have an annual income at or below 200% of the Federal Poverty Guidelines.

Special Supplemental Nutrition Program for Women, Infants, Children (WIC)
Schools that participate in the U.S. Department of Agriculture (USDA) Community Eligibility Provision's free and reduced-price school lunch or breakfast program
You are eligible if your family got a Federal Pell Grant in the current award year.

Lifeline Assistance Program

Your annual family income must be at or below 135% of the Federal Poverty Guidelines.
Your eligibility will be determined by a verification process approved by the FCC, such as USAC's National Verifier and National Lifeline Accountability Database.
Reasons to choose Standup Wireless Free Phone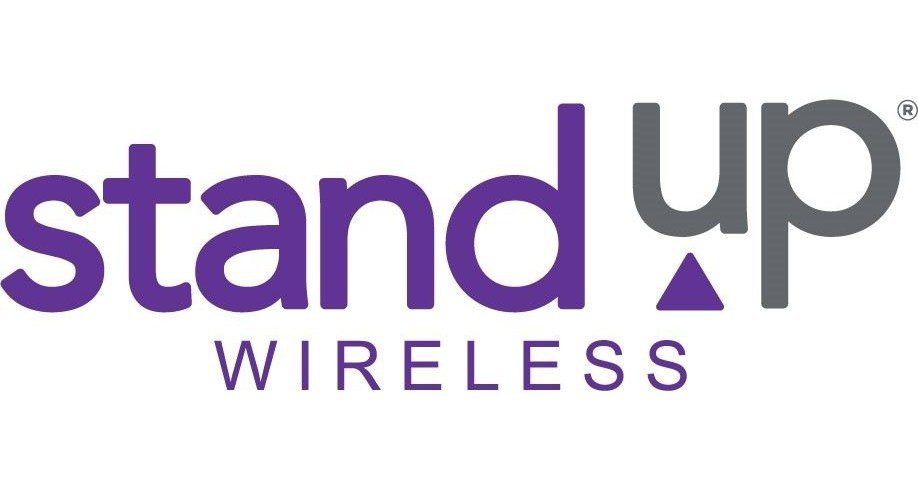 Extremely good Customer Service
Although Standup Wireless is a small company, it attends to its customers and clients fully and sincerely.
Highly Affordable Ranges
They offer highly affordable high-end smartphones for customers looking for a new phone. In addition, their BYOD program is also very flexible and compatible with a wide selection of devices.
Besides a generous FREE Lifeline plan, they offer highly affordable plans for customers who need more minutes, texts, or data. Additionally, Standup Wireless has cell phone plans with free phones for its customers.
Flexibility
Standup Wireless is very flexible when it comes to paying the phone bill. They don't block your accounts if you can't pay on time, but they float you and let you pay in the future.
How to Apply for Standup Wireless Free Phone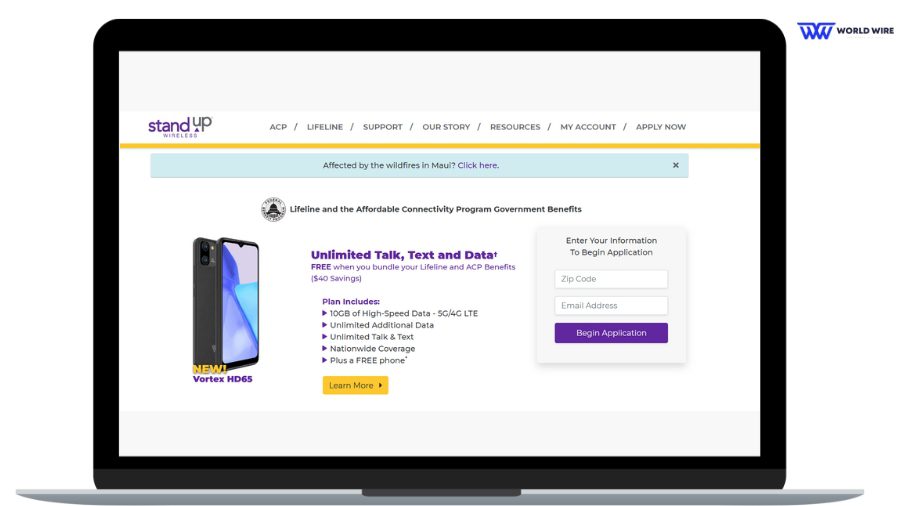 You can apply for the Standup Wireless in two simple ways.
Online Application
Visit the Standup Wireless website at "https://standupwireless.com/"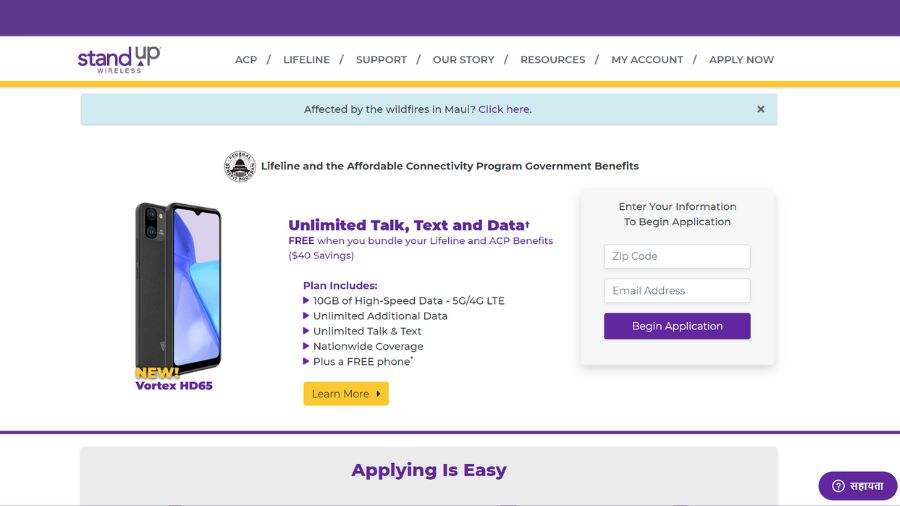 Enter your email and ZIP code, and click the "Begin Application" button.

If you are in the covered area, you can continue the process. 

Select a preferable plan and click on the next

Follow the instructions and enter all the necessary information.

Attach the necessary documents and submit the application.
If you need help, Standup Wireless offers support to guide you through the process via phone. Call Standup Wireless support at  1-800-544-4441
Mail Application
You will need to print out and fill in the Lifeline Assistance application form available at "https://lifelinesupport.org/wp-content/uploads/documents/get-lifeline/LI_Application_NVstates.pdf"
Send your filled-in application along with all the documentation to the Standup Wireless headquarters address:
USAC, Lifeline Support Center, P.O. Box 9100, Wilkes-Barre, PA 18773

Once your application is approved, contact Standup Wireless to enroll in their services.
StandUp Wireless Cell Phone Plans
There are 3 plans offered by StandUp Wireless for free phones.
Lifeline Plans
ACP Plans
Lifeline+ACP plans
Lifeline Plan
$5/month

250 Minutes
250 Texts
250MB Data

$10/month

Unlimited minutes
Unlimited Texts
1GB of Data

$10/month

Unlimited minutes
Unlimited Texts
1.5GB of Data

$20/month

Unlimited minutes
Unlimited Texts
3GB of Data

$30/month

Unlimited minutes
Unlimited Texts
8GB of Data
ACP Plans
$0/month
$10/month

Unlimited talk and Texts
10GB High-Speed Data

$20/month

Unlimited talk and Texts
12GB High-Speed Data

$30/month

Unlimited talk and Texts
16GB High-Speed Data

$45/month

Unlimited talk and Texts
25GB High-Speed Data

$80/month

Unlimited talk and Texts
60GB High-Speed Data
Lifeline+ACP plans
By combining the benefits of the Lifeline & ACP program, Standup Wireless offers everything unlimited plan.
Lifeline+ACP plan

Unlimited Talk and text
Unlimited data
Free smartphone
A discounted tablet at $10.1
Best Free Phone provided by StandUp Wireless
As a Lifeline Service provider, StandUp Wireless doesn't reveal the exact model of the cell phone you might recieve as these free phones are sent according to availability.
However, we have mentioned a few of the phones that StandUp Wireless offers.
Kyocera DuraXV LTE
ZTE ZMax Pro
ZTE Z998
Vortex HD 65
Comparison Table of Standup Wireless Free Phone
Feature
Kyocera DuraXV LTE
ZTE ZMax Pro
Vortex HD 65
Display
5.5-inch FWVGA
(854 x 480) display
6.26-inch HD+
(1080 x 2160) display
5.7-inch HD+
(1440 x 720) display
Processor
Qualcomm
Snapdragon 210
Qualcomm
Snapdragon 625
MediaTek MT6739
RAM
2GB
3GB
4GB
Storage
16GB
32GB
32GB
Expandable
storage
up to 128GB via
microSD card
up to 256GB via
microSD card
up to 64GB via
microSD card
Rear camera
13MP
16MP
13MP
Front Camera
5MP
8MP
5MP
Battery
2700mAh
4080mAh
4000mAh
Operating
system
Android 11
Android 9 Pie
Android 11
Connectivity
Wi-Fi, Bluetooth 4.2, GPS, LTE
Wi-Fi, Bluetooth 4.2, GPS,
LTE
Wi-Fi, Bluetooth 4.2, GPS, LTE
Durability
IP68, MIL-STD-810G
IP68
IP68
Note – If your standup wireless free phone is broken, damaged, or stolen, you can replace it easily. Read out the guide StandUp Wireless Replacement Phone  and get all the necessary information.
Standup Wireless Customer Service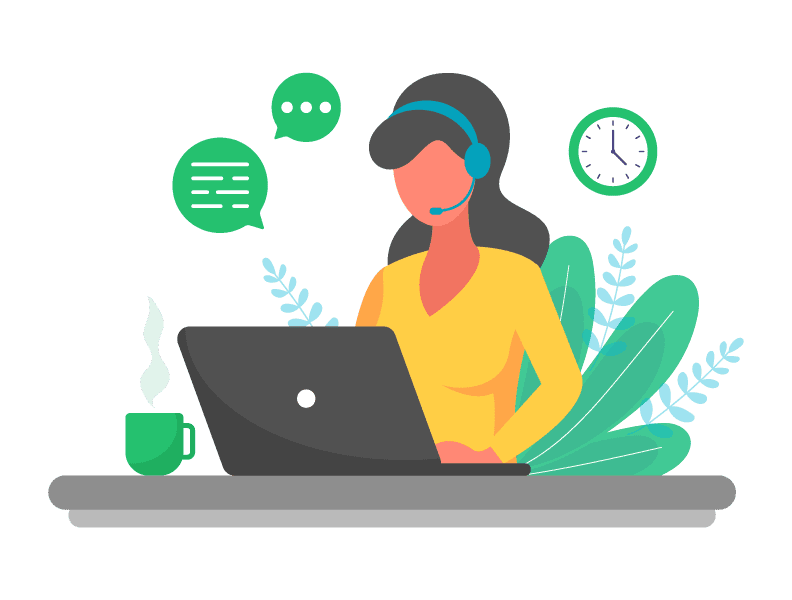 If you have any problems or if you are stuck in the middle of the application process, use one of the below methods to get in touch with Standup Wireless support. One of their professional assistants will care for you and help you.
Call: 1-800-544-4441 (Monday – Saturday 8 am – 10 pm EST, Sunday 9 am – 6 pm EST)
Email: [email protected]
Sales Inquiry: [email protected]
HQ Address: StandUp Wireless, PO Box 2148 Norcross, GA 30091
You can also apply to receive a free Standup Wireless tablet. We've provided all the necessary information for the application process.
FAQs
What Kind of Phone does StandUp Wireless give for free?
If you qualify for the StandUp Wireless Lifeline program, you will recieve a mid-level Android phone with all the basic features such as calling features, camera, 4G connectivity, Bluetooth, Wi-Fi, etc.
Can I get a free tablet from StandUp Wireless?
Along with Lifeline, StandUp Wireless also participates in the ACP program and offers its benefits, such as a $100 ACP discount for a tablet.
How do I contact StandUp Wireless customer care?
You can read StandUp Wireless customer care at "1-877-331-3218."
Bottom Line
Standup Wireless offers free phones in only specific states and areas. Moreover, they provide minimal information regarding which types of devices are free.
If you are located in an area entitled to a free phone, it will be chosen by Standup Wireless and delivered to you.
The article has provided all the details that will help you make an informed decision about whether Standup Wireless is a good choice for you or not.

Subscribe to Email Updates :