Donald Trump's lawyer said an indictment is not the case's conclusion while sharing positive updates as Trump faces another indictment.
Here are the details of the news.
Trump Attorney Shares Positive Update As Trump Faces Another Indictment
Alina Habba, an attorney and legal spokesperson of the former U.S. President Donald Trump, expressed her positive perspective towards the former President's recent indictment.
Trump was indicted Tuesday on four federal charges concerning his alleged efforts to overturn the results of the 2020 Presidential election.
In an interview on Wednesday, Alina Habba asserted that an indictment of Trump does not necessarily mean the end of the case and Trump facing punishment.
Also, read the news: "Trump bid to derail Georgia charges rejected"
In response to a video clip featuring federal prosecutor Joe DiGenova predicting Trump's indictment by a combination of Democrat-dominant jury pool, Habba said, "I don't believe that, and maybe that's because I am a product of more internal knowledge. "
Expressing her concern about a D.C. jury, she continued, "I'm not as concerned based on the facts of the case. Am I concerned about a D.C. jury? Of course, nobody can get in front of a D.C. jury as a Republican."
Also, read the news: "Evan Corcoran's involvement in Trump's documents case"
Hanna further said, "There are processes we can go through if we believe this judge is compromised or won't be able to give a fair shake. It's a motion for recusal."
Habba said, "The only issue with recusal motions, and I am not familiar with the criminal court system, but in civil law, the judge decides whether they can be impartial. So, we will see how it works. I'll leave that to our criminal attorneys, but that's typically what you do."
Also, read the news: "Trump's legal team meets with special counsel regarding Indictment."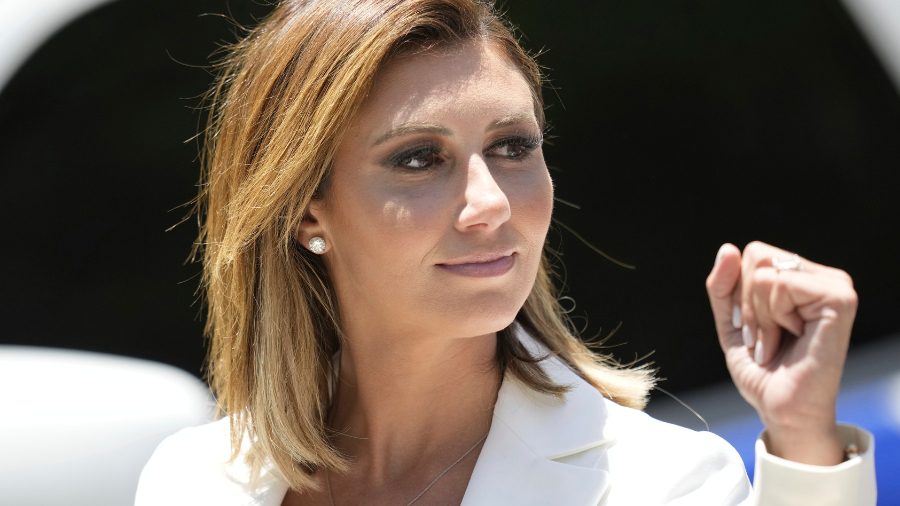 Hanna criticized the jury, which she believes is being partial, saying, "I can't see how you could be a person who donates to the Democratic Party, a person who sat on the board with the son of the current President and political opponent to Trump and then sit and oversee this case. That doesn't make sense to me."
Habba's interview came a day before Trump's Thursday court appearance in Washington D.C. before United States District Judge Tanya Chutkan, known for her harsh punishments to January 6 protestors.
Chutkan, appointed by the 44th U.S. President, Obama, had also worked for a law firm associated with President Joe Biden's son Hunter Biden.
Also, read the news: "Trump PAC Spends $40 Million on Legal Fees"
According to the reports, Chutkan has been called 'the toughest punisher' who has passed harsh sentences than the Justice Department sought for January 6 rioters.
This week, Trump faced his third indictment after the former President declared his 2024 Presidential run. He has been charged with attempting to miscount legitimate votes in the 2020 election and subvert it.
The four-count, 45-page indictment charges Trump with conspiracy to commit offense or to defraud the United States, conspiracy to deprive voters of their right to a fair election, and tampering with a witness, victim, or informant.
Also, read the news: "Trump 49 Page Indictment Download PDF & Read Online"
Special Counsel Jack Smith who investigated Trump's attempt to change the 2020 election result, said, "Trump has spread lies about the 2020 election to obstruct a bedrock function of the U.S. government."
However, the former President has rejected the recent charges labeling it as 'another fake indictment.'
As per the outlet, Trump's new indictment carries a maximum of 55 years of imprisonment which could mean a life sentence for the 76-year-old former President. No other U.S. former president has ever faced criminal charges.
Trump has earlier faced indictments in New York for allegedly falsifying business records to hide illegal payments and mishandling classified documents. He has denied any wrongdoing in all cases.
Despite facing legal troubles, according to many public opinion polls, Trump has maintained his status as the front-runner for the Republican presidential nomination.

Subscribe to Email Updates :