Nowadays, Former President Donald Trump is facing so many legal issues and political problems. He is the first ex-president to receive a federal conviction.
Let's read the news and find out what new charges he is facing now.
How could the new charges against Trump affect his legal situation?
Three new cases have been charged against Donald Trump for overturning the votes in 2020's election. Trump and his team are facing new felony charges in Florida and a federal investigation in Washington for their attempts to overturn the 2020 election.
The Fulton County district attorney in Georgia also investigates Trump's campaign for pressuring election officials.
Also, read the news "Trump's Bid to Derail Georgia Probe Rejected by Judge"
Federal prosecutors in South Florida have added three new charges against Trump for hoarding classified documents and obstructing plans to destroy surveillance footage. Additional charges can strengthen the existing case against him.
Trump's attorneys met with Special Counsel Jack Smith in D.C. regarding the January 6 case, and he is scheduled for trial in New York and Florida in 2024 for alleged secret money payments.
These legal issues add to the challenges facing the former president and current Republican front-runner for the 2024 nomination.
Former President Donald Trump is facing a number of legal issues, including: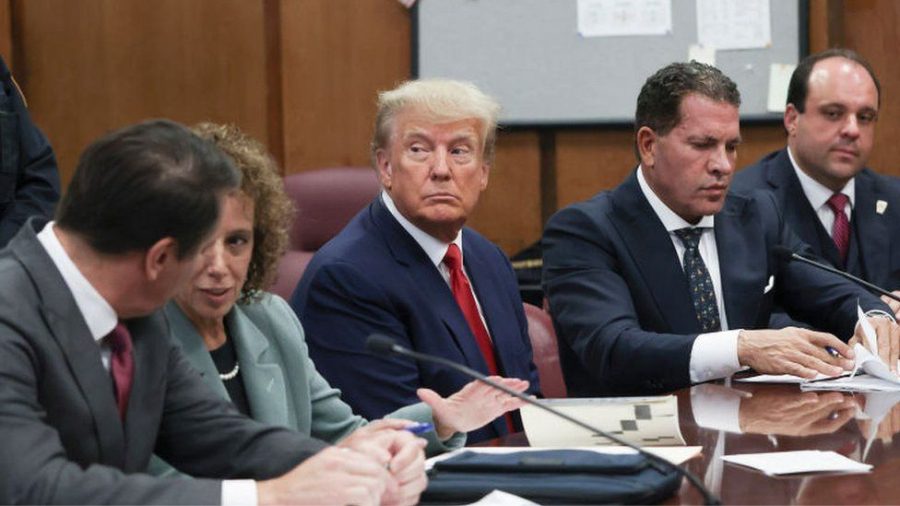 The classified documents case: In this case, the FBI raided Trump's Mar-a-Lago resort and found 15 boxes of classified documents that were removed from the White House. This raid took place in August 2022. Donald Trump is facing charges of making false statements and hiding classified documents from the FBI regarding this case.
The New York State grand jury investigation: It is still a mystery whether Donald Trump or his family has committed any insurance fraud, financial crime, or tax evasion, but as per the Jury doubts and some evidence, The New York State Attorney General's Office is investigating Trump and his family's business practices.
The Georgia election investigation: There is one more case for investigation on Trump that he pressurized Georgia election officials to change the results of the 2020's election. However, this is still not proven whether Trump made any blunder. The Fulton County District Attorney's Office is investigating this case. Trump is facing possible charges of solicitation of election fraud and obstruction of an official proceeding in connection with this case.
The January 6th investigation: One more investigation is still ON. The House Select Committee investigating the January 6th attack on the Capitol is considering whether to recommend criminal charges against Trump.
This is still difficult to say whether Trump is guilty, or It is still too early to say what the outcome of these legal cases will be. However, Trump is facing several serious charges and could face significant jail time if convicted.
These allegations will make a major impact on Trump's upcoming political career and 2024's presidential elections. The voters can think twice after these investigations. However, Donald Trump has a big fan following.

Subscribe to Email Updates :