Truth Social Cost
is something weird discussion hanging around different forums, Social Media Sites, and communities. The launch of
Truth Social
is getting closer and closer. It has been announced that the launch of the app is scheduled to take place on February 21st, 2022, according to the Apple app store.
Truth Social Cost – Is It Free Or Paid?
Currently, the app is not listed on the Android Play Store. Recently, Truth Social's first look has been released, and it appears that President Donald Trump has been active on the platform.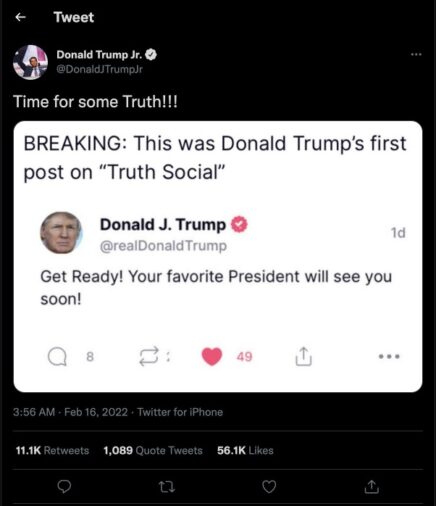 Truth Social App Cost, Is it free to use?
The
Truth social app
can be downloaded for free from the App Store. There is no charge for downloading or pre-registering through the Apple App Store.
Truth Social has been recently launched check our guide to   How to create a new account on Truth Social – Sign Up / Login to Truth Social
However, if you are interested in reserving your username, you will need to donate 35 USD to the National Republican Senatorial Committee's (NRSC's) Winsted page.
If
Truth Social
starts charging users for using its services, it will be among the very few social media platforms that charge their users to access their platforms.
In the current state of affairs, it seems that the app will be free to register, and it will be available to everyone. Although this is speculation, we can only wait and see what happens until February 21st, 2022.
What Is Truth Social Social Media?
Donald Trump is the former US President of the United States and the founder of Truth Social, a social media platform. In response to the controversy surrounding Donald Trump's account being banned by Twitter and Facebook, he decided to launch his own social media account.
TMTG
(Trump Media and Technology Corp) has launched Truth Social, the first product under Trump Media and Technology Corp. As part of the merger with Digital World Acquisition Corp, the company was valued at $875 million.
After the announcement, the stock price jumped from $10 to almost $100. Trump's social media app is highly anticipated by his followers and the general public as well. If the app is similar to Twitter, then it could be a game-changer.

Subscribe to Email Updates :