Latest Update: TMTG+ is being called the New Trump TV. The official release date for the same is not out as of now.  It will be a video streaming network coming that will compete with Netflix, Hulu, and Disney+.
In job ads posted on Wednesday, "the corporation said it was looking for a content buyer and a development manager to generate programming for its TMTG+ service.". "After getting banned from Facebook and YouTube last year, Trump is trying to develop an alternative media ecosystem.".
Trump's media firm has started hiring for its video streaming service (TMTG+), aiming to take on Netflix, Hulu, and Disney+. On Wednesday, Trump Media and Technology Group said it was looking for a content buyer and a development manager to help develop content for its TMTG+ service. New movies and TV shows can come on this platform that will be offered in a Subscription Video on Demand (SVOD).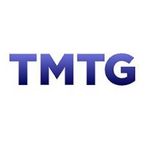 President Donald Trump has finally launched his own social media website called "Truth Social." In addition, Trump's organization, Trump Media & Technology Group or TMTG, announced that it would be launching a new Video Streaming Service website that is currently called TMTG+.
What is TMTG Plus?
TMTG+or TMTG Plus is the name of the on-demand streaming service offered by Trump Media & Technology Group, which will compete directly with Netflix, Disney+, and Hulu. The platform will provide genuine news services where American people can expect to get news based on facts and not be swayed by party politics. TMTG+ also intends to provide content that competes directly with Netflix, including web series and movies.
TMTG+ will also provide exciting documentaries as well as sports programs. According to TMTGCorp, "The American public is seeking "non-woke" entertainment, and TMTG+ will provide content for all to enjoy.
Is TMTG+ the biggest competitor of Netflix?
According to an image published by TMTGcorp on its website, it seems TMTG+ will compete with Netflix and provide movies as well as streaming services. As of right now, there is not much information about the streaming platform yet. As TMTG+ is being launched by President Donald Trump, you can expect that the new streaming service will give Netflix stiff competition.
Will TMTG+ be Free or Paid?
There is not much information about pricing plans available at the moment. In terms of whether it would be free or paid, it's impossible to make a prediction. As soon as there is any news regarding the pricing of TMTG+, we will keep you informed. You can also join our Telegram group for timely news and updates.
Join Our Telegram Group: World-Wire News
How to register on TMTG+?
For the time being, the TMTG+ website has not yet been launched. At the moment, you can only pre-register for Truth Social Media.
In the event that the TMTG+ website is launched, we will certainly inform you in this article.
TMTG+ Launch Date
The launch date for TMTG+ is still not out. The team at TMTG media is working to get the app launched soon in the near future.

Subscribe to Email Updates :