Update October 12, 2022: Truth Social is approved by Google Play Store, making it available to download and use for every user. Trump Spac Stock sees a jump after Google Play Store Approval.
And if you want to get a notification, join our Email List or our Telegram Channel.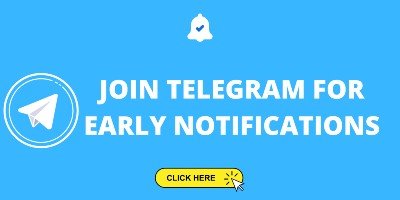 Update 23rd June 2022: The Truth Social App for Android Users is not launched yet on Playstore, but it has been uploaded for Review. Google Trying to keep off the Truth Social app approved hence it has not been released yet, but it may release as soon as It's Approved.
Update 19th May 2022: The truth social web application is now available to everyone. This no longer means that it can be used only on iOS devices. In addition to iOS, Android users can also create an account on Truth Social through their web interface.
Follow this guide: Truth Social Web application Signup.
Update 14th May – Truth Social is not yet available on Android smartphones, but it will be available soon. Trump recently claimed at a Save America Rally that the wait for the Truth Social Android version would soon be ended. Truth Social's web version, according to Devin Nunes, Chief Executive Officer of TMTG, will be accessible by the end of May.
The android version is stuck in Google Play Store's review and will be up very soon- Devin Nunes, CEO of Truth Social.
Latest Update on Android App 1st May – As of 1st of May, there is no official update for the android app of Truth Social. There is, however, a hint about the beta testing that is being performed by a group of 500 users to test the Android app.
Apart from that, Truth Social recently updated its app on the Apple app store, and it had some significant updates that included new features and options for users. You can see the list of features in the image below –

Previous Update 26 April 2022 – Donald Trump said Truth Social Android App is in the testing stage and would be soon available for Android users. Former President Trump announced this at Save America Rally held in Delaware, Ohio. Though an official launch date of the Truth Social android app is yet to be announced. He also told me that their Servers have shifted to Rumble Cloud Infrastructure, and they would be approving all users to the platform very soon.
Given the snafus surrounding the iPhone launch, Trump's team is likely to try to iron out some of the app's problems before the release of the Android version of Truth Social to the general public.
A number of Twitter followers have inquired as to when the android version of Truth Social is slated for release. The Truth Social iPhone app is now available.
Trump's team and the Android shop have officially not released any launch date for the Android app.
Truth Social Android App Release Date
The estimated release date for the Truth Social Android app is not yet confirmed. The beta version of the app is available for testing.  According to the officials, the android app will be out soon. As of now, the iOS app is live and is free to install. You can read our guide on how to signup for truth social on your iOS devices.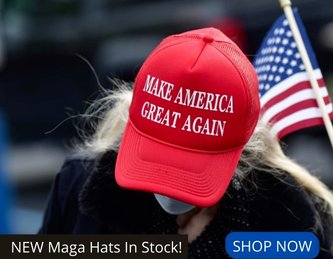 Use: MAGA10 for 10% OFF
In the run-up to the 2020 presidential election, Trump was banned from Twitter, Facebook, and YouTube for encouraging violence and spreading falsehoods.
The suspension of the former president has been prolonged indefinitely, and Twitter has quickly shut down another account he attempted to create.
Guide to Download Truth Social Android App
As of now, the Truth Social app has not been launched for Android. The app can be downloaded for Android as soon as it is launched! Below is the guide to downloading Truth Social for Android (When it is launched, of course).
Using the Playstore and the Truth Social App, you can download the Truth Social app. The instructions for downloading Truth Social for Android are below.
Type "Truth Social App" into the Google Playstore.
If you cannot find the app in the Playstore, you can download it from their official website.
A user account will need to be created once the app has been downloaded. You can create an account on Truth Social by following the steps in this guide.
Done. The Truth Social app has been successfully downloaded to your Android device.
Currently, the Android app is not available. Our World Wire Team will update the Android app and its details whenever there is an update on the same.
You can receive news about Truth Social's Android app launch by joining our Telegram channel.
The reason behind Truth Social Launch
Trump has been barred from Facebook for two years and YouTube for an undetermined period of time. Former President Donald Trump announced the introduction of his own social media app, Truth Social, in October 2021, after being banned from most major social media platforms in the United States.
Because it is modeled after Twitter, many people believe Truth Social is a rip-off of the popular social networking site. Despite Trump and his team claiming on the app store that the app is "politically prejudice-free," it is being described to as an alt-right platform, comparable to Parler or Gab, because of its creator and founding ideals. Following the app's bumpy launch, a 150,000-strong line has formed to sign up for a Truth Social account.
Truth Social's alt-right forerunners, notably Parler, have since been removed from the app store for inciting violence and disseminating false information.
Given the failure of its predecessors, it's unclear how long Truth Social will be available to the general public. Based on its App Store ranking of #1 after only 12 hours of release, Truth Social appears to be in for a smooth ride.
FAQ About Truth Social Android Release Date
Q. Is Truth Social available for Android yet?
As of right now, Android users cannot download Truth Social's app, but it should be available soon.
Q. Why is Truth Social Not on Android?
It has not yet filed the paperwork for approval to list on the Play Store, so Truth Social is not available to Android phone users.
Q. How many users is Truth Social?
There's nothing better than a Truth Social paired with Trump Steaks and Trump Vodka. According to MarketWatch, Truth Social had 513,000 active daily users at the end of April 2022, compared with Twitter's reported 217 million.
Q. Is Truth Social available on a desktop?
Furthermore, Truth Social offers a web application that can be accessed from a computer, along with its traditional website. Apple App Store was the only place to download the app previously.
Q. Where can I get Truth Social app?
You can download Truth Social from the App Store. Only the iPhone App Store offers this app.
Q. Is there a social justice app?
Our goal is to create an app that engages participants and educates them about the contributions, achievements, and milestones of Black residents in our community. Strides for Social Justice will be released on both the iOS and Android app stores.
Q. Is Truth Social on Play Store?
It is not possible to download Truth Social for Android,
Q. Is the Truth Social app available in Canada?
It is not possible to download Truth Social in Canada.
Q. How do I buy Truth Social stock?
Since Digital World Acquisition Group merged with Trump Media & Technology, you can purchase stock in Truth Social through Digital World Acquisition Group (NASDAQ: DWAC).
Q. What happened to the secret app?
It has been removed from both the iOS and Android app stores.
Q.Is TMTG a stock?
TMTG is a publicly-traded company, right? As of right now, TMTG is not publicly traded.
Q. How much is Truth Social worth?
His net worth has already increased by $430 million, according to our math. He went from having $2.4 billion in fortune to $3 billion today as a result of this.
Q. Can I buy Truth Social Stocks?
Truth Social isn't announced as a publicly traded company yet. Hence, you cannot buy Truth Social stocks directly. However, Truth Social Merger between DWAC and TMTG is about to happen in the next few months. Until then, you can either purchase DWAC Truth Social Stocks or Truth Social SPAC Stocks.
Also read:

Subscribe to Email Updates :