Update 19th May 2022 : The truth social web application is now available to everyone. This no longer means that it can be used only on iOS devices. In addition to iOS, Android users can also create an account on Truth Social through their web interface. Follow this guide : Truth Social Web application Signup
Update 14th May – Truth Social is not yet available on Android smartphones, but it will be available soon. Trump recently claimed at a Save America Rally that the wait for the Truth Social Android version will soon be ended. Truth Social's web version, according to Devin Nunes, Chief Executive Officer of TMTG, will be accessible by the end of May.
The android version is stuck in google play store's review and will be up very soon- Devin Nunes, CEO, Truth Social.
Latest Update on Android App 1st May: As of 1st of May there is no official update for the android app of Truth Social. There is however a hint about the beta testing that is being performed by a group of 500 users to test the Android app. Apart from the Truth social recently updated their app on the Apple app store and it had some significant updates that included new features and options for the users. You can see the list of features in the image below :

Previous Update 26 April 2022 – Donald Trump said Truth Social Android App is in the testing stage and would be soon available for Android users. Former President trump announced this at Save America Rally held in Delaware, Ohio. Though an official launch date of truth social android app is yet to be announced. He also told that their Servers have shifted to Rumble Cloud Infrastructure and they would be approving all users to the platform very soon.
Given the snafus surrounding the iPhone launch, Trump's team is likely to try to iron out some of the app's problems before the release of the android version of Truth Social to the general public.
A number of Twitter followers have inquired as to when the android version of Truth Social is slated for release. The Truth Social iPhone app is now available.
Trump's team and the Android shop have officially not released any launch date for the Android app .
Truth Social Android App Release Date
The estimated release date for the Truth Social Android app is not yet confirmed. The beta version of the app is available for testing.  According to the officials the android app will be out soon. As of now the iOS is app is live and is free to install. You can read our guide on how to signup for truth social on your iOS devices.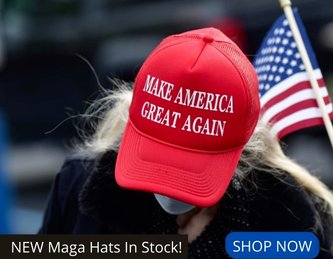 Use : MAGA10 for 10% OFF
In the run-up to the 2020 presidential election, Trump was banned from Twitter, Facebook, and YouTube for encouraging violence and spreading falsehoods.
The suspension of the former president has been prolonged indefinitely, and Twitter has quickly shut down another account he attempted to create.
Guide to Download Truth Social Android App
As of now, the Truth Social app has not been launched for Android. The app can be downloaded for Android as soon as it is launched! Below is the guide to download Truth Social for Android (When it is launched, of course).
Using the Playstore and the Truth Social App, you can download the Truth Social app. The instructions for downloading Truth Social for Android are below.
Type "Truth Social App" into the Google Playstore.
If you cannot find the app in the Playstore, you can download it from their official website.
A user account will need to be created once the app has been downloaded. You can create an account on Truth Social by following the steps in this guide.
Done. The Truth Social app has been successfully downloaded to your Android device.
Reason behind Truth Social Launch
Trump has been barred from Facebook for two years and YouTube for an undetermined period of time. Former President Donald Trump announced the introduction of his own social media app, Truth Social, in October 2021, after being banned from most major social media platforms in the United States.
Because it is modelled after Twitter, many people believe Truth Social is a rip-off of the popular social networking site. Despite Trump and his team claiming on the app store that the app is "politically prejudice-free," it is being described to as an alt-right platform, comparable to Parler or Gab, because of its creator and founding ideals. Following the app's bumpy launch, a 150,000-strong line has formed to sign up for a Truth Social account.
Truth Social's alt-right forerunners, notably Parler, have since been removed from the app store for inciting violence and disseminating false information.
Given the failure of its predecessors, it's unclear how long Truth Social will be available to the general public. Based on its App Store ranking of #1 after only 12 hours of release, Truth Social appears to be in for a smooth ride.
Also read:
Trump v. Big Tech: Trump's Big Tech Lawsuits to herald in section 230 reform?