Update 19th May 2022:
Truth Social web browser application has been launched, Users in the united states can access the web application by just going to the truth social website.
Follow this guide: Truth Social Web application Signup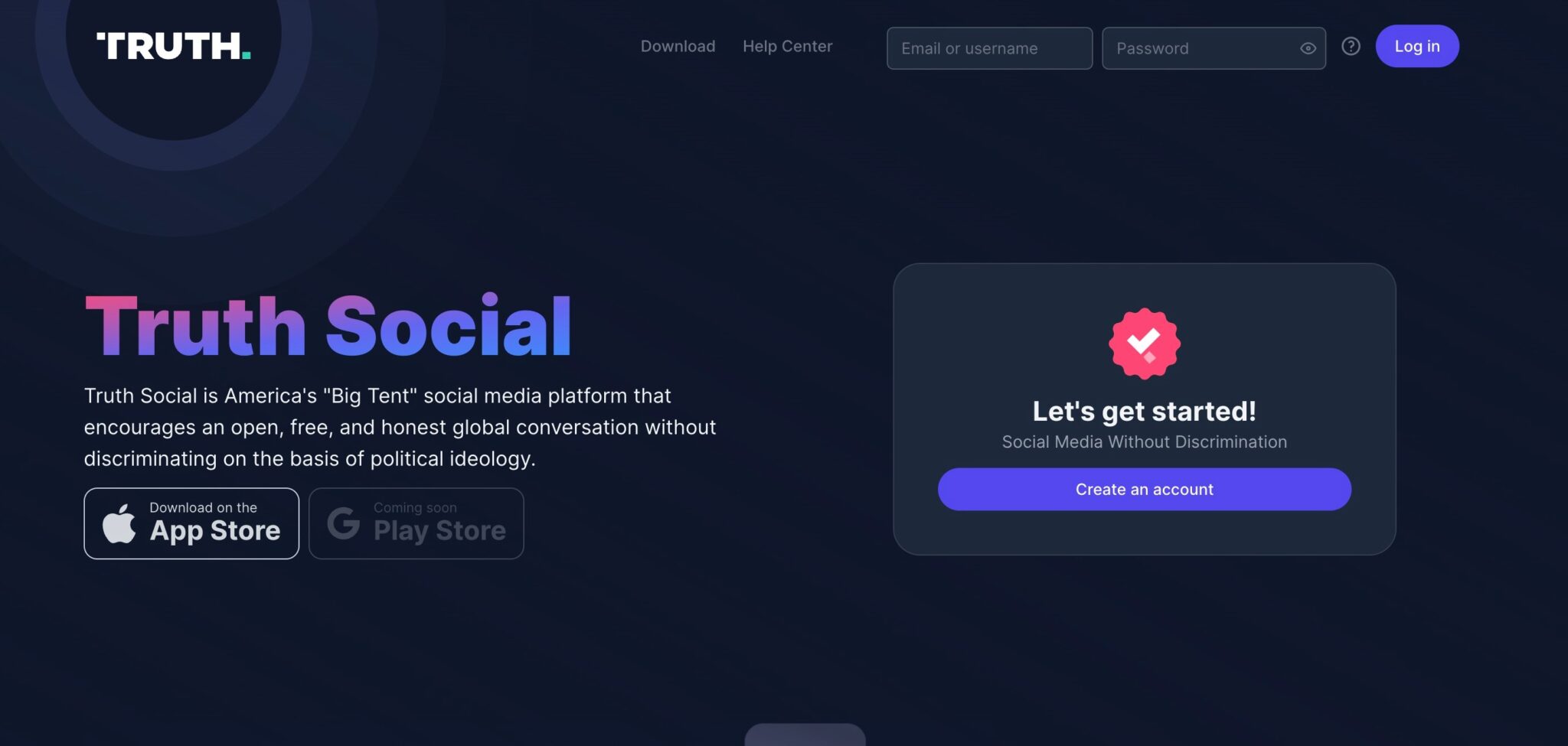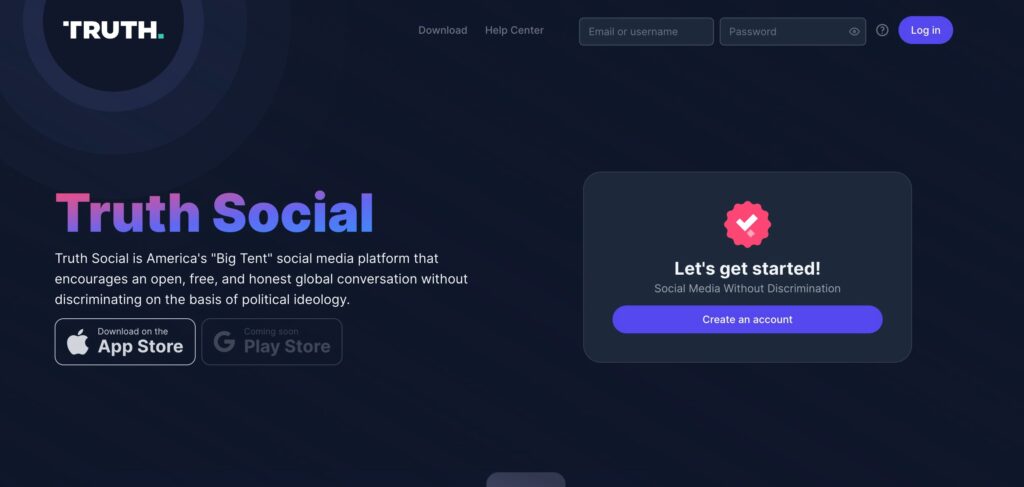 In a recent update, Devin Nunes, the CEO of Truth social said that the web version of Truth social would be released ahead of the android app. The Android app has been delayed due to the Google Play review system and will be available in the Play Store very soon.
Trump announced on Twitter in October 2021 that he was launching his own platform called Truth Social, which would "take a stand to the tyranny of Big Tech," according to spokeswoman Liz Harrington.
"We live in a world where the Taliban has a large presence on Twitter, yet your favorite American president has indeed been silenced," Trump said in a statement. According to a press release, the company will be known as Trump Media & Technology Group (TMTG).
Is Truth Social available for public access?
On the Apple App Store, Truth Social has become available for pre-order. However, those who downloaded it on the first day, Sunday, February 20, 2022, encountered errors. Shortly after its launch, the app's website experienced technical difficulties.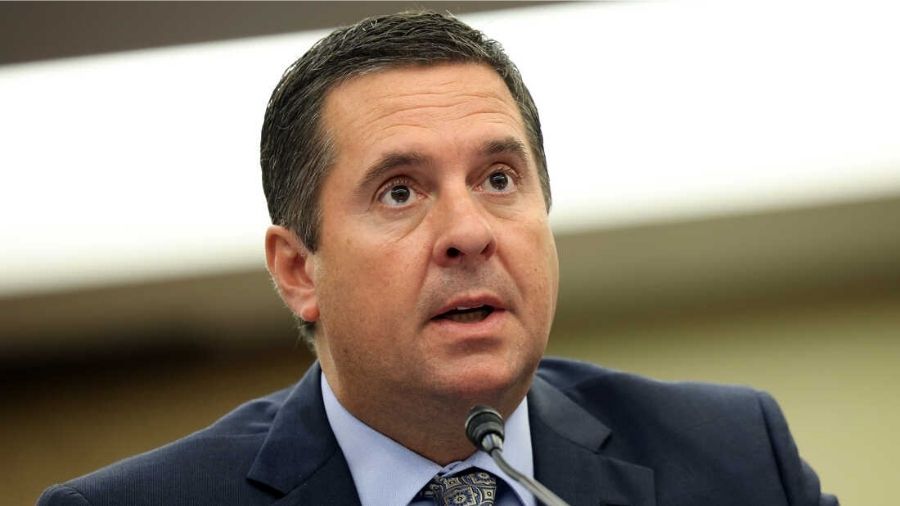 On Sunday, February 20, 2022, Devin Nunes, the CEO of Truth Social, told Fox News that the app would be "fully operational" by the end of March. Prior to the launch, Trump stated that TMTG was "founded with a mission to give a voice to all" in a press release. Trump's team initiated the conservative social platform GETTR in July 2021, and the news of Truth Social's launch comes after that.
What is Truth Social Web Application?
Truth Social is available exclusively for iOS users; an Android version has not yet been released. We'll let you know as soon as truth social is available for Android users.
For the most up-to-date information, join our Telegram channel: Telegram is sent around the world. The app is currently only available for IOS users on the App Store; Android users would have to wait a few days longer as the Android app for this platform has not been updated. The web application of Truth Social is not yet available.
You Can access it through a link on the website then you have to sign up by adding your name and email id. Follow the following steps to use the web application of Truth Social:
Step 1- Open Google Chrome
Step 2- Search 'Truth Social' on the search option or you can access it with a link.
Step 3- click on the correct application website.
Step 4- After opening the website, sign up by adding all the correct information about yourself.
Step 5- After Creating your correct login again with your Email id and password. Now you are ready to use the web application.
Download Truth Social Web Application
You can download the web application on your device but firstly, you have to download the APK of the app. After downloading the APK you can download the app on your device.
Will Truth Social be able to compete with other popular social media platforms?
According to Time Magazine, experts believe Truth Social would not be able to compete with mainstream social media sites. Experts believe Trump's goal of targeting a specific demographic will keep the media network from reaching the very same heights as Facebook and Twitter.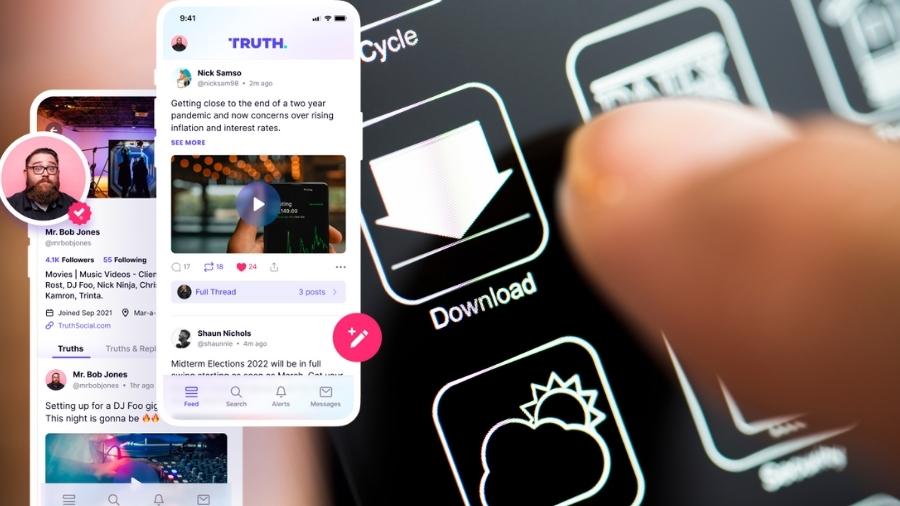 "More the people who join, the more value (these sites) provide," Joshua Tucker, co-director of NYU's Center for Social Media and Politics, said. This is a basic premise of social media. When you start by chopping off a large portion of the population, scaling becomes more difficult. And this is especially true if there are alternatives available that do not share your limitations."
Also read|Opinion| Truth Social v. Twitter : The Elon Musk angle
The few that do not want to be held back when making politically sensitive comments or spreading false information will be the target audience. While the site will prohibit nudity, violence, hate speech, and bullying, it will allow anyone to express their opinions, whether or not they are based on facts. "We're not heading to censor anyone at all as they have a different opinion about, say, a Covid vaccine," Nunes told Fox News. That is what the open internet should be for: the natural movement of debate and ideas around the world so that people could learn from and debate with one another."
What was Trump's take on Twitter?
Trump applauded Nigeria for banning Twitter in the country in early June 2021 and expressed regret for just not having thought of doing the same – but said he'll have another chance in a possible 2024 run. Trump predicted that Twitter would try to silence him and that the company would not last long if it weren't for Section 230, which also protects websites from lawsuits if users post illegal content, at the time of his ban in January 2021.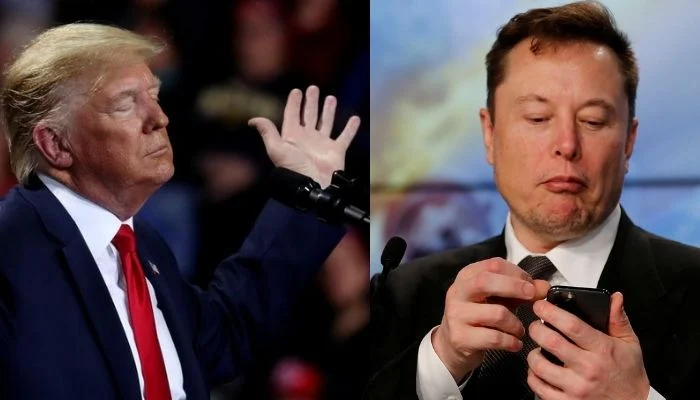 Also read|Watch: Donald Trump Insists He Won't Return to Twitter if Elon Musk Buys It
He said he's been in talks with "a number of other sites" and that he'll make a "big announcement shortly," as well as possibly create his own platform. Trump claimed in a since-deleted @POTUS tweet that "To stop me" and the "75,000,000 wonderful patriots who voted for me," Twitter employees collaborated with Democrats and the Revolutionary Left to remove my account from their platform. Trump said on Twitter: "We are not going to be SILENCED! "Those who are about trying to promote a Radical Left platform and some of the most vicious people around the world are permitted to talk freely," says one Twitter user.

Subscribe to Email Updates :