Do you wish to visit Turner Field? If yes, this Turner Field parking guide will be very helpful for you as here we have covered all available parking options, tailgating options, how to reach Turner Field, and more.
So, without any further ado, let's get started –
Turner Field Parking Guide: Tips, Maps, Deals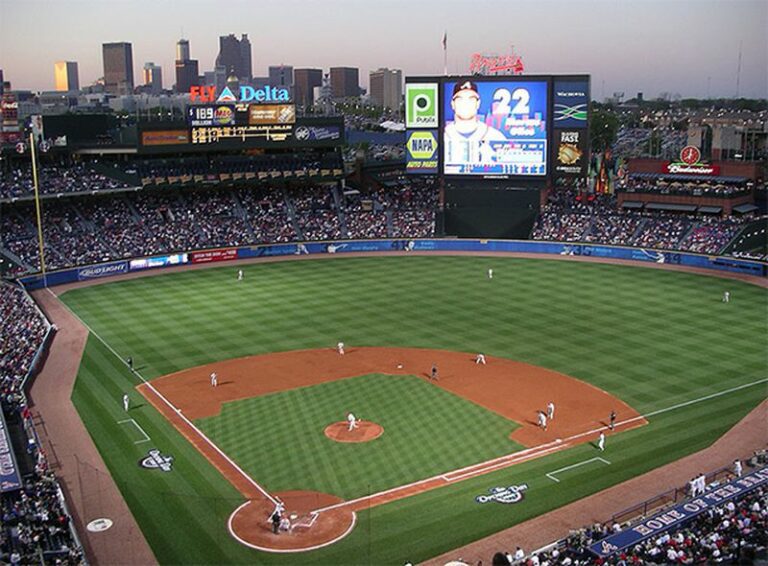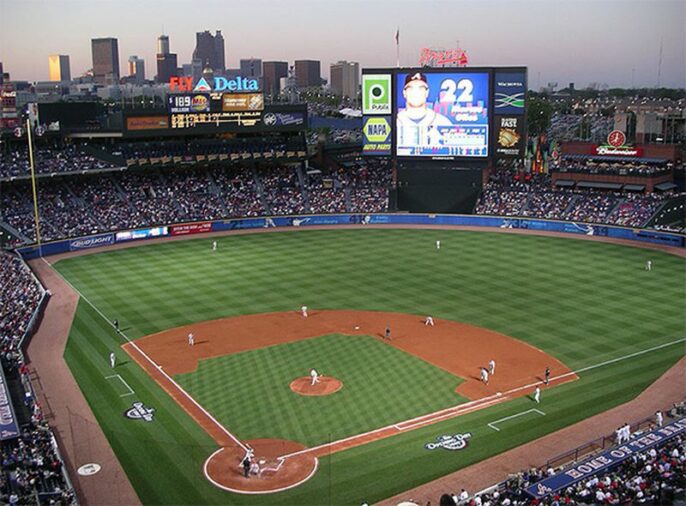 Turner Field is a baseball park that provides services to the home baseball team for the region of Georgia. The field is used as a baseball stadium and was established in 1997. Turner Field used to be the home stadium of the Atlanta Braves team till 2016 and was built with the intention to be the main attraction during the 1996 Summer Olympics.
We will discuss the parking options near Turner Field in detail and explore multiple ways to reach the park. We will also share some tips that might help you while visiting Turner Field. So, here we go –
Parking Options Near Turner Field
Turner Field is located in a heavily populated area, which presents a parking problem for the people that are planning to visit the field. But you do not need to panic about parking problems, as we will be mentioning the parking spaces available in the area.
Most of the parking spaces charge a fee of 15 USD if you arrive at the parking lot on Game Day. If you plan to book a parking slot in advance, you may save some bucks as advanced booking offers additional discounts.
You can not make advance booking in parking lots like Hyundai Lot and Yellow Lot. It must also be noted that the Delta Medallion Lot is only open to the Medallion members, and the parking lot provides free parking spaces to the members.
Besides the parking places mentioned above, there are other parking spaces like Green Lot, Gold Lot, Orange Lot, Blue Lot, and Red Lot. There is also a parking garage that caters to bigger vehicles like Buses and Limo cars and is called the Gray Lot. You will have to pay a price of a maximum of 50 USD, but the price is lesser for smaller vehicles.
There are also three additional lots called Silver 1, Silver 2, and Silver 3 that are only accessible on days when there is a heavy volume game. These lots are not available on normal game days.
Turner Field Handicap Parking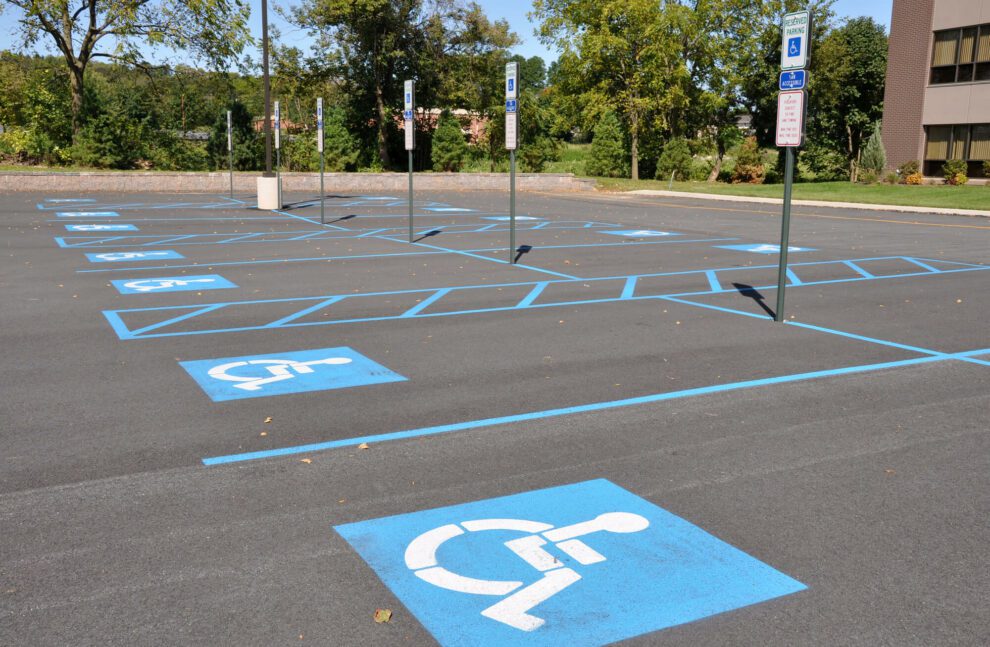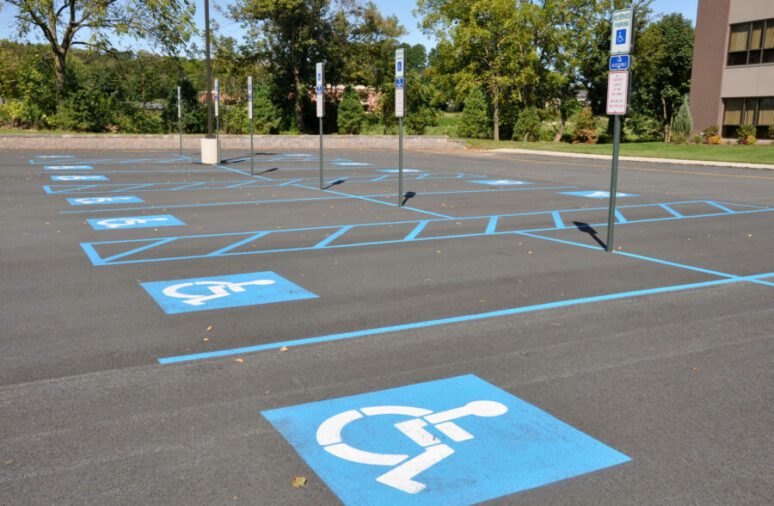 Usually, there are handicap parking spaces allocated in specific parking lots for easy access. These spaces are reserved for people who have a disabled tag on their vehicles and can not be used by other cars.
The Green Lot provides ADA Accessible parking for its users. There are 131 reserved spaces for such vehicles in the parking space. It is also notable that you can not reserve these spaces in advance, and they are available only on a first-come, first-serve basis.
You will not be able to access the ADA Accessible parking if your vehicle does not have a state-issued disabled license plate or a proper handicap parking permit.
Besides parking spaces, a pickup and drop option is also available for physically challenged people. Visitors can access the drop-off facility from two locations near Turner Field. You can avail the facility from the West Side at Hank Aaron Drive, which is located near the Northeast Gate of the field. Besides that, the drop-off services are also accessible from the Northwest side of the field on the east side of Pollard Boulevard.
Public Transit To Turner Field
Do you plan to use the public transportation options to commute to Turner Field? We are glad to tell you that you can easily reach Turner Field with the help of public transport as well. This will also help you save some bucks and effort in finding parking spaces near Turner Field. 
The best way to reach Turner Field through Public Transit is by using the Metropolitan Atlanta Rapid Transit Authority, also known as MARTA. There are multiple ways routes that you can access to reach Turner Field.
Firstly you can use the MARTA Rail to reach Georgia State University. You can walk the remaining distance if you get off at the Georgia State University station. To do so, you will have to reach Capital Avenue, which is situated south of the station. After reaching Capital Avenue, you will be able to walk to Turner Field without any detours.
Other than that, you can also choose to get off at the Five Points Station. Once you deboard the MARTA Rail, you will be able to reach Turner Field by taking a MARTA Braves shuttle. The shuttle service is available for the span of the game and starts 90 minutes before the game. The shuttle is available for an hour after the game is finished.
If you want additional information regarding the MARTA rail, you can check their official website. You might also be able to find some alternative routes that are easier for you to access. 
Tailgating At Turner Field Parking

 
The rules for tailgating vary from stadium to stadium, and it is not permitted everywhere. Some sports stadiums, including Petco Park, Rocket Mortgage, and Target Field, have strictly banned tailgating.
However, the good thing is that tailgating is allowed in all the official parking spaces of Turner Field. However, you will have to follow a set of rules to avoid any dangerous situations.
Visitors are only allowed to grill food near grassy areas, so there are no fire hazards.

Guests are instructed not to leave any burning coal behind and to extinguish it after they are done with grilling.

Even though tailgating is allowed in parking spaces around Turner Field, putting up any sort of tents or setting up camp is not allowed in the region.

No alcoholic beverages are allowed inside the stadium premises. Fans are also not allowed to carry glass bottles and containers inside the stadium.
Getting To Turner Field
There are multiple ways to reach Turner Field. However, if you are using Google Maps, you can enter the exact location of the stadium to reach there. The address of Turner field is 755 Hank Aaron Way, Atlanta, GA 30315.
You can follow the map that we have provided below to reach Turner Field. We assure you that you will be able to reach Turner Field easily if you follow the instructions properly.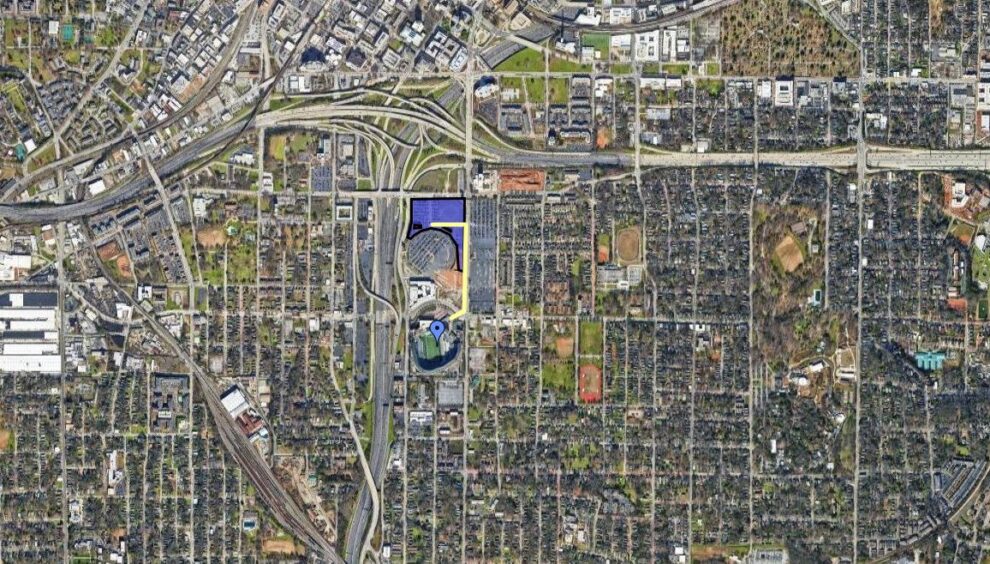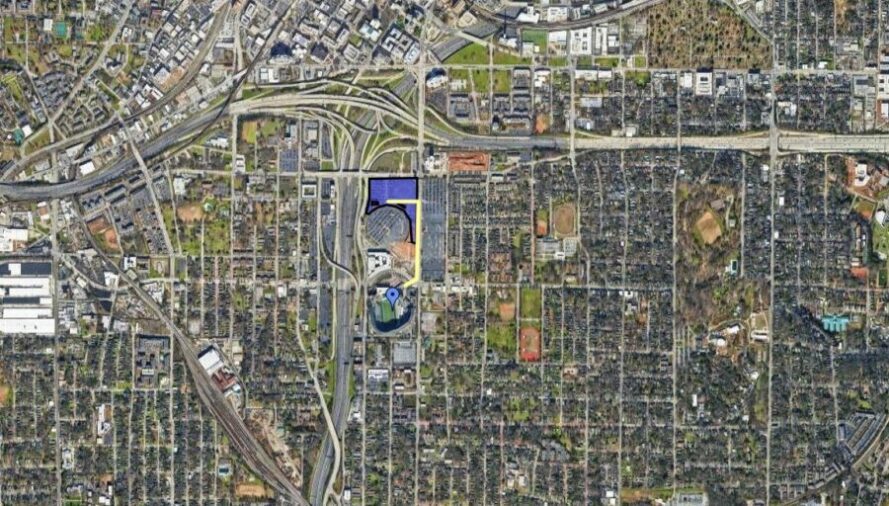 This was all the information regarding Turner Field Parking Guide. We hope you will be able to access Turner Field parking lots easier with the help of the information provided above. You can also tell us if there are any factual errors, and we will try to rectify them as soon as possible.

Subscribe to Email Updates :