I have written this guide on the U2 Connect free tablet as fast as possible, as i was very excited to share with you the amazing benefits U2 Connect provided me.
U2 Connect is an American telecommunication company that offers wireless services, including high-speed Internet, at no contracts.
The provider also participates in government programs like the ACP to offer free or discounted internet services.
With this article, I will share my personal experience of obtaining a U2 Connect free tablet, its eligibility criteria, the required documents application, and more.
So, without further delay, let's begin.
Does U2 Connect Provide Free Tablet?
U2 Connect participates in the ACP program to offer free Tablets to low-income households who qualify for the program.
The Affordable Connectivity Program (ACP) is a federal assistance program that was established to help financially depressed people afford their phone or internet bills.
The program offers monthly Internet discounts worth $30 to eligible low-income non-tribal households and up to $75 monthly Internet discounts to tribal land households.
The program also offers a $100 one-time discount to qualified low-income people to pay for their purchase of Internet-using devices, such as laptops, desktop computers, Tablets, etc., with a copay of $10-$50.
However, the benefits of the program depend on different participating providers. You may get discounted services from some providers, or some may offer only a $100 discount to help you purchase Internet-connected devices.
U2 Connect offers a $100 tablet discount to ACP-qualified low-income households to help them purchase Tablets with a contribution of $10.01 towards the Tablets' prices.
This discount is called 'free' tablets as the amount you must pay for the tablet purchase is almost nil. In addition, U2 Connect also offers free access to their high-speed Internet with free Tablets at no contracts through the ACP program.
Note: If you think that you can't afford to pay $10.01 for the U2 ACP tablet, then do read our guide on "Apply for Moolah Wireless free tablet" as this provider is offering a completely free tablet.
How To Get U2 Connect Free Tablet In 2023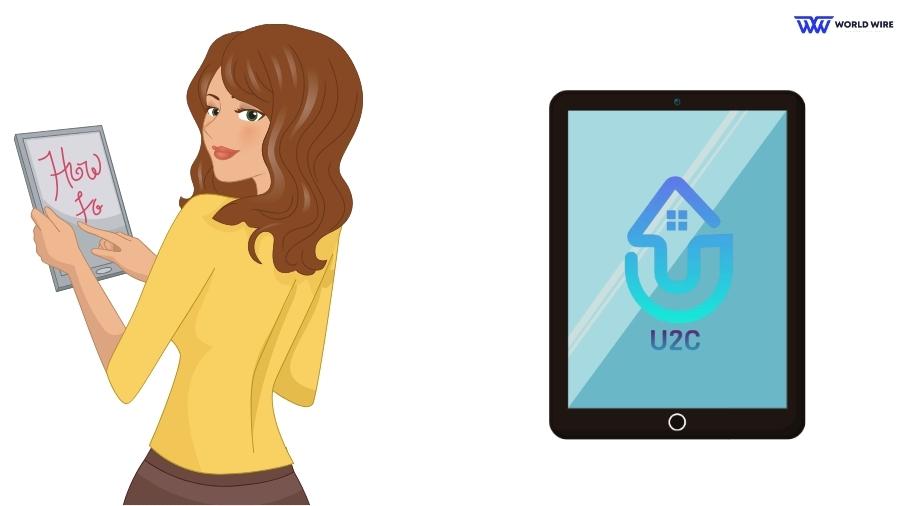 You can get a U2 Connect free tablet by participating and qualifying for the ACP program. Please note that U2 does not offer entirely a free tablet. You will get the discounted tablet from the provider for $10.01.
The complete process to receive a U2C Connect free tablet involves the following steps.
Check whether the U2 ACP program is operational in your state of residence.
If it is, please check your eligibility to qualify for the program.
Please collect the necessary eligibility documents if eligible.
Finally, apply for the U2 ACP program.
We have detailed each of these steps in further sections.
How To Qualify For U2 Connect Free Tablet?
You must qualify for certain strict eligibility requirements to get a U2 Connect free tablet.
Primarily, you must fulfill the following conditions to be able to participate in the ACP program.
You must be at least 18 or above or an emancipated minor.
You must hold residentship of the state where you apply for the U2 ACP program for a free tablet.
You can check the additional ACP-specific eligibility criteria discussed in the next section if you meet these requirements.
Who Is Eligible For U2 Connect Tablet?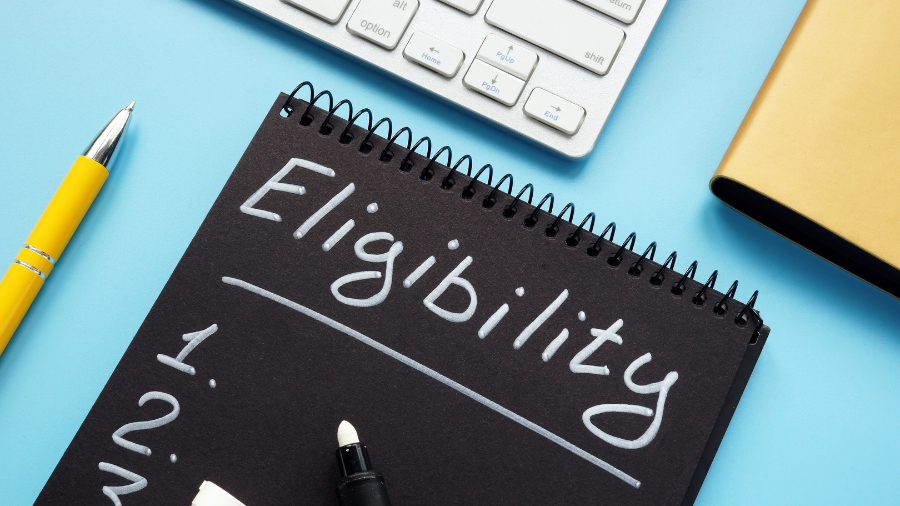 Anyone who meets the ACP program requirements is eligible for the U2 Connect tablet.
There are two ACP-specific eligibility criteria: income and program participation. Out of these two, you must meet any one requirement to get U2 Connect free tablets.
Income eligibility
The income requirement for the ACP is below 200% of the federal poverty guidelines. This means your annual family income should fall at or below this limit to qualify for the ACP.
Program eligibility
You can also qualify for the U2 Connect free tablet via the ACP if you or any family member participates in the following eligible government programs.
Federal public assistance programs like public housing and Veteran Pension
Supplemental Security Income (SSI)
Survivors Pension Program
Special supplemental program for (WIC) women, infants, and children.
Received a Pell Grant in the current academic year
You can check your participation in the following program if you stay in Tribal lands.
Bureau of Indian Affairs General Assistance
Food Distribution Program on Indian Reservations
Tribal TANF and an income-based Tribal Head Start
What Documents Are Required For U2 Connect Free Tablet?
Once you have ensured your eligibility to apply for the ACP program, you must look for some documents to substantiate your qualification for the program during the application process.
The documents you need to submit depend upon the eligibility you apply for the free tablets.
Here is the list of accepted documents based on your eligibility.
Proof of income
If you apply for the ACP program on the basis of your low income, you must submit a document that states your annual income. You can check for the availability of these documents.
Recent income statement from your employer
Paycheck stub
Previous year's federal, state, or tribal tax return
Retirement/pension statement of benefits
Workers compensation statement of benefits
Social Security statement of benefits
Unemployment/Workmen's Compensation statement of benefit
Veteran Administration statement of benefits
Proof of program participation
If you apply for the ACP program as a beneficiary of other eligible government programs, you must have a document verifying your name, program name, certificate issuing authority date, etc. You can look for the following documents to prove your program participation.
Benefit award letter
Government Approval letter
Statement of benefits letter.
General documents
You may need to verify your identity, address, and age while applying U2 Connect ACP for free tablets. Therefore, it would be helpful if you could provide the following documents.
Birth certificate
Driver's license
Government-issued, state, military, or Tribal ID
Passport
Certificate of U.S. citizenship
U.S. driver's license
Permanent resident card
Certificate of emancipation (if emancipated minor)
Apply For U2C Connect Free Tablet [Once Eligible] – Application process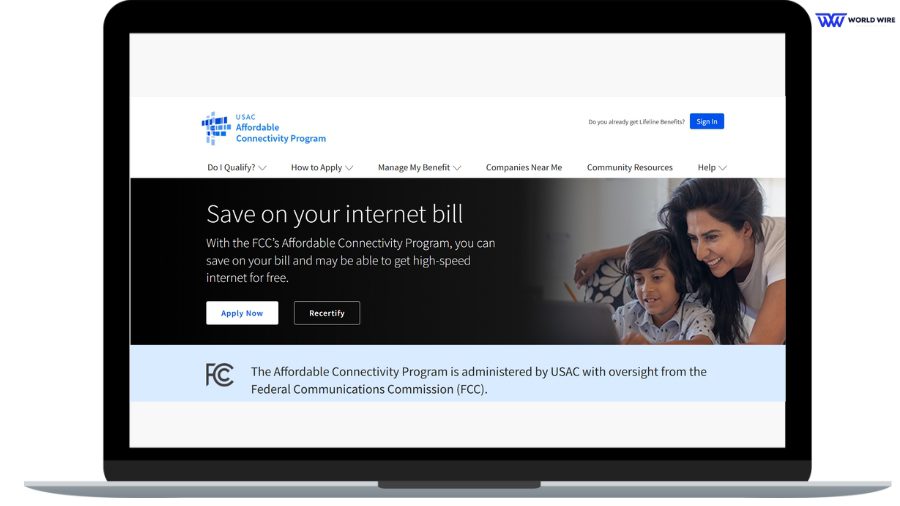 If eligible, you can apply for the U2 Connect free Tablet by one of the following methods.
Online application
You can apply for the ACP via the program's official website at https://www.affordableconnectivity.gov/how-to-apply/.
Here are the steps to apply online via the ACP site.
Open the above ACP site in your browser.
Click on the "apply now" icon.
You will see the application form for the ACP National Verifier.
Fill up the form with your correct details.
Upload your eligibility documents.
Finally, submit your form.
Wait for the approval.
Once approved, the next step is to reach U2 Connect to sign up for their ACP services.
Application via mail
You can also apply for the ACP program via mail to get a U2 Connect free tablet.
Here are the steps to do so.
First, download and print out the ACP application form at "https://affordableconnectivity.gov/wp-content/uploads/ACP-Application-Form-English.pdf."
You must also take print of the ACP household worksheet available at "https://affordableconnectivity.gov/wp-content/uploads/lifeline/images/ACP-Household-Worksheet-English.pdf."
Fill out these two forms.
Attach your eligibility documents.
Send your application package to USAC, ACP support center, P.O Box 9100, Wilkes-Barre, 18773.
How Do You Claim For A U2 Connect Free Tablet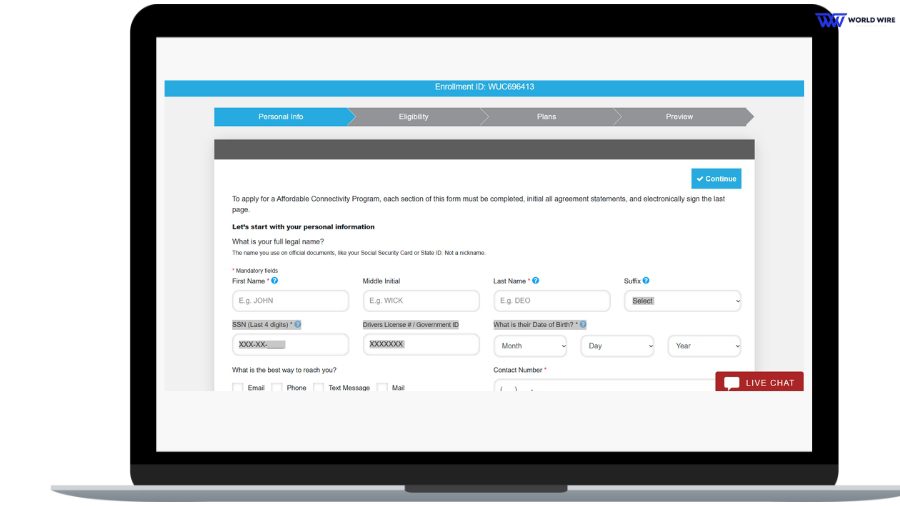 You have to claim a U2 Connect free tablet once your application for the ACP is approved.
Please follow the below steps to claim your benefits from U2 Connect after the national verifier approves you.
Open your browser, visit "https://u2connectnow.com/acp-program/" and Click on "Apply Now."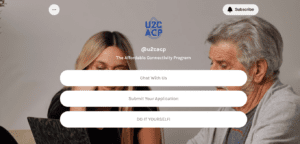 On the next page, click on "Submit Your Application."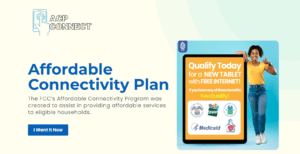 On the next page, scroll down or click on the "I want it now" button
Fill out the form and click on submit.
After that, visit "https://apply.u2cmobile.com/BUYFLOW/"
Enter your ZIP code and email address.
Click on the "Continue" icon to log in to your U2 Connect account.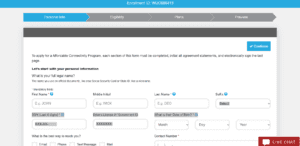 Enter your information and attach eligibility proof.
Select your preferred plans.
Review and finally submit your form.
U2 Connect will ship your free tablet to the provided address once it approves your claim request.
Note: If you fail to claim a free tablet from U2C Connect, check our guide on other wireless providers such as "Torch Wireless Free Government Tablet," "Safelink Free Government Tablet" and "Get Gen Mobile Free Government Tablet".
Exciting Offer For U2 Connect For Their Subscribers
U2 Connect offers several benefits via the ACP program. If your U2 Connect free tablet application is approved, you will receive a new tablet for $10.01 with high-speed monthly Internet.
The benefits provided by U2 Connect include the following.
It offers no-contract services
You get free, reliable internet service
The provider incurs no hidden fees.
It provides in-home WiFi service.
It allows you to cancel your service anytime, without penalty.
Tablet Model Offered by U2 Connect for free
Just like every other ACP provider, U2 Connect doesn't reveal the exact model of the tablet. However, below, we have mentioned a few of the best tablet ACP providers have offered to its customers.
Amazon Fire HD 10
Samsung Galaxy Tab A7 Lite
Lenovo Tab M8 (3rd Gen)
Alcatel Joy Tab 2
Onn 10″ Tablet Pro
U2C Connect Contact Support
If you face any issues during the application process, you can contact U2C customer support by following methods.
| | |
| --- | --- |
| Contact Number | 844-679-0909 |
| Email Support | [email protected] |
| Address | 110 East Broward Boulevard #1700, Fort Lauderdale, FL 33301 |
Frequently Asked Questions
Can I get a U2 Connect free tablet?
U2 Connect offers low-income households a discounted tablet for $10.01 through its Affordable Connectivity Program ( ACP) participation.
How can I contact U2 Connect?
You can contact U2 Connect customer support at 844-679-0909, Monday to Friday, from 9 a.m.- 5 p.m. Eastern time.
Does U2 Connect offer a warranty for their ACP tablets?
No. U2 Connect has stated in its terms and policies that it does not offer any warranty for its ACP tablets.
Can I apply for a U2 Connect tablet via the ACP if I receive a Lifeline benefit from another provider?
Yes, you can apply for the U2 Connect free tablet if you receive Lifeline benefits, as it is one of the eligible programs to qualify for the ACP.

Subscribe to Email Updates :