Looking for a way to get Safelink Wireless Free Tablet in 2023 to stay connected with your family and friends without investing any dollars? If yes then you have stumbled upon the right article.
SafeLink is an American wireless service provider that offers free or discounted monthly phone and wireless services to low-income people through its participation in the two most widespread government assistance programs, Lifeline and ACP.
Can you get a free Tablet from the provider? Let's check through our guide whether receiving a SafeLink-free Tablet is possible.
If yes, how? If not, what other ways exist to have a SafeLink free Tablet? Please read our guide to find answers to all these questions.
So without further ado, let's begin.
Does SafeLink Offer Free Tablets?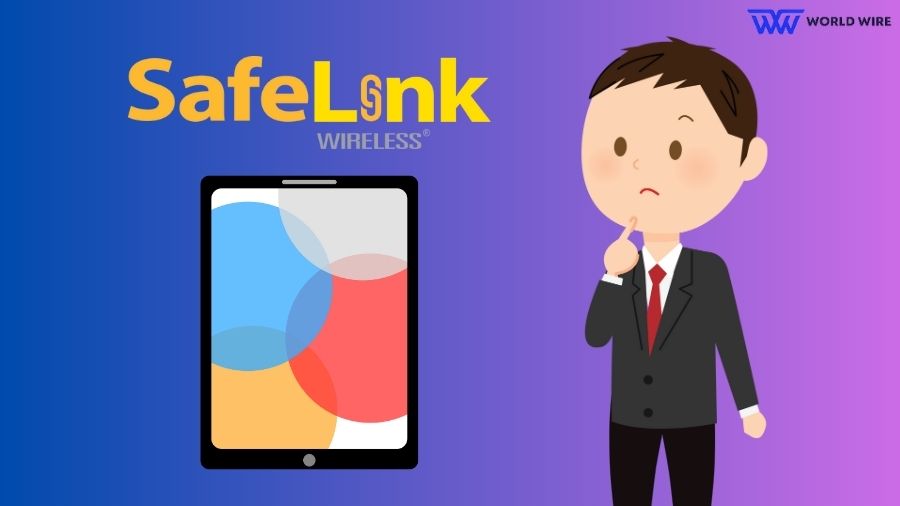 The answer is no. SafeLink participates in the Affordable Connectivity Program (ACP), which offers free or discounted tablets to eligible low-income families. But now, SafeLink offers something other than a free Tablet through this program.
ACP is a federal assistance program that provides monthly Internet discounts to qualified low-income households.
Discount is $30 for non-Tribal families and is up to $75 for eligible Tribal-land households.
The program also offers a one-time discount of $100 to purchase internet-using devices such as tablets, Laptops, or Desktop computers with a contribution of $10-$50.
However, the program's benefits vary with providers. Some offer only free phone services, while others offer free smartphones or a $100 discount on devices. Also, the providers constantly update their benefits under the program.
Therefore, even if SafeLink Wireless does not offer free Tablets currently, it may change its benefits in the future, and you may be able to get SafeLink free tablets through the ACP.
How To Get Safelink Free Tablets 2023
You can get a SafeLink free Tablet by qualifying for the ACP program when the provider begins offering it.
Please note that providers do not offer a free Tablet even under the ACP program. They offer a $100 discount on the purchase price of the Tablet. The eligible households must pay $10-$50 towards the purchase. That means your Tablet costs between $10-$50 based on its model. Since this price is nearly negligible for the Tablet, it is called a free Tablet.
As currently, SafeLink's free Tablet is not available; it would be helpful if you learned the application process for the ACP in advance so that you can apply whenever the provider changes its benefit to a free Tablet soon.
If eligible, you can apply for the SafeLink ACP program to receive its other benefits like phone services or free phones.
How To Apply For Safelink Free Tablets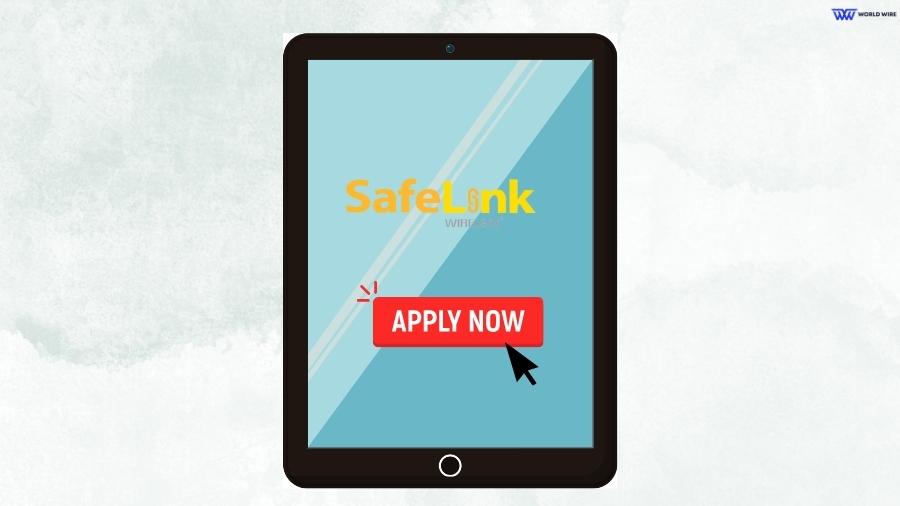 The application process for SafeLink-free Tablets via the ACP is effortless, and you must complete these four steps.
Find SafeLink offers an ACP program in your state of residence.
Ensure your eligibility for the program.
Check eligibility documents.
Apply for the SafeLink ACP program.
The details on eligibility criteria and documents required are mentioned in different sections.
We will discuss how to apply for the Safelink free Tablet through the ACP.
Online Application
Visit https://www.affordableconnectivity.gov/
Open the above link in your browser.
Click on the "Apply now" icon.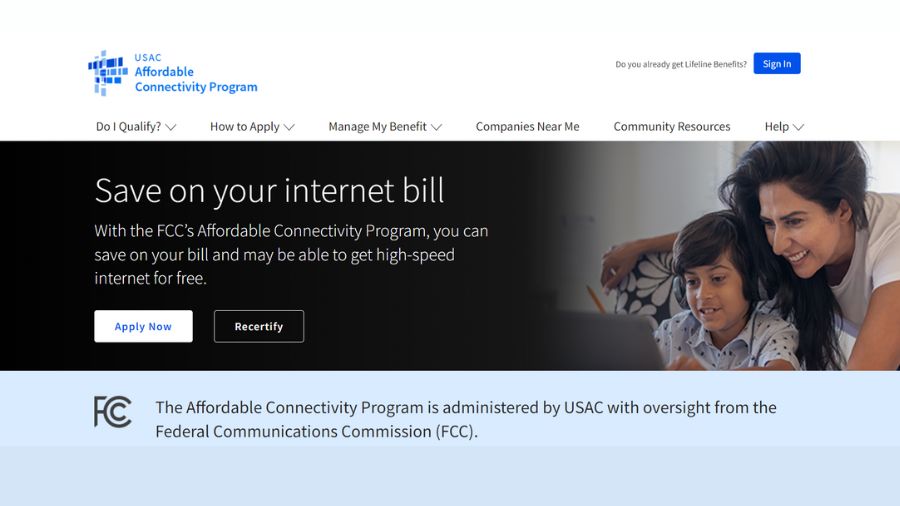 You will be redirected to the National Verifier application form.
Fill up the application form with your correct information.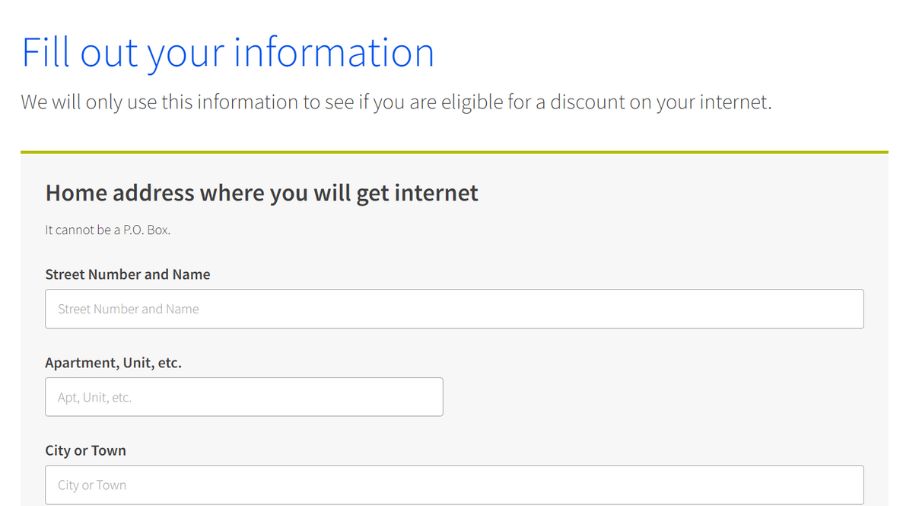 Upload your eligibility documentation.
Lastly, please review your application and submit it.
Wait for the approval.
If the National Verifier approves your application, the next step is to proceed to SafeLink Wireless to sign up for their ACP benefits. In case your application is not approved, you can reapply.
Application Via Mail
Download and take print the ACP application form at https://www.affordableconnectivity.gov/wp-content/uploads/ACP-Application-Form-English.pdf.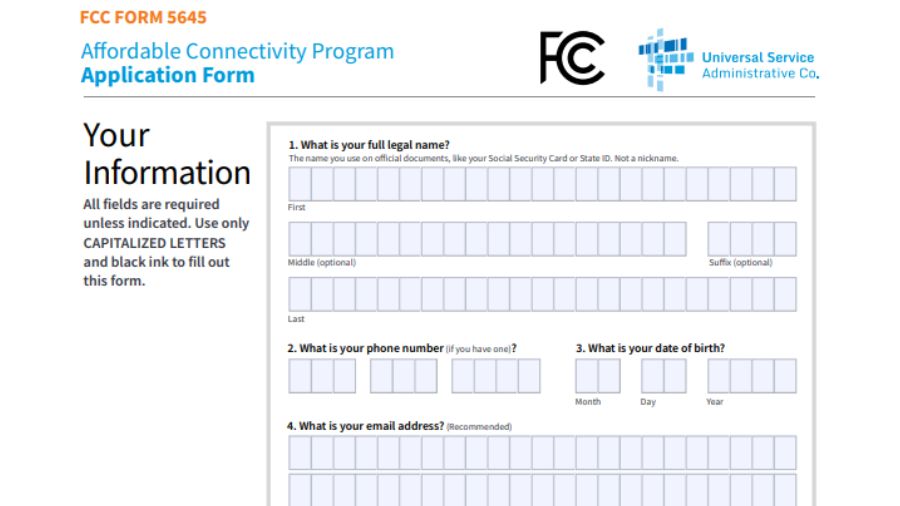 Attach Household Worksheet with your ACP. You can get the worksheet at https://www.affordableconnectivity.gov/wp-content/uploads/lifeline/images/ACP-Household-Worksheet-English.pdf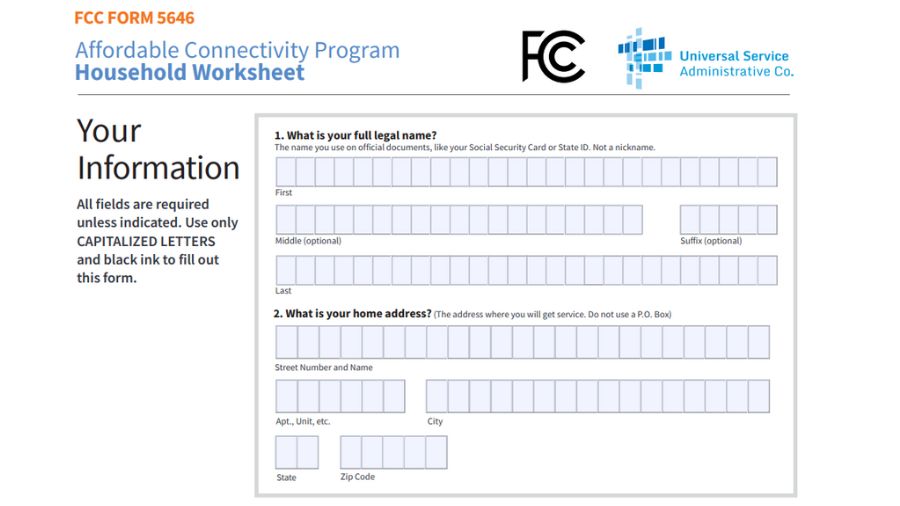 Fill out these two forms.
Attach your eligibility documents.
Finally, send your application package to ACP Support Center, P.O. Box 9100, Wilkes-Barre, PA, 18773.
Application Through The Provider
SafeLink allows people to apply for its ACP program through its official website.
Apply for the SafeLink free Tablet or ACP benefits at https://extras.safelinkwireless.com/en/GoUnlimited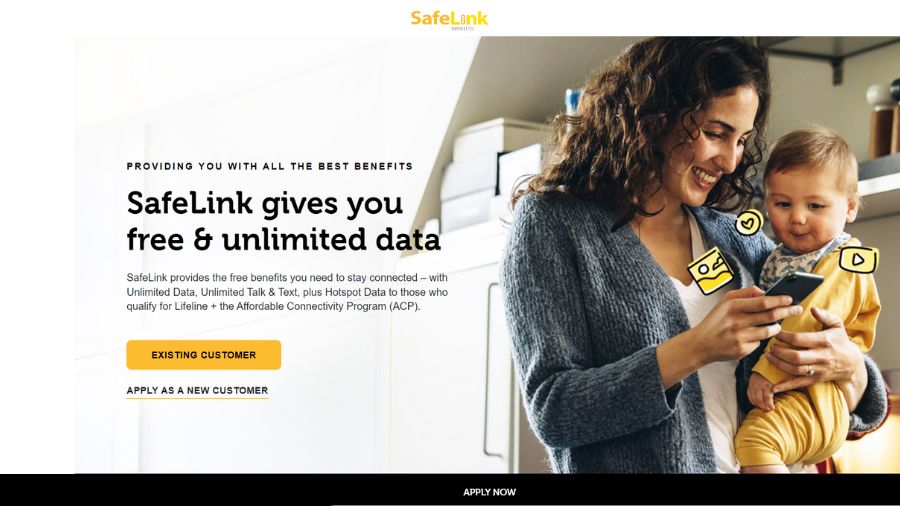 You can apply as an Existing customer by logging into your own account or "Apply as a new customer" by creating an account.
Complete the application process by filling out a form
Attach necessary documents
Wait for confirmation.
Eligibility For SafeLink Free Tablet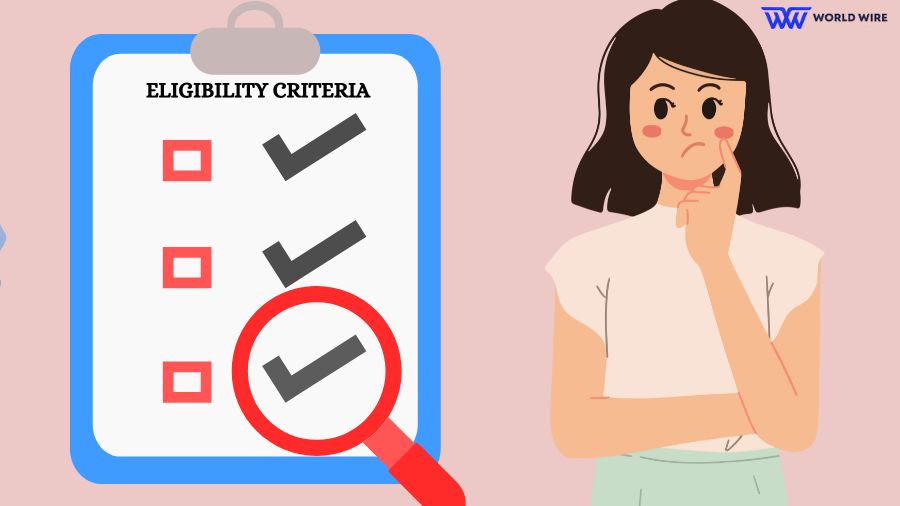 You must qualify for the ACP eligibility criteria to be able to apply for SafeLink-free Tablet. Since ACP is a government program, you must primarily qualify for these requirements.
Be at least 18 or above.
Be a citizen of the United States.
Be a resident of the State where you apply for the SafeLink ACP program.
If you meet the above conditions, you must also fulfill one of the ACP-specific eligibility criteria. These are listed below.
Income criteria
The income threshold to qualify for the ACP is below or at 200% of the federal poverty guideline. Your annual family income should be below this limit.
Program criteria
You can qualify for the SafeLink ACP program if your household receives these eligible government program benefits.
FoodStamps or SNAP
Special Supplemental Nutrition Program for Women, Infants, Children (WIC)
Supplemental Security Income (SSI)
Federal Public Housing Assistance (FPHA)
Free and Reduced-Price School Lunch
Veterans Pension and Survivors Benefit
Tribal Temporary Assistance for Needy Families (Tribal TANF)
Bureau of Indian Affairs General Assistance
Head Start (only households meeting the income standard)
Food Distribution Program on Indian Reservations
Received a Federal Pell Grant in the current award year.
Document Required For SafeLink Free Tablet
You must have valid government documents to prove your eligibility during the application process. These documents are based on your eligibility through which you apply for the SafeLink ACP.
Here we have provided the table of documentation based on eligibility.
Proof of Income

Current income statement from your employer
Paycheck stub
Unemployment or Worker's Compensation statement of benefits
Divorce decree
Pension or retirement statement of benefits
Social Security statement of benefits
Veterans Administration statement of benefits

Proof of Government Assistance Program Participation

Approval letter
Benefit award letter
Benefit verification letter
Statement of benefits

Proof of Identity

Birth Certificate
U.S. driver's license
Government-issued, State, military, or Tribal ID
Passport
Individual Taxpayer Identification Number document
Utility bill
Lease or mortgage statement
Permanent resident card
Tablets Offered By Safelink Wireless
Most providers need to reveal what Tablets or phones they offer through the ACP. Also, the free Tablet you receive depends on many factors, such as the provider, your State of residence, the availability of the Tablet model at the time of your application, etc.
But, as per customers who have received Tablets, ACP providers offer good working condition Tablets with all the basic features one needs daily.
Regarding SafeLink, as we have mentioned, the provider is not offering free Tablets; it is still undetermined which Tablet SafeLink could offer through the ACP in the future.
Some of the Tablet models that you get from other ACP providers include.
Alcatel Joy Tab
Apple iPad Mini 3
Apple iPad Mini
KonnectONEMoxee tablet
Samsung Galaxy Tab 4
Sky Pad 8
Sky Elite T8 Plus
5 Ways To Get Safelink Wireless Free Tablet
SafeLink is one of the major providers of free phone services for eligible low-income households. Although SafeLink does not offer a free Tablet, there are many ways to get a free or discounted Tablet that may be compatible with SafeLink's services.
Here are some ways to receive Safelink-compatible free Tablet
Safelink free Tablet deals
SafeLink offers free Tablets through their promotional deals. However, such free Tablet deals come with several terms and conditions.
You can check for such deals on their official site.
Search for tablet giveaways
SafeLink sometimes provides tablet giveaways to its eligible customers. Hence, signing up for SafeLink's email newsletter would be best, as they send notifications about Tablet giveaways or promotional deals.
Through Tablet trade-in offers
SafeLink offers Tablet trade-in offers for customers who wish to upgrade their old devices. If you have an old Tablet, you can trade in your Tablet and get a good credit towards purchasing a new device.
Check with non-profit organizations
SafeLink offers discounted services through its participation in the government program. Often these programs are implemented in partnership with non-profit organizations. Therefore you can check for such non-profit organizations on Safelink for discounted or free.
Tablets.
Check for refurbished tablets
As SafeLink offers a wide range of devices from some of the top brands, you can search for refurbished tablets at the provider. Refurbished Tablets are a good option for those wanting a Tablet at an affordable range.
Although they are used devices, they have been maintained in good condition. Additionally, SafeLink offers a 90-day warranty on all refurbished devices.
Also, READ – Free laptops for low income
Safelink Free Tablet Plans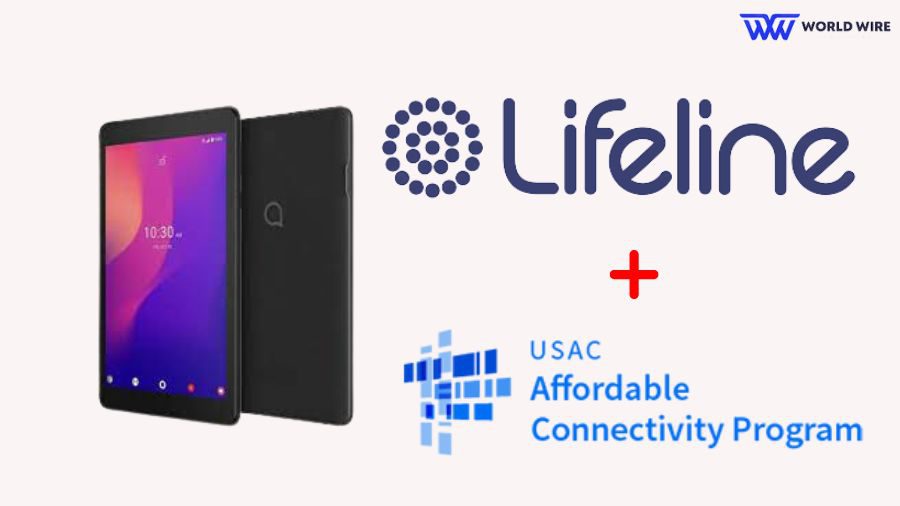 SafeLink provides varied ranges of Lifeline + ACP plans for different states, including free talk, unlimited text, and Hotspot data.
Here you have SafeLink Tablet plans.
Lifeline + ACP Plan (most states )

Free Unlimited Data
Unlimited Talk
Unlimited Text
10 G.B. Hotspot Data

Lifeline + ACP Pilot Plan (California only)

Free Unlimited Data
Unlimited Talk
Unlimited Text
30 G.B. Hotspot DataPlus
Calls to Canada & Mexico

Lifeline +ACP (Maryland only)

Free Unlimited Data
Unlimited Talk
Unlimited Text
15 G.B. Hotspot Data

Lifeline + ACP (Kentucky only)

Free Unlimited Data
Unlimited Talk
Unlimited Text
10 G.B. Hotspot DataPlus
Calls to Canada & Mexico

Lifeline + ACP (Tribal lands only)

Free Unlimited Data
Unlimited Talk
Unlimited Text
20 G.B. Hotspot Data
International Calling
It should be noted that most ACP providers also offer Lifeline-only plans. But you can only receive a free tablet if you are ACP-eligible. So, you must apply for an ACP Only plan or a Lifeline + ACP plan, as Lifeline Only Plans do not offer free tablets.
Frequently Asked Questions
Does SafeLink offer a free Tablet?
No. Currently, SafeLink does not offer a free Tablet.
Does SafeLink offer a Lifeline benefit?
Yes, SafeLink offers Lifeline benefits.
How long does it take to receive the Safelink free phone?
Generally, it takes 5-10 business days, depending on your shipping address, to receive the SafeLink free phone.
I am receiving the Safelink Lifeline benefit. Can I apply for the Safelink ACP?
Yes. If you already receive the Safelink lifeline program benefits, you can directly apply for the provider's ACP benefits.
Are ACP tablets really free?
No. The ACP offers a $100 one-time discount to purchase tablets. You have to pay at least $10 and a maximum of $50 toward the purchase price of the Tablet.

Subscribe to Email Updates :