For the second debate in the GOP primary, which has increasingly been dominated by former President Donald Trump, most Republican presidential candidates will gather in Simi Valley, California, on Wednesday night.
5 things to watch in the second Republican debate
Seven contenders will gather on the platform, competing for support to close Trump's enormous lead.
Also, Read – Watch Donald Trump To Speak At Clinton Township, MI, Live
Trump is missing the debate just as he did with the first one. He does this because of his primary polling advantages and displeasure with the host site, the moderator, Fox News, and the sister network Fox Business.
So, here are five things to keep an eye out for when the candidates debate once more:
Can Nikki Haley and Ramaswamy maintain their fame?
Vivek Ramaswamy and Haley received favorable feedback after the first primary debate last month. Nikki Haley emphasized her conservative credentials while presenting herself as a capable leader rather than a provocateur.
Ramaswamy attempted to go head-to-head with rival contenders to solidify his outsider credentials. They could keep up their momentum in the second primary.
The other candidates may raise their game on Wednesday night and send direct criticism in their direction.
Can DeSantis and Scott alter their stories?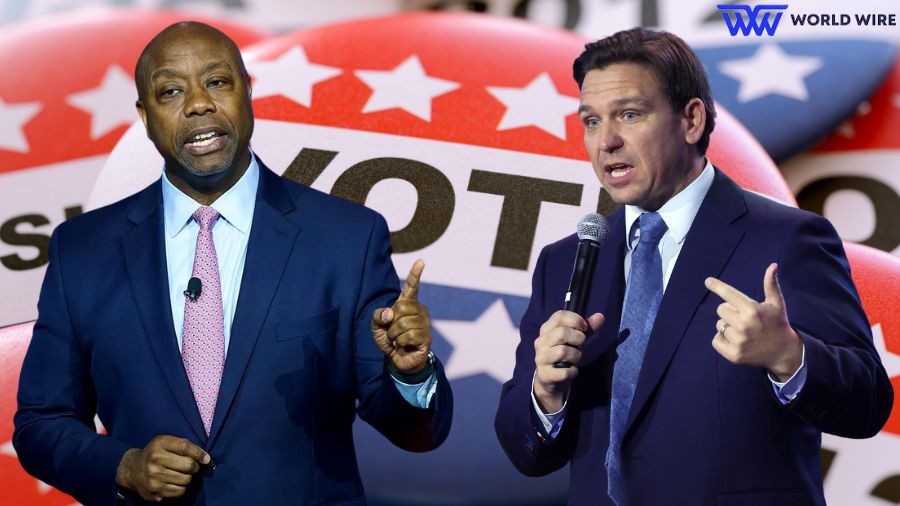 Ron DeSantis, who just moved up from second place in certain polls in South Carolina and New Hampshire for the first time, has had to contend with persistent rumors that his position as the main Trump alternative is in jeopardy.
Additionally, Tim Scott, expected to advance before the first debate, seemed to lose ground at last month's event, receiving only mediocre grades in the post-debate poll and speaking relatively little.
Check Out Other News- Former Trump Adviser Slams Republican Call for Milley's Execution
It's still being determined how much their methods will change before the debate on Wednesday.
Immigration and the government shutdown may become more pressing issues:
Strategists projected that immigration and the impending government shutdown would likely take center stage at Wednesday's debate.
Due to bitter infighting between Speaker Kevin McCarthy and hard-liners on his right flank demanding even deeper expenditure cuts, Republicans in the House have been unable to pass their spending measures.
Republicans are using a spike in unauthorized border crossings on and off Capitol Hill as a weapon against the Joe Biden administration's immigration policies.
Read Latest News – Republicans to Grill Hunter Biden's Special Counsel in Congressional Hearing
It's still being determined how much difference will arise on the issues of spending and the border.
The counterprogramming gains how much traction?

One hour before the debate, Trump is scheduled to give a speech in Clinton Township, Michigan. The speech's apparent subject is the ongoing United Auto Workers strike, whose participants the former president attempts to court.
Trump attempted to counterprogram the first debate with an interview with Tucker Carlson on the platform X (previously Twitter)
After a campaign reception on Tuesday evening, President Joe Biden will begin his day on Wednesday in San Francisco before holding another campaign event in Arizona.
Will it be the final time the stage will be this large?
After the first discussion, there was just one less contender on the platform because Hutchinson was disqualified for Wednesday's event. However, experts projected that there will have been some trimming by the time the third debate takes place in November.
Candidates must receive at least 4% in two separate national surveys, 4% in one national poll, and 4% in one early state poll from two different "carve out" states approved by the Republican National Committee: Iowa, New Hampshire, Nevada, and South Carolina, to be eligible for that event.
A minimum of 70,000 unique donors will also be required of candidates.
Signup For Our Newsletter