Watch Florida Governor Debate 2022 – Republicans and some Democrats are refusing to debate in elections, which has recently resulted in a timeline of allegations, imputations, uncertainty, and rumors around the nation. Governor Mike DeWine of Ohio, a Republican, indicated he wouldn't debate his Democratic opponent.
Gov. Kim Reynolds of Iowa, U.S. Sen. Chuck Grassley, and several members of Congress missed the annual Iowa State Fair Soapbox sponsored by the Des Moines Register.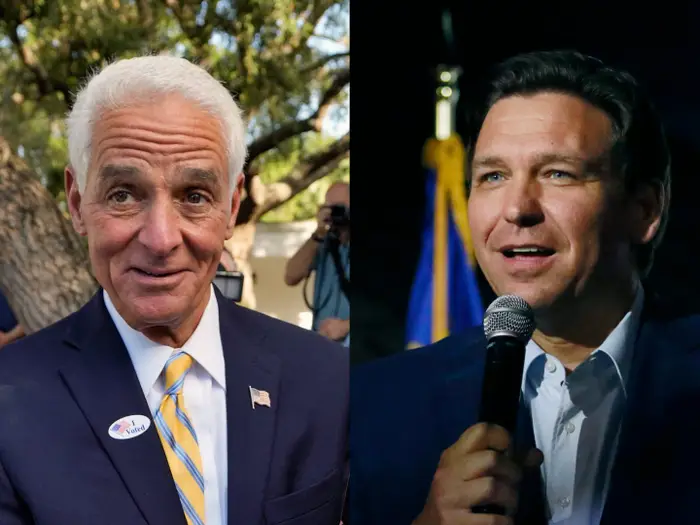 The most recent candidate on the list is Governor Ron DeSantis, who declined to debate U.S. Rep. Charlie Crist of the Democratic Party. The Crist team has lambasted DeSantis for skipping the larger of the two televised debates, even though earlier, Crist himself passed up many invitations to debate Ron during the primary.
Recently, DeSantis has declined to participate in the October 20 "Before You Vote" debate alone. Organizers claimed that DeSantis and the campaign graciously declined them and are adamant about their choice not to participate. But on October 12, we would be able to watch him debate Christ on a West Palm Beach station run by the right-wing Sinclair Broadcast Group.
Watch Florida Governor Debate 2022
Update – The debate scheduled on October 20 has been declined by Ron DeSantis. We will update you if there are any changes to the plan.
We will be live on the day of the debate, and you will be able to watch it from the comfort of your home. Until then, you can follow our telegram channel for further updates.
Florida Governor Debate 2022 Schedule

 
Ron DeSantis and Charlie Crist will debate each other on October 12 at Fort Pierce's Sunrise Theater, according to WPEC. The program starts at 7 PM and will be moderated by WPEC anchor Liz Quirantes.
WEAR in Pensacola, WTWC in Tallahassee, WGFL in Gainesville, WFLA in Tampa, and WMBB in Panama City are all scheduled to broadcast and webcast the event live.
In addition to being shown in Orlando, the debate will be live-streamed on The National Desk's YouTube page.
Florida Governor Polls
As election day is coming closer, everyone is sticking to polls to get an idea of the popularity of the candidates.
According to a recent poll done by projects.fivethirtyeight.com, as of September 19, DeSantis's popularity has soared to 50%, with a 6.1 percent margin over Crist, who is at 43.9%.
Disclaimer – These polls are changing on a daily basis.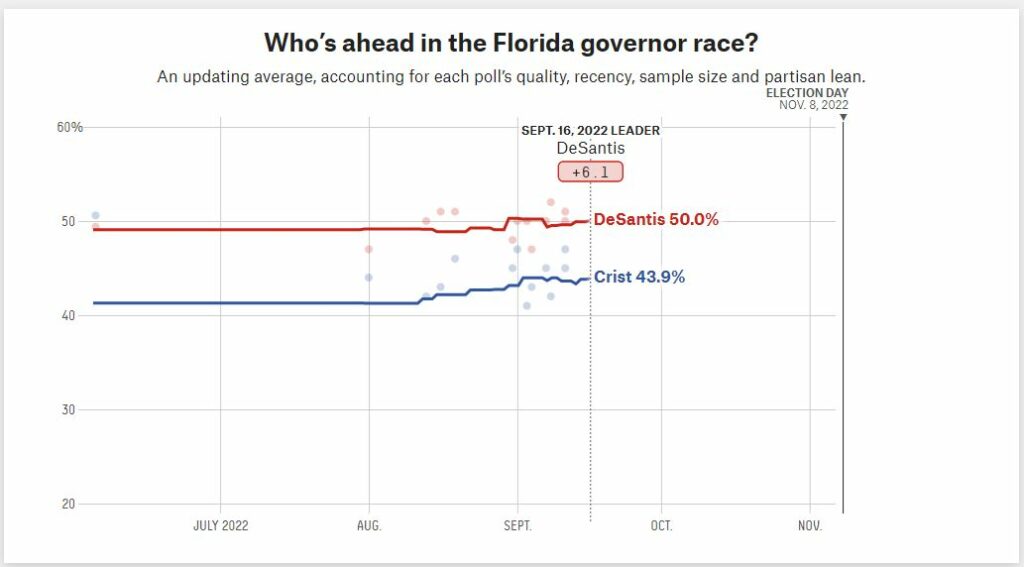 Also Read – Ron DeSantis vs. Charlie Crist Polls – Detailed Analysis
Why is Desantis ditching the debate?
Although DeSantis doesn't require publicity to boost his reputation, the public wants him to be approachable and unafraid to respond to inquiries in a live situation. When asked why the governor declined the debate on October 20 after taking part in it four years prior as a congressman against Democrat Andrew Gillum for governor, the DeSantis team did not comment. 
Some criticisms claim that his refusal to engage in a discussion may be motivated by his knowledge that the situation has changed and that he is utterly mistaken on most topics.
Accepting debates also involves money, but DeSantis has already raised almost $130 million, or nearly 11 times as much as Crist. With that amount of cash, DeSantis can purchase as much media as he desires and doesn't need the news media coverage.
Watch Florida Senate Debate 2022: 
Marco Rubio vs. Val Demings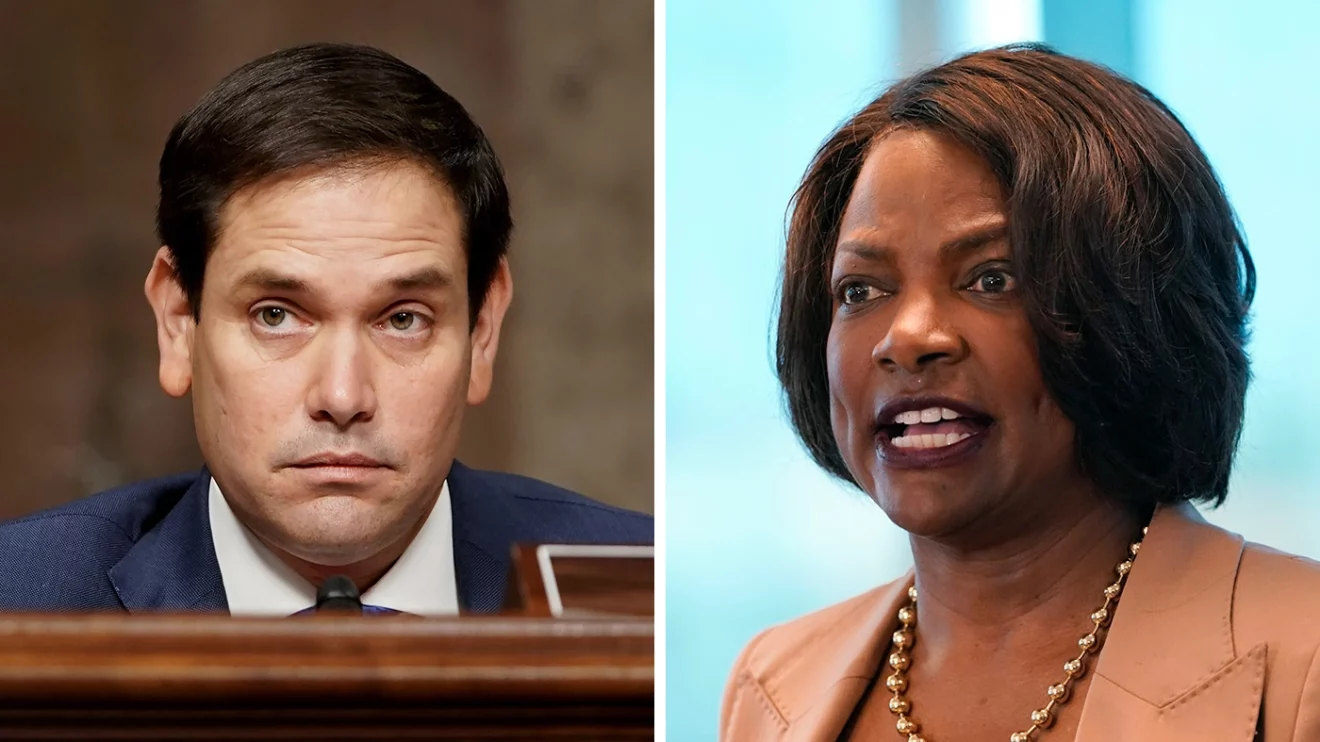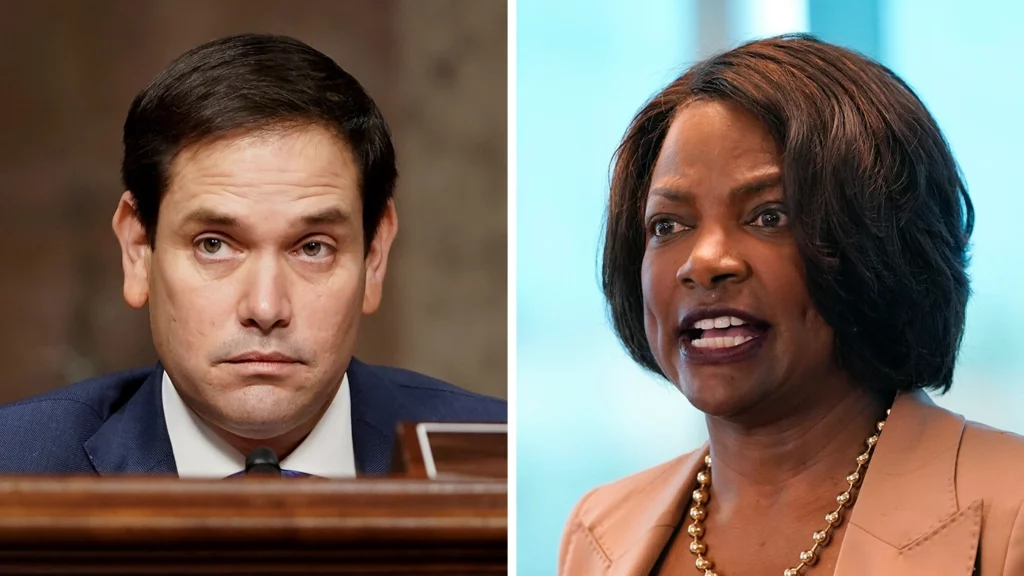 Republican U.S. Sen. Marco Rubio and Democratic U.S. Rep. Val Demings have agreed to participate in a lengthy debate on the highly viewed program "Before You Vote."
We will be live on the day of the debate, and you will be able to watch it from the comfort of your home. Until then, you can follow our telegram channel for further updates.
Florida Senate Debate 2022 Schedule
On October 18, the debate will follow the same statewide format. In addition to Orlando, it will be simultaneously broadcasted on stations in the other ten major media areas in Florida.
Florida Senate 2022 Polls
In the survey conducted by projects.fivethirtyeight.com as of September 19, Rubio is ahead of Demings by a margin of +3.9 with 47.9% to 44.0%, respectively.
Disclaimer – These polls are changing on a daily basis.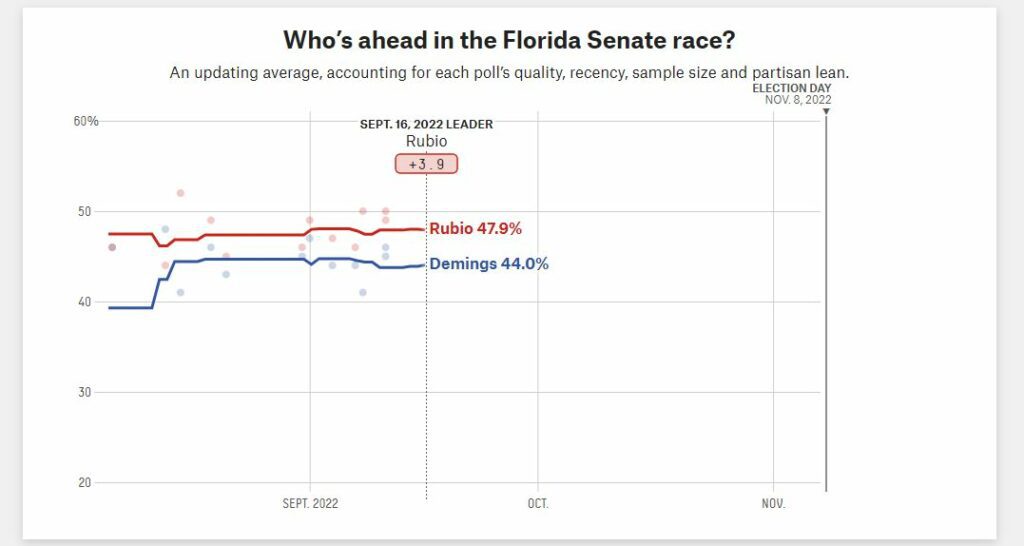 Are debates important?
Pew Research Center has conducted post-election research that shows that at least three-fifths of voters believe debates are more important than campaign commercials for assisting them in making informed judgments. Voters prefer to hear from the candidates, even though they have access to a firehose of information about them.
When a moderator is questioning candidates, you can watch them respond in real time. Candidates could not avoid answering the questions and have the potential to say something unfiltered that shifts perceptions, make a headline-grabbing mistake, or outsmart their rivals.
Debates matter sometimes, but not always if both candidates live up to public and media expectations. Political scientists have noticed a reduction in the influence of discussions on important elections in recent years. According to studies, most voters have already made up their minds by the time the debates are held.

Subscribe to Email Updates :