WATCH: Kari Lake Joins Tucker Carlson for Before Arizona Results – Republican Arizona gubernatorial candidate Kari Lake joins Tucker Carlson just before Arizona midterm election results on November 9, 2022.
In this interview, she shared her views on the election result and what would be her top priority if she wins the Arizona Governor race in 2022.
Watch: Kari Lake Joins Tucker Carlson for Before Arizona Results
Kari Lake Joins Tucker Carlson for Before Arizona Results – Summary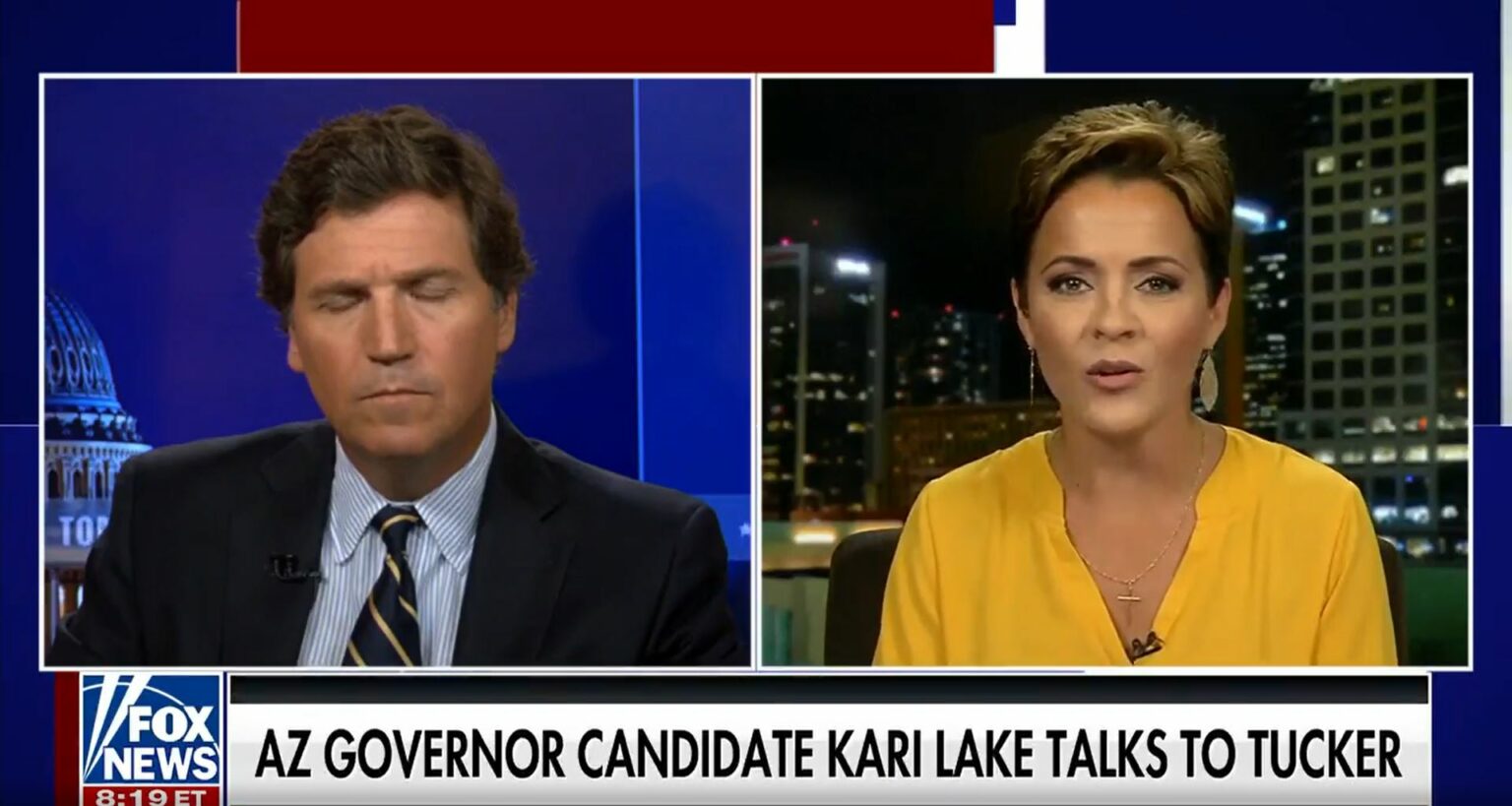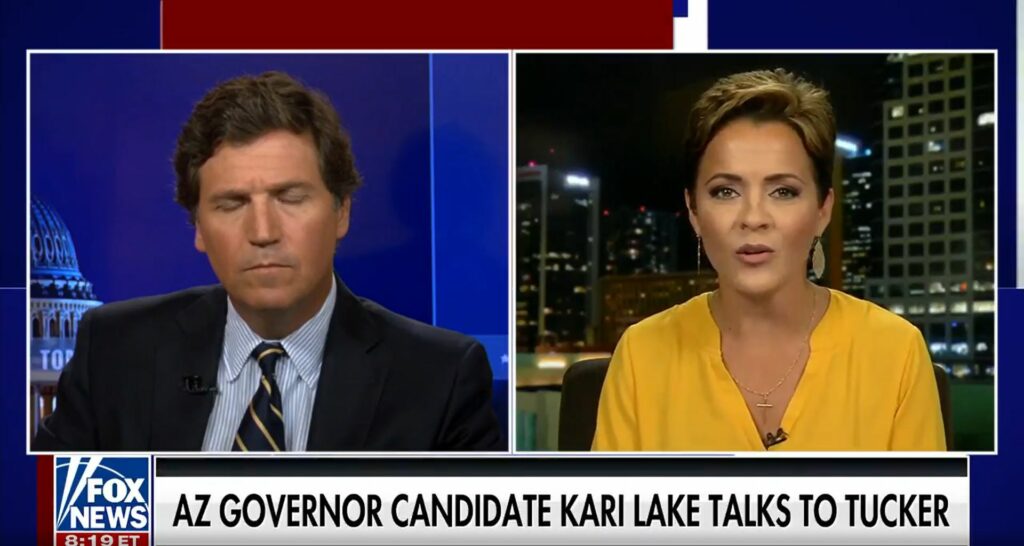 Former news anchor and Arizona governor candidate Kari Lake shared her views with Tucker Carlson regarding the election result.
She talks about how she feels the battle between her and Democrat Katie Hobbs will turn out as votes continue to be counted across the State.
Kari Lake said that she would win Arizona's governor race over Democrat Katie Hobbs once the counting of all votes is completed.
When asked why she thought she would win, Lake replied, "I know, I am 100% sure I'm going to win. I have absolute 100 percent confidence that I will be the next governor of Arizona."
Being assured of her win in the governor race, Lake further stated, "The question is how bigger the win will be?"
While talking to Tucker, she said, "Can you believe, Tucker, we still have 650k votes that have not been counted and guess who these voters are? They are the people who showed up on election day. There are 275k of them who brought the ballot to the polls on election day because they don't trust the male and dropper box or the ballot."
She added, "I am down by a few thousand votes. If those votes come in, I think we are going to see liberal kind of blown up."
In anticipation of result delays, Lake criticized the ballot issue that the State has been facing since many elections. She talked of election reforms the state needs.
Lake wants people to believe in the system. Pointing to the ballot issue, Lake said, "The bigger issue is we cannot keep having these problems, and that is what I have been trying to say. I want all Democrats and Republicans to trust in the system."
Being confident of her win in the Arizona governor's election, Lake stated, "When I win and trust me, I will win this. This is going to be at the top of my agenda. On day one, I am going to check my ballot issue. I will provide special sessions to lawmakers and legislators to ensure the election is fair and transparent."
By Lake's statements and thoughts, she seems ready to celebrate her win as she is confident of becoming the Arizona governor.
The only thing she is waiting to see is how big her win will be.
Moreover, she asserted her top agenda to execute when she became the governor of Arizona.
Finally, wishing her luck, Tucker thanked her for joining and sharing her thoughts with him.
Kari Lake vs. Katie Hobbs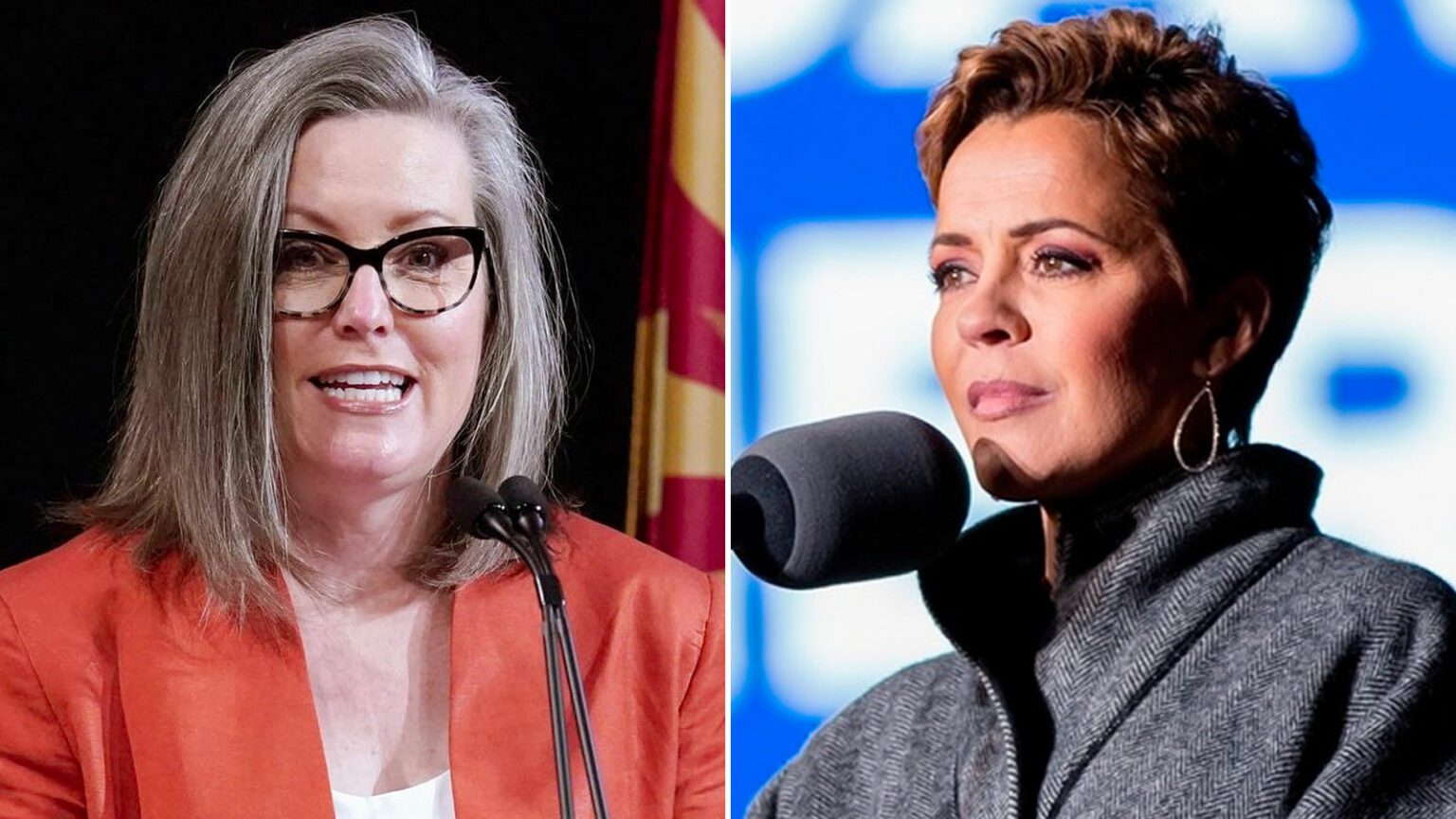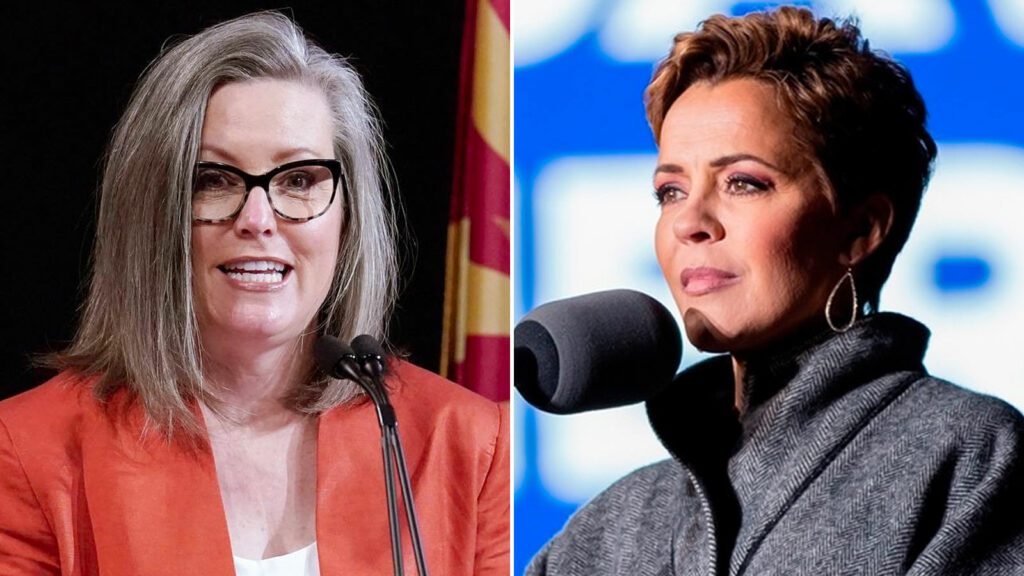 It is a tight competition between Republican nominee Kari Lake and Democratic nominee Katie Hobbs.
The State's gubernatorial election was too close to call Friday. In the afternoon, Hobbs continued to lead Lake by around 27,000 votes, with nearly 540,000 votes still to be counted.
On Thursday, Arizona's largest county, Maricopa, showed more numbers, but they didn't give the boost Lake desired.
Officials counted over 1.1 million votes, and another 3,70,000 are left. Most of those are from counties that house Arizona's population centers, like Tucson in Pima County and Phoenix in Maricopa County.
Ballot returns from these counties have favored Hobbs, who is seen in the lead from Thursday. However, Lake assumes to significantly narrow that gap as votes were counted.
There is a lot of assumption about which candidate those votes might favor. Earlier, Republicans who voted early saw a boost among voters who cast votes in person on Election Day, which aided Donald Trump in closing the gap on Joe Biden, who won the State by about 10500 votes. Kari Lake succeeded 70% of Election Day votes statewide this year.
More than 2,90,000 ballots were dropped off in Maricopa County on Tuesday. The figure has been record-breaking in recent election years.
It is still being determined if the ballots will favor Lake, who performed well among Election Day voters, or Hobbs, who took over the early vote.
On Saturday, Maricopa County's ballots count was expected to offer clues about the result.
However, Maricopa County released an update mentioning that the Saturday ballots counts would be expected on Sunday evening. The county has an estimated 180,000-190,000 remaining votes to count. The State has an assessed 2,66,700 total left to count.
Closing Comments
There you have it – WATCH: Kari Lake Joins Tucker Carlson for Before Arizona Results.
With that said, here I am wrapping up this article. If you have any questions, feel free to shoot them in the comment section below. Our team will try to respond ASAP.

Subscribe to Email Updates :