Watch Ron DeSantis Dinner With His Main Donor in Miami – The American politician Ron DeSantis will hold a private dinner with his top donors this weekend in Miami.
Ronald DeSantis has been the 46th Florida governor since January 2019. He also represented Florida's 6th district in the United States House of Representatives from 2013-2018.
This article discusses where you can watch Ron DeSantis dinner with his main donor in Miami.
Watch Ron DeSantis Dinner With His Main Donor at Miami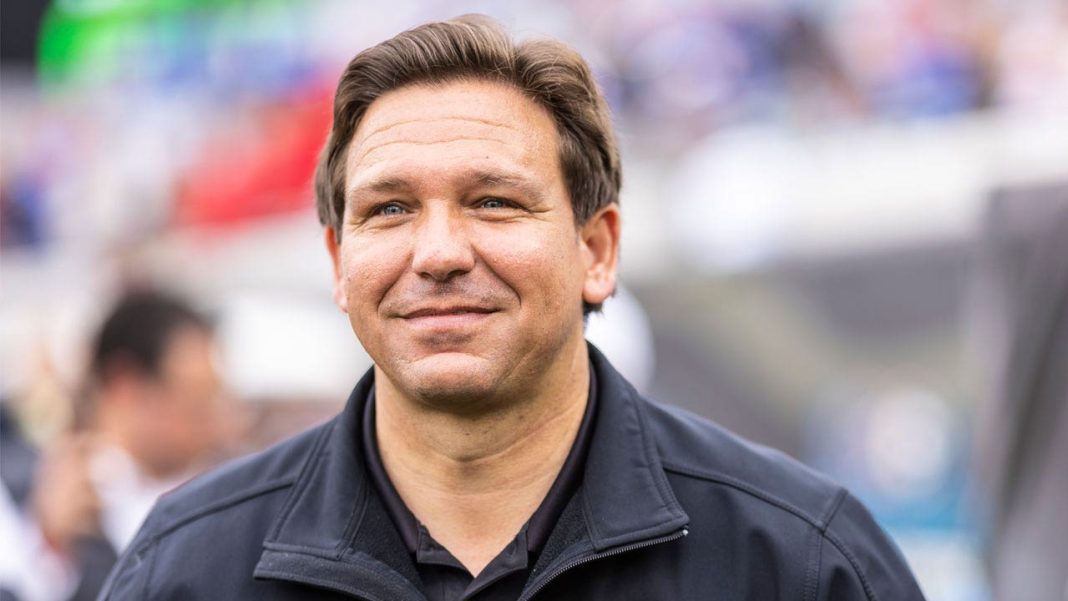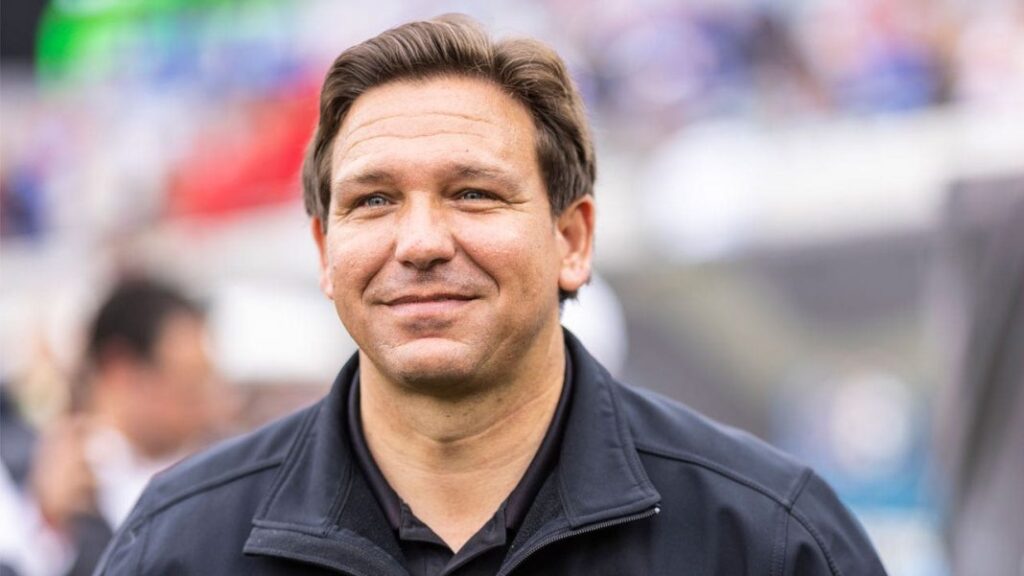 Florida Governor Ron DeSantis is all set to organize a dinner with a few of his main donors in Miami on Sunday following a landslide reelection win. It is also predicted that the governor may declare his 2024 presidential run.
Ron DeSantis and his wife, Casey DeSantis, will join a meeting and discussion on Florida's "Freedom Blueprint" on Sunday.
According to the people aware of the event, the couple will thank their supporters for their endorsement and plan for a second term. However, the event details are yet private, and only a few people are familiar with the happenings.
According to the Washington Post, Ron DeSantis's dinner with his main donor in Miami is an invite-only meeting. Moreover, invitations to the dinner do not mention the 2024 run.
It is believed that DeSantis sought to clear the assumptions regarding a presidential run and the clash between him and former President Donald Trump that occurred with it.
DeSantis has recorded above $160 million in fundraising in this election cycle since January 2021. His grand win in November pushed him as an alternative to Trump, especially when some Republican MAGA donors like billionaires Thomas Peterffy and Stephen Schwarzman said it is time for the party to bring a new generation of politicians.
According to people aware of the fundraising plans, the governor has no plan to request donations in the event or near future. The Florida GOP is concentrating on raising funds to pay for DeSantis's inauguration in January.
In a press conference emphasizing a lackluster performance by the Republicans in the country, the governor said Florida was a "bright spot" for the party in the November election.
Former president Donald Trump criticized DeSantis, naming him "Ron DeSanctimonious."
On the other hand, Ron DeSantis urged people to check the scoreboard from the midterms, focusing on showing the former president's hand-picked candidates.
In a statement, Trump hit DeSantis as "an average Republican Governor with great Public Relations" after the election result. He attacked him more aggressively, but the governor handled it peacefully. When a reporter asked asked DeSantis if he would run for the 2024 presidential election if President Trump runs, DeSantis said, "I am only focused on the Governor's race, and I am not looking into the future."
According to the sources, Ron DeSantis is planning events in other areas of the state to thank his supporters and donors. Ron DeSantis dinner with his main donor in Miami on Sunday will be limited to people who donated to the governor's campaign from South Florida.
Ron DeSantis vs Donald Trump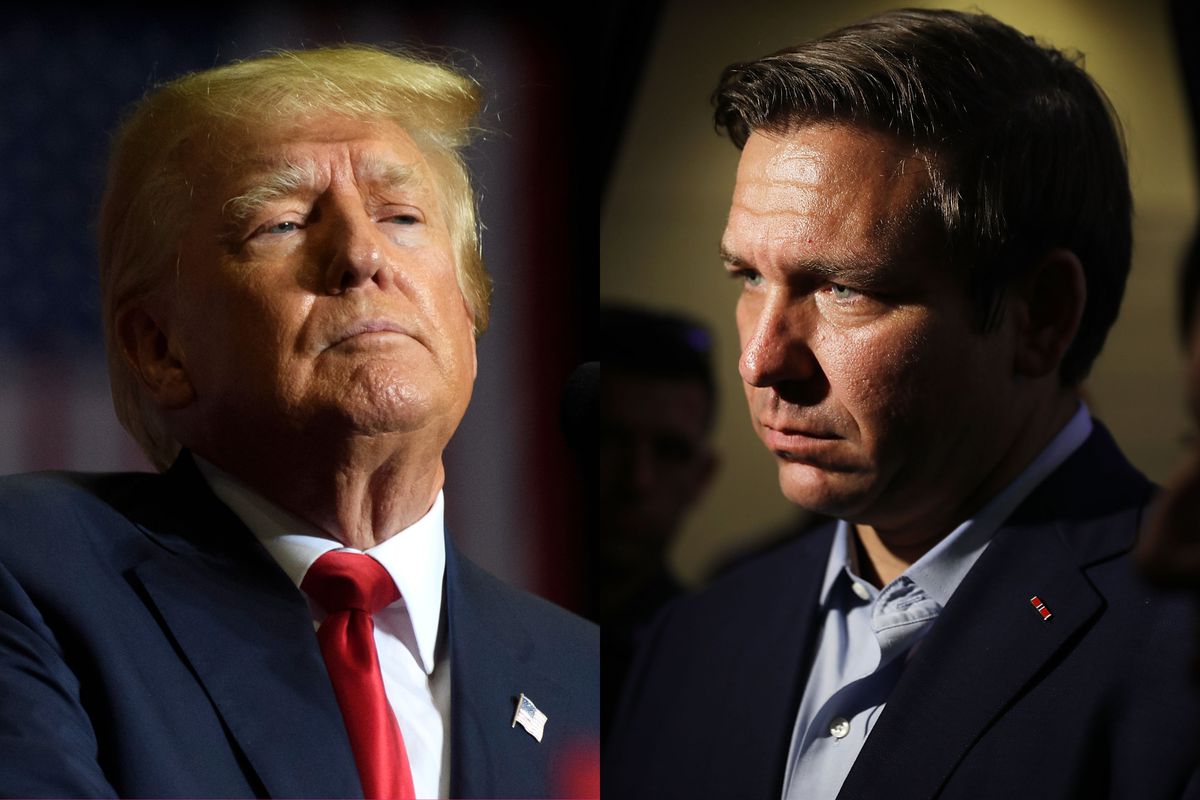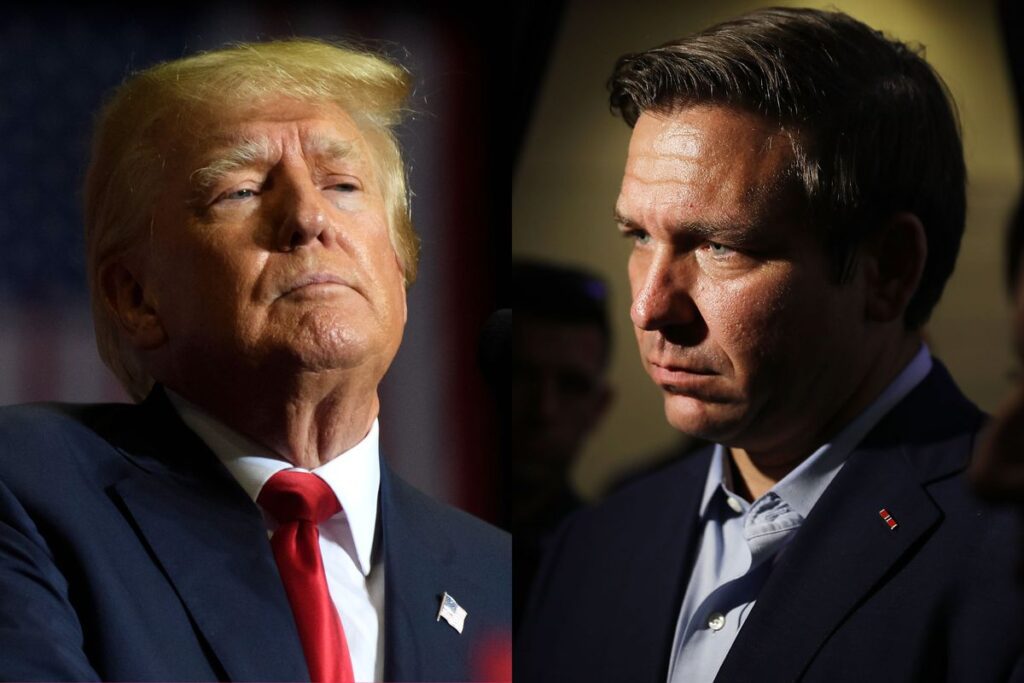 Florida governor Ron DeSantis is a famous political personality among republican voters. According to a new poll by NBC News, he is favored more than his fellow Sunshine State Republicans, and he is likely to be a 2024 opponent against Donald Trump.
The GOP firm Ragnar Research Partners survey reveals that 86% of the Republican voters have a favorable belief of the governor while only 10% have an unfavorable view. His net approval rating of 76% surpassed the poll by the share of those Republicans with a favorable impression of 79%.
On the other hand, Donald Trump's very favorable rating is 48% in the poll. His approval rating is 70%. Trump's net favorable rating is 44 points, 32 less than DeSantis's.

Subscribe to Email Updates :