Watch Scottsdale Rally with Kari Lake Live Stream – The 2022 Arizona gubernatorial election is all set to be held on November 8, 2022.
In this Arizona gubernatorial governor race, Republican candidate Kari Lake is running against Democratic Secretary of State Katie Hobbs.
The race is speculated to be a close battle, and amidst that, to support Kari Lake, Virginia Governor Glenn Youngkin will be at Tucson and Scottsdale on Wednesday.
This campaign appeared in the limelight when Steve Schmidt, an American communications and public affairs strategist, described Kari Lake as a "loon," a "pathological liar."
In support of Kari Lake, Glenn Youngkin is all set to hold rallies in Tucson and Scottsdale, despite Rep. Liz Cheney pointing out that he should not campaign for Kari Lake.
Watch Scottsdale Rally with Kari Lake Live Stream
Those who can't attend the Scottsdale Rally with Kari Lake can easily watch it from the comfort of their home. We at World-Wire will live stream the entire rally on the day of the event.
Meanwhile, we recommend you join our Telegram channel and sign up for our email newsletter to stay updated with all the updates and information about the event.
Steps to book Tickets for Scottsdale Rally
You can go to the official website of Kari Lake to book your tickets for the event.
Below, we have shared a step-by-step guide that you can follow to book tickets for Scottsdale Rally –
First of all, visit Kari Lake's event page. You can use this URL – https://events.karilake.com/events/scottsdale-rally-with-kari-lake-and-governor-glenn-youngkin.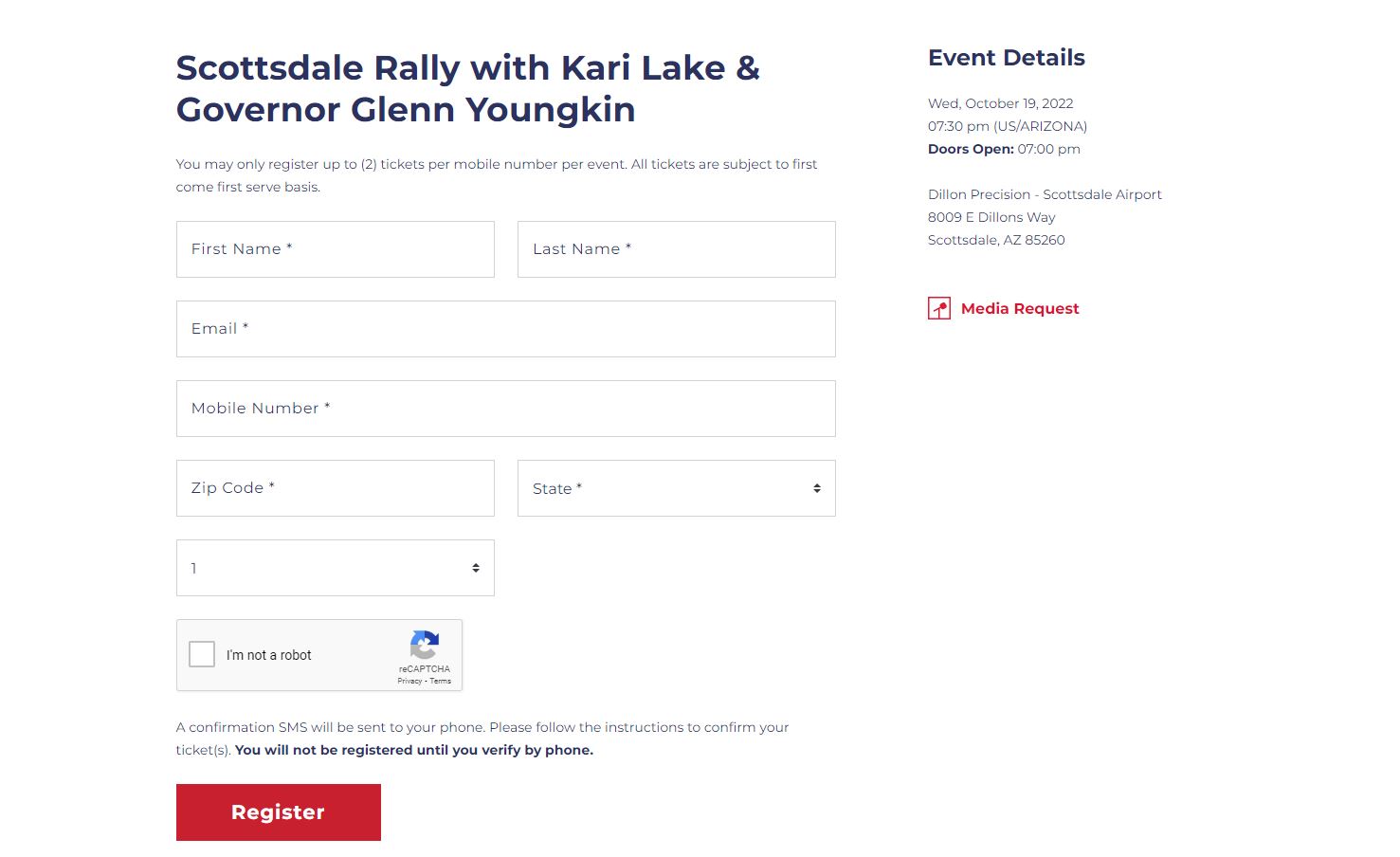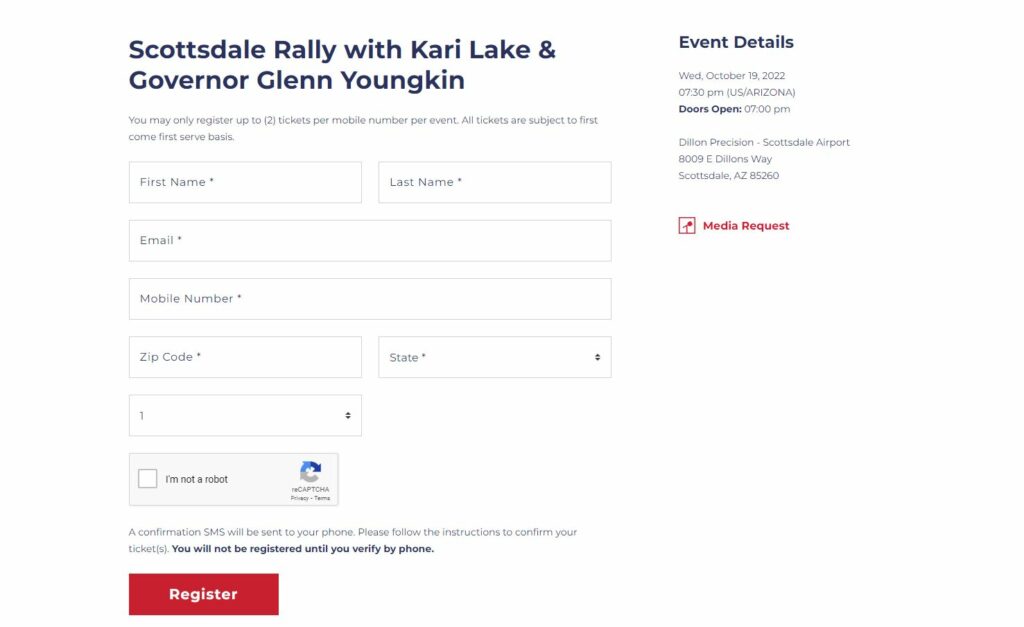 You will be redirected to a page where you have to enter your personal details, such as name, email ID, and more.
Click on the "Register" icon mentioned below on the same page.
Once registered, you will be asked to verify your contact information. It is an essential step to confirm your tickets.
Once verified, you will receive tickets for the Scottsdale Rally with Kari Lake Live Stream in your mailbox and message inbox.
Disclaimer – Note that you are only allowed to book two tickets per phone number. Besides that, the authority will host the show on a first-come, first-served basis, meaning you should reach the event location as soon as possible to confirm your spot.
Kari Lake Scottsdale Rally Schedule
The rally will be held on Wednesday, October 19, 2022, at 7.30 PM, and the gates will open for the public at 7.00 PM.
Venue: Dillon Precision – Scottsdale Airport
8009 E Dillons Way
Scottsdale, AZ 85260
Speakers for Scottsdale Rally, Arizona
Virginia governor Glenn Youngkin and Kari Lake will be the two prime speakers at this rally.
Kari Lake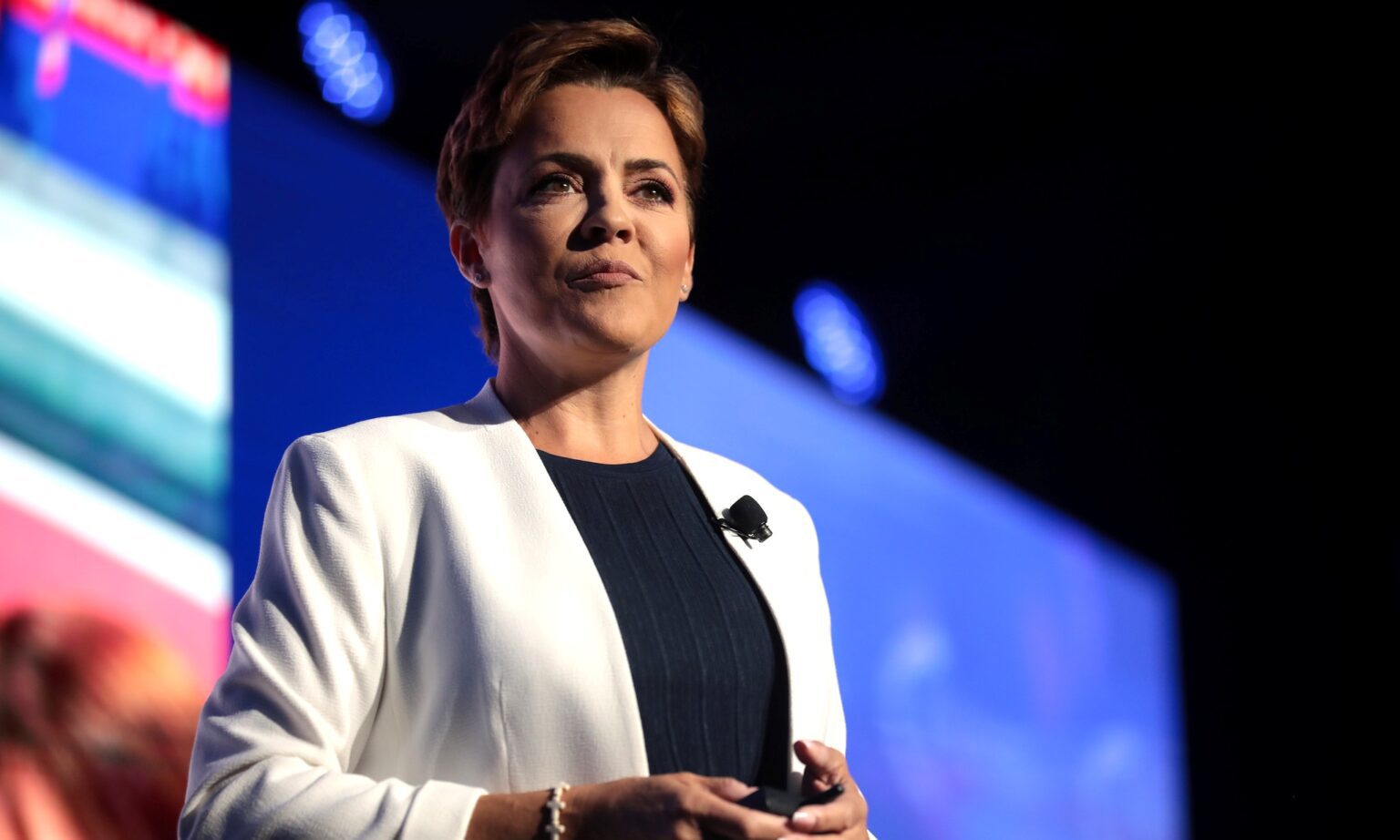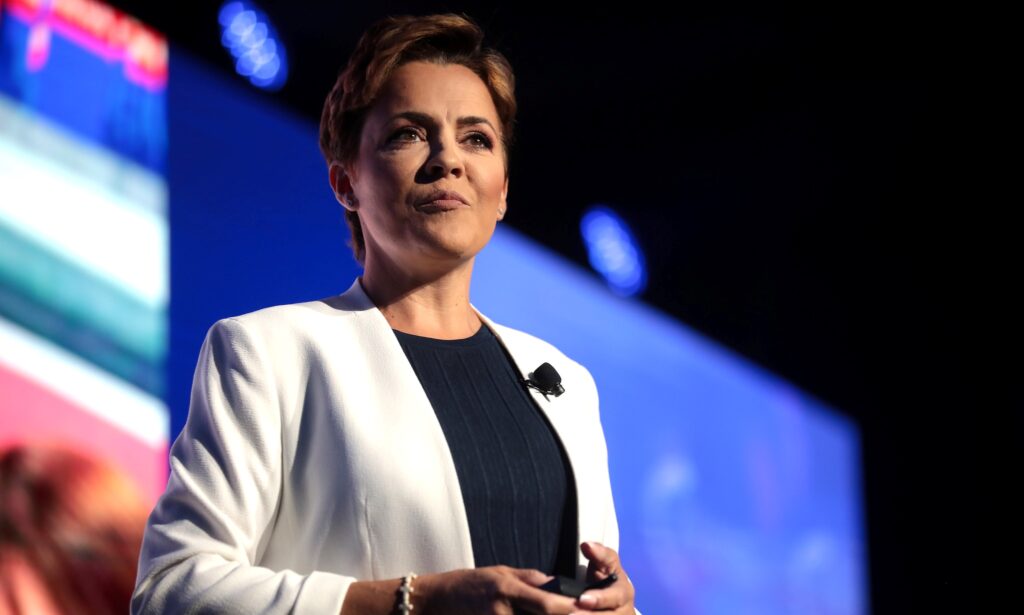 Kari Lake, a newcomer in Politics, has been selected as the Republican Candidate for governor of Arizona. After pledging to provide an ultimate safeguard, she got a victory over a field of GOP rivals. Her discussion over Arizona's electoral process helps her to achieve this position.
Lake is not a new face for Arizona people as she used to be a Fox 10 News Presenter and a bare media critic. She also supported former president Donald Trump in his presidential campaign.
Glenn Youngkin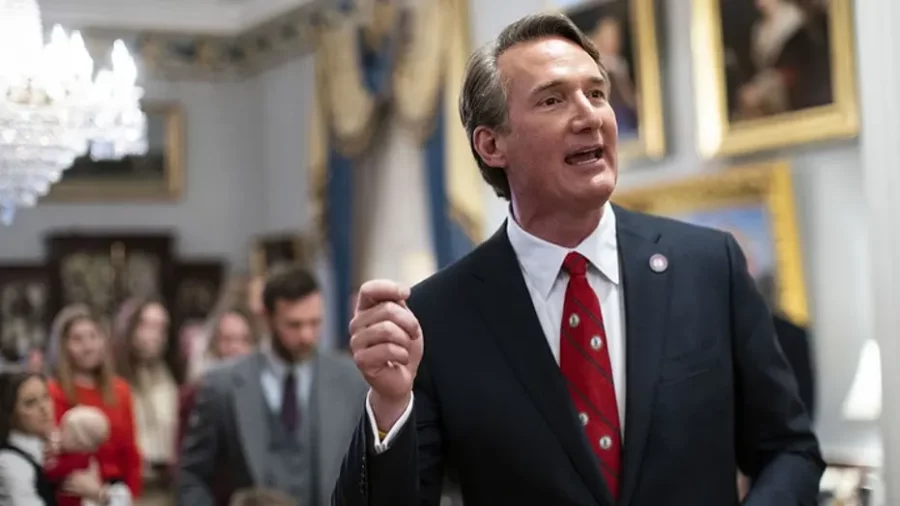 Virginia governor Glenn Youngkin has a glorious history. Virginia native Glenn spent his childhood in Richmond and Virginia beaches. Glenn was respected both in study and sports. He achieved several basketball distinctions and collegiate athletic scholarships.
Governor Youngkin, a genius mind, helped several organizations achieve a higher rank and made Carlyle one of the best investment companies in the world.
His work supported hundreds of thousands of American employment and helped pay for the retirements of front-line public servants like teachers, police officers, firefighters, and others.
Signup For Our Newsletter