This Scottsdale, Arizona travel safety guide answers all safety-related questions, such as is Scottsdale AZ safe for travel, the safest and most dangerous places, safety tips, and more.
So, without any further delay, let's begin.
Is Scottsdale AZ Safe?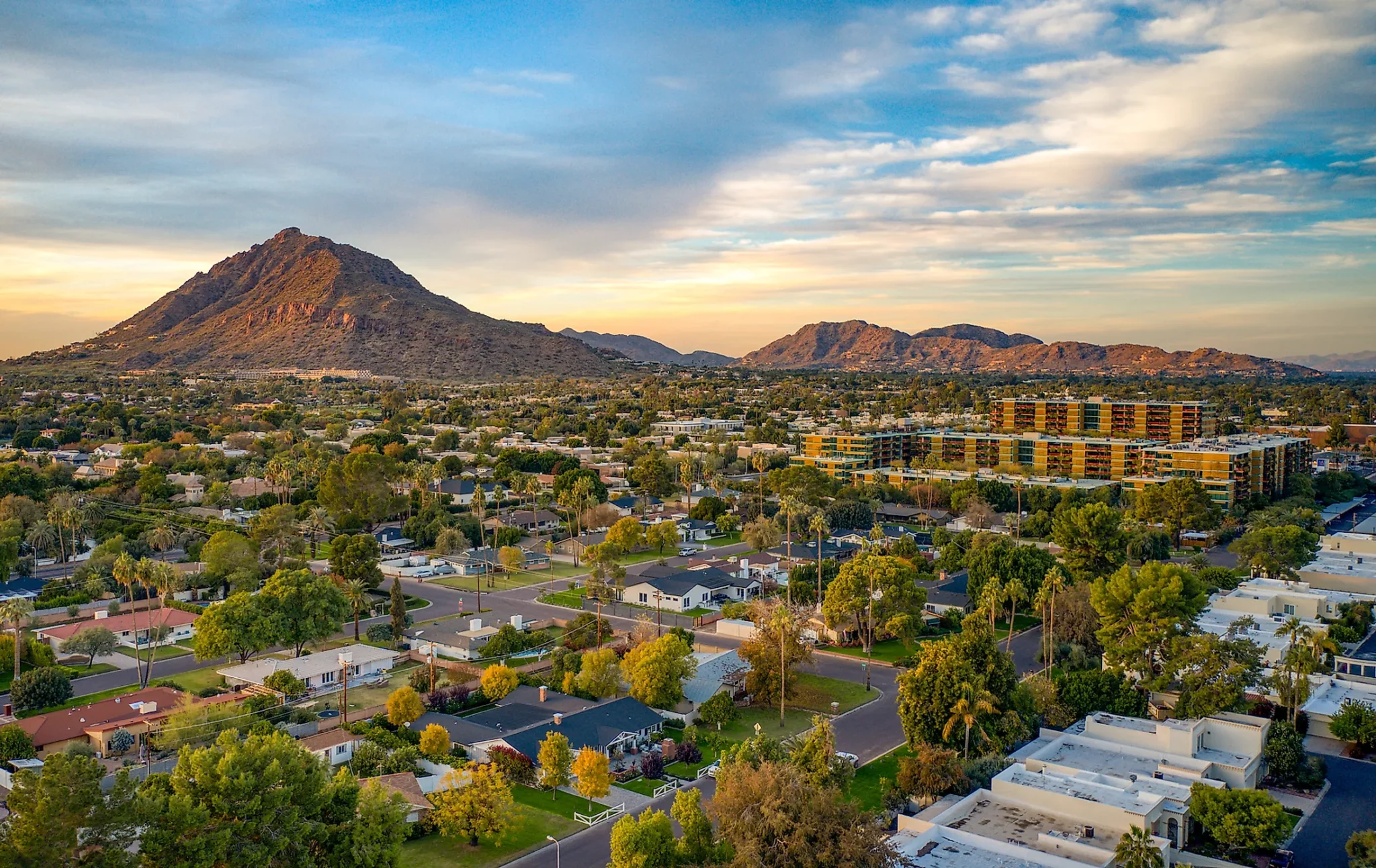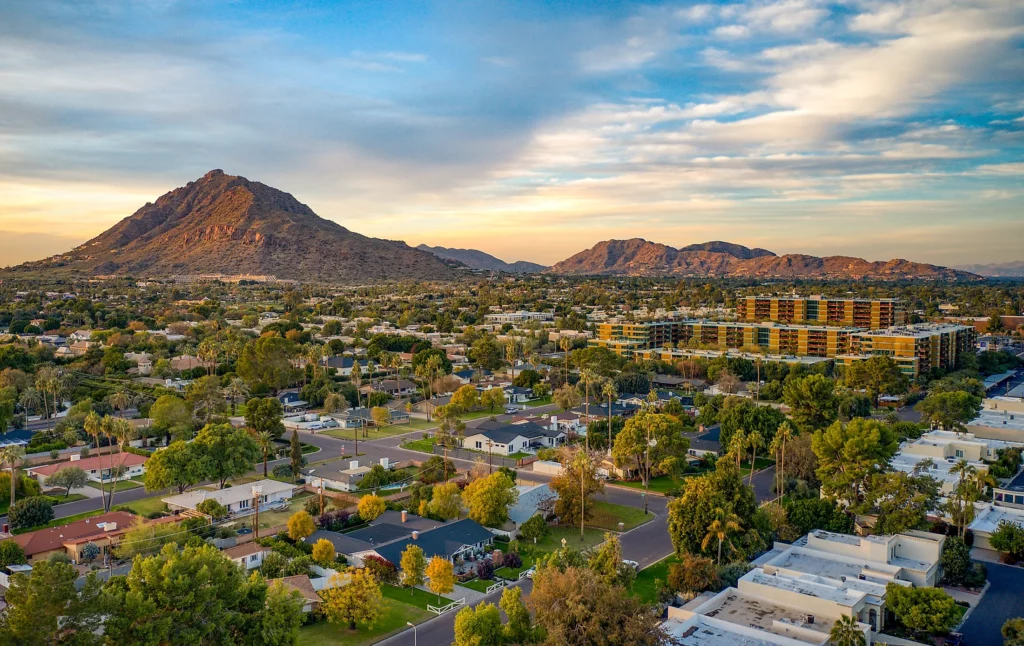 A town in the eastern part of Maricopa County, Arizona, Scottsdale is one of the most attractive cities in the United States. The city has some of the nicest and most consistent climates year-round, making it a perfect destination for tourists any time of the year.
Its famous golf destination, luxurious spas, and resorts are well-known across the globe. The city is popular for its endless shopping opportunities. There are also various activities that you can enjoy while traveling there. At the same time, it is known for its rural charm as the "West's most western city" while you travel to the Old Town.
Though Scottsdale is popular for its sprawling and high-end boutiques, its heart is Old Town Scottsdale. You have an amazing opportunity to dine in a few of the best restaurants, as it is home to nearly 90 restaurants, 320 retail shops, and more than 80 art galleries.
Scottsdale's McDowell Sonoran Preserve is the largest urban wildlife area featuring more than 60 miles of trails through diverse and scenic desert terrain. Scottsdale is recognized as a year-round luxury destination, and it is worth spending some time exploring.
If you are traveling to Scottsdale, this article would be a lifesaver. This guide will help you understand whether is Scottsdale AZ safe for you to visit.
Warnings & Dangers in Scottsdale, Arizona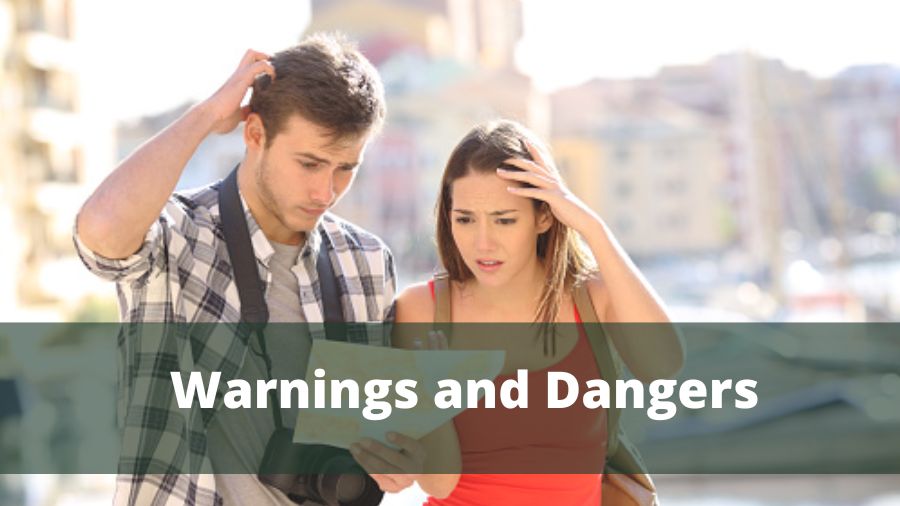 Overall Risk – Low
The city has an overall low risk. It is generally safe to travel to Scottsdale as the crime rates are lower compared to the average American city of the same size. There is also no current major threat in the city.
Transport & Taxis – Low
The transport system is well-maintained in the city and is user-friendly, with extremely low transportation risk. Valley Metro is the city's bus system, and the buses are GPS-equipped.
You can download a corresponding app to check for schedules and bus locations to travel in one. Moreover, Scottsdale has designated Transport Safety Zones, where rideshare services and taxis can load and unload passengers safely.
Pickpockets Risk – Low
Though the pickpocket risk is low, Scottsdale has a little higher theft rate than the average American town for busy tourist areas. So, you can avoid traveling with your valuables or secure them in your purse or bag. Be aware of your surroundings and avoid keeping your purse or wallet in your back pocket.
Natural Disasters Risk – Low
The city of Scottsdale has a shallow risk of natural disasters. History shows that it has never experienced an earthquake and the last tornado took place some 30 years ago. As the city is located in a desert, there is little precipitation making the weather extremely unlikely. So, you should not fear natural disasters or consider them a dangerous factor for Scottsdale.
Mugging Risk – Medium
The city has a medium mugging risk. Though they are not common, they can occur. The most common type of mugging is to place the victim at gunpoint and mug them. If you encounter such a situation, the safest way is to comply with the mugger and slowly seek help from local law enforcement.
Terrorism Risk – Medium
The city has a medium terrorism risk, both domestic and international. The Department of Homeland Security published an updated National Terrorism Advisory System Bulletin referring to an increased risk of terrorism, and the advisory will remain in effect through 2022. So, keep yourself updated on the city's news and be aware of your nearby areas.
Scams Risk – Low
Though the city has a low scam risk, scammers target local residents. The most common type includes making calls pretending to be police or government officials and asking for money or purchasing gift cards. Therefore, cross-check all information before making any purchase.
Women Travelers Risk – Low
Women travelers have a low risk in Scottsdale as the crime or violence against women tourists is less. However, you better follow the basic safety measures, be aware of your surroundings, don't travel out alone in abandoned areas at night, and always inform someone about your trip and plans.
Tap Water Risk – Low
The city provides safe and clean tap water free of contamination, meeting all EPA standards. And it is healthy to drink. Therefore, you have a low tap water risk.
These warnings and dangers would allow you to learn more about the city regarding various major or minor risks to help you better understand whether is Scottsdale AZ safe.
Safest places to visit in Scottsdale, Arizona
The McDowell Sonoran Preserve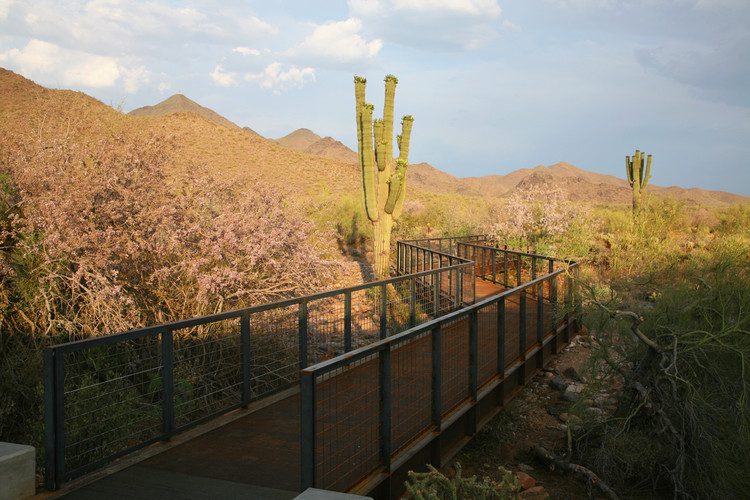 It is huge, permanently protected, and often considered a sustainable desert habitat. The place offers amazing hikes at various degrees of competency for visitors.
For example, you can see the Gateway Loop, which is very rocky. You need to wear your hiking boots and bring poles. Then you have Brown's Ranch, which is a lot easier. You have a chance to enjoy the desert scenery deeply. The place has a trail for anyone who wants to enjoy desert nature at its finest.
McCormick-Stillman Railroad Park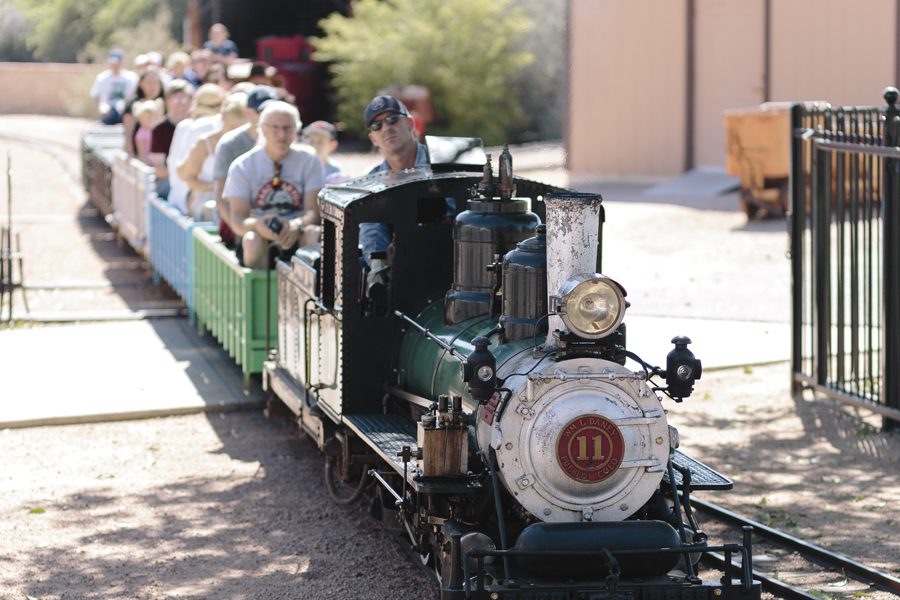 This is an ideal place if you are traveling with your family. As the name suggests, McCormick-Stillman Railroad Park provides mini-train rides. It is a delightful park with model railroading. Kids of every age will like the big 15-inch gauge railroad, Magma Arizona Railroad locomotive, a railroad museum, etc.
The park has hundreds of square feet of meticulously built dioramas with every gauge of model train running around, together with interesting buttons that allow you to switch on various equipment, sound, and spare parts. You will also see a gift shop, a carousel, etc.
Butterfly Wonderland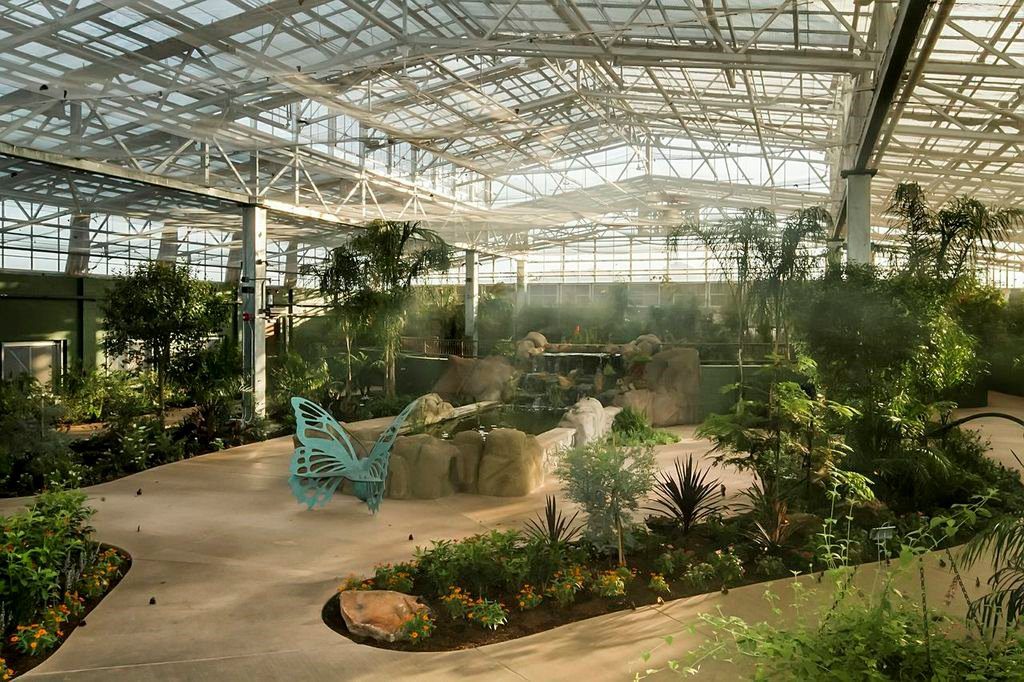 Visit Butterfly Wonderland if you want a casual family place to have fun. The state-of-the-art facility is home to an impressive glass atrium that offers an excellent tropical rainforest habitat for thousands of butterflies worldwide flying around freely.
Butterfly Wonderland also offers an educational "Flight of the Butterflies" 3D movie to see. You will also find a cafe serving tasty refreshments and a gift shop. And don't forget to bring a zoom camera!
Old Town Scottsdale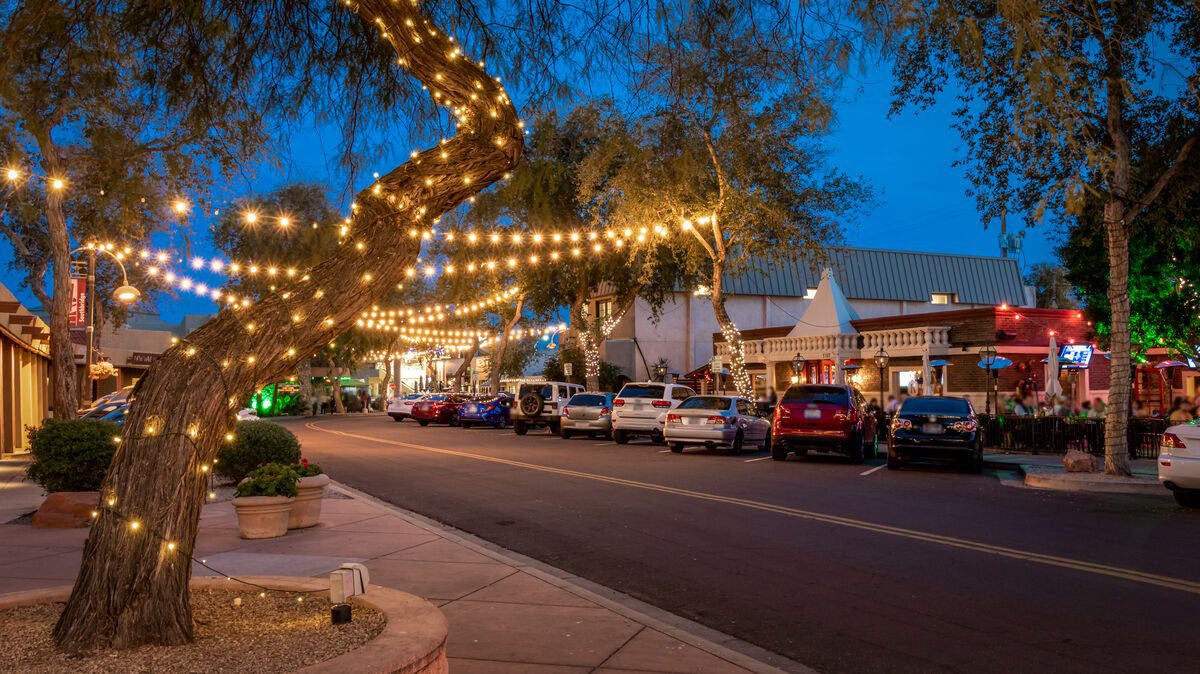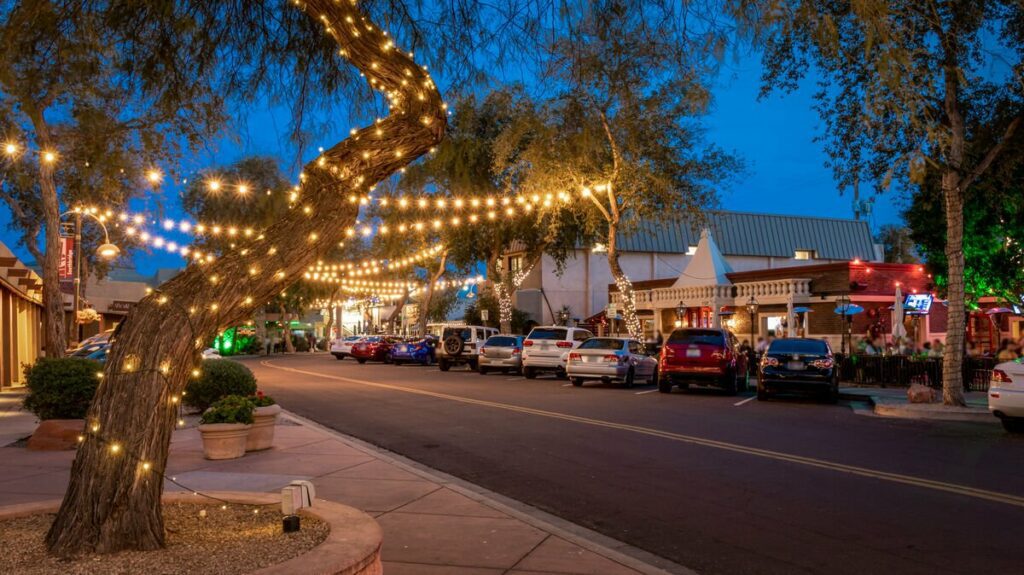 If you wish to know the real Scottsdale, take a walk through the historic Old Town to get a real taste of the city. Old Town Scottsdale is located downtown and features many award-winning restaurants, jewelry shops, fine art galleries, souvenir outlets, and unusual stores.
There are also some nice cafes around to enjoy. Old Town Scottsdale is rightly described as the heart of Scottsdale due to its remarkable rural charm.
Scottsdale's Museum of the West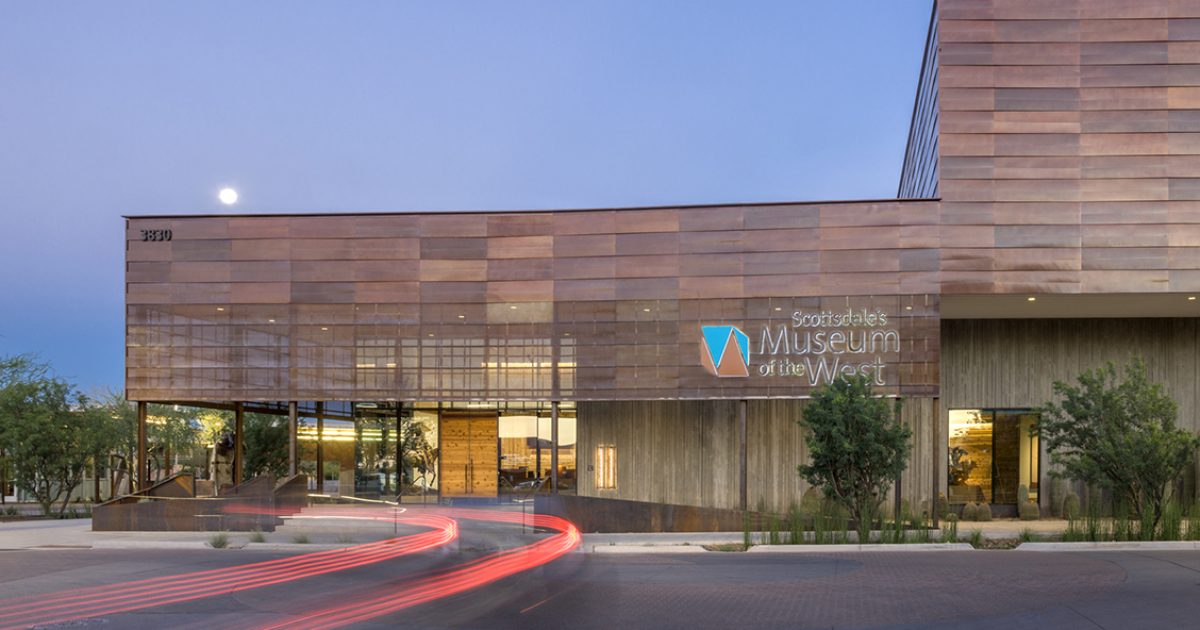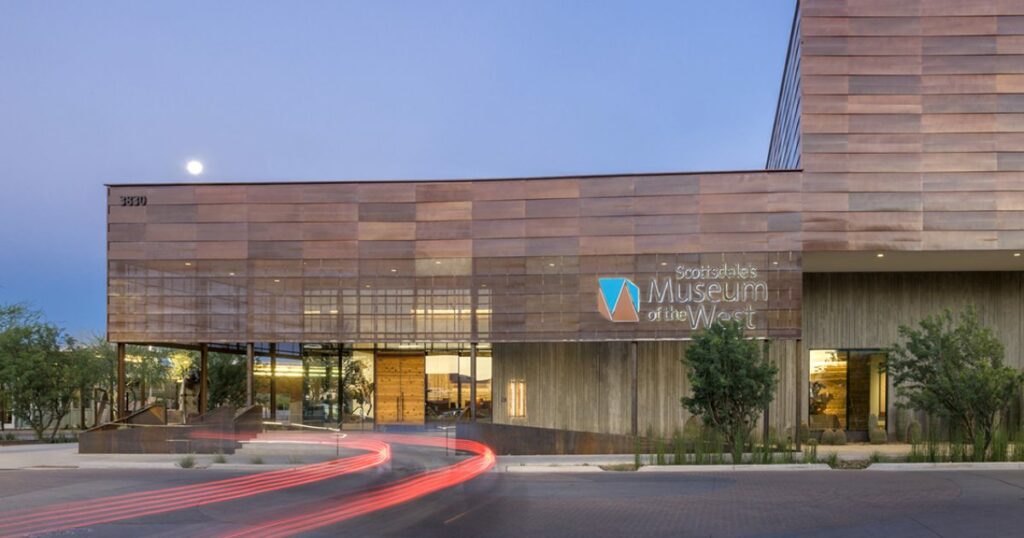 Scottsdale's Museum of the west is a beautiful museum typically covering 35000 sq. ft. in Scottsdale Old Town and covers information about all 19 western states, from Texas to the Dakotas, including Hawaii and Alaska.
It also features fascinating facts, paintings, and artifacts with regular exhibitions, gallery tours, and training that bring to exciting life its Western heritage. You will find the Museum's staff helpful in answering your questions, and there is also a gift shop selling high-quality commodities.
Scottsdale Center for the Performing Arts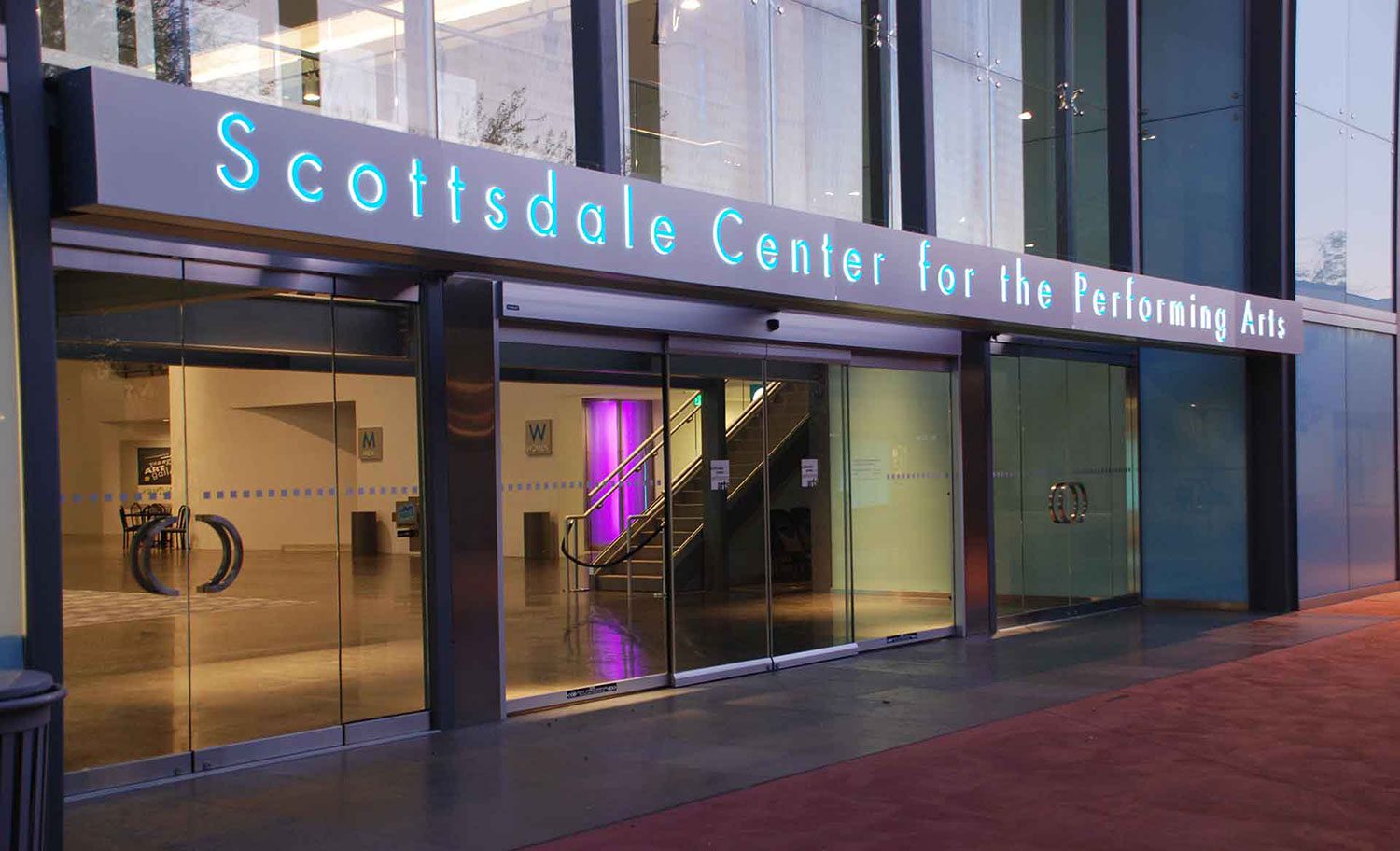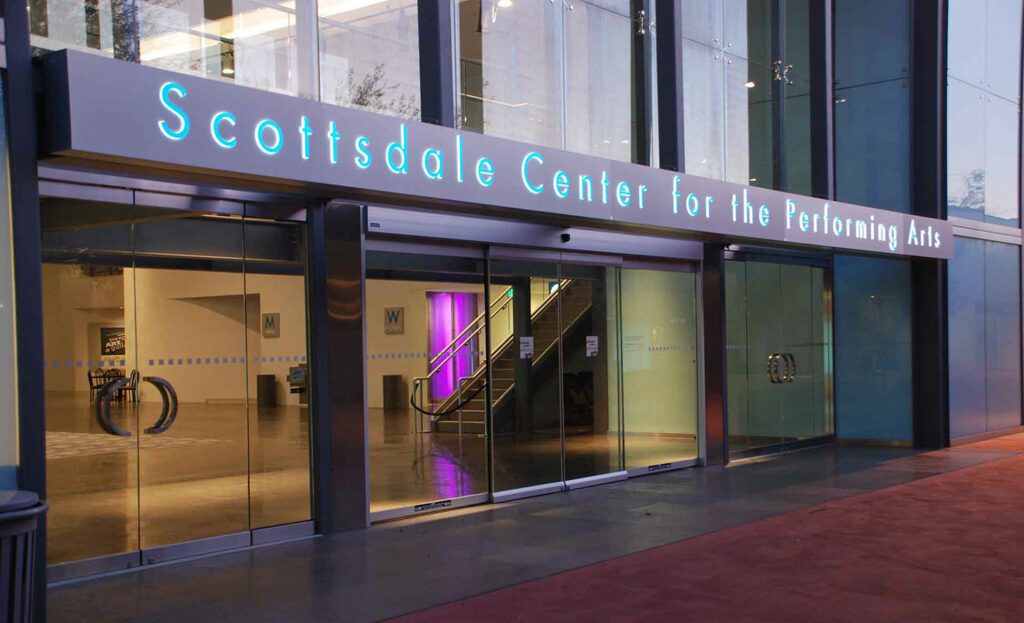 As the name suggests, this center is home to more than 1,000 performances, indoor and outdoor performances, along with festivals and learning programs. The educational and outreach programs involve above 20,000 adults and children each year.
This is perhaps why the Scottsdale Center for the Performing Arts is recognized as one of the best Western United States performing arts halls. You will also find an interesting gift shop selling unusual items on-site and many restaurants offering fresco dining.
Southwest Wildlife Conservation Center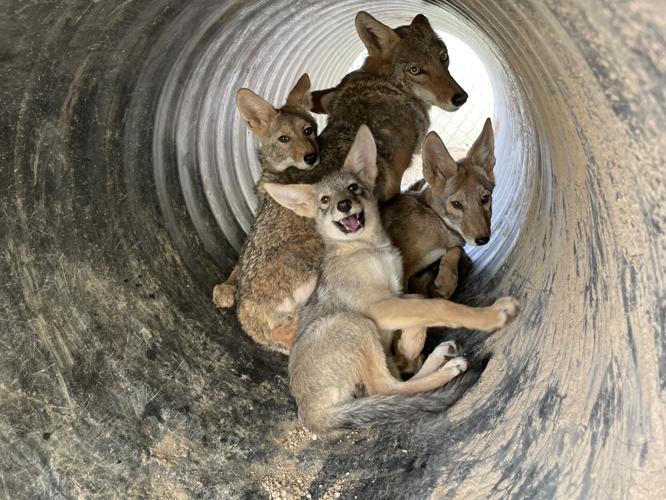 If you want your kids to learn about wild animal rescue, SWCC is a great place for you. It is neither an animal park nor a zoo but a conservation center or sanctuary dedicated to rescuing wild animals that are abandoned, injured or orphaned.
Here, the animals are rehabilitated and then released into the wild. Your kids will definitely love the place and will be amazed by the knowledge about wild animals.
These are the safest places in the city.
Places to avoid in Scottsdale, Arizona
It would be best if you have an idea of where not to visit to be safer. This includes some dangerous places with high risk and crime rates.
However, Scottsdale AZ is quite safe except for the south Scottsdale region. The area has violent crime at the rate of 321 crimes per 100k people. This is 80% more crime than Scottsdale city itself.
But if we see overall, Scottsdale is a moderately safe area with a low level of crime. These places do not threaten much of the tourism in the city.
Safety tips for traveling in Scottsdale, Arizona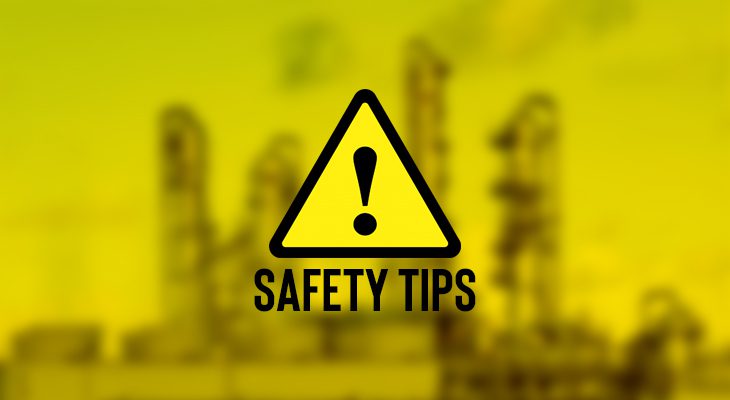 Stay in a safe place – Scottsdale offers plenty of safe accommodations, from five-star resorts to quaint boutique hotels to unique apartment rentals. Before moving for your trip, search for verified good accommodations with positive reviews. Always use a reputable company to make your bookings.
Pack accordingly – The city's temperature can be extremely hot, going up to 105 degrees. So, if you are traveling in summer, pack light-colored breathable clothing. Don't forget to pack your hat and sunscreen. Please carry some warmer pairs if you are visiting Scottsdale in cooler months.
Carry water – While visiting the desert city, you must carry water wherever you travel. The air is dry, and you can easily become dehydrated, particularly in the summer. So, ensure to bring a bottle of water with you.
Avoid the midday heat – It is best to schedule athletic excursions like hiking, golfing, or kayaking early in the morning if possible, especially if you are there in the summer. This way, you can avoid midday sun heat and be safe from sunstroke or dehydration.
Avoid wandering alone at night – It is always wise to avoid moving alone at night to prevent yourself from falling into any danger. If you still need to go, inform at least one person about where you are moving.
Download the Valley Metro bus app – You can download the Valley Metro Bus app, which allows you to explore transit routes and the arrival and departure schedules of the buses with their locations.
Use common sense – It is always recommended to stay alert while you are traveling. No matter how safe the place is, you should always be aware of your surroundings. Pay attention in crowded areas and be alert to suspicious individuals and activities.
How safe is Scottsdale to travel alone?
Scottsdale is safe to travel alone. Follow safety measures, and you are all ready to explore the city alone.
Is Scottsdale AZ safe for solo females?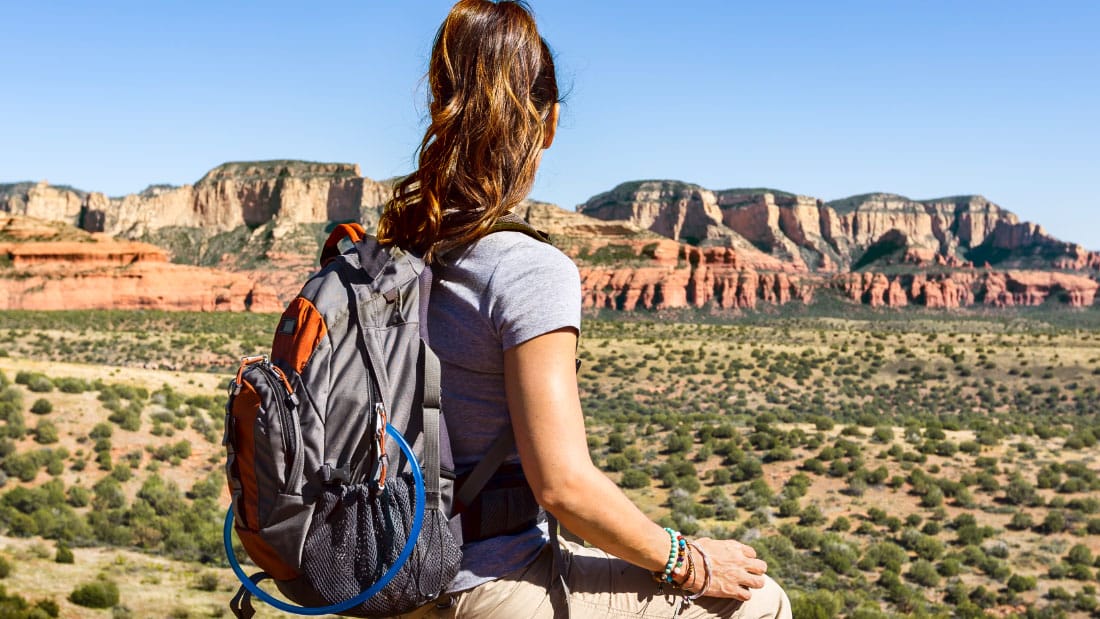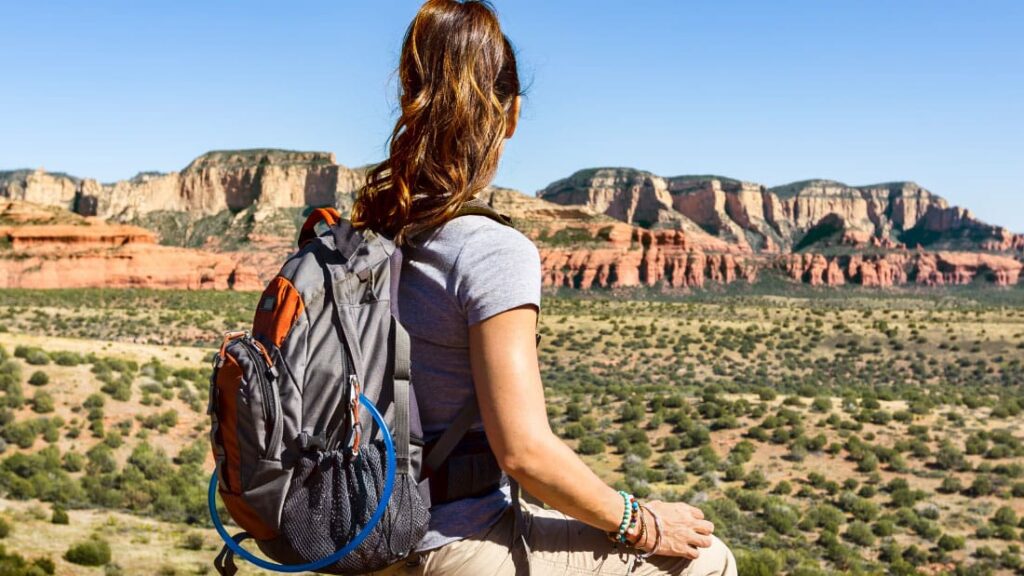 Yes, Scottsdale is safe for solo female travelers. The city does not have a high crime risk against women. With proper precautions especially listed for the city, women are safe in Scottsdale.
Read safety guide for other cities of Arizona –
How safe is Scottsdale for Travel?
With an extremely low crime rate, Scottsdale ranked the 11th safest city in Arizona. Therefore, overall, the city is safe to travel to.  If we talk about other factors, the city has a low risk for most of the major factors like natural disasters, scams, transportation, etc. Since it is located in the desert, the city's heat poses more danger than crime.
Temperatures increase extremely high in the summer months, making it very important to avoid spending too much time in direct midday sunlight, stay hydrated, and stay indoors frequently to cool off.
If you are sensitive to the heat, you can choose to travel to the city in cooler months. Apart from these issues, Scottsdale is safe and a wonderful place to visit.
Hopefully, our travel guide has helped you understand is Scottsdale AZ safe for your next trip. If you have any questions, feel free to shoot them in the comment section below. Our team will try to respond ASAP.

Subscribe to Email Updates :