Watch Trump Latrobe, Pennsylvania Rally Live Stream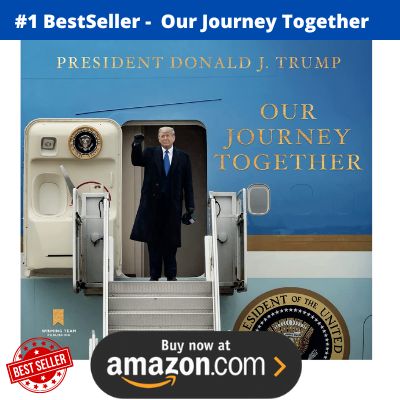 Watch Trump Latrobe, Pennsylvania Rally Live Stream – Former President Donald Trump announced Wednesday that he would hold four rallies in the five days before Election Day to help the candidates he supports in a midterm election. Many believe this will give Republicans control of both houses of Congress and several pivotal governorships.
According to Trump's Save America PAC, the president will visit Latrobe, Pennsylvania, on November 5 to campaign for Republican candidates like Doug Mastriano for governor and Mehmet Oz for Senate.
We will be streaming the rally live on November 5 for those who cannot attend but would like to watch it from the comfort of their homes. Meanwhile, join our Telegram channel and email newsletter for future updates and information.

How to book tickets for Trump Latrobe Rally
Tickets for Donald Trump's November 5 rally in Latrobe, Pennsylvania, can be booked from the official website of Donald Trump. Each registered number can purchase a maximum of two tickets, with seating assigned on a first-come, first-served basis.
Steps to book tickets for Trump Latrobe, Pennsylvania Rally –
To book tickets for Trump Latrobe, Pennsylvania Rally, follow these simple steps –
To register tickets, visit Trump's official website.
Select events from the menu, and click on Rally in Latrobe, PA, to access the registration form.
Click on the register after entering your name, phone number, email address, state, and zip code.
After you have signed up for the event, you will receive a confirmation SMS to the phone number you provided.
Trump Latrobe, Pennsylvania Rally Schedule, and Timeline
On Saturday, November 5, President Trump will travel to Pennsylvania before the midterm elections to campaign for Republican gubernatorial candidate Doug Mastriano and Senate candidate Dr. Mehmet Oz.
Trump's Save America PAC announced that the event would occur at the Arnold Palmer Regional Airport in Latrobe, Pennsylvania.
Doors open at 2:00 p.m. ET, with registration beginning at 8:00 a.m. ET. Respected speakers will begin speaking at 4:00, and President Trump will address the crowd at 7:00.
Agenda of Trump Latrobe Rally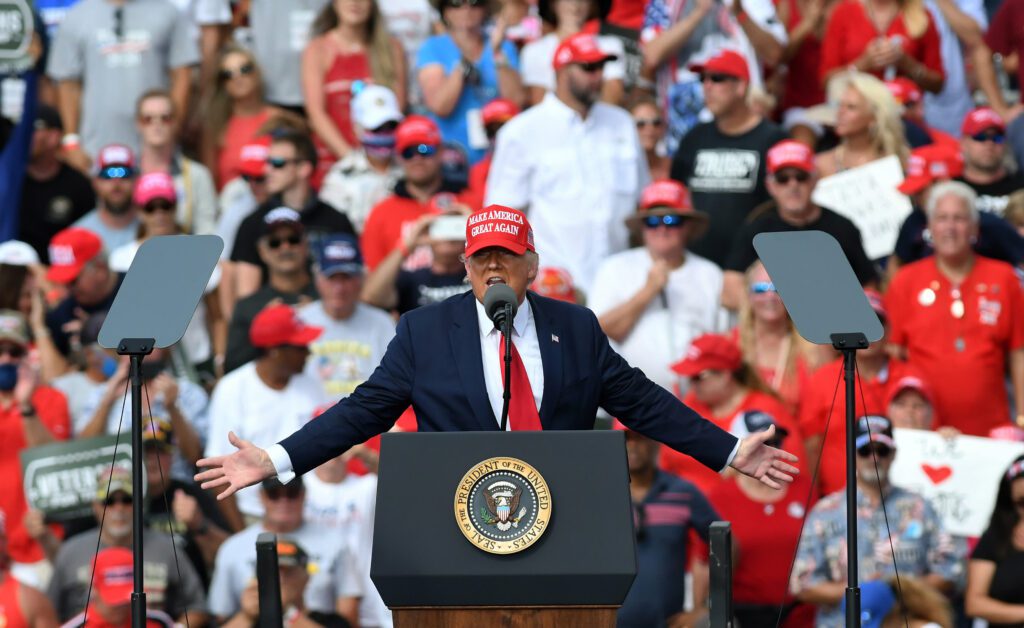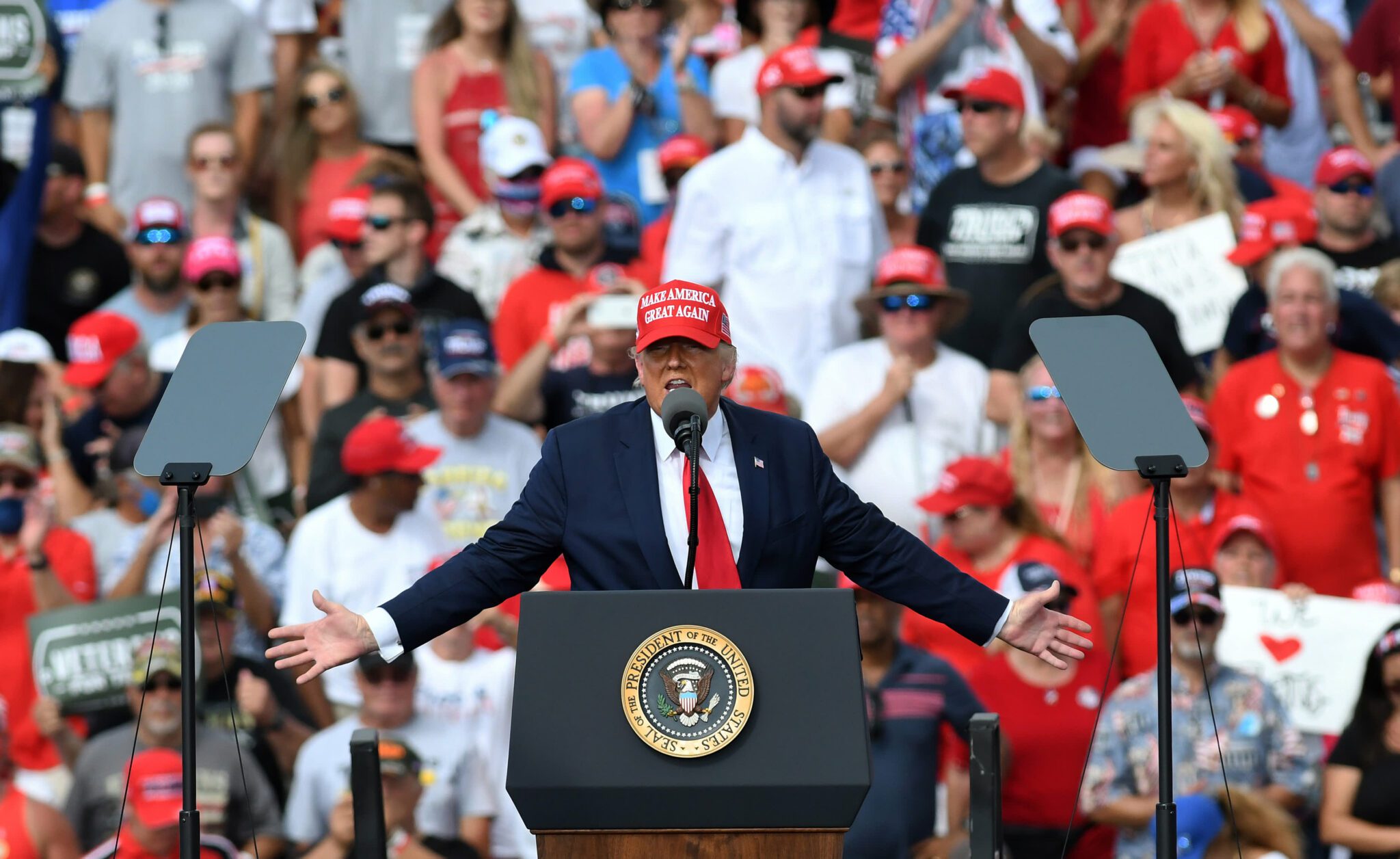 The main agenda for this rally is to back governor candidate Doug Mastriano and Senate hopeful Dr. Mehmet Oz.
Oz faces off against Lt. Governor John Fetterman in the race for the Senate seat left vacant by Sen. Pat Toomey's decision not to run for reelection, and Senator Joe Mastriano of Franklin County is running for governor seat against Attorney General Josh Shapiro to succeed the outgoing governor Tom Wolf.
The visit is being billed as part of Trump's "America First Movement," which the statement claims offers the Keystone State an alternative vision for America: safe streets, affordable gas, low inflation, and a thriving American economy.
The announcement was made the day after the televised debate between Oz and his Democratic opponent, Lt. Gov. John Fetterman, which highlighted Fetterman's ongoing struggles with the effects of a stroke he suffered earlier this year.
Several recent polls have shown that Fetterman and Oz's support is close to the margin of error as the Republican National Committee and the Democratic National Committee continue to pump money and manpower into the contest, and Trump's choice to visit the Keystone State is another evidence of this.
Both Doug Mastriano and Mehmet Oz received Trump's endorsement and triumphed in crowded Republican primaries this spring, and a large turnout of Trump's base voters will be crucial to their success in the general election this fall as well.
In recent years, Trump has repeatedly brought up his disappointment in the results of the 2020 election, which he has blamed on electoral fraud, and hinted at a possible reelection bid. He has been very critical of the top Democratic candidates on the ballot, including Josh Shapiro (who he called "a real lightweight") and John Fetterman (who he called "a furious madman").
Trump has also hinted at his bid for reelection in previous rallies, and perhaps the next Saturday, he will do it again.
Besides Trump, President Biden has made three trips to the state to campaign, and on November 5, he will return with former President Obama.
Speakers for Trump Latrobe, Pennsylvania Rally
On November 5, former president Donald trump would share the stage with Mehmet oz and Doug Mastriano.
The celebrity heart surgeon, Oz, is running against Democrat John Fetterman for a Senate seat, and the race is widely considered to be one of the most competitive in the whole midterms.
Even though Mastriano is a candidate for governor, he needs a boost to his campaign because he is consistently lagging Democrat Josh Shapiro in the polls.
Mehmet Oz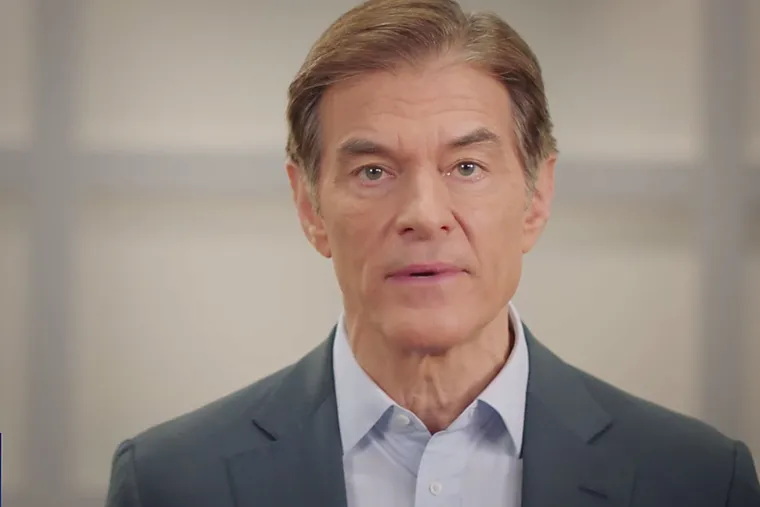 Mehmet Oz is a Turkish American surgeon, educator, author, and TV personality best known for co-authoring the YOU series of health books and hosting The Dr. Oz Show.
In 2021, Oz declared his Republican candidacy for a Senate seat in Pennsylvania, and his campaign launch speech was a scathing indictment of the government's response to the COVID-19 outbreak, during which he pledged to help repair the problems and to help people heal.
In 2022, his most coveted endorsement came when former president Donald Trump publicly supported him. After achieving a victory in the Republican primary, Oz will face Pennsylvania's lieutenant governor, John Fetterman, the Democratic candidate for the senate seat.
Doug Mastriano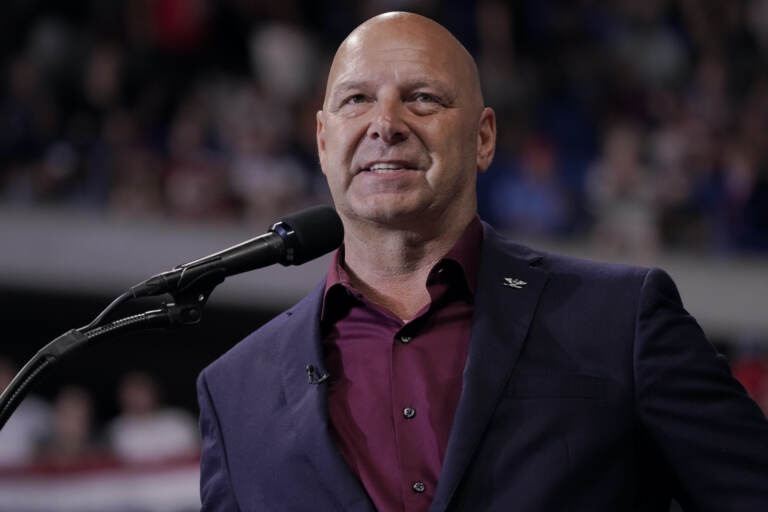 Doug Mastriano is the current republican candidate for the governor seat of Pennsylvania. Doug is a military man, and after 30 years of service, he retired as a Colonel from the United States Army in November 2017.
Trump's support to OZ and Mastriano
Trump's endorsement record in the state this year is 8-0, according to the statement released on Wednesday. However, all of those endorsements were given in the Republican primary, and Trump has yet to prove he can correctly predict the winners of the autumn elections.
However, his work for Mastriano and Oz this year stands out. His vote for Oz in the primary gave credibility to a candidate whose conservatism and Pennsylvania origins were questioned by many Republicans.
A few weeks after holding a rally for both candidates in Wilkes-Barre, Trump participated in a Tele-town hall to drum up support for Mastriano in late September.
Mastriano has been a staunch fan of Trump for a long time, and he just filed a lawsuit against the Congressional committee investigating the January 6 rebellion by Trump supporters, in which he participated.
Shortly after his primary victory, Oz downplayed Trump's name in campaign appearances and online branding. However, he did confirm during a Tuesday night debate that he would back Trump's widely known plans to run for president in 2024.

Subscribe to Email Updates :