Acting Secretary of the State of Pennsylvania Leigh M. Chapman announced on Wednesday that the mandatory statewide recount confirmed Mehmet Oz as the Republican U.S. Senate candidate. Chapman ordered the recount on May 26 after unofficial results showed Oz and Dave McCormick had vote totals within the 0.5 percent margin that, under state law, automatically triggers a recount.
Mehmet Oz's win confirmed in the recount
The results of the recount are as follows:
Mehmet Oz – 419,999 (31.1%)
David McCormick – 419,048 (31.0%)
Kathy Barnette – 331,864 (24.6%)
Carla Sands – 73,316 (5.4%)
Jeffrey Bartos – 66,619 (4.9%)
Sean Gale – 20,251 (1.5%)
George Bochetto – 14,480 (1.1%)
Unofficial results from the May 17 primary showed Oz leading McCormick by 902 votes—or 0.07 percentage points—two weeks ago. It was below Pennsylvania's 0.5-point threshold for a mandatory recount. Following a recount of over 1.3 million ballots from all 67 counties in Pennsylvania, Oz and McCormick each gained hundreds of votes. They also maintained significant leads over Kathy Barnette and several other candidates.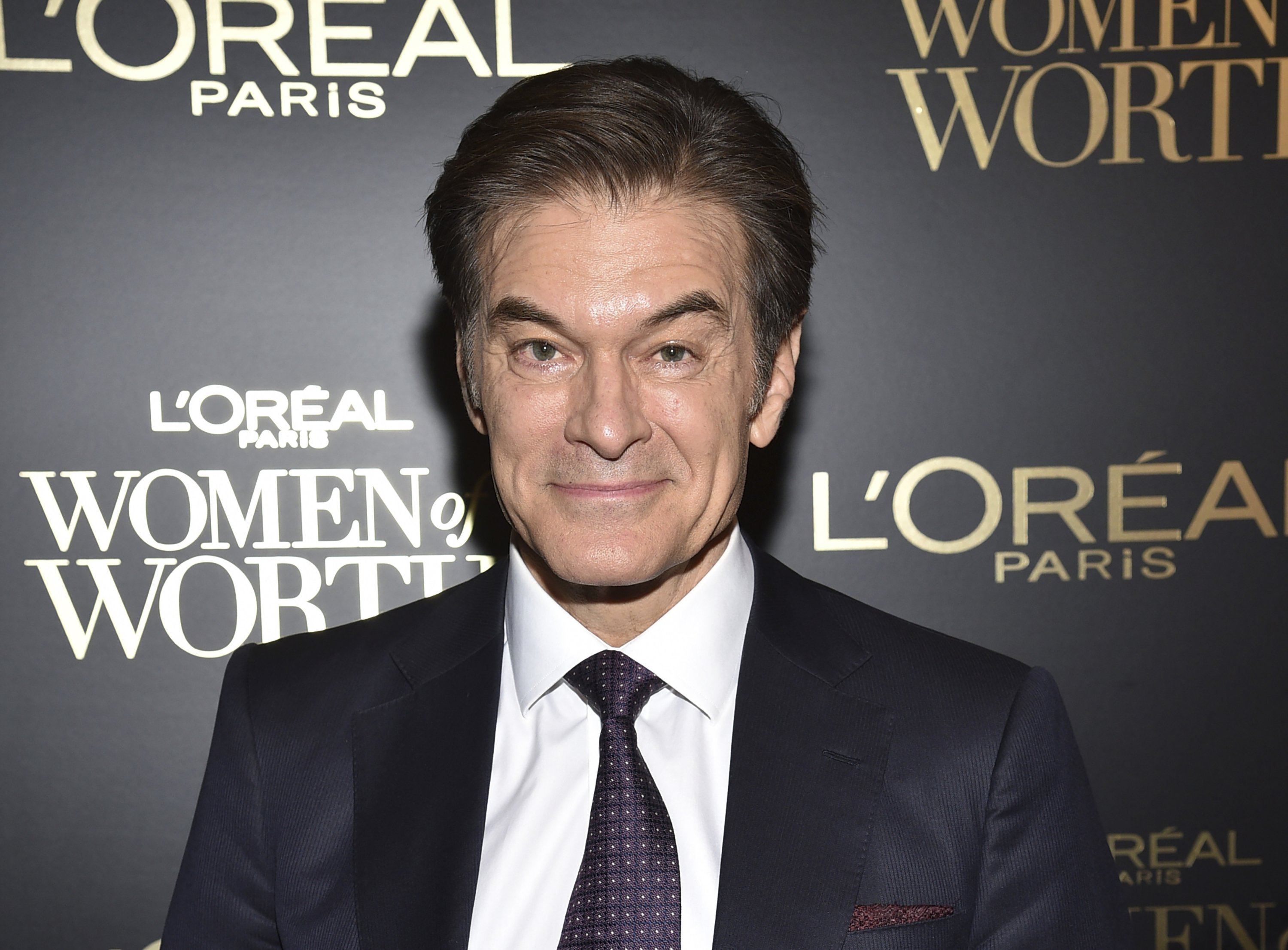 The recount results include the tallies of all eligible in-person ballots, mail-in and absentee ballots, provisional ballots, military and overseas ballots, and provisional ballots. The totals do not include undelivered or incorrectly dated ballots, which counties reported to the department separately.
In the midterm elections in November, Oz will face Democratic Lt. Gov. John Fetterman in a race that could help determine Senate control. Democrats see it as their best chance to pick up a seat in the race to replace retiring Republican Sen. Pat Toomey, who is retiring after two terms.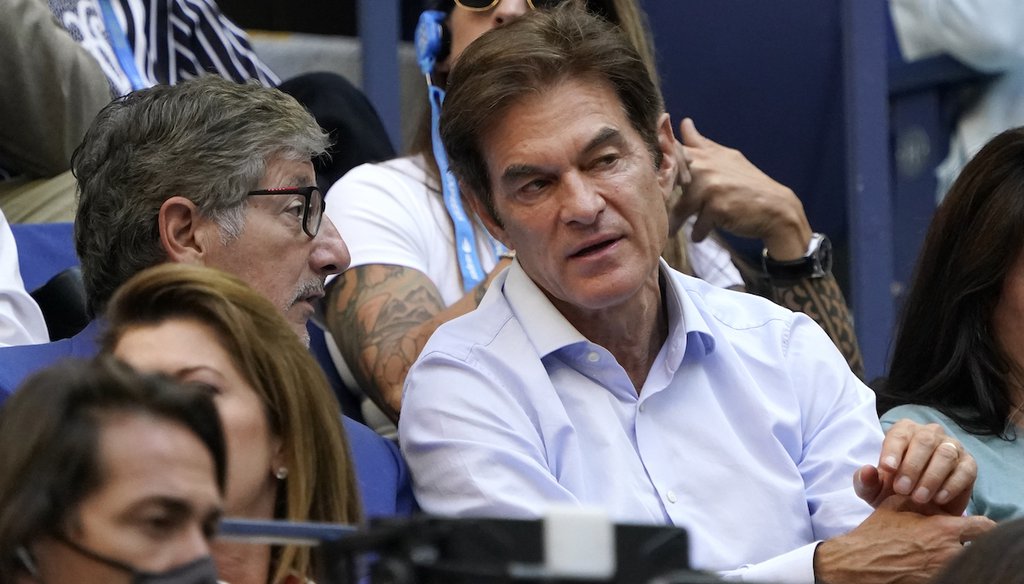 Mehmet Oz's take on the recount
In a statement released after the recount, Mehmet Oz said it's time now to focus on the midterm elections in November. "With the statewide recount officially concluded, it's time to focus on how high the stakes are in November," Oz said.
The celebrity heart surgeon turned politician was endorsed by former President Donald Trump over a month before the primaries, citing his decision was "all about winning" the elections. The erstwhile president has also had a long personal history with Oz, who is best known for his time as a daytime T.V. show host titled 'The Dr. Oz Show.'

Melania Trump, the former president's wife, said she was a big fan of the show. Trump held a rally for Oz in the final days of the campaign and viciously attacked Oz's closest rivals. It also included McCormick and conservative activist Kathy Barnette, who finished third.
Before inviting Oz on stage at the rally, Trump described him as a "great gentleman" with "the best chances of winning."
"You know, we endorse a lot of people a little bit out of the box, you know, they said well, does he endorse front runners? No. J.D. was not leading – they put an unbelievable, an unbelievable amount of negative crap just like they're doing with Oz, the same thing. They're spending millions and millions and millions of dollars. And they're trying to hurt him so badly. I just think he's gonna win." -Trump said. "He's a great gentleman. I've known him so long," Trump said of Oz, adding that the celebrity surgeon has "by far the best chance to win."
If elected, Oz, who has dual citizenship in Turkey, would be the country's first Muslim senator. During the recount, he has remained relatively quiet and off the campaign trail.
Fetterman may stay off the campaign trail till July as he recovers from a stroke
On his way to a campaign event on May 13, Pennsylvania Democratic Senate candidate John Fetterman checked himself into a hospital in Lancaster, Pennsylvania. He was discovered to have had a stroke, which was treated by doctors, and he was released on May 22 after a nine-day stay. According to Fetterman's cardiologist, the candidate has both atrial fibrillation and cardiomyopathy.
Fetterman said in a recent statement that doctors have advised him to "to rest, eat healthy, exercise, and focus on my recovery." He also asserted that because of this, it will "take some more time to get back on the campaign trail like I was in the lead-up to the primary."
"I think he deserves a month's break to come back as strong as ever," said John's wife, Giselle Fetterman, in an interview with CNN. "This is going to be a tough race and a really important race. I want him to be fully ready for it."
When asked if Fetterman would return to the campaign trail by July, she replied, "Maybe. I think so. That's my hope."
"I think we've been incredibly transparent. I just want folks to remember we are real people. This is a real family with kids who watch the news, who follow everything, and the second we get new information, we put it out," she said. "That's why we shared the last statement from the doctor. As soon as we (had) it available, it was out. I think it's important to share. Not only because I think transparency is important, but because I hope it inspires other people to take action on their own health." -Giselle said.
She characterized the stroke as a "wake-up call" after observing her husband's lips quiver abnormally. She was driving to a campaign event in the days leading up to the primary election. "It was. I hate that he had to learn it the hard way," she said. "I'm grateful that he's alive and will make a full recovery."

Subscribe to Email Updates :