Update 12 October 2022: Waiting for the android users is now over, Truth Social app was Relishead but in August 2022 the App was banned by google Playstore for downloading Further on Android devices. But Now the waiting period over the Play Store has been approved to Download on Android Devices.
Update August 6, 2022: The Truth Social App for Android has been released, and here we have shared a guide on how to join Truth Social waitlist on Android (Pre-Order).
Update August 3, 2022 – Truth Social Android app is available for pre-order. You can sign up in the Play Store to have it auto-download or be notified when it's available.
And if you want to get a notification join our Email List or our Telegram Channel.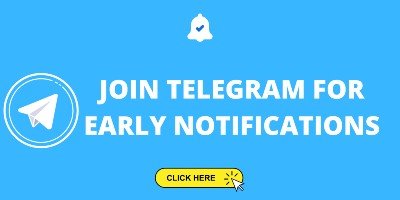 Update 4 May 2022 – Truth social's Ceo says that Truth social's web version will be live and ready to use for everyone by the end of this month ( May 2022 ). The android app is ready and it's not yet approved by the Google play store.
Previous Update 25 April 2022 – Donald Trump in his recent Save America Rally, which was held in Delaware, Ohio announced on 23 April 2022 that the Truth Social Android app is still in testing and would be announced soon. All users would be approved soon on the Truth Social Platform. They have recently migrated to Rumble Cloud Infrastructure.
Given the app's failures on the iPhone, Trump's staff is likely to try to fix some of the problems prior to when the Android version of Truth Social will be made available to the broader public.
When will Truth Social android be available?
The official launch of the Truth Social Android app is not confirmed yet. In a recent interview the CEO of Truth social said that the app is ready but it's yet to be reviewed and published by the Google play store, according to Trump's team and the Google Playstore. A number of Twitter followers have questioned when will Android version of Truth Social be available. The iPhone app for Truth Social is now accessible on App Store. The Android version of Trump's Truth Social will be launched at the end of March, but not the iOS version, which was supposed to be released on President's Day.
We will update you as soon as truth social launches for android users. You can follow us on our telegram channel for latest updates : World-Wire Telegram
Trump was banned from Twitter, Facebook, and YouTube in the run-up to the 2020 presidential election for inciting violence and promoting falsehoods. The former president's suspension has been extended indefinitely, and Twitter has deactivated another account he attempted to create.
Trump was barred from using Facebook for two years and YouTube for an undetermined amount of time. After being banned from most major social media networks in the United States, former President Donald Trump announced the establishment of his own social media platform, Truth Social, in October 2021.
President Trump Responding To Lindsey Graham
President Trump Responding To Lindsey Graham Calling Pardoning Jan 6 Political Prisoners "Inappropriate" (Footage from Truth Social). Over the weekend, Donald Trump's Twitter clone—and the ex-Congressman he hired to run it—had a spectacular crash out of the gate.
Many people feel Truth Social is a rip-off of Twitter because it is modelled after the popular social networking site. Despite Trump's and his team's claims that the app is "politically prejudice-free" on the app store, it is being described to as an alt-right platform, similar to Parler or Gab, due to its creator and founding ideals. A 150,000-strong line has formed to sign up for a Truth Social account following the app's rocky launch.
For encouraging violence and disseminating false information, the alt-right forerunners of Truth Social, notably Parler, have been removed from the app market.
It's unknown how long Truth Social will remain available to the general public, given the failure of its predecessors. Truth Social appears to be in for a smooth ride, based on its App Store ranking of #1 after only 12 hours of debut.
Also read;
Truth Social Username – How to claim your Username on Truth Social 2022

Subscribe to Email Updates :