You have stumbled upon the right article if you want to get $10 Internet as a Food Stamps beneficiary. Food Stamps, or SNAP, is a federal government initiative to provide low-income people with food purchasing capacity.
However, As a Food Stamp beneficiary, you can qualify for the Affordable Connectivity Program ACP. ACP is a government assistance program that provides free Internet services to low-income people.
In the next section, let's discuss how to apply for the program and receive its benefits.
So, without any further ado, let's get started –
Steps To Get $10 Internet With Food Stamps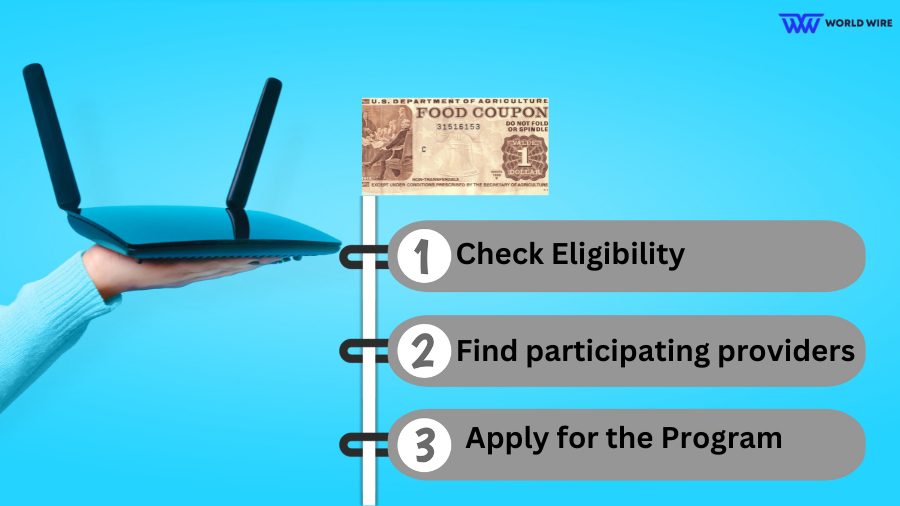 Connecting to the internet has become crucial in today's culture. Although with low financial resources, the high cost of Internet access can be a significant barrier for many people. Below we have mentioned all the steps through which you can get $10 internet with Food Stamps.
Check Eligibility
Being a Food Stamps or Supplemental Nutrition Assistance Program (SNAP) beneficiary usually makes you eligible for the ACP program and its benefits, such as free phone and Wireless services.
In addition, some providers extend coverage to people in other low-income assistance programs. Check your eligibility with your local ISP.
Find participating providers
Once you've confirmed your eligibility, the next step is identifying Internet Service Providers (ISPs) participating in the Affordable Connectivity program.
Some notable ISPs offering ACP Internet plans include Comcast, AT&T, Spectrum, Verizon, Safelink Wireless, Cricket Wireless, and more. Visit their website or contact customer service to learn more about their offers.
Apply for the Program
Once participating ISPs are identified, you can apply for their $10 internet plan with ACP  as a Food Stamps beneficiary. Each service provider may have a different application process, but you must provide certain documents to prove your eligibility.
These documents usually include proof of participation in a qualified assistance program (such as SNAP, Medicaid, or Lifeline), identification, and address. Fill out the application form carefully. Submit it with the documents. Always make sure to follow all the instructions of your internet service provider. Also, provide sufficient documents to avoid delay.
Complete the Verification Process
After submitting your application, the ISP will review it and may require additional documents or information to verify. The verification process helps the ISP confirm your eligibility. After approval of your application, the service provider will send you a confirmation mail.
Choose your Internet Package
After approval, you must choose the internet package that suits your needs. The $10 internet plans offer decent internet speeds for basic web browsing, email, and streaming. However, checking the plan's details, including any restrictions or surcharges, is essential.
Configure the Internet Service
After you've chosen a plan, it's time to connect your home to the Internet. Your Internet service provider will assist you through the setup process, which could involve having a technician visit your home to install the necessary equipment or providing you with a self-installation kit. Follow your ISP's instructions carefully to ensure a smooth installation.
What Documents Will Be Asked To Provide?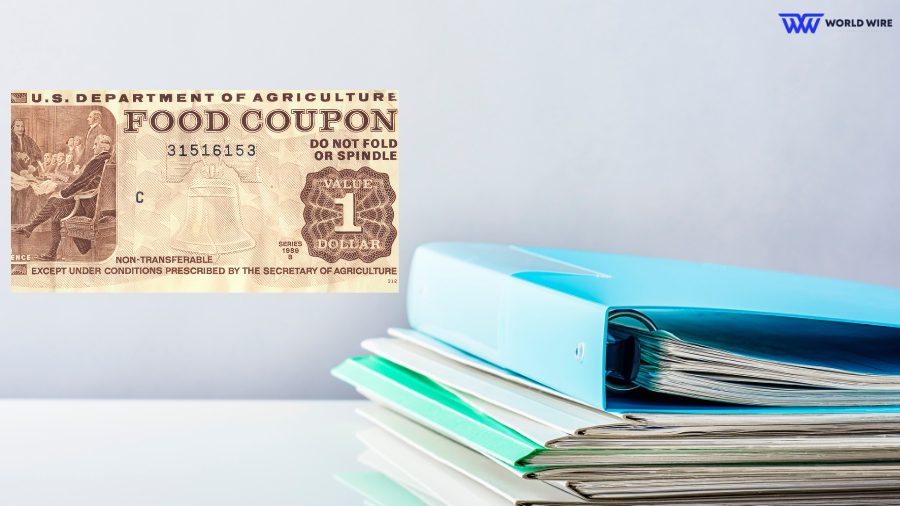 You must provide certain documents to prove your eligibility when you apply for the $10 Internet as a Food Stamps beneficiary. Specific documents may vary slightly by program and provider, but here are the typically required documents:
Proof of Enrollment
If you are applying for ACP as a Food Stamp Beneficiary, You must produce documentation proving your participation in Food Stamps or  SNAP(Supplemental Nutrition Assistance Program). This may include
Government approval letter
Statement of benefits
Benefit award letter
Benefit verification letter
Identification and Address Proof
You must provide government documents to prove your Identity and Address. These documents must contain your full name, address, D.O.B., and more. Below we have mentioned documents you can provide as proof.
 

Driving License

State ID

Passport.
Note: Some ISPs may have additional or specific document requirements. You can speed up the application process by preparing these documents and ensuring they are correct.
Will I Have To Provide Proof Of My Income?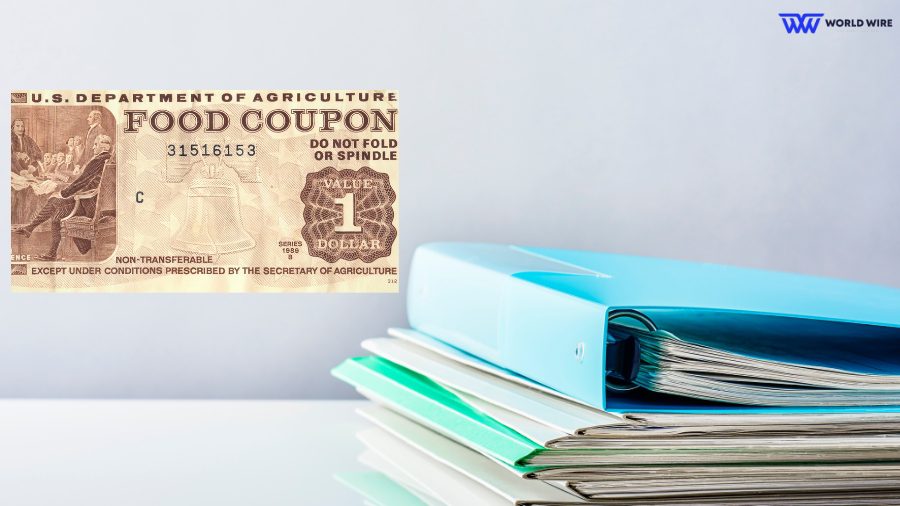 If you are applying for $10 Internet as a Food Stamps beneficiary, you don't have to provide proof of Income to qualify for the ACP program.
However, if you are not enrolled in Food Stamp or SNAP program and still want to enjoy the $10 Internet, you have to provide your proof of income, such as a Current income statement from your employer, Previous year's state, federal tax return, paycheck stub and etc to qualify for the ACP program.
FAQ
Who is eligible for the $10 online food stamp program?
Those who are Food Stamps or SNAP beneficiaries are eligible for the ACP program and can receive $10 internet. Some providers may also cover participants in other low-income assistance programs. It is essential to check with your local ISP for compatibility.
Which ISPs offer the $10 internet plan?
Several Internet providers participate in the $10 Internet program, including Comcast Internet Essentials, AT&T Access, and Spectrum Internet Assist. You should research and contact ISPs in your area to determine which providers offer this program.
How do I apply for the $10 internet program?
The application process varies by ISP. In general, you must fill out an application form and provide supporting documentation such as proof of participation in an eligible support program, identity, and proof of address. Follow the instructions given by the ISP and apply along with the required documents.
How much time does it take for approval of the application?
Application processing time can vary. The ISP usually takes a few weeks to review and approve your request. This period, however, might be influenced by variables such as the number of applications received and the fullness of the documents presented.
Can I choose my internet package?
Once your application has been approved, you can select an online bundle that meets your requirements. ISPs typically provide low-cost plans with adequate internet speeds for surfing, email, and streaming. Consider the number of devices that are connected and how you use the web when selecting a subscription.
Can I use the current device, or do I need to purchase new ones?
You can use your existing devices for the $10 internet plan. However, it is recommended to check compatibility with your ISP. They can provide instructions on connecting or offering affordable devices if needed.
Can I cancel or adjust my $10 internet plan?
Yes, you can usually cancel or change your plan. Contact your ISP's customer service for help changing your schedule or canceling your service if necessary.

Subscribe to Email Updates :