Are you looking for a way to setup your Airtalk Wireless hotspot? If yes, then you have stumbled upon the right article.
As a traveler, it was hard for me to maintain my traveling passion and a job, as we needed to have internet connectivity on our laptops or tablets, but with the Airtalk hotspot feature, you can use your smartphone as a hotspot device, and connect internet with your other devices.
Setting up a hotspot with AirTalk is a straightforward process that allows you to connect multiple devices and enjoy internet access on the go
So, without further ado, let's get started.
Does AirTalk Wireless Have Hotspot?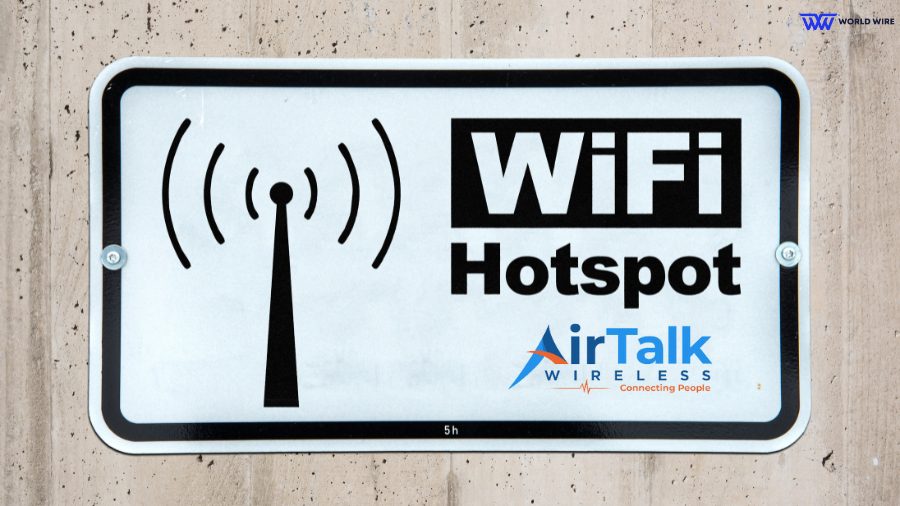 AirTalk Wireless smartphones you bought from the Airtalk website or got free government Airtalk wireless phone through ACP and Lifeline program do have hotspot capabilities, enabling you to transform your mobile device into a portable Wi-Fi hotspot.
This convenient feature allows you to share your device's internet connection with others, such as smartphones, tablets, and laptops.
Whether you're traveling, working remotely, or need internet access in a location without Wi-Fi, the AirTalk hotspot empowers you to stay connected and productive.
However, just having hotspot capabilities is not enough; you need to have an Airtalk hotspot plan that provides you with data to share through the hotspot.
If you already have an active plan with AirTalk Wireless, you can check your allocated hotspot data by login into your account by visiting "https://airtalkwireless.com/account," or you can contact Airtalk customer support at +1 (855) 924-7825
AirTalk does have a dedicated page related to hotspot plans: "https://airtalkwireless.com/hotspot." However, the plans are not yet revealed by the company.
Also, read "How to apply for Airtalk Wireless free tablet from government."
How to Setup AirTalk Wireless Hotspot – Steps
Setting up an AirTalk Wireless hotspot is a simple process that can be done in just a few easy steps:
Have a Hotspot Enabled Data Plan
If you already have an active plan with Airtalk, ensure it has hotspot capabilities; otherwise, you must recharge your device with a hotspot data plan.
If you are a low-income Airtalk customer, you can read our guide on "Qualify for Airtalk Wireless" to receive free internet from the company
Access your Device Settings
To access your device settings, follow these steps.
Unlock your mobile device
Access the settings menu
Look for the "Hotspot" or "Tethering" option
Android will be " Mobile Hotspot and Tethering."
iPhone, it will be "Personal Hotspot or Settings."
Enable Hotspot
Once you find the hotspot option, tap it to enable the feature. You may be prompted to configure the hotspot settings, such as setting a hotspot name (SSID) and password for security purposes.
Connect Devices
After enabling the hotspot, other devices can now connect to it. On the device you wish to connect, navigate to the Wi-Fi settings, find your hotspot's name on the list of available networks, and enter the password you set in the previous step.
Enjoy the Internet
Congratulations! Your AirTalk hotspot is now set up, and you can enjoy internet access on your connected devices wherever you go.
AirTalk Wireless hotspot data plans
As a Lifeline and Affordable connectivity program participant, AirTalk Wireless offers the below-mentioned plans.
| | | | | | |
| --- | --- | --- | --- | --- | --- |
| Plan | Price | Data | Talk | Text | Features |
| Lifeline Plan | Free | 4.5 GB | 1,000 minutes | Unlimited | Caller ID, call waiting, 3-way calling, voicemail |
| ACP Plan | Free | 8 GB | Unlimited | Unlimited | Caller ID, call waiting, 3-way calling, voicemail |
| Lifeline & ACP Combo Plan | Free | 15 GB | Unlimited | Unlimited | Caller ID, call waiting, 3-way calling, voicemail, free smartphone |
AirTalk Wireless APN settings for Hotspot – Android and iPhone
To use Hotspot on your device, you must configure the best AirTalk Wireless 5G/4G APN setting. Below, we have mentioned the settings you can use for your Android or iPhone.
iPhone
Enter the following APN Settings under the Cellular Data Network option.
| | |
| --- | --- |
| APN | Reseller |
| Username | Not set |
| Password | Not set |
Lastly, save the AirTalk APN Settings and restart the device
Android
| | |
| --- | --- |
| Name | AirTalk |
| APN | Reseller |
| Proxy | leave blank |
| Port | leave blank |
| Username | leave blank |
| Password | leave blank |
| Server | leave blank |
| MMSC | http://mmsc.mobile.att.net |
| MMS Proxy | proxy.mobile.att.net |
| MMS Port | 80 |
| MCC | 310 |
| MNC | 410 |
| Authentication Type | Leave blank |
| APN Type | default, supl, mms, Fota |
| APN Protocol | IPv4/IPv6 |
| | IPv4/IPv6 |
| APN enable/disable | enable |
| Bearer | Unspecified |
| Mobile virtual network operator | none |
What Other Providers Have Hotspots?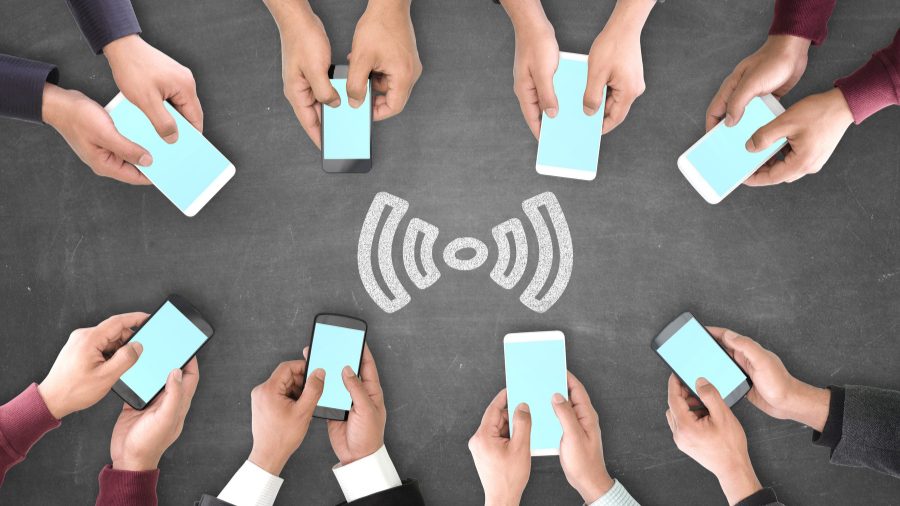 In addition to AirTalk Wireless, several other reputable providers offer hotspot capabilities, ensuring you can stay connected while on the move.
These providers have established extensive networks of hotspots, allowing their subscribers to access the internet conveniently in various locations. Below, we have mentioned some providers.
Verizon
Verizon Wireless is renowned for its widespread network across the country. With numerous strategically placed networks, Verizon subscribers can enjoy reliable and fast internet access in urban areas, rural regions, and everything in between.
Their hotspot plans start as low as $20. You can visit "https://www.verizon.com/plans/" to explore their plans.
AT&T
AT&T, another major telecommunications industry player, also boasts an extensive network. Their wide coverage provides AT&T users with the flexibility to access the internet with hotspots in numerous public places, including airports, cafes, hotels, and more.
Their plan starts at $35, in which you will get 3GB/mo hotspot data. You can explore your options with AT&T by visiting "https://www.att.com/plans/wireless/"
T-Mobile
T-Mobile is known for its innovative approach to mobile services and offers hotspot capabilities to its subscribers. T-Mobile's hotspot service is designed to keep users connected on the go, making it easier to access online resources, stay in touch with friends and family, or manage work-related tasks outside the home or office.
You can visit "https://www.t-mobile.com/cell-phone-plans" to learn more about their plans.
Sprint
Like Airtalk wireless, Sprint is now part of T-Mobile and provides hotspot features to ensure its users enjoy consistent connectivity. Sprint's hotspot service allows you to create a mobile Wi-Fi network using your device's data connection, enabling multiple devices to connect and access the internet simultaneously.
This is especially valuable for travelers or those who need internet access in areas with limited Wi-Fi coverage.
Visit "https://www.sprint.com/en/shop/plans/unlimited-cell-phone-plan" to learn more about their plans.
Who is the Provider of AirTalk Wireless Network?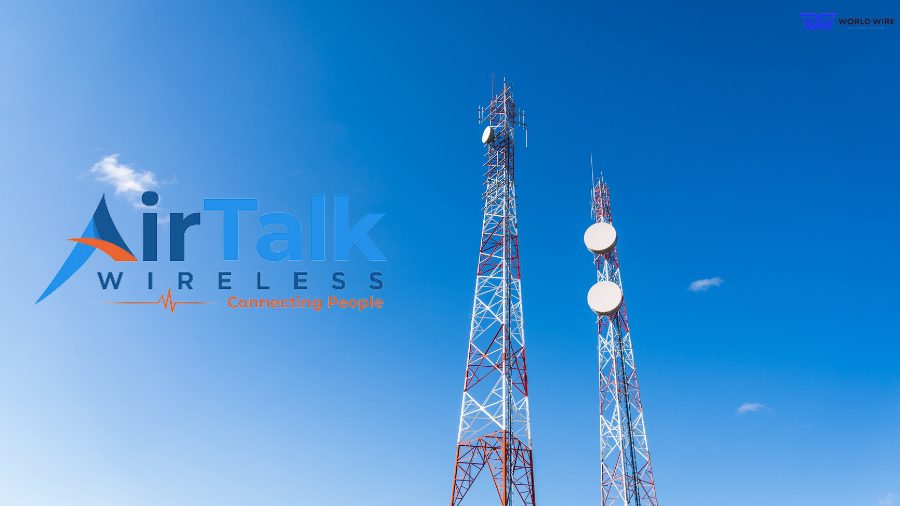 AirTalk Wireless operates as a Mobile Virtual Network Operator (MVNO), using the infrastructure provided by a prominent network carrier.
As an MVNO, AirTalk Wireless doesn't own the physical network infrastructure; instead, it forms strategic partnerships with established carriers of AT&T and T-Mobile to deliver its services to customers.
By leveraging the existing network infrastructure of its carrier partner, AirTalk Wireless can provide its subscribers with reliable and seamless mobile services, including voice, data, hotspot, and texting capabilities.
Being an MVNO allows AirTalk Wireless to focus on offering competitive plans and excellent customer service without building and maintaining its network towers and infrastructure.
So, when you choose AirTalk Wireless as your mobile service provider, you can enjoy the benefits of a well-established carrier's network while taking advantage of AirTalk's unique plans and services tailored to your needs.
FAQs
Can I use my AirTalk hotspot data abroad?
Unfortunately, international hotspot usage is not supported by all carriers. Contact AirTalk customer support to check if your plan includes international hotspot access.
How secure is my AirTalk Wireless hotspot?
AirTalk Wireless smartphones provide a secure WPA2 encrypted connection, ensuring your data remains safe from unauthorized access.
Will using the hotspot consume my data plan?
Yes, any data used by devices connected to your hotspot will be deducted from your AirTalk data plan.
How do I check my hotspot usage and remaining data?
You can check your hotspot usage and remaining data by logging into your AirTalk account or using their official mobile app.
Can I connect multiple devices to my AirTalk Wireless hotspot?
Yes, you can connect multiple devices to your hotspot, but remember that the performance may vary depending on the number of connected devices.
What if I'm not in an AirTalk Wireless coverage area?
If AirTalk coverage is unavailable, you can explore hotspot services from other major providers.
Conclusion
In conclusion, setting up an AirTalk Wireless hotspot is a convenient way to stay connected on the go. With a few simple steps, you can create your own Wi-Fi hotspot and enjoy internet access on multiple devices.
If you're in an area without AirTalk coverage, other major providers also offer hotspot services to keep you connected wherever you are. Just remember to keep an eye on your data usage to avoid exceeding your plan's limits

Subscribe to Email Updates :