Heard about the Boost Mobile ACP program but don't know how to apply? Worry not; I've got you covered.
The U.S. government runs several assistance programs to provide low-income people access to internet facilities. Lifeline and Affordable Connectivity Program (ACP) are two such programs that assist poor households in enjoying free internet and services.
These free services are provided to eligible households by Lifeline and Affordable Connectivity Program participating wireless providers like SafeLink Wireless, QLink Wireless, StandUp Wireless, etc. Boost Mobile is also a well-known American wireless telecommunication company.
But does Boost Mobile participate in the ACP program? If it does, how can you get a Boost Mobile ACP facility?
Let's find out the answers to these questions here. This post provides details on the Boost Mobile Affordable Connectivity Program, whether Boost Mobile offers ACP benefits, and how to get Boost Mobile ACP benefits.
So, without further delay, let's begin –
What is Boost Mobile Affordable Connectivity Program (ACP)?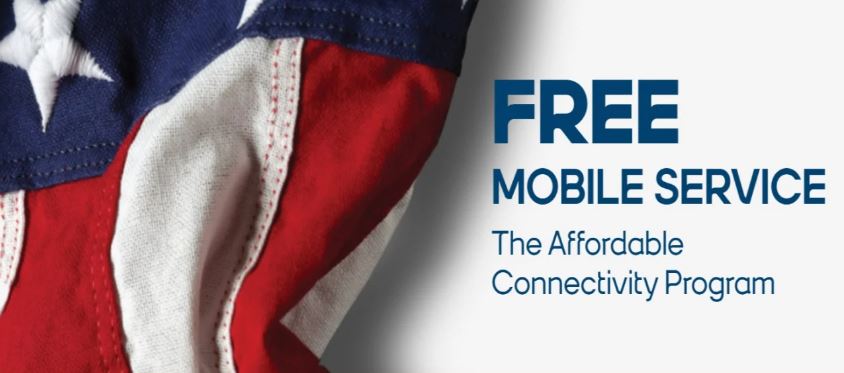 As previously mentioned, the United States government started assistance programs to provide free internet to low-income households.
The Emergency Broadband Benefit Program was a temporary government program initiated by the FCC during the COVID-19 pandemic to help poor people struggling to afford internet services.
Through EBB, participating wireless providers like Boost Mobile offered a monthly discount of up to $50 on internet services and up to $75 for tribal land households.
Moreover, EBB providers offered a one-time discount of $100 for the purchase of a desktop computer, laptop, or tablet, under which the customer pays more than $10 and less than $50 towards the purchase.
The new and permanent ACP replaced the EBB program in December 2021 to cover more people under the program benefits.
ACP program offers similar services as the EBB program through participating wireless providers.
Boost Mobile participated in the ACP program and continued providing benefits to low-income people. However, the discount for non-tribal decreased to $30 per month.
Apart from that, you can still get a $100 ACP discount to purchase a tablet from Boost Mobile by making a co-pay of $10.01.
Does Boost Mobile Participate in the ACP Program?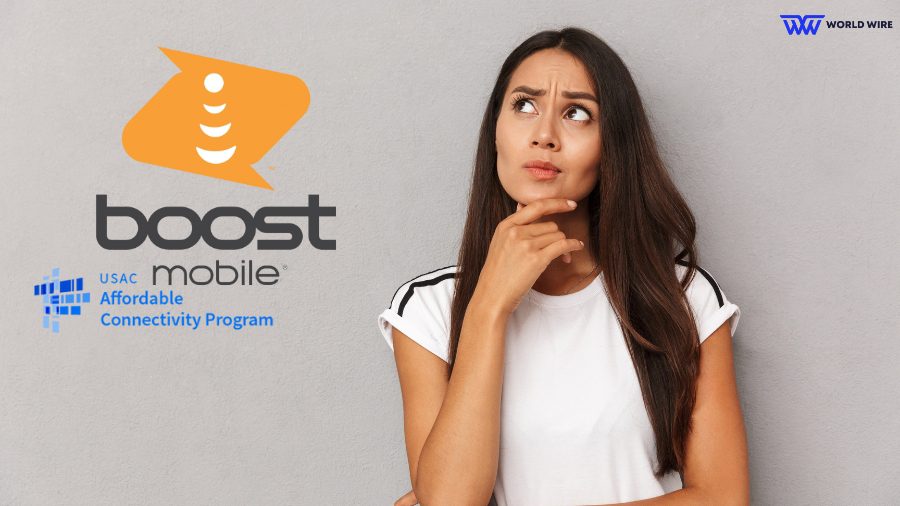 Yes. As stated above, Boost Mobile participates in the ACP Program. The provider provides eligible customers with free data from Boost Mobile and free government smartphones from some of the most reputable brands, special deals, and affordable plans as ACP benefits.
Boost Mobile Bring Your Own program is also available for ACP-qualified customers, allowing them to enjoy ACP benefits on their own phones.
However, customers must bring a Boost Mobile-compatible phone to the network.
How Do I Know Who is Eligible for the Boost Mobile ACP Benefits?
To learn whether you are eligible to apply for the Boost Mobile ACP facility, you can apply at National Verifier at https://www.affordableconnectivity.gov/, where the federal government will determine your eligibility.
You can also learn more about the Boost Mobile ACP program by visiting "https://www.boostmobile.com/support/plans/acp" or by contacting Boost customer care at 833-50-BOOST (833-502-6678)
In addition, you can learn about your eligibility for the Boost Mobile ACP benefit in the below section.
How to Qualify for Boost Mobile ACP Program?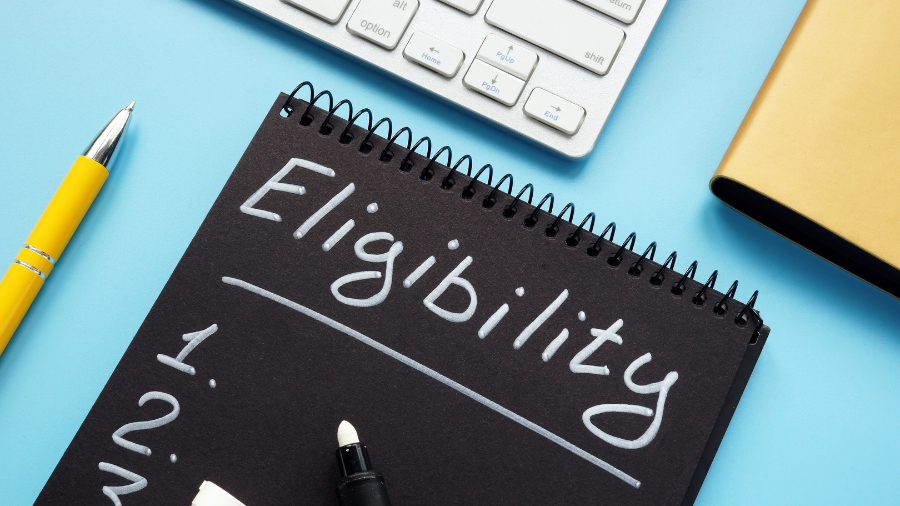 To qualify for the Boost Mobile ACP Program, you must fulfill certain strict eligibility criteria defined by the FCC to participate in the Affordable Connectivity Program.
The prerequisites to qualify are –
You must be 18 years of age or an emancipated minor.
You must be a resident of the state where the Boost Mobile ACP Program is available.
You may check further eligibility criteria to qualify for the ACP Facility if you meet the above two conditions.
It would be best to meet any eligibility conditions from the two below.
Income eligibility
You are eligible if your annual household income stands at or below 200% of the defined Federal Poverty Guidelines.
Program eligibility
You qualify if you or any family member participates in any of the government-funded programs listed below –
Lifeline
Special Supplemental Nutrition Program for Women, Infants, Children (WIC)
Federal Public Housing Assistance (FPHA)
Medicaid
Supplemental Security Income (SSI)
Supplemental Nutrition Assistance Program (SNAP) / Food Stamps
Veterans Pension and Survivors Benefit
Food Distribution Program on Indian Reservations
Head Start (only homes meeting the income qualifying standard)
Bureau of Indian Affairs General Assistance
Tribal Temporary Assistance for Poor Families (Tribal TANF)
You are qualified if your household participates in School Breakfast Programs or Free and Reduced-Price School Lunch Programs, including at USDA (U.S. Department of Agriculture) Community Eligibility Provision schools.
Your family received a Federal Pell Grant in the current award year.
What Documents are Required to Apply for the Boost Mobile ACP Program?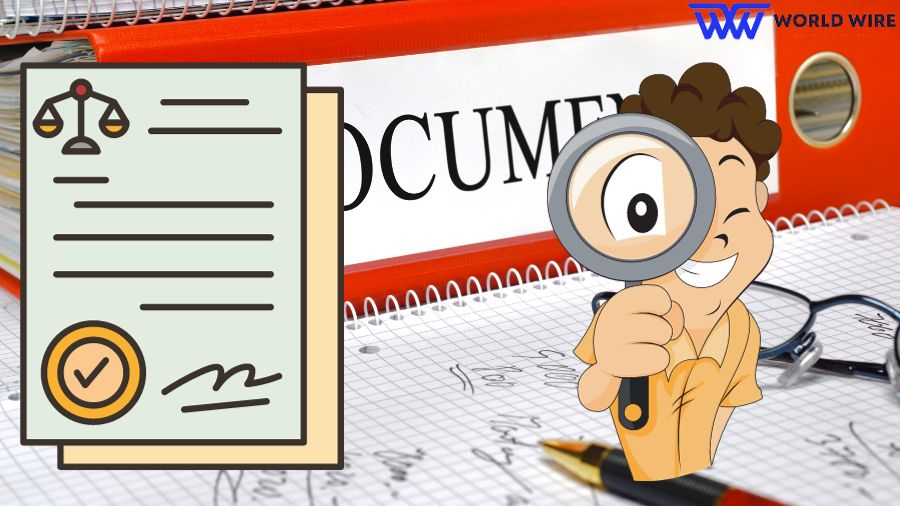 Once you ensure your eligibility, you must prove your qualification by providing certain valid official documents that substantiate your eligibility.
The documents you need depend upon by which eligibility you are applying to the ACP Program.
Here is the list of accepted documents based on eligibility –
Income Documents
If you qualify on an income basis, you must submit a document specifying your full name, income statement, etc.
Accepted documents include –
Current income statement from your employer
Paycheck stub
Previous year's state, federal, or Tribal tax return
Social Security statement of benefits
Unemployment or Worker's Compensation statement of benefits
Veterans Administration statement of benefits
Divorce decree
Child support award
Pension statement of benefits
Assistance Program Documents
If you qualify on your program participation basis, you must submit a valid official document that contains your full name, program name, name of the authority issuing the document, date of issue of the document, etc.
Accepted documents include –
Government Approval Letter
Benefit award letter
Benefit verification letter
Statement of benefits
General Documents
Besides the above documentation, you may be asked to verify your age, address, or identity during the application. In such a case, you can submit any of the following documents.
Birth certificate
Passport
Government, state, military, or Tribal ID
U.S. Driver's license
Certificate of U.S. citizenship or naturalization Green Card or Permanent resident card
Individual Taxpayer Identification Number (ITIN) document
Government assistance program document
Certificate of emancipation
How to apply for the Boost Mobile ACP Program?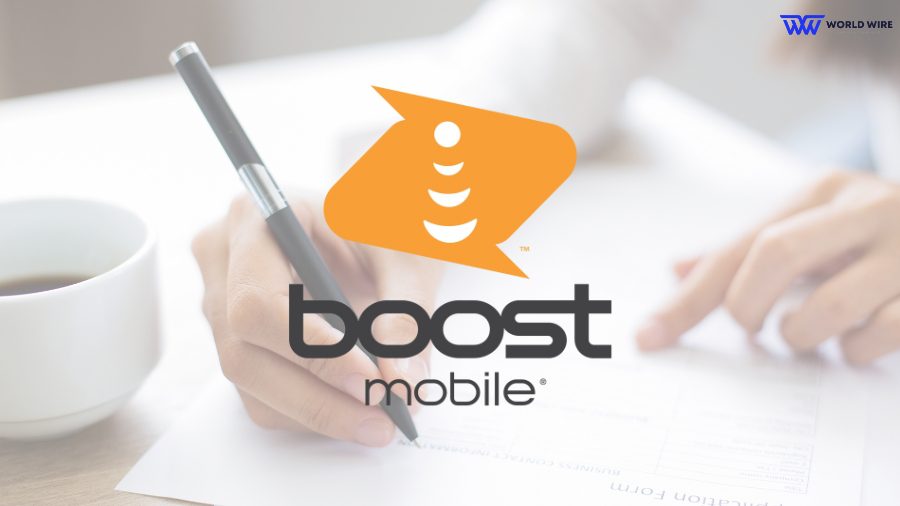 The application procedure involves these simple steps –
Find out whether the Boost Mobile ACP Program is available in your state of residence.
Check your eligibility to apply for the benefits.
Collect proper, valid documentation to prove your eligibility.
Finally, please apply by filling up their application form.
In the above section, you can look for the eligibility and documentation needed for the application procedure.
You can apply in two ways –
Apply online for Boost Mobile ACP Program
Visit this link – acp.boostmobile.com/Enrollment/Boost/en/Web/www/default/index.html#!/newHome.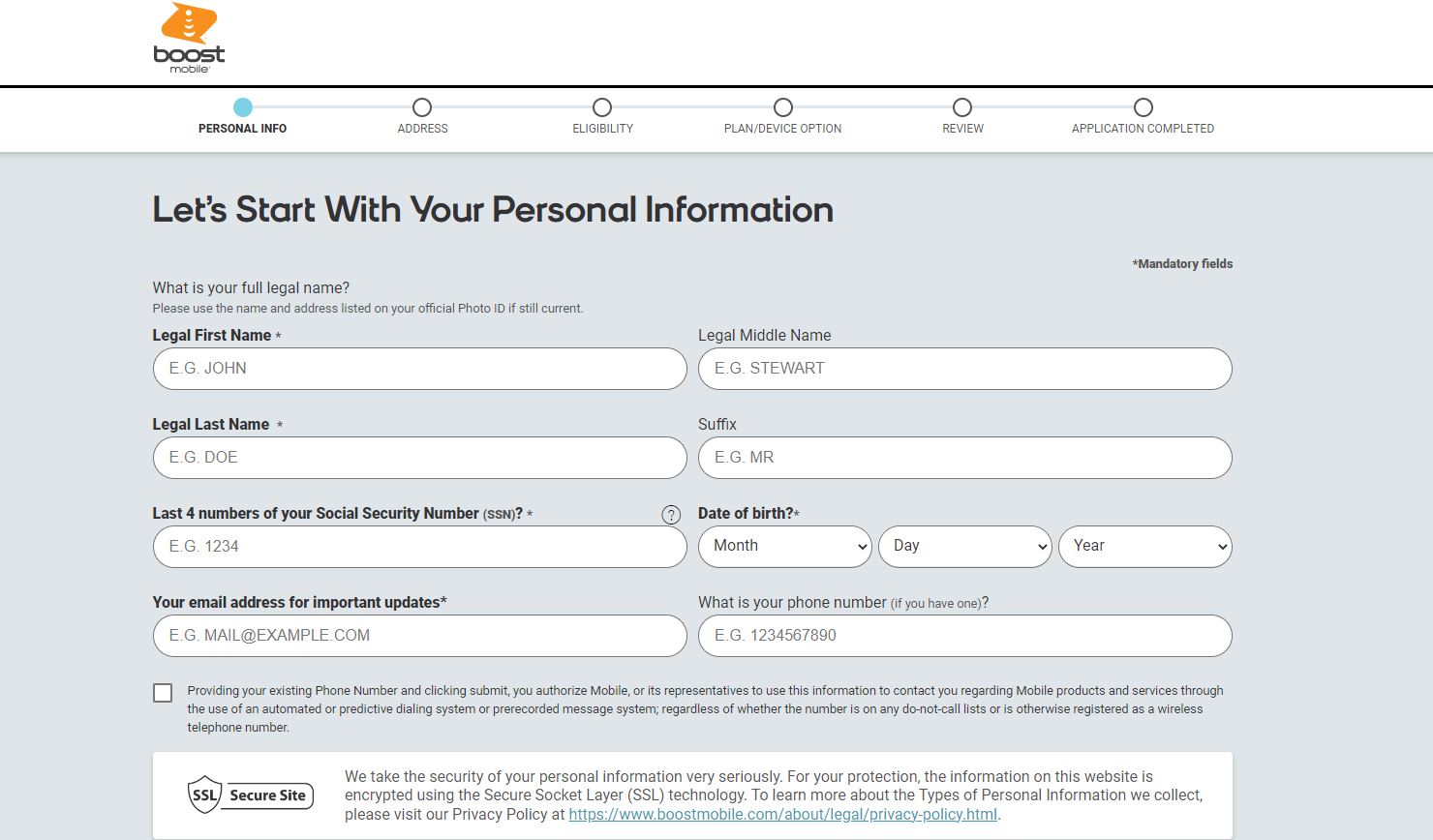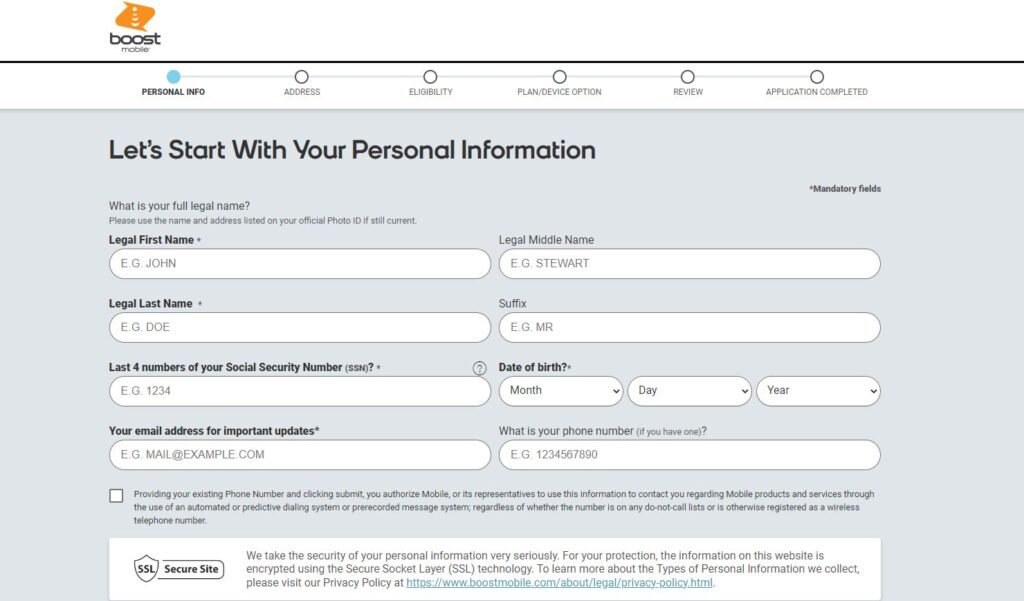 Enter your ZIP code in the provided box.
Click on "Start."
You will be redirected to your state's Boost Mobile ACP program online application form if Boost Mobile offers its services in your state.
Enter all of the essential information in the application form.
Attach the eligibility supporting documentation.
Finally, submit your application form.
Wait for your application's approval or rejection.
The company will notify you via email regarding your application's approval/rejection.
In case your application is rejected, you may reapply for the program by following similar methods.
Apply to get Boost Mobile ACP Program via mail
Please follow the instructions below to apply via mail –
Print out an application form in English from acpbenefit.org/wp-content/uploads/ACP-Application-Form-English.pdf or Spanish at acpbenefit.org/wp-content/uploads/ACP-Application-Form-Spanish.pdf.
Also include the ACP household worksheet at "https://www.affordableconnectivity.gov/wp-content/uploads/ACP-Household-Worksheet-English.pdf"
Fill out the application form manually.
Attach the eligibility supporting documentation.
Send your application package to USAC, ACP Support Center, P.O. Box 9100, Wilkes-Barre, PA 18773
If your application for the ACP program gets approved, you have to contact Boost Mobile's customer service or visit a nearby Boost Mobile store to sign up for the Boost Mobile ACP benefits.
What are the Limitations of the Boost Mobile ACP Program?
According to FCC rules, the Boost Mobile ACP benefits have specific limitations that we have mentioned below –
These benefits are only for low-income households. Your income must be below 200% of poverty guidelines, or you are a beneficiary of any government assistance program.
These facilities are non-transferable, meaning you cannot transfer your benefits to any friend, family member, or close relative.
The benefits are limited to one person per family, meaning only one person in the family can receive ACP Facility.
ACP service discounts are limited to one time in a month and a one-time discount on devices like tablets or laptops.
Boost Mobile phones are locked, meaning you can't use them with other networks. You may unlock a Boost Mobile phone, but it's lengthy.
If you are no longer Boost Mobile ACP-eligible, you must inform the Boost Mobile company within 30 days.
You need to use your Boost Mobile benefit at least once a month to keep your benefits.
To continue your services, you must reapply to the Boost Mobile ACP Program once a year.
What other services can I get at Boost Mobile?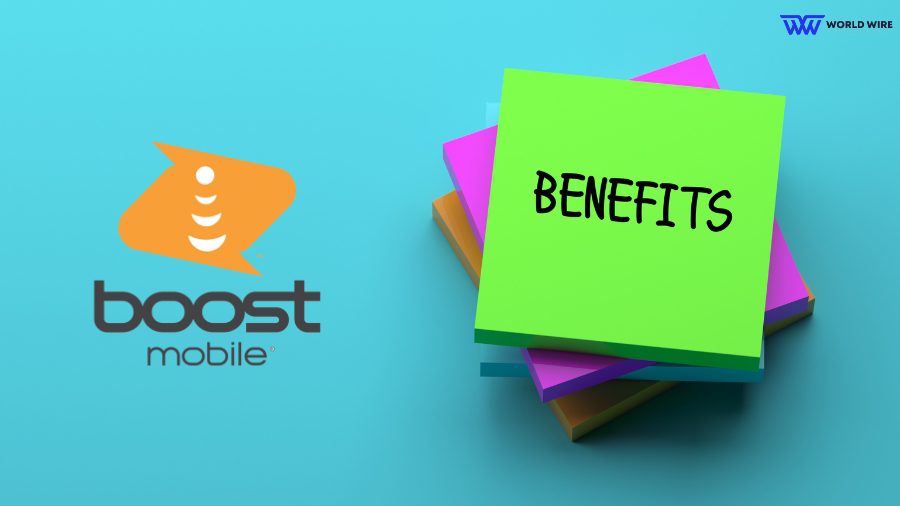 Besides Boost Mobile being a reputable provider under ACP, it offers several other services.
Some of those are mentioned below –
You will get a free Boost Mobile 5G phone with 5G internet access.
You are also allowed to Bring Your Own Phone to Boost Mobile Service.
Affordable plans for Boost Mobile ACP-qualified household
You will recieve wireless services such as unlimited talk, text and data.
A $100 off to get a free Boost Mobile tablet.
You will also get access to nations best to T-Mobile and AT&T's network
Add-on services
International services
Special deals on plans and phones
Reliable customer care services
Conclusion
The leading American Boost Mobile Wireless company has played a key role since the pandemic in making internet services or internet-using devices accessible to poor households.
Boost Mobile Affordable Connectivity Program helps millions of low-income households to get connected to the world by providing free internet services or discounted internet-using devices like tablets, laptops, etc.
Frequently Asked Questions
Does Boost Mobile offer government Lifeline programs?
No. Boost Mobile currently offers benefits only under the ACP program.
Do I qualify for Boost Mobile ACP as a Lifeline beneficiary?
Yes. Lifeline beneficiaries automatically qualify for the Boost Mobile ACP Benefits.
Does Boost Mobile offer a free tablet under the ACP or Lifeline Program?
Yes, you can get an almost free tablet under the ACP program of Boost Mobile.
How do I check the status of the Boost Mobile ACP application?
When you apply for Boost Mobile, you get a promo code or ePin that enables you to check your application status. You can check your Boost Mobile ACP status by visiting their official website.

Subscribe to Email Updates :