New or old Boost Mobile Phones are locked to the Boost network but can be unlocked after 12 months. However, You must meet the company's other eligibility requirements to unlock your device.
So, without any further ado, let's find out how you can unlock your Boost Mobile Phone –
Are Boost Mobile Phones Unlocked?
Boost Mobile is a popular prepaid wireless provider in the United States that offers affordable cell phone plans. It participates in several government assistance programs, such as the Affordable Connectivity Program and Lifeline, through which it offers customers Boost Mobile free government phone and internet services.
As for whether Boost phones are unlocked, the answer is either yes or no, depending on the specific device and situation.
Boost Mobile operates on Sprint's network, which was acquired by T-Mobile in 2020. As a result, Boost Mobile phones manufactured before the acquisition and still active on the Boost Mobile network may be locked to that network. In other words, these phones are not unlocked and can only be used with other carriers if opened by Boost Mobile.
It is important to note that even if Boost Mobile phones are unlocked, it does not guarantee compatibility with all other carriers. Factors such as network compatibility, supported frequency ranges, and technical differences may affect the phone's usability on different networks.
To find out the unlock status of a particular Boost Mobile phone, it is recommended that you contact Boost Mobile customer service or visit their website for assistance.
Also, Boost Mobile customers who receive SNAP benefits can get a free phone with an EBT card.
How To Unlock Your Boost Phone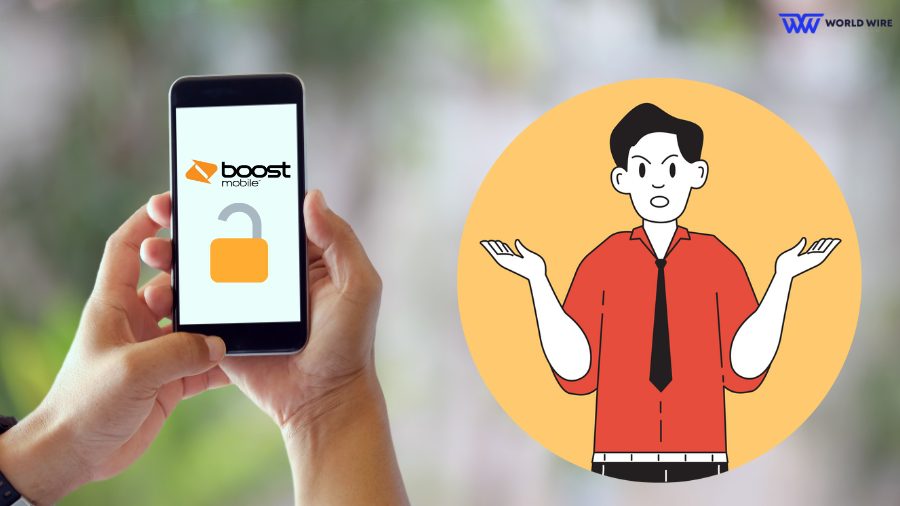 A few steps will unlock your Boost Mobile phone, allowing you to use it with other carriers.
Check Eligibility
Boost Mobile has specific requirements, such as having a device active for at least 12 months, not reported lost or stolen and having a valid account in good standing.
Contact Boost Mobile
Call their support number at 1-888-266-7848 or visit a Boost Mobile store near you. Please give them the necessary information, including your phone's IMEI number, which can be found in your phone's settings or by dialling *#06#.
Wait for confirmation
Boost Mobile will review your request and give you further instructions. This may involve waiting a particular time or receiving an unlock code.
Follow the instructions
When you receive the unlock code, follow Boost Mobile's instructions to enter the code into your device. This will open your phone and allow you to use it with other carriers.
How to Unlock a Boost Mobile Phone by Yourself?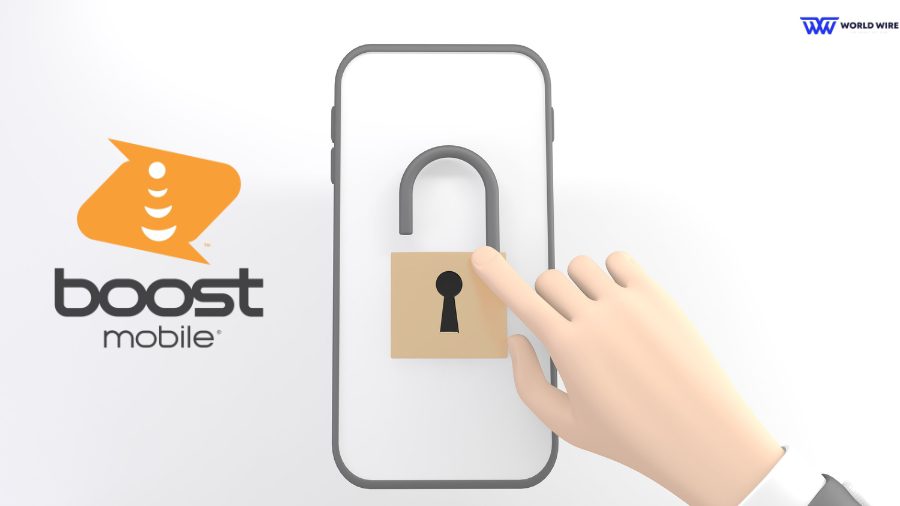 Although Boost Mobile offers a simple unlocking process, there may be instances, such as not being on the Boost Network for 12 months or any other reason, when you must unlock your Boost Mobile phone yourself.
But worry not. You can do this using a third-party online website, which allows you to unlock your Boost Mobile phone at minimum charges.
Here are the steps to do so.
To unlock a Boost Mobile Phone, visit the tool's official website. In this case, we will use Anylock.
Select the manufacturer and model of the device.
Enter your phone IMEI number. You can find it by dialling *#06#.
Click on proceed.
Pay the unlocking fees with your debit or credit card.
After the payment, you will recieve an unlocking code by email.
Enter the unlocking code on your device, and it will be unlocked.
Boost Mobile Unlock Policy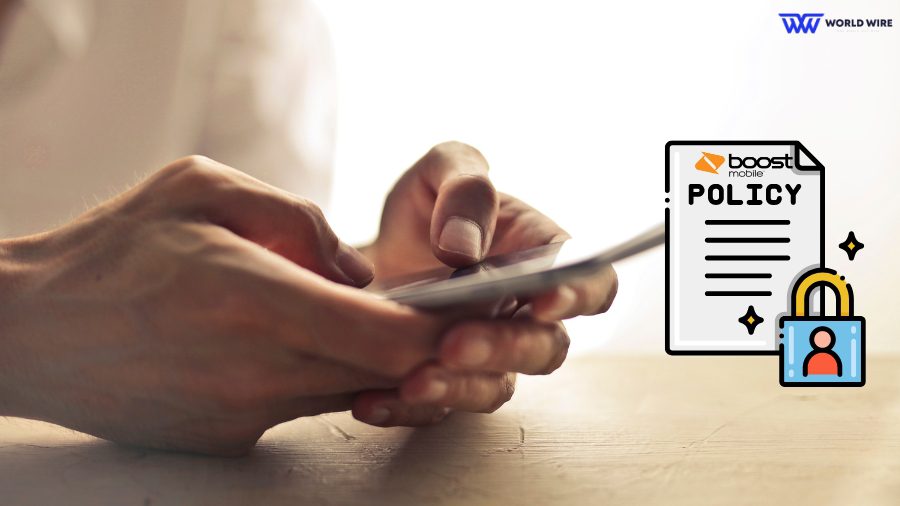 The company has specific instructions and policies for unlocking your device with another carrier or when travelling abroad.
Boost Mobile Unlocking Policy states the following.
Your device must support SIM unlocking.
Your account must be valid and have no unpaid bills left.
Your Boost Mobile SIM card and device must be active on the Boost Mobile network for at least 12 months.
Your device must not be reported stolen or lost; otherwise, it will be considered an ineligible device.
For active-duty military serving outside the United States, Boost has a special unlock policy that makes staying connected with an international SIM card easier. To unlock your Boost phone, you must first:
On the same Boost account, you must be an active-duty military member or their dependent.
Have your foreign deployment papers prepared.
Be a current Boost client with an active account.
Have a phone that can unlock overseas SIM cards.
Boost Mobile Eligibility Requirements To Unlock A Phone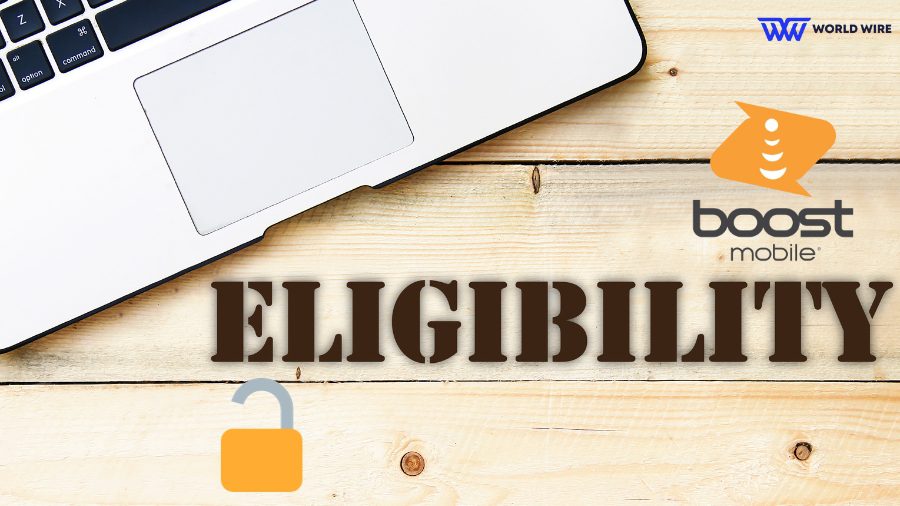 Unlocked Boost mobile phones remove carrier restrictions from a device so it can be used with other network providers. Although unlocking has become increasingly common, there are eligibility requirements to unlock your phone.
First, the phone must be paid in full or removed from the original operator. This requirement ensures that the person has met their financial obligations and is no longer bound by the terms and conditions of the carrier. Boost mobile requires a waiting period before unlocking, 12 months after purchase or activation.
Second, the phone must be kept from being reported as lost, stolen, or fraudulent. This restriction prevents unauthorized access to a locked device and contains illegal activities such as smuggling stolen phones.
In addition, the phone must be compatible with the network the user intends to switch to. Different operators work with other technologies and frequency bands, so not all devices are universally compatible. Compatibility checks ensure a smooth transition to the new network without technical limitations.
By meeting these eligibility requirements, operators generally balance protecting their business interests and allowing customers to use their devices on the network of their choice. Users need to check their carrier's unlock policy and meet the criteria required to unlock the phone.
Why Unlock Your Boost Mobile Phone?
There can be many reasons to unlock your Boost Mobile phone. Here are a few of them.
You can use your phone with any carrier but must ensure your device is compatible with your preferred service provider's network.
You can resell it to anyone, as people only buy unlocked phones.
While travelling, you can use any local provider SIM card to save money on international roaming charges.
After the unlocking process, you will have more freedom and can do whatever you want with your phone.
How Long Does It Take to Unlock a Boost Mobile Phone?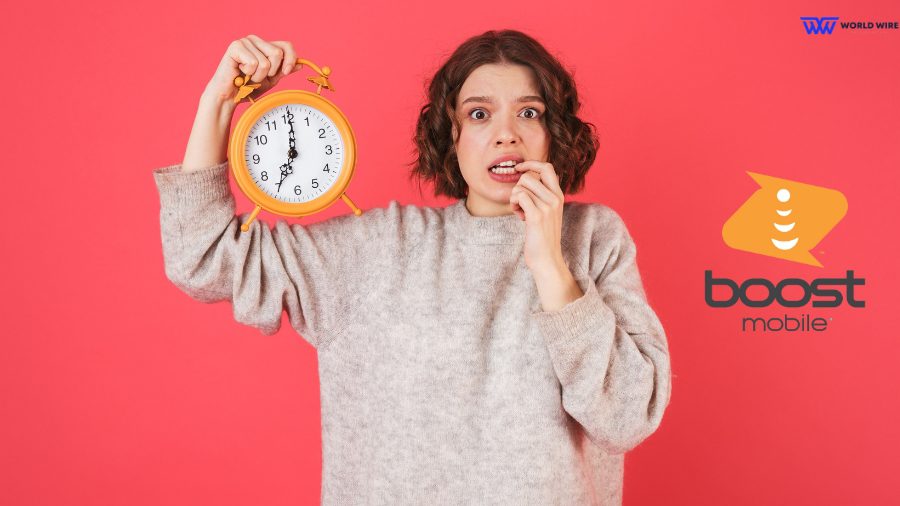 Now that you know how to unlock your Boost Mobile, you must wonder how long it will take. Well, to be precise, Boost Mobile will take around 2 days to unlock your phone remotely.
If remote unlocking is impossible and you obtain an unlocking code, it will be sent to you within 24 hours.
If you want this process done instantly, you can use Anylock, which offers a guaranteed unlock in a few minutes. However, this process may cost you money, as these tools are not free.
How to Check if Your Boost Mobile Phones Are Unlocked?
You check if your Boost Mobile phone is unlocked in several ways.
Insert a SIM card from another Carrier
You can insert another carrier's SIM Card, such as T Mobile or AT&T, to check if your phone works with their network. If you can make calls, send texts, and use data with another carrier SIM card, your Boost Mobile is unlocked.
Contact Boost Mobile Support
If unsure, contact Boost Mobile customer support directly and ask if your phones are unlocked. They will ask you for your phone number, IMEI number, etc. After that, they will check and tell you your device's status.
Compatible Network For Boost Phones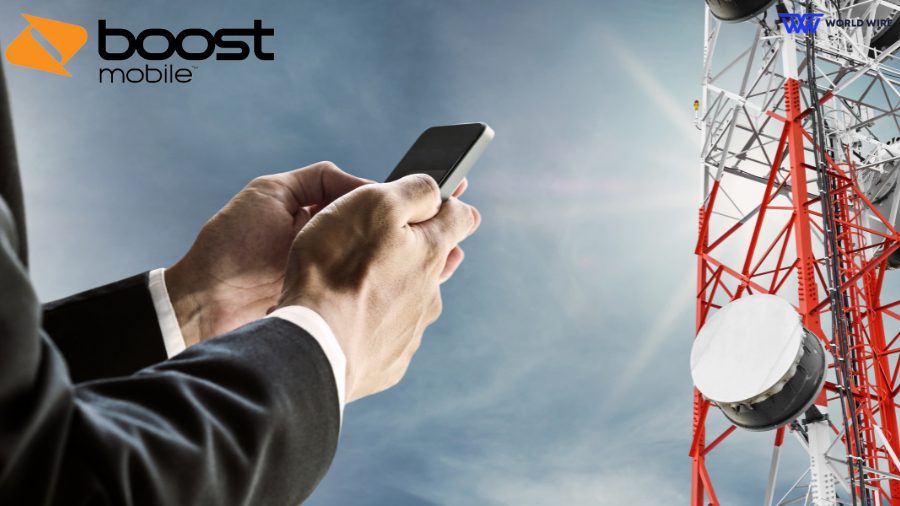 Boost Mobile is a popular US mobile operator that offers prepaid cellular service to its customers. If you own a Boost Mobile compatible device and are looking for other compatible networks after your Boost mobile Phones are unlocked, you can consider several options below.
Boost Mobile operates on the Sprint network merged with T-Mobile. As a result, Boost phones provide the best network coverage and are now compatible with the T-Mobile network. You can transfer your Boost phone to T-Mobile and enjoy its comprehensive service and network services.
Another option is to switch to an MVNO (Mobile Virtual Network Operator) that operates on the Sprint or T-Mobile networks. MVNOs are small network operators that lease network infrastructure from significant providers.
Popular MVNOs compatible with Boost phones include Metro by T-Mobile, Mint Mobile, Ting, and Google Fi. These MVNOs offer coverage and services similar to those of the major carriers at competitive prices.
Before deciding, compare the coverage areas, prices, and data packages offered by different operators to find the best option.
Also, check that your Boost phone is compatible with the network you want to switch to, as not all phone models support all networks.
If you are an existing customer and thinking of leaving Boost Mobile, you should check Boost Mobile Deals for Existing Customers 2023, as they may have some offers you are looking for.
FAQ
Is it possible to unlock Boost Mobile phones?
Yes, Boost Mobile is a premium wireless service provider whose phones are only compatible with their network. These phones are typically Boost Mobile-locked and cannot be used with other carriers unless unlocked.
Can I unlock my Boost Mobile phone?
Yes, under certain conditions, you can unlock your Boost Mobile phone. Boost Mobile has an unlocking policy for phones that match their eligibility criteria.
To be eligible for unlocking, your Boost Mobile handset must have been engaged on the company's network for at least 12 months and meet other Boost Mobile-specified standards.
How can I check if my Boost Mobile phone is unlocked?
You can interact with Boost Mobile customer service or use their online resources to check if Boost Mobile phones are unlocked. Boost Mobile's customer support can verify the status of your device and escort you through the unlocking process if it is eligible.
Can I purchase unlocked phones to use with Boost Mobile?
You can buy an unlocked phone with Boost Mobile, provided the device is compatible with Boost Mobile's Network bands. Before purchasing an unlocked phone, ensure that it supports the necessary frequencies and technologies (such as CDMA or GSM) used by Boost Mobile.
Are there any disadvantages if Boost Mobile phones are unlocked?
Certain limitations are there when you unlock your Boost Mobile phone. While it allows you to use the device with different carriers, some functionalities may need to be fixed, such as specific network features or settings exclusive to Boost Mobile.
Signup For Our Newsletter