Are you looking for a comprehensive guide about Cricket Wireless hotspot? If your answer is yes, then you're on the right page.
Here, we provide all the information regarding Cricket wireless hotspot setup, eligibility criteria, required documents, and more.
So, let's start the journey without any wait.
Cricket Wireless is a subsidiary of the telecommunications behemoth AT&T, and The network's coverage is comparable to AT&T, which serves 97 percent of the US population.
Once signed up, Cricket Wireless customers receive the same features and benefits as AT&T customers.
Cricket's unlimited mobile hotspot plans are expensive, particularly compared to competing mobile providers, but If you want a lower monthly bill for your phone and hotspot services, Cricket Wireless Hotspot is the best option.
This article will detail Everything you Need to Know about Cricket Wireless Hotspot. Wo, without further ado, let us start.
What is a Hotspot, and How Does it Work?
A mobile hotspot wirelessly connects laptops, smartphones, and other devices to the Internet.
Although many modern smartphones have this capability, dedicated mobile hotspot devices are available that provide superior performance in terms of data transfer speed, number of connected devices, and battery life.
WiFi hotspots can connect with speeds ranging from 1 Mbps to 1 Gbps. Because hotspots rarely provide unlimited data, they aren't a good replacement for your home internet.
However, some providers provide extremely generous monthly service plans, allowing you to maximize your hotspot.
How Does it Work?
A WiFi hotspot is a wireless network access point that allows Wi-Fi-enabled devices, such as smartphones, laptops, computers, and tablets, to connect to the Internet.
The connection to a mobile hotspot is typically provided by 4G LTE wireless technology, which has a maximum speed of around 30 Mbps.
However, thanks to their 5G capabilities, newer mobile hotspots can achieve speeds ranging from 50 Mbps to over 1,000 Mbps.
Requirements for Cricket Mobile Hotspot
For Cricket Mobile Hotspot, You'll need a compatible phone, such as
After confirming that your phone meets the requirements, ensure you're signed up for a service plan that works with it. Cricket's mobile hotspot service is only available as an add-on to one of its unlimited data plans.
Either the Cricket Core plan (currently $55/month unlimited) or a plan with the Mobile Hotspot feature added to your rate plan or the Cricket More plan currently $60/month unlimited will suffice.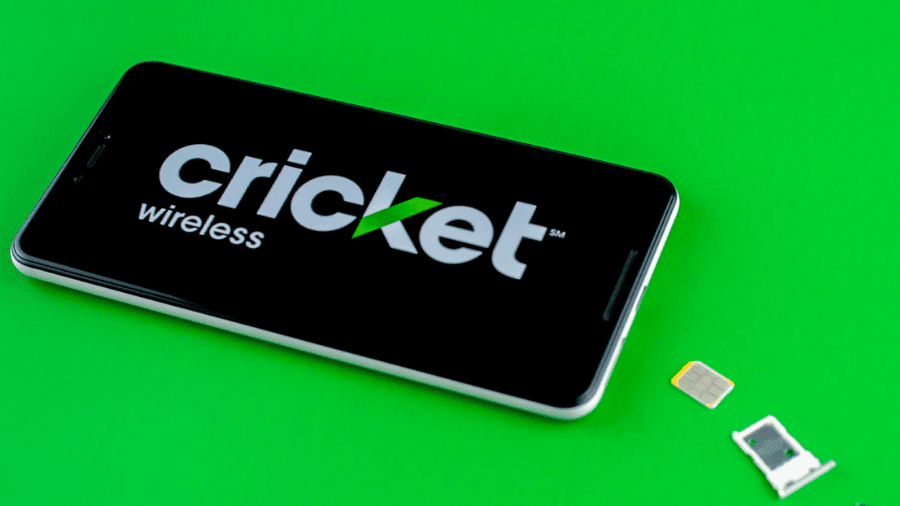 Is Cricket Wireless Hotspot Data Right for You
The Cricket Wireless Hotspot plan is an excellent choice for people due to its numerous benefits.
Cricket Wireless Hotspot offers 10GB of data for $10 per month. Purchasing more than one pack at a time to get more high-speed data in a single month is possible, but keep in mind the rate.
Consider your monthly data requirements to see if switching to Cricket Hotspot will save you money.
The time you spend on the Internet is the next factor to consider. This is an excellent choice if you're a busy professional who needs WiFi on the go.
This plan is also ideal if you only use your home WiFi occasionally but still need it for your electronic devices.
Cricket Wireless Hotspot Vs AT&T Hotspot
Since Cricket Wireless Hotspot is a part of at&t network, people might assume they have the same plans. However, this is not the case. How and why it is so can be understood by the stark comparison between the two.
Here, we have detailed the difference between Cricket Wireless Hotspot and AT&T hotspot so you can make an informed choice when picking up a plan for yourself.
The Cricket Wireless Hotspot
We have already mentioned in the prior section that to use Cricket Wireless Hotspot, you need a compatible phone and a plan.
Cricket's ability to monitor mobile hotspot data usage separately from phone data usage is a useful feature that informs you of how much data you have remaining in your mobile hotspot for the month.
This is general, but it's especially useful if you use a mobile hotspot to replace your home internet.
But a problem might arise as you can only use your mobile hotspot in areas where Cricket Wireless provides data service.
However, because Cricket uses AT&T's network, you can expect the same dependable service as an AT&T plan. Cricket provides two options for unlimited data:
The $50/month Unlimited Plan with AutoPay offers data transfer rates of 3Mbps, bringing you closer to 3G speeds. However, Performance may suffer if users use more than 22GB.
The Unlimited Extra Plan at 4G LTE speeds costs $55 per month with AutoPay.However, Congestion can cause connections to slow down, so users should be prepared for this.
A $10 monthly fee is charged to add 10GB of mobile hotspot service to either of Cricket's unlimited data plans. When you reach 10GB, your data speed drops to 128Kbps, which is barely sufficient for basic tasks such as web browsing, and even then, you may experience a delay in loading.
AT&T Wireless Hotspot
In contrast to Cricket Wireless, some AT&T phone plans include a mobile hotspot at no extra cost. Unlike Cricket Wireless, AT&T does not allow you to track your monthly hotspot data usage.
If you want to track how much hotspot data you've used each month, you'll need to switch to Cricket Wireless because AT&T doesn't provide that service.
Data used while connected to a hotspot will be added to data used while using the cellular network. This isn't a major issue unless you have a specific reason to monitor your mobile hotspot data usage on other devices, such as a laptop.
AT&T's Unlimited & More service, which includes 15GB of mobile hotspot data for each of your lines, costs $80 per month.
AT&T's Mobile Share Plus 9GB plan costs $ 60 monthly and includes mobile hotspot functionality.
AT&T Mobile Share Plus 3GB provides mobile hotspot capability and 3GB storage space for $50 monthly.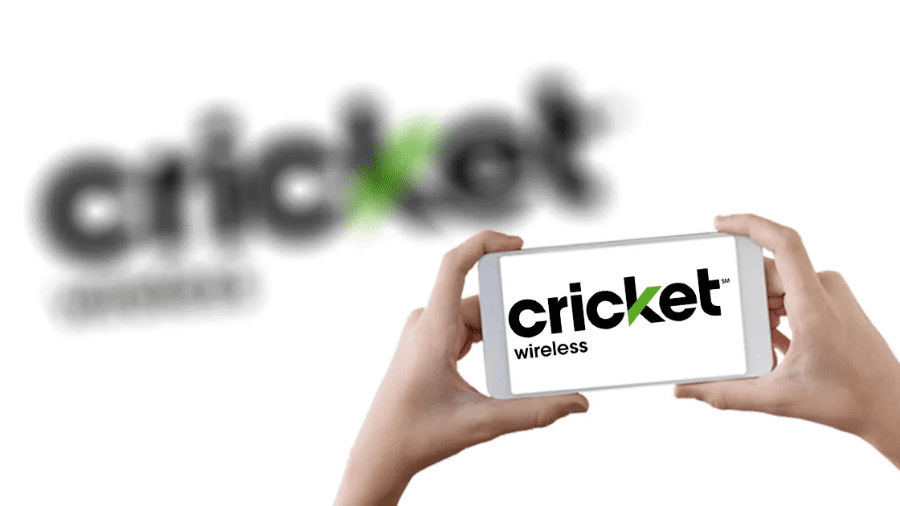 How to Set Up Your Cricket Wireless Hotspot
With Cricket's mobile hotspot feature, you can tether up to six devices at once, but remember that the more devices you tether, the more hotspot data you'll use. Here is how you can set up Your Cricket Wireless Hotspot
To Connect via WiFi
Select "Phone Name" in your computer's or other device's WiFi preferences.
Enter the secret code when prompted.
To connect via Bluetooth connection.
You must connect your phone to your computer.
Tap Pair and then enter the code on the screen to connect a phone to a computer.
Create a connection between your computer and Phone.
To connect via a USB Connection
Plug in your Phone to connect it to your PC.
The Phone should be chosen from the network services list.
Cricket Wireless Mobile Hotspot Phone Plans
If you're considering joining Cricket Wireless, Family and individual plans are the main plans. You can't go wrong with these plans, including appealing bonuses.
Individual Plan
Cricket Wireless offers a variety of data plans, with all prices including the necessary flat and tax fees.
The user must pay $30 monthly for 2GB of LTE data at 87mbps.
Five gigabytes of 4G LTE data costs $40 per month, and autopay discounts of $5 per month are available for those who sign up for the service due to the low 8 Mbps speeds.
For $55, you can get 22 GB of data at 3 Mbps. The customer receives 22 GB of data at 8 Mbps for $60.
Family Plans
Family Plans, also known as Group Savings Discounts.
To get started, you'll need five lines, all of which must be 4GB or higher. You'll save more money if you have more lines.
Adding more lines can save $10 on the second Sim card, $20 on the third, and $30 on the fourth.
This equates to a $100 monthly savings for a family of five phones.
Cricket Wireless Hotspot and Simply Data Plans
The Turbo Hotspot 2 is a portable hotspot device sold by Cricket that can be used for tethering. Despite the device's $79.99 price tag, Affirm, a third-party lender, provides financing options.
The Turbo Hotspot 2 can be paired with one of two Simply Data plans:
You can get 100GB of Data for $55 per month.
For $35 per month, you get 20GB of Data.
With both plans, you can use your hotspot in Mexico and Canada.
When you reach your monthly data cap, mobile hotspot access will be disabled until the following month. Furthermore, the quality of a streamed video may be limited to a lower standard.
Can Cricket Hotspot Replace Home Internet?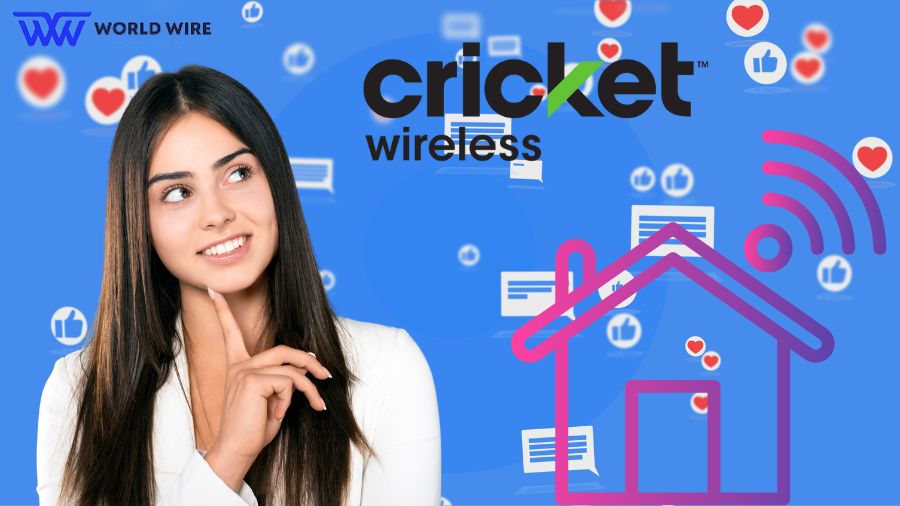 If you don't use a lot of internet data monthly, you could get rid of your home internet by purchasing the Cricket Unlimited + 15GB Mobile Hotspot plan. With this data plan, you can check your email and browse the web without worrying about going over.
However, a Cricket Wireless hotspot is not a good choice if you already have high-speed Internet at home. Because a family of four consumes more than 400GB per month, the Simply Data plan's 100GB cap is insufficient.
Unlike mobile plans, most $55 monthly home internet packages provide more data (typically 1 terabyte or unlimited), faster speeds, and higher reliability.
Who Benefits from Cricket Hotspot?
A mobile hotspot ensures a constant, secure connection for getting things done when you're not at your desk. Cricket's hotspot plans may be especially beneficial to residents of rural areas with few options for residential Internet service.
However, Cricket hotspot is best for those constantly on the go and cannot rely on public WiFi to support their work.
FAQs
Will my bill be prorated if I activate or deactivate Mobile Hotspot in the middle of my billing cycle?
No. Because add-on data is reset at the end of your rate plan's billing cycle, it usually does not last the entire month.
There will be no refunds or prorations for missed months. Purchasing supplemental data at the start of your billing cycle is best.
Can I make calls and use the Internet while my phone is tethered?
Yes. A user can use Mobile Hotspot to share their phone's Internet connection and the Cricket network with a second device without giving up their own phone.
Is the Mobile Hotspot always active?
No. It will shut down if you leave your mobile hotspot idle for an extended period. Furthermore, activating the Mobile Hotspot is disabled by default.
Where can I check to see if my Mobile Hotspot is active?
When Mobile Hotspot is enabled, the status indicator will illuminate to notify you.
Can I use Mobile Hotspot while traveling?
You can use your phone as a hotspot if you have a compatible device and either the Cricket Core or Cricket More plan with the Mobile Hotspot feature added.
Why am I being redirected when I try to enable tethering on my phone?
Cricket's Mobile Hotspot is the only service that supports tethering. If your device is compatible but lacks the Mobile Hotspot feature.
Tethering your phone will prompt you to enter the following URL into your phone: www.cricketwireless.com/hotspot. You can enable the Mobile Hotspot functionality there for $10 per month.
How do I increase the high-speed data in my Mobile Hotspot tethering plan?
The 10GB Mobile Hotspot Add-on costs $10 and can be purchased through My Account or the myCricket app. It is available on a monthly or annual basis.

Subscribe to Email Updates :