After being banned from Facebook and Instagram for two years due to the 2021 US Capitol insurgency, social media behemoth Meta announced on Thursday that the accounts would be reinstated soon with "new guardrails" for former President Donald Trump.
In a statement, Nick Clegg, Meta's president of global affairs, said, "We will be reinstating Mr. Trump's Facebook and Instagram accounts in the coming weeks." This action would be accompanied by "new guardrails in place to deter repeat offenses."
Here is the complete story about Donald Trump back on Facebook. Keep reading to know more. 
Donald Trump back on Facebook
The social media giant Meta announced the restoration of former President Donald Trump's Facebook and Instagram accounts, nearly two years after they were banned for inciting violence after Trump posted inflammatory comments about the nation's capital riot on January 6.
Trump is considering returning to the platforms that rejected him because he has realized that the reach of the social media company he founded last year, Truth Social, is significantly smaller than that of the most prominent platforms. He currently has 4.84 million Truth Social followers, compared to his 87.7 million Twitter followers, 34 million Facebook likes, and 23.4 million Instagram followers.
According to Meta's president of global affairs, Nick Clegg, Trump's accounts will be restored "in the coming weeks," with "new guardrails in place to deter repeat offenses." 
"Our updated protocol includes stricter consequences for repeat offenders, including other public figures whose accounts are reinstated after suspensions related to civil unrest," Clegg wrote on the company's website. "Any further infringing content posted by Mr. Trump will be removed, and he will be suspended for a period of one month to two years, depending on the severity of the violation."
Trump's suspension was controversial, and so is his reinstatement 
When it comes to Donald Trump, nothing could ever be LESS CONTROVERSIAL.
In the days following the Capitol uprising, Facebook temporarily banned Trump. In June 2021, Facebook reduced the punishment to a two-year ban, claiming that it would only reinstate Trump if the risk to public safety had receded and promising to seek expert advice first. The company also established new guidelines for public figures during times of civil unrest and violence at the time.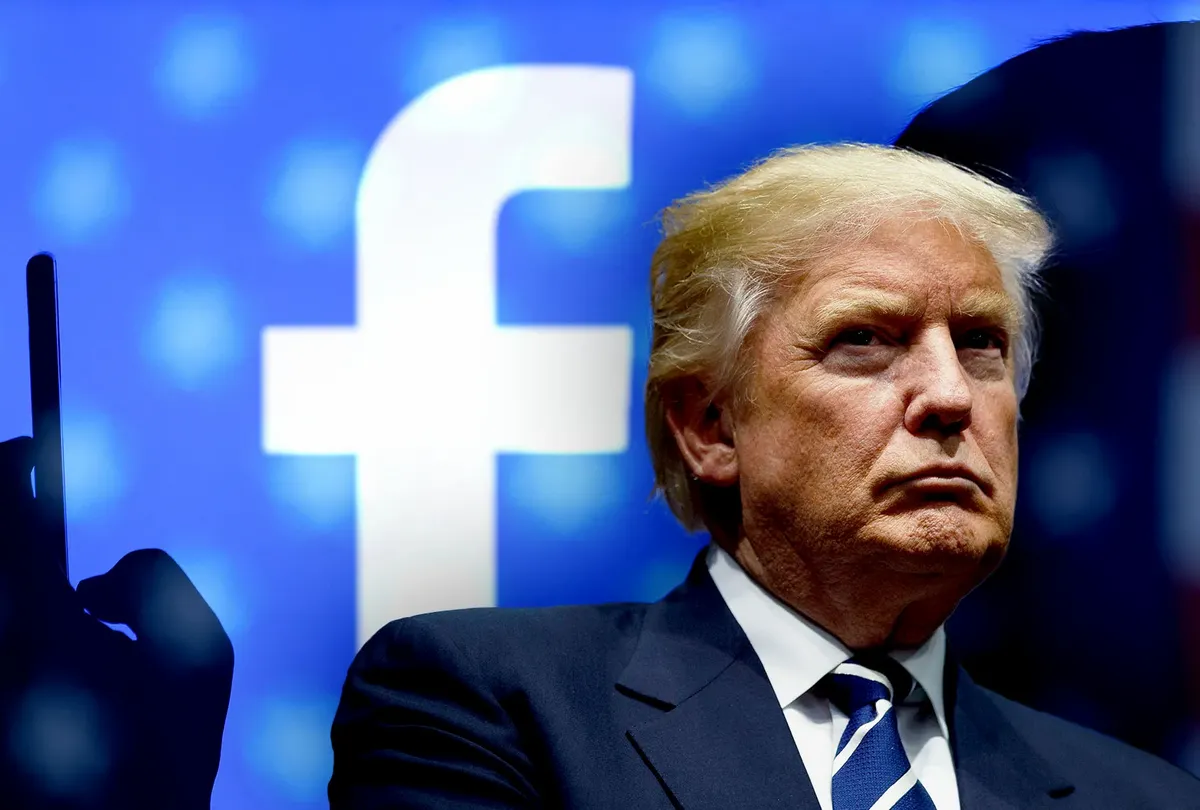 The 76-year-old tycoon responded in typical fashion, boasting that Facebook had lost "billions of dollars in value" while he was away.
Media Matters for America and other advocacy groups however strongly oppose Trump's use of Facebook's massive audience. Even some Democrats in Congress had urged Meta to reconsider reactivating Trump's account, citing the ongoing threat to public safety. 
Facebook is a powerful fundraising tool for Trump's 2024 campaign
Trump, who has been chastised for a lackluster 2024 campaign launch, has much to gain if he can reclaim his social media megaphone and use it to promote his campaign.
 Trump's efforts to regain support for a presidential run coincide with Facebook's decision to reinstate his account soon. Trump is also considering a return to Twitter, reuniting him with the two social media behemoths he used so effectively during his previous campaigns to reach out to a large audience and build personal relationships with his supporters.
The 2016 campaign of the business mogul and reality TV star was an early adopter of Facebook's advanced advertising features and as a result, his 2016 and 2020 campaigns spent millions on advertisements, which aided his low-budget fundraising.
While Trump has used Twitter extensively in his new campaign, Facebook is ultimately about making money and is likely to be a huge boost to his 2024 campaign efforts to raise millions of dollars, collect emails, and identify voters .
Trump continues to amplify false election fraud claims and other conspiracy theories on social media 
Trump's posts on Truth Social have called into question the integrity of the 2022 midterm elections which he has primarily used as his online forum since being barred from Facebook, Twitter, and Instagram. He spread the far-right conspiracy theory of QAnon to his 4.78 million followers there while claiming that the 2020 election was stolen from him.
 Trump is still denying his loss in 2020 and is amplifying accounts promoting QAnon-related conspiracy theories, as noted in a December letter from California congressman Adam Schiff and Rhode Island senator Sheldon Whitehouse to the company and Accountable Tech and Media Matters for America determined last month that more than 350 of Trump's Truth Social posts would directly violate Facebook's rules against QAnon content, false election claims, and harassment of marginalized groups. 
Signup For Our Newsletter