Donald Trump, the former President's application Truth Social is boasting record levels of activity as compared to big tech platforms during the start of the year 2023. 
Donald Trump launched Truth Social on February 21, 2022, on President's day, after a year when he was permanently banned from Twitter and Facebook over his role on January 6, 2021, attack on the U.S. Capitol.
Truth Social's official page read," Truth Social hit record activity levels in the first week of January 2023. We also hit record levels for the fourth quarter of 2022 after becoming available on Android devices in October. It seems that speech freedom is in demand."
Truth Social performance contrasts with the other Big Tech's performance like Twitter, Facebook, Google, etc., which are believed to be trashed in the wake of several criticisms from the public. 
Let's find out about Trump's Truth Social performance vs. Big Tech and the likely reasons behind Truth Social boasting Record Levels in 2023, and Why Big Tech is Going Down the Rabbit Hole of Layoffs. 
Trump's Truth Social vs. Big Tech in 2023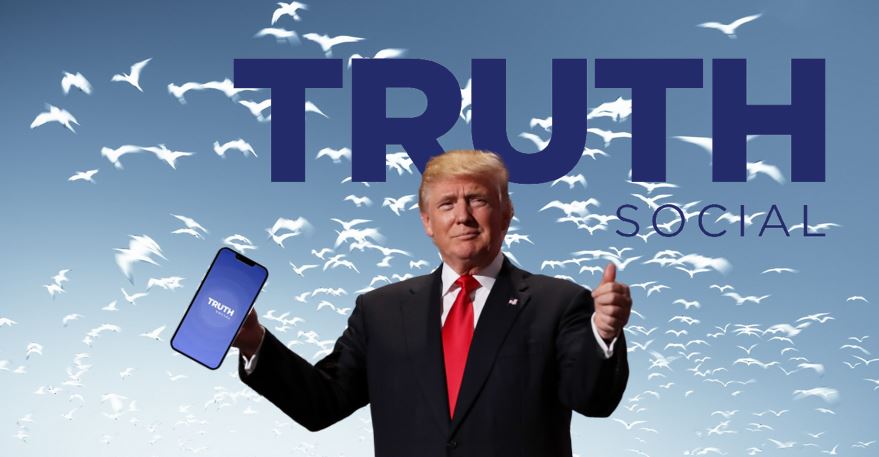 Trump Truth Social became the highest-ranking free application on Apple's App Store after debuting on the U.S. Apple App Store on February 21 last year. 
The app's description read, "We are a social media platform free from political discrimination. Join us and share, communicate and have fun."
The social media platform attracted broad interest soon after entering the social media world. 
The question is, what makes Truth Social different? A few significant factors have combined to develop these huge interested users and embrace Truth Social. 
The primary may be its new features, such as direct messaging. Truth Social was earlier limited to Apple's App Store. In October 2022, the app entered Google Android App Store. This is also one of the reasons behind Truth Social's popularity, as now more people can access the application. 
Another reason might be that Truth Social achieved record activity during the week of Republican unrest before House Speaker Kevin McCarthy's election. Trump's Truth Social has been boosted by Speaker of the House election turmoil more than other Big Tech platforms in 2023. 
Moreover, Barron reported that a school district in Seattle had filed a lawsuit against Big Tech for causing mental health issues for its students. According to the report, the lawsuit targets Meta-owned Facebook and Instagram, including other Big-Tech platforms like Google, Youtube, Snapchat, and Chinese-owned Tiktok. Truth Social is owned by Trump Media and Technology Group (TMTG).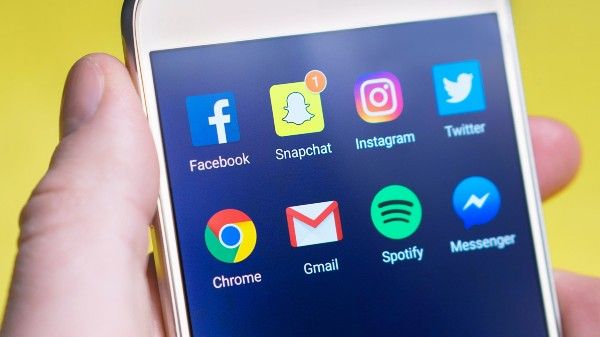 In a statement in October 2021, Trump said that he built TMTG and Truth Social to " fight the tyranny of Big Tech." He described Truth Social as "America's Big Tent" encourages a free, open, and honest global conversation without discriminating against political ideology. 
Looking closely, we realize that Truth Social has become the top-downloaded social media app after its appearance on Android App Store.
The other top Big Tech includes Youtube, Instagram, Facebook, Snapchat, Messenger, Peacock T.VTalking Ben the Dog, HBO Max, and TikTok. Truth Social is also the top trending title in the App Store's "Social Networking" category.
As of February 2022, a comparison of Trump's Truth Social vs. Big Tech shows that these Big Tech applications earlier ran ahead of Truth Social and social networking site. MeWe reported more than 13 million global installs across both Apple and Android app stores.
Parker, another social platform, reached 11.3 million global installs, while Gettr has gained some 6.7 million global installs. The alternative to Youtube, and a video platform, Rumble, has about 4.6 million downloads. Truth Social had fallen to 35th place among Social Networking applications when the app reported some sign-up issues.
However, at the beginning of 2023, Truth Social is hitting record levels, and has significantly impacted other Big Tech's influence in the social media world.
Truth Social reports record activity during the week of House GOP drama
The news of Trump's Truth Social hitting the record activity came during the Republican unrest that preceded the House speaker election. 
Truth social reported that it had recently experienced intense growth after being added to the Google Android App Store. The platform reported record activity during the political turmoil in the Capitol the previous week during the selection of the Speaker of the House. 
The platform stated, "Truth Social hit record activity levels in the first week of January. It seems free speech is in demand." Truth Social has constantly added millions of users and new attractive features. At the beginning of 2023, the application added a new direct messaging feature, allowing its users to communicate with one another. In August last year, Truth Social started advertising capability through Rumble. 
Recognizing Truth Social's record activity levels, Mr. Trump praised the continuous progress of his Social Media Platform. In an interview with John Solomon, he said, "I am really proud of Truth. I think Truth is fantastic."
According to Trump, Truth Social's success is enough to convince him not to return to Twitter, despite removing his ban from the application by Twitter's new owner Elon Musk. 
He asserted," I am back on Twitter but have not used it because Truth is so good. And Truth gets put into Twitter. It gets put into everything. It has just taken off, and moreover, people love it."
Truth Social's owner is extremely proud that the platform efficiently manages fake accounts, known as Bots, that trouble other social media sites. Taking off bots prevents hijacking of the platform by political or foreign influence trolls.
On Truth Social, the former President said," It has got real kinds of stuff, and it does not have the bots and the dots or all of the various things the fake accounts as they call them, millions of fake accounts, and we have a outstanding following."
Trump's Truth Social stands out with its new emerging features, while other Big Tech experiences fall in its user base. 
Top Reasons Why Big Tech is Going Down the Rabbit Hole of Layoffs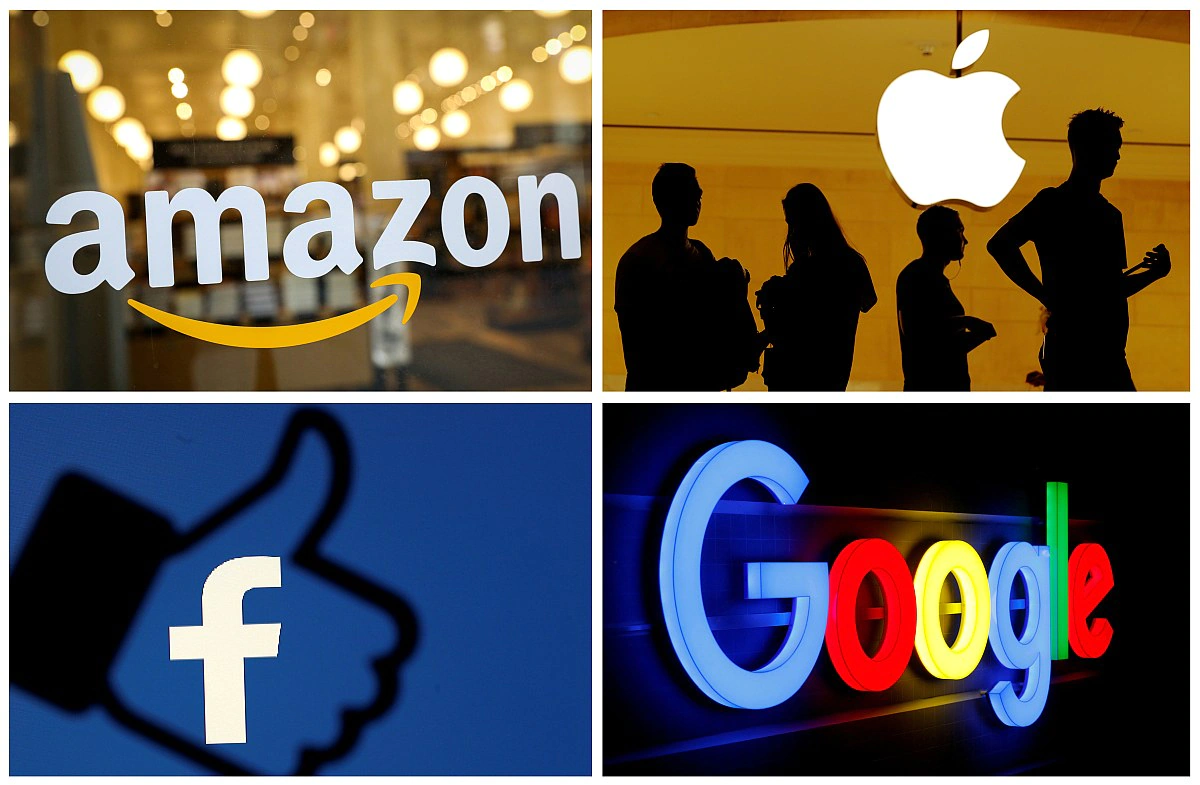 A news report recently recorded a wave of layoffs that have hit Big Tech social media companies in the past months. Their owners cite reasons such as rising labor costs, inflation, business slowdowns, and shortage of funds in both private and public markets. 
The unemployment rate has doubled, with the lowest rate of job openings in Big-Tech companies. Since the beginning of the previous year, 54 Tech startups have fired many employees. 
Let's read about a few of the probable reasons the leader of Big Tech mentions for going down the Rabbit Hole of Layoffs. 
1. Inflation
The first reason leading these Big Tech to grow slower is inflation and low economic growth. Inflation means the entity costs will rise with other input costs and decrease the product used-up capacity. 
Currently, inflation is at around 8%. If the consumption of the products or services is not going up, they are forced to slow down their growth, resulting in low growth. 
2. A Decline in Tech-Heavy Stock
The second reason behind Big Tech's falling is a decline in Tech-Heavy Stock. The decline in the tech-heavy stock index is a meter of the tech sector. The venture capital community recently warned these Big Tech that fundraising would be much more challenging for founders shortly. And we can see the layoffs for these Big Tech have started. 
3. Investor Money
Another reason for Big Tech layoffs is Investor money. In 2022, several people in business started companies based on investor money in the hope that investors would pay off in the long run. Many companies in the mobility field still lose money on their customers. 
4. Post-pandemic snapback
The Big Tech sector was one of the largest beneficiaries of behavioral shifts during the Covid 19 pandemic. But, since offices closed down and people spent time at home, investors 
began investing in stay-at-home stocks like Zoom, Netflix, and Peloton. After the pandemic, many businesses have to readjust as these people return to the office. 
5. VC Portfolio Rebalancing
Lastly, VC Portfolio Rebalancing might be responsible for Big Tech layoff. To begin, large investors holding a mix of assets, public stocks, and venture capital trade in their assets. If the value of publicly traded stock decreases, 
these investors will find themselves with a fairly larger percentage of their portfolio in venture capital and will have to rebalance by denying new investments in VC. Therefore, institutional investors may rebalance their portfolios by drawing back their venture capital funding. That can trickle through the startup funding, forcing Big Tech companies to reduce their cash burns in certain cases, meaning Big Tech is laid off. 
Big Tech Sued By Seattle Schools Over Mental Health 'Crisis'
The public school district of Seattle, U.S., has filed a lawsuit against Big Tech social media platforms for causing mental harm, anxiety, and depression among its students. The complaint targets Big Tech platforms like Facebook, Instagram, Google, Youtube, Snapchat, and Chinese-owned TikTok.
Public school officials alleged that they are holding Big Tech companies responsible for the consequences they have on the emotional and mental health of students. 
In the complaint, the school district charges these Big Tech companies for manipulating the psychology and neurophysiology of their users to spend more time on their social media platforms, creating a mental health crisis among young Americans.
Facebook owner Meta did not say anything about the case. Global Head of Safety Antigone Davis said the company wishes "teens to be safe online. We will work closely with experts, policymakers, and parents on these issues." 
Google, in an email, wrote, "we have invested heavily in creating safe experiences for children across our platforms."
In an interview, Seattle School Superintendent Brent Jones said, "young populations everywhere face great learning and life struggles that are intensified by the negative impacts of increased screen time, unfiltered content, and potentially addictive properties of social media." He added, "We hope this lawsuit is the first step toward changing this trend for our students, children throughout Washington, and the entire country."
In the current year, where Trump's Truth Social is hitting record levels, Big Tech is facing laws and regulations in the country on protecting privacy, competing with each other and other social media platforms with working on standards for content modification. 
Trump's Truth Social media vs. Big Tech keeps fluctuating in growth based on user and turnover. However, whether this potential lawsuit against Big tech compels similar actions from other schools is still a wonder. 

Subscribe to Email Updates :