Donald Trump revealed that he had been indicted in connection with classified documents found at his residence in Florida, a historic moment for the United States that makes him the first former President to face criminal charges while campaigning for another White House run.
Let's read what the former President says about the Justice Department and his indictment.
Trump Says He's Been Indicted In Federal Documents Investigation
On Thursday, Former President Donald Trump said that the Department of Justice (DOJ) had taken steps to charge him in connection with discovering hundreds of 'classified documents' at his residence Mar-a-Lago in Miami after he left the White House.
The former President revealed the news through a social media post by criticizing the Biden government in writing, "The corrupt Biden Administration has informed my attorneys that I've been Indicted, seemingly over the Boxes Hoax, even though Joe Biden has 1850 Boxes at the University of Delaware, additional Boxes at the University of Pennsylvania, and even more Boxes in Chinatown, D.C., and documents were strewn all over his garage floor where he parks his Corvette, which is 'secured' by only a garage door that is paper thin and opens much of the time."
Also, See: FBI offers to let full Oversight Committee review Biden document
While announcing his indictment, Trump also disclosed that the DOJ had summoned him to appear in a federal court in Miami on Tuesday. The former President noted, "This is indeed a 'Dark Day' for the United States of America."
Also, See: Trump to appear by video to hear order barring him from disclosing evidence.
Trump's indictment arises from a months-long investigation by special attorney Jack Smith for two allegations first, whether the former President defied the law by illegally holding hundreds of documents marked classified at his Palm Beach house, Mar-a-Lago, and second, whether Trump attempted to obstruct the government's efforts to recover the classified records.
Prosecutors have asserted that Trump took around 300 classified documents to Mar-a-Lago after leaving the White House. Though the FBI seized 100 of them in August 2022 while searching his home, he is alleged to hide the remaining documents.
Also, See: Trump To Deliver Mar-a-Lago Speech After Arraignment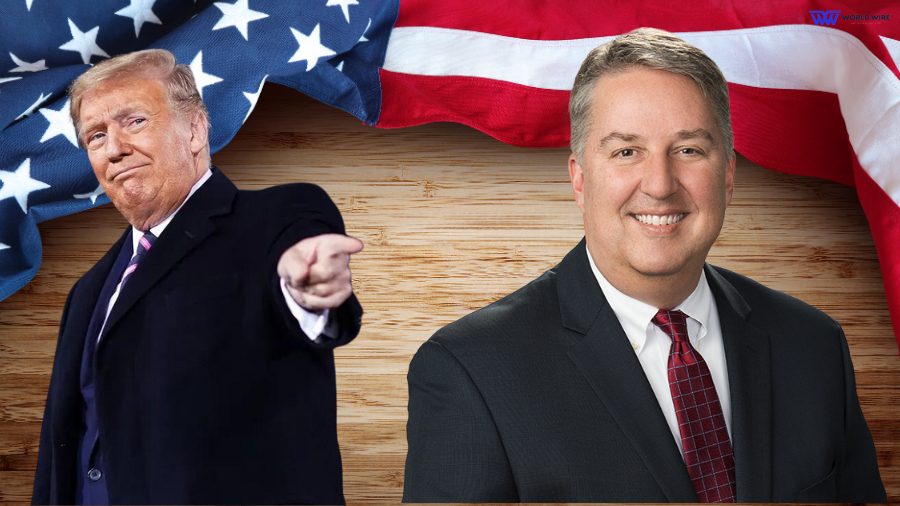 Trump's lawyer Jim Trusty tried to defend his client as innocent while also speaking about the charges against the former President. He said Trump is charged with many allegations, including willful retention, obstruction and conspiracy, and issuance of false statements. Trusty also said he was unsure when Trump's legal team would be indicted and was unaware of whether any other individuals connected with the case had been charged.
Also, See: Donald Trump Sued Michael Cohen, Former Lawyer for $500 Million
The former President has constantly denied the allegations and any wrongdoing in the case. He has even demanded to stop the investigation accusing the prosecutors of bias.
Earlier, Trump argued that the investigation into him was initiated to stop his presidential campaign, which he launched in November 2022.
In a lengthy post on social media, the Former President labeled his indictment as unfair. He claimed to be treated unfairly and said," I never thought it possible that such a thing could happen to a former President of the United States. I am an innocent man."
Trump, 77, currently tops the Republican Party presidential primary race, with Florida Governor Ron DeSantis following him. His indictment for the classified records on Thursday has made him the first former President to be indicted for federal criminal charges during his other run for the President.

Subscribe to Email Updates :