This month, according to the California Republican Party, Trump will give a speech at the Anaheim Marriott Hotel during a lunchtime event on September 29, the first day of the convention.
Donald Trump to speak at California GOP convention in Anaheim
The former president, Donald Trump, will speak at the state Republican Party conference in Anaheim, making a rare trip to the Democratic-dominated state of California.
Also, Read – Joe Biden says he's disappointed that Xi will not attend the G20 summit
In a statement, CAGOP Chairwoman Jessica Millan Patterson said, "We are thrilled to welcome President Trump back to the CAGOP convention stage for the first time since our 2016 convention. As California Republicans prepare to play a major role in deciding who our party's 2024 presidential nominee will be, I look forward to President Trump speaking with our delegates about his plans to move our country forward. We look forward to a great event and lunch keynote address from President Trump."
READ MORE – Ramaswamy's Trump Stance Could Affect 2024 Election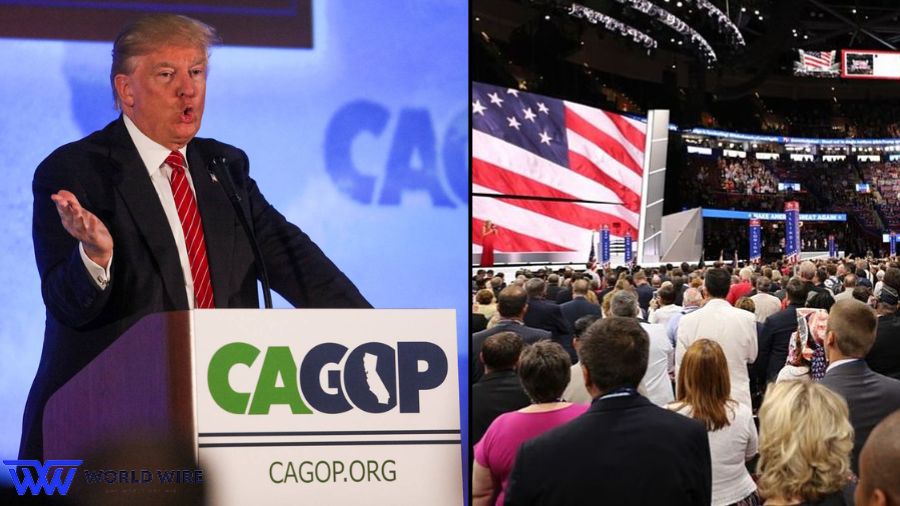 According to a statement from Chris LaCivita, a senior adviser on the Trump campaign, "President Trump is looking forward to seeing California Republicans at their state convention and is confident of overwhelming success in the upcoming March primary."
Check Out Other Headlines – McEnany's Attack on Christie Could Shake Up GOP Primary
Trump's visit was announced just days after the state Republican Party changed how delegates were distributed to candidates for the March 5 primary. Following the modified procedure, the winner of the state's 169 delegates will be the candidate who received more than half of the state's votes in the presidential primary.
Read Latest News- Trump Talks 2024 Plans in Exclusive Interview: 'I'm Definitely Running'
Delegates will be distributed proportionally based on the votes cast if no contender receives more than 50% of the vote.
Historically, delegates were chosen by individual congressional districts within the state's various congressional districts.
What's More – White House Warns GOP: Impeachment of Biden Would Be a Disaster
Despite recent criminal convictions, Trump, who currently leads among GOP presidential candidates in national polls, is expected to benefit greatly from the move.

Subscribe to Email Updates :