On Just the News, No Noise, John Solomon is joined by former President Donald Trump for an exclusive conversation. The topics discussed include the recently discovered confidential documents Biden had hidden away, the FBI's role in censoring Americans on social media, and more.
Watch John Solomon Interviews President Donald Trump
In the Thursday interview, The former president of the United States, Donald Trump, supported an impeachment investigation against his successor.
Related News Articles – White House Doesn't Want Joe Biden Impeached: 'Would Be a Disaster
However, Trump urged House Republicans to conduct the investigation fairly and determine definitively whether Joe Biden profited financially from his son Hunter's international business ventures.
Trump stated to Just the News that an impeachment investigation was necessary in light of the evidence gathered by House Oversight Chairman James Comer against President Biden, which included contacts with dubious business partners in China, Russia, Ukraine, Romania, and Kazakhstan, as well as reports of suspicious bank activity and contacts with three pseudonymous email accounts.
Also, Read – Kamala Harris's Slip-Up During Interview Sparks Debate
He stated in the interview, "I don't think when you have all these preparations, and you have all of these different methods, even all the aliases – whoever heard of (having) more aliases than Al Capone – I would think that you know, a fair person because you want it to be fair, it has to be fair … but a fair person would have no choice but to impeach,"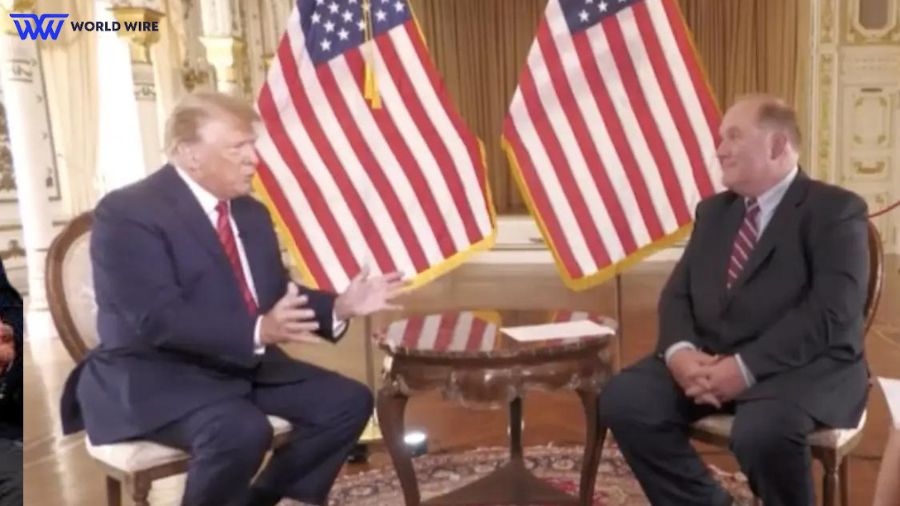 Read Latest News – AOC's Awkward Response to Reporter's Question Goes Viral
He further added, "The bottom line is if this cash is true if all these things are true – you know the statement is true about the billion dollars because he's got that (on video) – I don't know actually how Republicans could not do it. I think a Republican would be primaried and lose immediately, no matter what district they're in."
Trump claimed he didn't think the Senate's acquittal of him in the House of Representatives' 2019 and 2021 impeachments was fair. He stated, "I was treated unfairly. I was exactly right,"
READ MORE – Biden to Help Hawaii Harden Power Grid After Deadly Wildfires
The 45th president, who is vying for the GOP nomination to challenge Biden in 2024, also responded to revelations made last week by Just the News that Joe Biden, then the vice president, went against U.S. policy advice when he withheld a $1 billion loan guarantee in late 2015 to pressure Ukraine to fire its chief prosecutor, who just so happened to be looking into the Burisma Holdings energy company paying Hunter Biden millions at the time.
During the 2019 impeachment proceedings, Biden insisted that he was only following American policy established by career federal officials.
What's More – DeSantis Faces Major Test as Governor and 2024 Candidate
However, according to State Department memos obtained by Just the News, officials from the departments of Justice, State, and Treasury had advised that the U.S. should provide the loan guarantees because Viktor Shokin, the prosecutor, was doing a sufficient job.
In 2019, Trump was accused of misusing his authority by requesting that the president of Ukraine investigate the transactions of Biden inside that former Soviet republic. Trump expressed astonishment at seeing new evidence and said he thought it had been concealed from the impeachment proceedings.
Check Out Other Headlines – Trump Vows to Lock up Political Enemies if He Returns to the White House
He claimed that his request was justified then and that the new papers support that claim.
He claimed it was legal to ask Ukrainian President Volodymyr Zelensky in 2019 to look into Hunter Biden's business dealings there, noting that the FBI later admitted it had been receiving similar information from a reliable informant that Burisma may have allegedly provided the Biden family with a bribe.

Subscribe to Email Updates :