The Republican presidential contender and a former governor of New Jersey, Chris Christie, has been praising the Biden Justice Department and the FBI despite their unusual targeting of the former president.
Trump has been charged with numerous crimes, including one for allegedly handling sensitive data improperly, a charge that President Joe Biden has also been accused of.
Kayleigh McEnany Shreds Chris Christie's Campaign Strategy
Christie is a former federal prosecutor well known for constantly criticizing McEnany's former boss, leading GOP contender Donald Trump.
Also, Read – Watch John Solomon Interviews President Donald Trump
Christie received scathing criticism from Fox News host and former White House press secretary Kayleigh McEnany for a campaign approach she believes will fail to win over the Republican base.
Before Christopher Wray's appearance before a House committee earlier in the day, Christie stated on Fox News: "I did recommend him to President Trump, and I'm proud that I did."
READ MORE – White House Doesn't Want Joe Biden Impeached: 'Would Be a Disaster'
Christie stated, "Those things they're talking about today, and the director made this point over and over again, are all things from when Jim Comey, Eric Holder, and Loretta Lynch were in charge of the Justice Department — before he got put in charge. He fired the entire Comey leadership team out of the FBI, they're all gone."
Christie further added, "Is it all fixed? Of course, it's not all fixed. Jim Comey, Eric Holder, and Loretta Lynch drastically harmed the Department of Justice and the FBI. And Chris Wray has now spent years fixing that. What you saw today was an animated and combative FBI director who is defending the men and women who work for him… and do a great job…"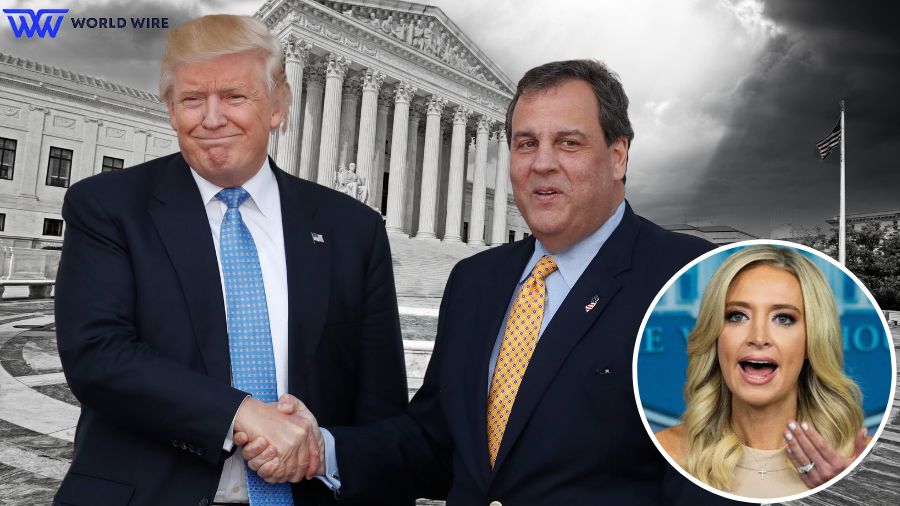 Check Out Other Headlines – Kamala Harris's Interview Mistake: What It Means
Additionally, he said: "So yeah, I think Chris Wray has done a very good job, and I think a lot of the stuff you see today is theatre, people trying to raise money for campaigns."
Following Christie's recent backing of Wray, McEnany claimed on a segment of "Outnumbered" that it wouldn't win over many Republicans, much alone Trump supporters.
What's More – AOC's Response to Reporter's Question Sparks Debate
She added, "Best of luck to Chris Christie with that message in a GOP primary that has tremendous distrust for the FBI."
She acknowledged that Wray had improved the bureau and accomplished some good deeds but added that he has yet to address many current problems.
Read Latest News Headlines –  Joe Biden Administration Pledges $95 Million for Hawaii's Electric Grid.
She added, "There's a lot of questions for him — this 'radical traditionalist Catholic' memo which he rescinded, he said he was 'aghast' by it. But yet he won't allow the authors of that before Congress. None of this instills confidence in the American people, many of whom have distrust for the FBI."
Also, Read – DeSantis Faces Hurricane Test as 2024 Presidential Candidate
With inaction on impeaching Biden and actions to shield the former Trump from ongoing investigations, the furious Georgia Republican issued an ultimatum to her fellow House Republicans.
On Thursday evening, The Republican congresswoman said during a town hall-style event in her Floyd County, Georgia, district that she would not vote to fund the government if House Republican leaders did not move to have articles of impeachment against Biden and take additional steps to shield Trump from federal investigations.
Read More – Trump's Jail Threat Sparks Debate Over Rule of Law
Including Trump ally Marjorie Taylor Greene, several Republicans in Congress are tired of what they see to be Biden's continual politicized charges against Trump.
Taylor Greene also announced, "I've already decided I will not vote to fund the government unless we have passed an impeachment inquiry on Joe Biden."

Subscribe to Email Updates :