President of the United States, Joe Biden, stated on Sunday that he was unhappy that Chinese President Xi Jinping would not attend the G20 conference in India. Still, he added that he would "get to see him."
Joe Biden says he's disappointed that Xi will not attend the G20 summit.
Without more clarification, Biden told reporters at Rehoboth Beach, Delaware, "I am disappointed, but I am going to see him.
Also, READ – Ramaswamy doubles down on voting for Trump if convicted
As part of his administration's efforts to improve ties between the United States and Asia, Biden will go to Hanoi,Vietnam after attending the Group of 20 summit in India from September 7 to 10.
According to sources familiar with the situation, Xi is likely to skip the summit, and Chinese Premier Li Qiang will likely represent Beijing at the gathering in New Delhi.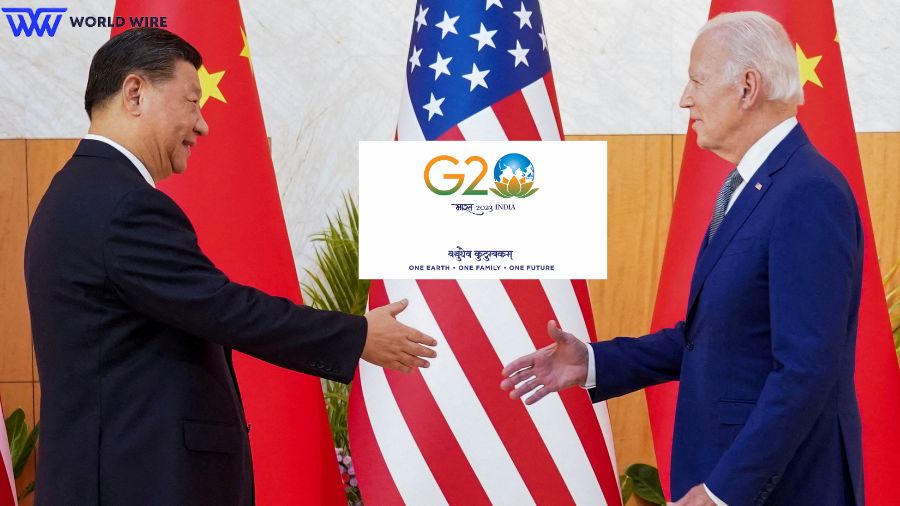 Check Out Other Headlines – McEnany Calls Christie's Campaign a 'Mess'
When asked if he was excited for his trip, Biden responded, "Yes, I am."
Biden stated, "I want a little more … coordination. I think they both (India and Vietnam) want much closer relations with the United States, and that can be very helpful,"
READ MORE – Trump Speaks Out on Jan. 6, Biden Admin, and 2024 Plans in Exclusive Interview
According to spokeswoman Mao Ning, China expects the summit would strengthen consensus, induce confidence, and promote development.
Although no official sit-down has been scheduled, two administration sources told NBC News this week that the two leaders may meet in San Francisco in November during the Asia-Pacific Economic Cooperation, or APEC, summit instead of in India.
What's More – White House Doesn't Want Joe Biden Impeached: 'Would Be a Disaster

Subscribe to Email Updates :