Homes that require broadband for employment, education, healthcare, and other purposes can more easily afford it through ACP.
Here you have details of the news.
Eligible households could receive a Broadband Discount
Last week, Citizens Telephone Cooperative announced that it is attempting to raise awareness of the Federal Communications Commission's Affordable Connectivity Program.
Eligible homes can receive a monthly discount of up to $30 on nontribal lands and $70 tribal lands on broadband service under the Affordable Connectivity Program.
In addition, eligible homes can also get a $100 ACP discount to purchase a tablet and a free laptop for low-income families.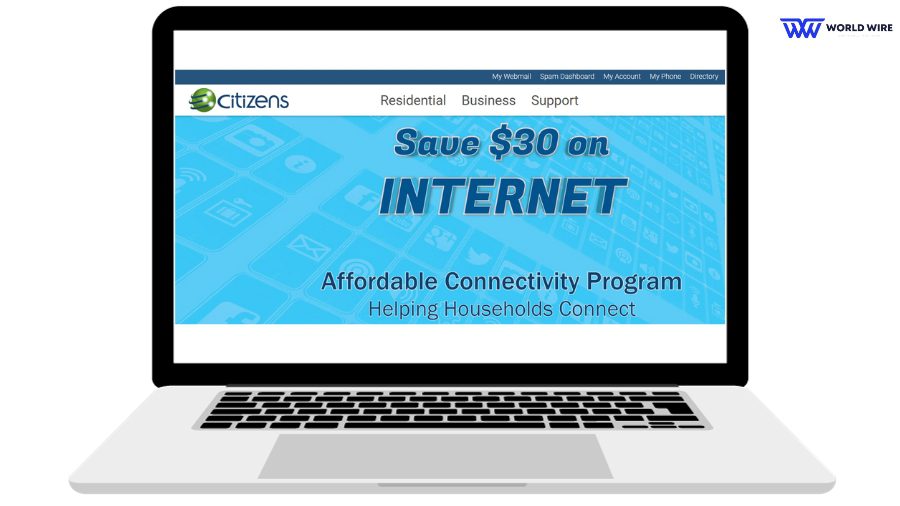 If one or more of the following conditions is met by a household member, they are eligible for the Affordable Connectivity Program:
If a household's annual income is at or below 200% of the Federal Poverty Guidelines
Received a Federal Pell Grant during the current award year
Fulfills requirements for low-income internet programs offered by a participating provider.
Participate in one of these assistance programs:

Free and Reduced-Price School Lunch Program or School Breakfast Program, including at U.S. Department of Agriculture Community Eligibility Provision schools
Supplemental Nutrition Assistance Program SNAP or Food Stamps
Housing Choice Voucher (HCV) Program (Section 8 Vouchers)
Project-Based Rental Assistance (PBRA)/202/811
Supplemental Security Income (SSI)
WIC
Veterans Pension or Survivor Benefits
Households who meet the eligibility requirements can enlist for free government internet by contacting their preferred participating broadband provider and choosing a plan or by visiting "https://getinternet.gov/apply" to complete an online application or print a mail-in application.
Call (540) 745-2111 or visit the link at "https://citizens.coop/affordable-connectivity-program/" for additional information. The address of Citizens is 220 Webbs Mill Rd. in Floyd. The lobby hours are Monday through Friday, 8 a.m. to 5 p.m., and Saturday, 9 a.m. to 1 p.m.
Signup For Our Newsletter