Are you looking for a proper guide to know more about FreedomPop free internet program? If yes, then you have stumbled upon the right article.
Fed up with my Internet bills, I began searching for ways to get discounted or free Internet so that I could save a few bucks on my Internet bills.
Fortunately, I learned about FreedomPop's free Internet program, and when I applied for this program, surprisingly, I received free services and a tablet for just $19.
With this article, let me share with you how to apply for the FreedomPop internet program, its eligibility criteria, required documents, and more.
So, without further delay, let's begin.
Does FreedomPop give Free Internet?
The answer is yes. FreedomPop is one of the largest Mobile Virtual Network Providers (MVNOs) in the United States that uses the T-Mobile and AT&T networks to serve its customers.
It provides free Internet services to eligible people through its various plans and participation in the government assistance Affordable Connectivity Program ACP.
Why You Choose Reasons To Choose FreedomPop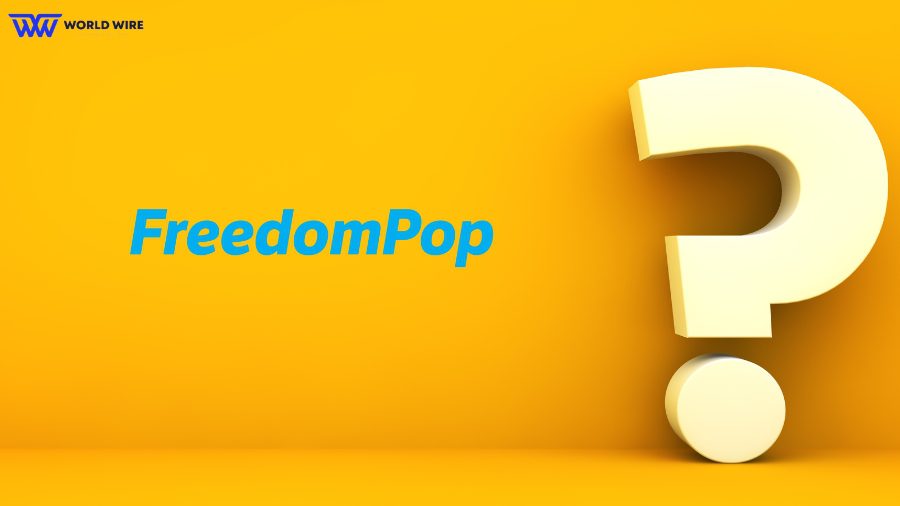 While it is an MVNO, there are many reasons to choose FreedomPop as your network provider. Here are a few of them.
With FreedomPop, you can use the most reliable T-Mobile and AT&T network at a reasonable price. T-Mobile and AT&T are among the top three carriers in the country and have the largest network coverage in the United States.
FreedomPop provides the benefit of Bring Your Own Phone to its network.
FreedomPop offers Affordable Connectivity Program (ACP) benefits.
The provider offers affordable Internet plans with many benefits like cellular voice and text, free unlimited Wi-Fi calls, etc.
The provider offers its benefit for no activation fee and without requiring you to sign any mandatory contracts.
How To Get FreedomPop Free Internet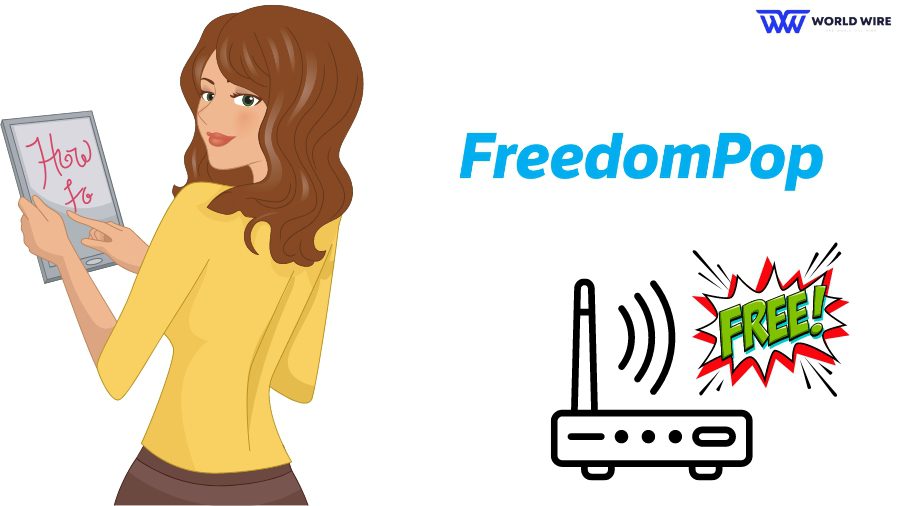 You can get FreedomPop free Internet in two ways.
As a first-time subscriber
FreedomPop provides free Internet to people joining the network for the first time. The provider offers FreedomPop a free internet plan, including 10 minutes of talk, 10 texts, and 25 MB of data to first-time subscribers.
If you enroll with the provider, you will have to pay the initial $10 for a FreedomPop SIM kit, and then the company will activate your free plan as a first-time customer. Although a small benefit, it can be used in an emergency.
By qualifying for the ACP
You can get free Internet by qualifying for the Affordable Connectivity Program (ACP). ACP offers a $30 discount on the monthly Internet bills to eligible non-Tribal people and up to a $75 Internet discount for Tribal land dwellers.
The program also offers a $100 one-time discount to purchase Tablets, laptops, or desktop computers with a co-pay of $10-$50. However, the benefits vary for different ACP providers.
FreedomPop provides low-cost Internet to eligible low-income people through the ACP program. However, you must meet some eligibility criteria to qualify for the FreedomPop ACP program. These are discussed in the next section.
How To Qualify For FreedomPop Free Internet Via The ACP
With its participation in ACP, a federal government program, FreedomPop helps people get free government internet and internet-connected devices.
However, this program is only for those who meet its eligibility criteria, which consist of having a low income below the federal poverty guidelines and participating in government assistance programs such as Medicaid, SNAP, TANF, etc.
Steps To Apply For FreedomPop Free Internet
If eligible, you can apply for FreedomPop free Internet through the ACP. The application is available in two methods: the FreedomPop website and the ACP website.
Apply via the FreedomPop Website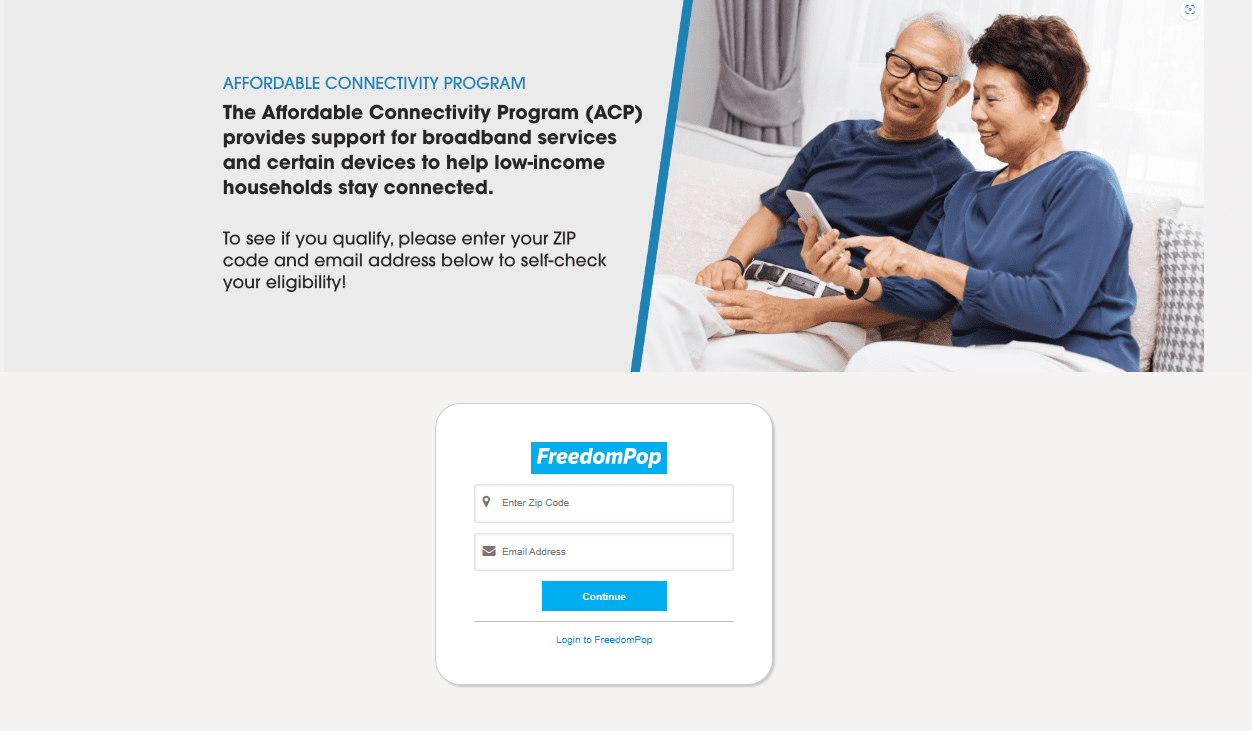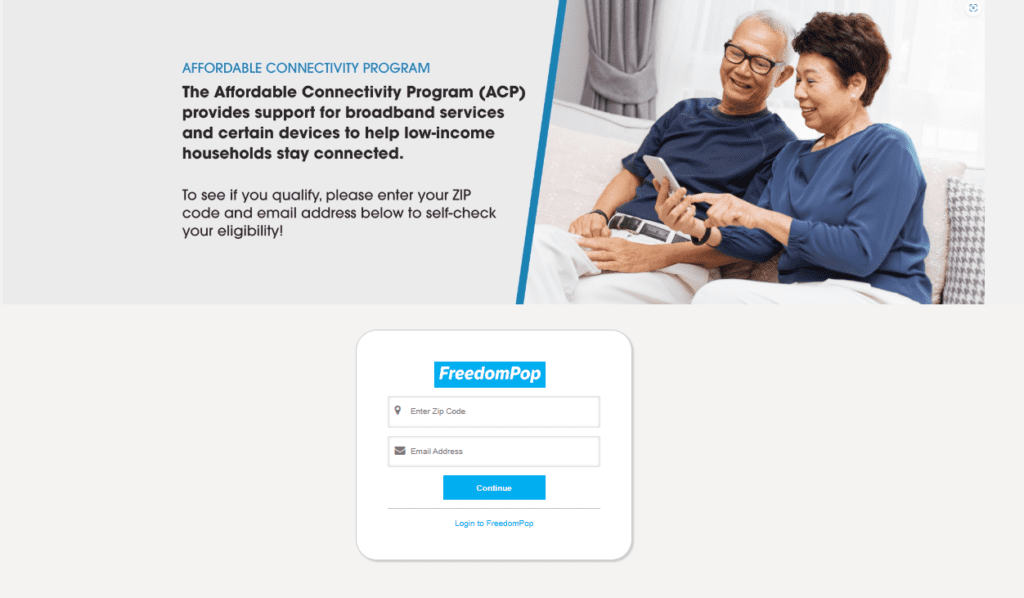 You can apply for FreedomPop free internet via its website at "https://freedompop-web.telgoo5.com/".
Please follow the below steps to do so.
Enter your ZIP code and email address.
You will be redirected to the FreedomPop ACP application form of your state.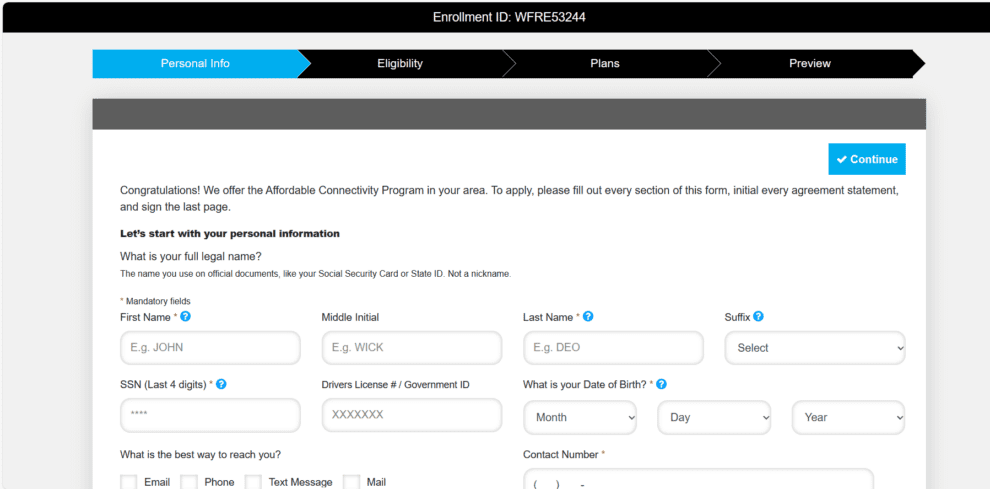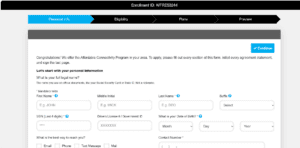 Fill up the form with your correct information.
Choose your eligibility and Upload the eligibility documents.
Choose your desired plans
Finally, submit your application.
Wait for the provider's response.
Application via ACP Official Website
You can also apply for FreedomPop free internet through the official website of the ACP at http://Acpbenefit.org.
Please follow the below steps to do so.
Open the above site in your browser.
Click on the "Apply now" icon.
Fill up the application form with your details.
Upload the eligibility documents.
Please review your application and finally submit it.
Wait for the response.
Once your application is approved, you can reach FreedomPop to subscribe to their ACP benefits.
Eligibility
To be eligible for the FreedomPop ACP program, you must meet 3 conditions. Which are
Age and Citizenship Requirement
Income Eligibility
Program Participation Eligibility
Age and Citizenship Requirement
You must be 18 or an emancipated minor.
You must be a citizen of the states where FreedomPop offers the ACP benefits.
Income Eligibility
You can qualify for the ACP if your annual family income is below or at 200% of the federal poverty guidelines.
Program Participation Eligibility
You are eligible for the ACP if you or any family member receives benefits from any other eligible government support programs listed below.
Supplemental Nutrition Assistance Program (SNAP) / FoodStamps
Supplemental Security Income (SSI)
Federal Public Housing Assistance or Section 8
Federal Public Housing Assistance (FPHA)
Tribal TANF
Women, Infants, and Children Program (WIC)
Veterans and Survivors Pension Benefit
National School Lunch Program
Bureau of Indian Affairs general assistance
Food Distribution Program on Indian Reservations
Documents Required
You must provide certain valid documents to prove your qualifications during the application process. These documents depend upon the eligibility through which you qualify for the FreedomPop Free Internet via the ACP.
Here are the accepted official documents based on your eligibility.
Document to prove your income
If you apply for the FreedomPop ACP on your income basis, you can use one of the following documents.
Current Income statement from your employer
Federal, state, or Tribal tax returns
Worker's Compensation statement of benefits
Paypaycheck stubs for 12 months
Social Security statement of benefits
Veterans Administration statement of benefits
Pension documentation
A divorce decree
A child support award
Documents to prove your program participation
You can look for these documents if you apply for the ACP as an eligible government program beneficiary.
Benefits award letter
Children's school documentation
Program verification letter
Program statement of benefits
Program approval letter
Other documents
Apart from eligibility, you may need to verify your address, identity, or age during the application. In that case, you can use these documents.
U.S. passport
U.S. Driver license
A birth certificate
Certificate of citizenship
Certificate of naturalization
A federal, state, Tribal, or military ID
Certificate of emancipation
FreedomPop Internet Plans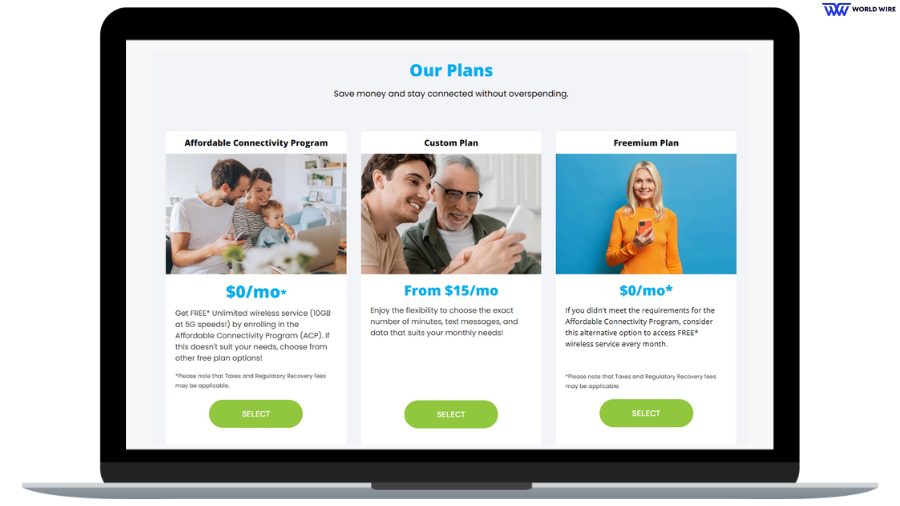 FreedomPop offers multiple phone service plans, including minutes, unlimited texts, and Unlimited free internet.
Currently, the company offers 3 plans for its customers.
$0/month ACP plan
This plan is only for those customers who qualify for the FreedomPop ACP program, including the following features.
Unlimited Talk and Text
10 GB high speed data
No contract required
A brand new tablet for only $19.
Note: If you are unsatisfied with these benefits, you can choose other plans during the application procedure. However, additional charges may apply.
Custom Plans
These plans are for all customers and come in 3 different prices.
$15/mo

Unlimited talk and text
1GB High-Speed data

$25/mo

Unlimited talk and text
4GB High-Speed data

$15/mo

Unlimited talk and text
10GB High-Speed data
Freemium Plan
This plan is for those not qualifying for the ACP program and provides the following benefits.
10 Minutes talk
10 text messages
25MB/mo High-Speed data
One-time $10 sim kit fees
Note: If you fail to qualify for the FreedomPop ACP program, you can still get free internet through T-Mobile and AT&T, which are its major network providers.
Benefits Of FreedomPop Internet
You are entitled to the following benefits when you receive the FreedomPop free Internet.
Free Unlimited calling and texting between FreedomPop cell phones
Use of the largest GSM network
Free unlimited Wi-Fi network
No need for app installation
No-contract arrangement
free 4G LTE data every month by adding friends
unlimited free data by filling partner offers
International calls, visual voicemail, and VoLTE
Wi-Fi calling and texting from anywhere
Bring your phone and keep your number
With all these benefits, you can:
Stay connected to your family and friends from anywhere in the country
Access online education
Search for a better job opportunity
Get emergency medical help
Explore e-commerce sites and shop online
Frequently Asked Questions
Can I get FreedomPop free Internet?
Yes. You can get free Internet by joining the company for the first time or qualifying for the ACP program. However, the first option offers limited benefits, while the second has more benefits.
Who can get free Internet from FreedomPop?
New customers are joining the provider for the first time, and the ACP-qualified people can get free Internet.
Can I get a free Tablet from FreedomPop?
No. FreedomPop does not offer an entirely free Tablet. It offers a $100 discount to the ACP-qualified people, and you must have to make a co-pay of $19.
What network does FreedomPop use?
FreedomPop is a Mobile Virtual Network Operator (MVNO) that uses T-Mobile's and AT&T's network to serve its customers in the United States.
Can I apply for FreedomPop free Internet if I receive Lifeline?
Yes. Since you already receive the benefit of one of the eligible government support programs, you can apply for the Freedom ACP for free Internet.

Subscribe to Email Updates :