Want to get Gen Mobile ACP free phone? If yes, you have stumbled upon the right webpage. Gen Mobile is a wireless and telecom carrier. It participates in the Affordable Connectivity Program and, therefore, offers free broadband services to eligible households. Gen Mobile also offers a one-time subsidy to purchase a digital device.
In this article, you will learn how to get Gen Mobile ACP free phone and other related information.
So, without any further ado, let's get started –
Can I get a Free Gen Mobile Free Phone by ACP?
ACP is the government's broadband program for low-income families to replace the Emergency Broadband Benefit Program.
ACP offers discounts to qualifying members, and this discount can be applied to Gen Mobile. Even though you can get Gen Mobile free government phone, you cannot get one through ACP as ACP does not offer subsidies on phones.
What is Affordable Connectivity Program (ACP)?
The Affordable Connectivity Program is a government-initiated broadband grant program. The ACP program helps low-income families connect to the world and provides a discount to low-income families towards their monthly broadband bill.
The program was created to replace the Emergency Broadband Benefit program. The ACP program offers eligible customers a $30 per month discount on Internet services and up to $75 per month for members in qualifying tribal areas.
Eligible households can also receive a discount of up to $100 for the purchase of a laptop or tablet from participating providers. Members must pay more than $10 and less than $50 on the purchase price.
How to get Gen Mobile ACP Free Phone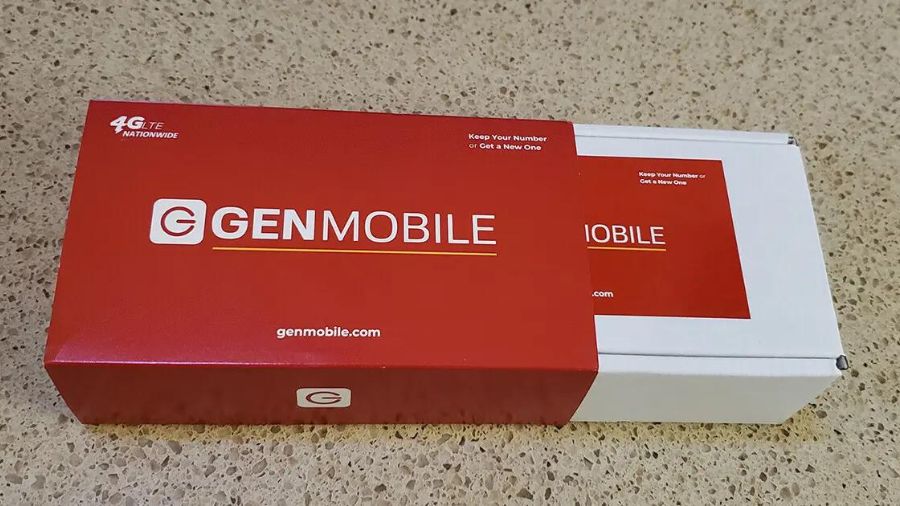 You must be eligible for the Affordable Connectivity Program to get a Gen Mobile free phone.
You can be eligible for the program if you participate in or have received any of the below-shared documentation –
WIC
SSI
Pell Grant
Reduced Price Lunch
Social Security Statement of Benefits
Pension Statement of Benefits
Veteran Administration Document
Child Support Award
Divorce Decree
Alternatively, you can be eligible for the Gen Mobile ACP program if your household annual income is at or below 200% of the Federal Poverty Guidelines.
Benefits of Gen Mobile ACP
Here's the list of benefits offered by Gen Mobile –
You can get a $30 ACP discount on monthly broadband services.
You can get unlimited talk, text, and 7 GB LTE data plans for phones.
The qualifying members will receive a $100 discount towards purchasing a tablet or computer.
The 7 GB ACP plan includes the following –

Unlimited nationwide calling in the United States
Unlimited text
High-speed 5G/4G LTE data
Gen Mobile ACP Terms and Conditions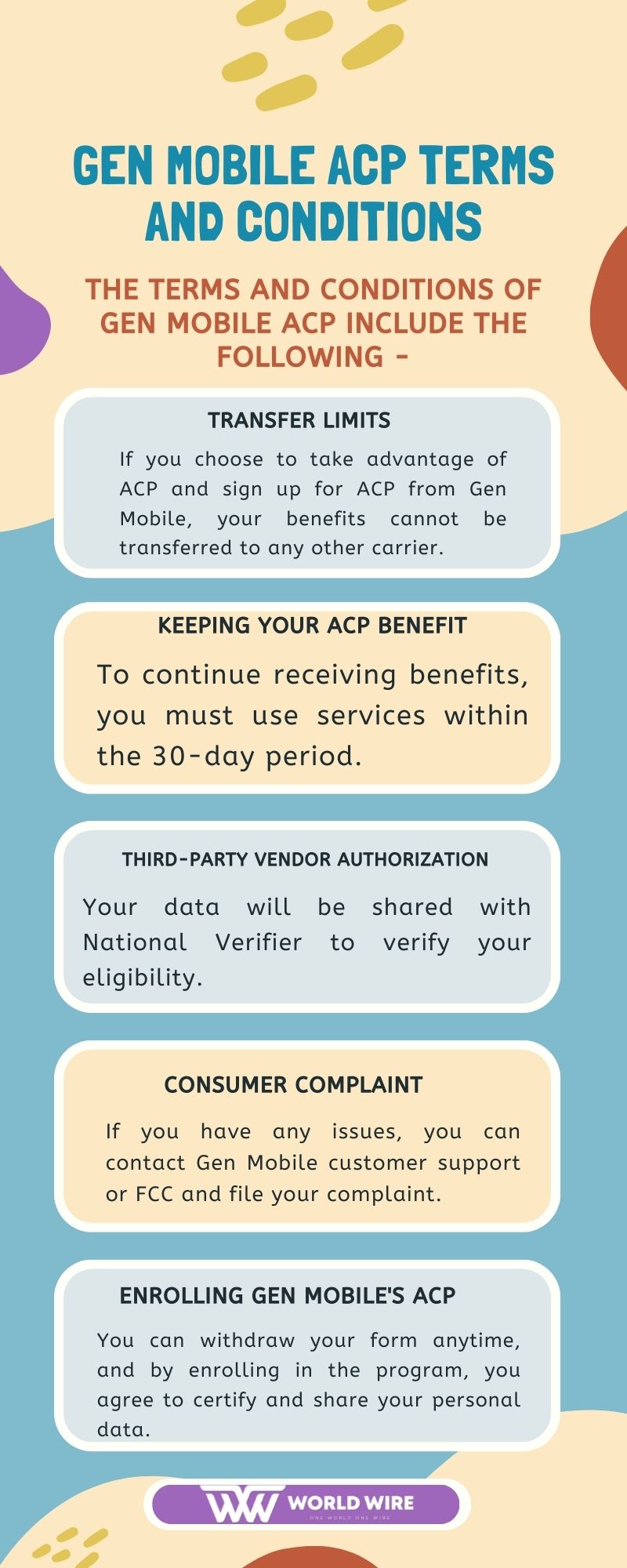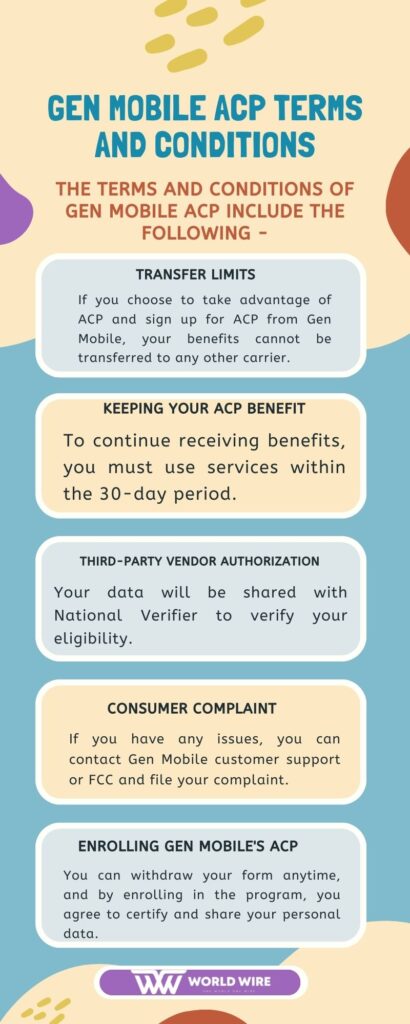 The terms and conditions of Gen Mobile ACP include the following –
Transfer Limits – If you choose to take advantage of ACP and sign up for ACP from Gen Mobile, your benefits cannot be transferred to any other carrier.
Keeping your ACP benefit – To continue receiving benefits, you must use services within the 30-day period.
Third-party vendor Authorization – Your data will be shared with National Verifier to verify your eligibility.
Consumer complaint – If you have any issues, you can contact Gen Mobile customer support or FCC and file your complaint.
Enrolling Gen Mobile's ACP – You can withdraw your form anytime, and by enrolling in the program, you agree to certify and share your personal data.
What phones are Compatible with Gen Mobile?
GSM compatible phone
Your phone must be unlocked
You shouldn't have any pending bills from your past carrier
FAQs
What kind of phone is the Gen Mobile ACP Free Phone?
The Gen Mobile ACP free phone is an Android smartphone with basic features such as calling, texting, internet browsing, and a camera.
What kind of coverage does the Gen Mobile ACP Free Phone provide?
The Gen Mobile free phone provides nationwide 4G coverage, thanks to the Sprint network.
Signup For Our Newsletter