Are you looking for a guide on GO MD USA free Tablet, so you can understand its application process much better? If yes, then you have stumbled upon the right article.
Access to technology is becoming increasingly essential with the progress of the digital age. However, not everyone has access to technology due to the global crisis.
The government has developed an initiative, such as Affordable Connectivity Program ACP, for qualified individuals to bridge this growing divide.
As a part of the ACP program, Go MD USA offers every individual an opportunity to evolve in the ever-growing world of technology, gaining benefits in communication, education, career, and personal growth.
This article will provide information on how to get GO MD USA Free Tablet, the Eligibility criteria, the needed documents, and the application process.
So without further ado, let's get started.
What is the GO MD USA Free Tablet?
GO MD USA actively participates in the Affordable Connectivity Program (ACP). ACP is an FCC benefit program that provides affordable broadband to households with low annual incomes.
ACP program offers a discount of up to $35 and up to $75(tribal lands) on monthly internet services. In addition, you will also get a discount of up to $100 towards purchasing internet-connecting devices (with a co-pay b/w $10 to $50), such as Tablets, laptops, desktops, and in some cases, smartphones.
With its participation in the ACP program GO MD USA offer many benefits, allowing individuals to make the most of this valuable resource. If you need this tablet device, you can own it by making an upfront fee of $10.99.
Although the tablet is not free but since you are receiving a tablet with a $100 ACP discount and the upfront fee is very low, it's sometimes referred to as Go MD USA free tablet.
Apart from the discounted tablet, you can also recieve several other benefits, such as a free Android phone or a discounted iPhone 6s.
We have mentioned all the Go MD USA ACP program benefits you can choose from.
Tablet

$100 discount
$10.99 co-pay
High-speed monthly data

Android Device

Free Android device
Unlimited Talk & Text
Unlimited Data*

iPhone 6s

$49.99 iPhone 6s
Unlimited Talk & Text
Unlimited Data*
How to Apply for the GO MD USA Free Tablet?
When you better understand the application process, you are well on your way to smoother and faster results. Fortunately, different methods are available to apply for the GO MD USA ACP program.
Here is the description of all the methods to apply for the GO MD USA ACP program: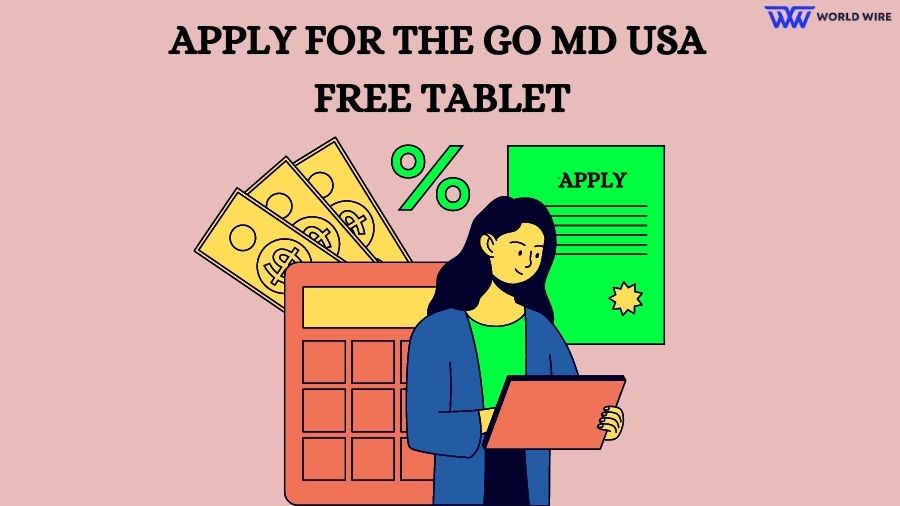 Apply via GO MD USA
Acquiring the GO MD USA free ACP tablet is simple if you apply through their official website. Here are the steps to do so:
Visit the official portal of GO MD USA at "https://gomdusa.net/."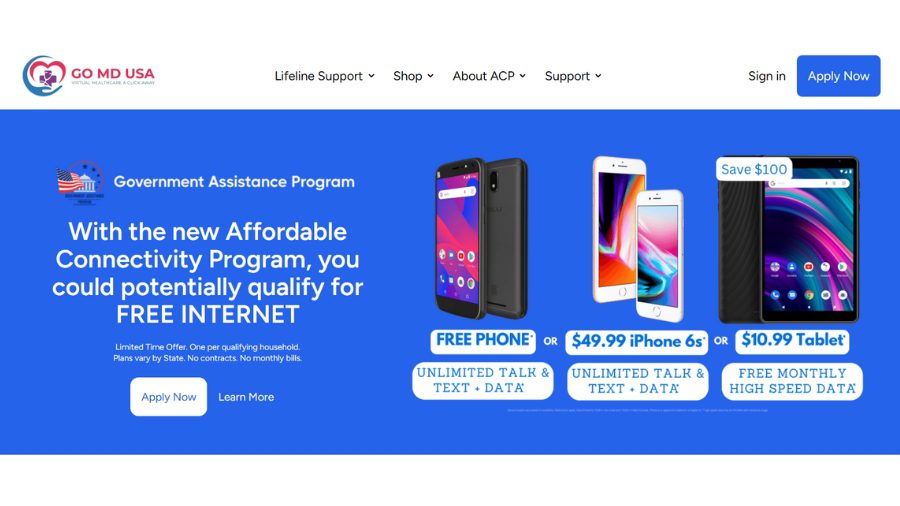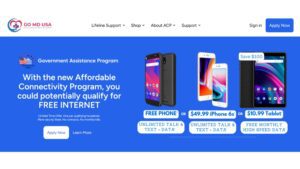 In the home screen, click on the Apply Now option.
Now you will be redirected to the application page of ACP.
Enter your ZIP code and email address, then tap the Apply Now button.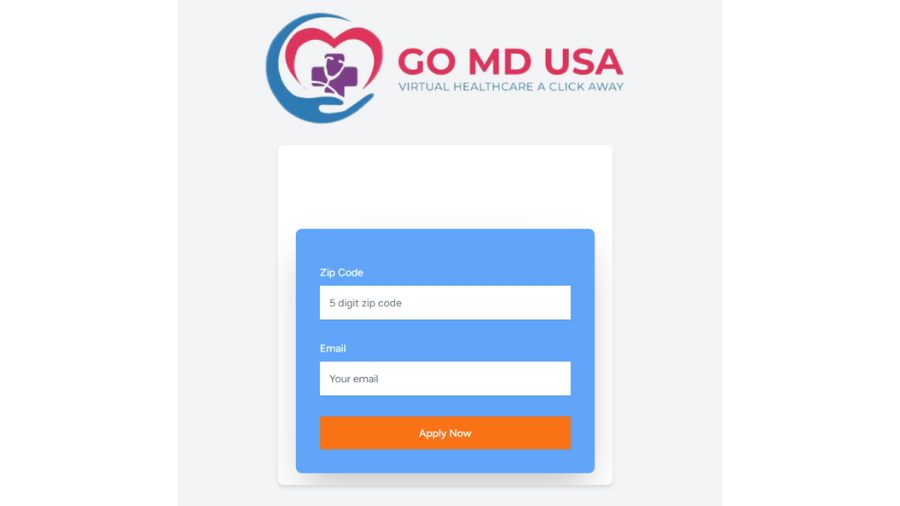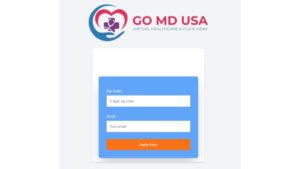 Fill in the application form with the required details as first, middle name, last name, date of birth, and the last four digits of your social security number.
Add the ID number of your government ID or driver's license, email address, and contact number.
On the next screen, enter your address.
Now, you can choose your eligibility program and agree to the terms and conditions of the provider.
You may also need to upload the necessary eligibility documents
Follow the prompts to complete and submit the application.
Once you have completed the application process, approval will take 20 to 30 minutes. However, the approval will take around 3 or 4 days in certain cases. Once the approval is processed, the provider will start shipping the GO MD USA tablet to the address.
Apply via Mail
You can ensure the mail application if you don't want to enroll for GO MD USA free tablet online in their portal. Here are the steps to follow to apply through mail:
Download the ACP application form at "affordableconnectivity.gov/wp-content/uploads/ACP-Application-Form-English.pdf."
Attach Household Worksheet with your application "https://www.affordableconnectivity.gov/wp-content/uploads/lifeline/images/ACP-Household-Worksheet-English.pdf"
Take the print of the application form.
Fill out the application form and attach all the eligibility documents
Send your application form to ACP Support Center PO Box 9100Wilkes-Barre, PA 18773
Once your application is approved, contact Go MD USA and enroll in their services
Note: If your Application for GO MD USA gets rejected, you can also look for other providers who offer free tablets under the ACP program; read out guide on "Apply Nuu Mobile free tablet," "Apply for Whoop Connect free tablet," and "Q Link Wireless free tablet"
Best Tips for Smoother Application Process
Here are some tips that you can use to avoid issues while applying for a GO MD USA tablet:
Review the Program-Specific Procedures
Each program has its unique application process. Hence carefully review the instructions for the GO MD USA ACP program. You can also choose your desired form of submission – online portal, mail, or in person.
Ensure Eligibility
Before you start the application process, ensure you are eligible for the GO MD USA ACP program. The eligibility is based on low income and other government program participation.
Assure Accuracy
Fill out the application form with accurate and up-to-date information. Ensure you have added every required detail, such as name, contact details, and data for eligibility.
Don't Miss the Documents
Ensure to add copies of supporting documents like identification, proof of address, and more. Follow the specific guidelines for uploading these documents.
Frequent Follow-Up
Keep track of any notifications or deadlines after applying. You have to follow up with the GO MD USA  to confirm your status or to provide any additional information requested by the officials.
Eligibility Criteria For GO MD USA Free Tablet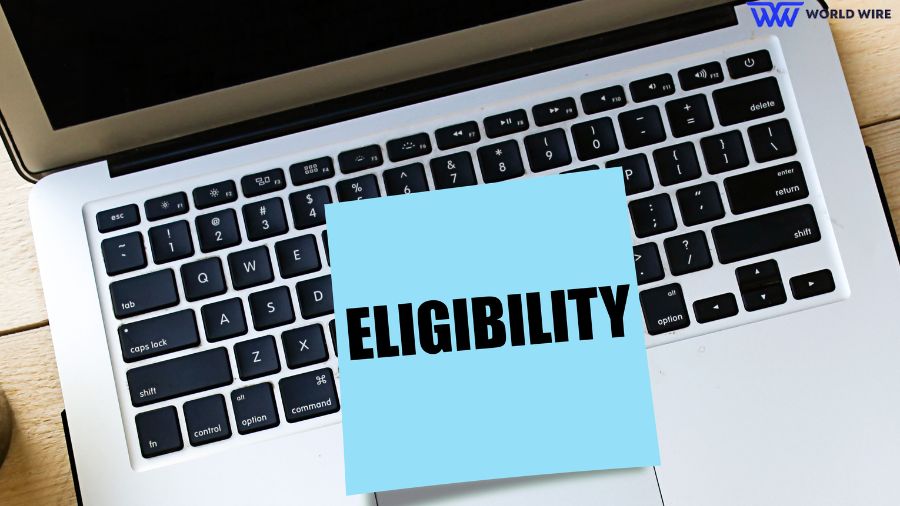 Applying to the ACP program will be easier if you are prepared. Make sure to streamline the process and verify your eligibility to get a brand-new GO MD USA free tablet. There are three ways to know whether you qualify for the ACP program.
General Eligibility

You must be 18 years old
You must be a permanent resident of the state you  are applying from

Income eligibility
Your annual household income must be below 200% of the federal poverty guidelines
Program Participation

Medicaid
Food Stamps or Supplemental Nutrition Assistance Program (SNAP)
SSI (Supplemental Security Income)
Federal Public Housing Assistance (FPHA)
WIC (Special Supplemental Nutrition Program For Women)
Free or Reduced Price School Breakfast Program
Food Distribution Program on Indian Reservations
Veterans' pension or survivors' benefits
Tribal Head Start
Tribal TANF
Federal Pell Grant in the current year.
Documents Required for GO MD USA Free Tablet
You must have the documentation to prove your eligibility before applying for the GO MD USA tablet program.
Here's the list of common documents you must provide during the program application process.
Proof of identity
National ID
Passport
Driver's license
Government Assistance Program Participation Proof
Approval letter
Benefit award letter
Verification letter
Statement of benefits
Proof of Income
Salary slips
Income Certificate
Divorce decree
Tax Return
Tablet Models offered by GO MD USA for free
Although no ACP providers reveals the exact model of tablet you will receive, you can expect to get tablet models from Samsung, Lenovo, and Amazon.
Below, we have mentioned a few of the tablet models that you can receive for free from GO MD USA
Samsung Galaxy Tab A8
Apple iPad
Amazon Fire HD 10 Plus
Lenovo Tab M10 Plus
Comparison table of GO MD USA free tablets
Here is a comparison table.
Specification
Samsung Galaxy
Tab A8
Apple iPad
Amazon Fire
HD 10 Plus
Lenovo Tab
M10 Plus
Display
10.5-inch TFT LCD
10.2-inch Liquid Retina
10.1-inch Full HD
10.3-inch FHD
Processor
MediaTek Helio
P22T
A13 Bionic
MediaTek Helio P60T
MediaTek Helio
P22T
RAM
3GB
3GB
4GB
4GB
Storage
32GB
64GB
64GB
64GB
Rear
Camera
8MP
8MP
5MP
8MP
Front
Camera
5MP
12MP ultrawide
2MP
5MP
Battery
7,040mAh
7,606mAh
7,250mAh
7,000mAh
Operating System
Android 11
iPadOS 15
Fire OS 7
Android 11
GO MD USA Application Status check
After completing the application process, you might wonder how to check my GO MD USA free tablet application status.
Here are the steps to do so:
Open your browser and visit "https://gomdusa.info/customer/login"
log in with your credentials such as Email and Password
Click on the "Sign In" Button.
Once you are signed in, you can see your application status.
Activate GO MD USA free tablet
Once you have received your free tablet from GO MD, you need to activate it by following the steps below.
First, charge your tablet to 100%.
Once it's charged, turn it on by pressing the power button located on the right side
Now follow the screen instructions, such as connecting your device with Wi-Fi, login with your Gmail id, etc.
Once all the instruction are completed your tablet is ready to use.
Frequently Asked Questions (FAQ)
How long does receiving the GO MD USA Free Tablet after applying take?
The GO MD USA ACP program application will take 30 minutes or 3 days for approval. Once done, they will start shipping your device immediately. Receiving the GO MD USA  tablet will take approximately 7 working days.
The estimated time might vary depending on the distance of your locality. You can also frequently check your application status on their official website.
Can I apply for the GO MD USA Free Tablet as a non-US citizen?
No, you are not eligible for the GO MD USA ACP tablet if you don't have US citizenship. The Affordable Connectivity Program (ACP) subsidizes this beneficial offer only for qualified US citizens
Are there any hidden fees associated with the GO MD USA Free Tablet?
No hidden fees are associated with the free ACP tablet. If you need this free tablet, you can get one after paying the upfront fee of around $10.99.
What do I do if I face issues during the application process?
Usually, applying for a GO MD USA tablet is a straightforward process. However, you can contact their customer support system if you encounter any issues.
The customer support agent from the Affordable Connectivity program through (833)706-3872. The dedicated team will guide the application process. You can contact them during the service hours – Monday to Friday (8.30 AM to 6 PM) and Saturday (8.30 AM to 3 PM).
How does the GO MD USA Free Tablet compare to other tablets in the market?
When you apply for the GO MD USA tablet, you can be assured of getting the branded product in the market. For instance, you can assume that you will receive one of the following products – Lenovo Tablet, Amazon Fire tablet, and Samsung tablet.
It might vary from time to time, depending on the availability of stocks under the program. Nonetheless, for better productivity, the GO MD USA tablet will be instilled with all the latest features, including Bluetooth and Wi-Fi connectivity.
Conclusion
Access to smart devices like tablets and the internet has become necessary. However, low-income families find it challenging to afford the device as they are usually expensive. By staying up-to-date on the press, from receiving your GO MD USA Tablet from the government to utilizing the help services, you can make this transition to new technology as seamless as possible.
The GO MD USA tablet program provides students with a high-quality education by offering broadband services at affordable rates. It is also anticipated that it will make it easier for aspiring youngsters to apply for their dream career opportunities and leverage its long-lasting effects on their lives.

Subscribe to Email Updates :