Want to get HughesNet low income internet benefits? If yes, you have stumbled upon the right webpage.
Last year Hughes Network System, LLC, became an active participant in FCC's Emergency Broadband Benefit Program. Hughes Network Systems has been an innovator in satellite and multi-transport technologies and networks for 50 years.
It provides broadband equipment and services, managed services featuring smart, software-defined networking, and end-to-end network operation for millions of consumers, businesses, governments, and communities worldwide.
Does HughesNet offer low-income internet?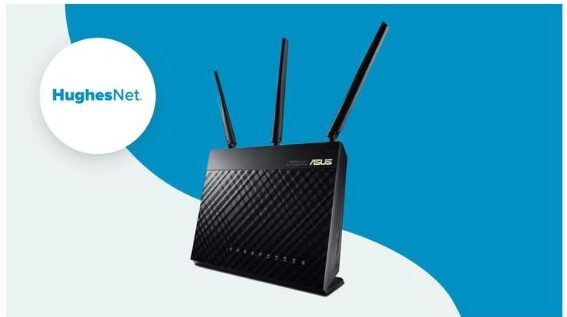 HughesNet became an active partner in the FCC Affordable Connectivity Program last year. The program ensures that eligible households have the high-speed internet they need at affordable rates.
Because of its participation in ACP, it does offer free low-income internet to its users.
What is the HughesNet Affordable Connectivity Program?
HughesNet Affordable Connectivity Program is a program launched by FCC to help eligible households with internet connectivity. It came into practice to make sure that every household had a high-speed internet connection during the COVID-19 pandemic.
The aim is to provide every household with affordable internet to stay in touch with the world during hard times. This program offers a discount of up to $30 a month towards broadband internet service and up to $75 a month if you qualify on Tribal lands.
You can also receive a one-time discount of up to $100 toward a laptop, desktop, or tablet computer, but you need to contribute between $10 and $50 toward the purchase.
How to Apply for HughesNet Low Income Internet Program?
All you need to do is follow these simple steps to apply for HugesNet free internet program –
Check Your Eligibility
There are some eligibility criteria that you need to meet to qualify for the Affordable Connectivity Program. We have covered the detailed eligibility criteria later in the article.
Application
Once you have checked your eligibility and confirmed that you are eligible for the Affordable Connectivity Program, you must fill out the FCCs Universal Service Administration Form at https://www.usac.org/about/affordable-connectivity-program/.
The form consists of simple informative questions like your name, address, and social security information. Fill out the form on FCC's official website and submit your application.
Contact HughesNet
Once you have submitted your FCC application, you must wait for the approval. You will get that notification within three to seven days.
Once approved, contact HughesNet at 866-347-3292 or by visiting their website and tell them that you are eligible for the Affordable Connectivity Program and want to enroll with them.
How Can I Qualify For Hughesnet Low-Income Internet?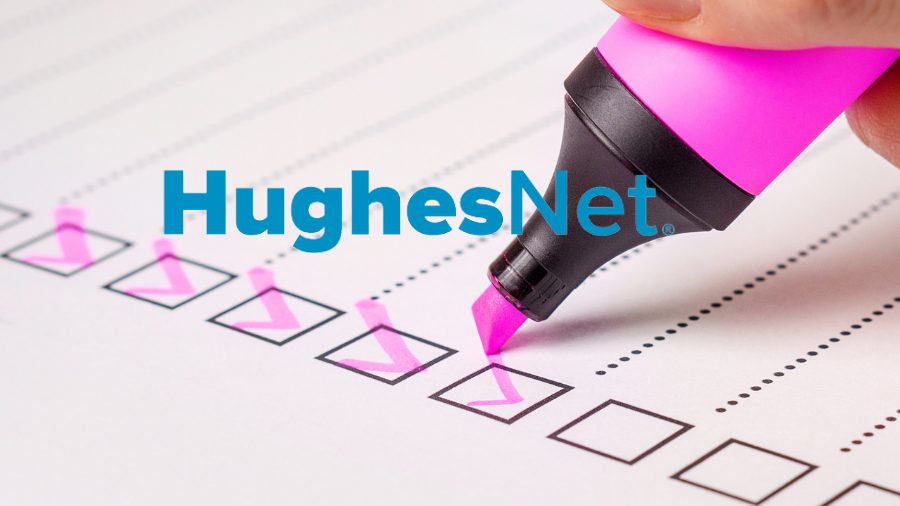 As mentioned earlier, there are certain eligibility criteria that you or your household must qualify to become eligible for this program.
The eligibility criteria for HughesNet low-income internet are –
Household income should be 200% below Federal Poverty Guidelines.
If you have experienced a job loss.
If you have received a Federal Pell Grant in the current award year.
If you are already a member of the Lifeline Program.
You can also qualify if you are enrolled in the following government programs –
Supplemental Nutrition Assistance Program (SNAP)
Special Supplemental Nutrition Program for Women, Infants, and Children (WIC)
Supplemental Security Income (SSI)
Federal Public Housing Assistance (FPHA)
Veterans Pension and Survivors Benefits
Free and Reduced-Price School Lunch Program or School Breakfast Program
HughesNet ACP awards eligible households a discount of up to $30 a month towards broadband internet service and up to $75 a month if they qualify on the basis of Tribal lands.
What are the Pros & Cons of HughesNet Low Income Internet?
HugestNet free internet for low income has both pros and cons, which include –
Pros
No Annual Contract – If you are eligible for ACP Program, you don't have to sign any long-term contract. You will pay monthly bills, which won't affect your credit score negatively.
Discounted Internet – HughesNet provides eligible households a discount of up to $30 per month on internet service. $75 per month if you live on qualifying Tribal lands.
Cons
Temporary – The one disadvantage/con with HughesNet is that it is temporary. It will be discarded in a few months. So, please take advantage of it as soon as possible.
How does the HughesNet low-income internet Work?
Once you have been approved for the plan and given the confirmation call, the engineers from HughesNet will visit your house. They will set up the HughesNet broadband in your house; you can then connect it to your devices and use the high-speed internet.
FAQs
How long will the HughesNet Low-income internet last?
The HughesNet will last as long as the ACP is still in function and HughesNet participates in ACP. There is no fixed date for the program to end.
Does the Government offer free internet?
Yes, the government provides free internet to low-income families through several assistance programs, including Lifeline and Affordable Connectivity Program.

Subscribe to Email Updates :