On Wednesday, the Biden administration announced the expansion of humanitarian assistance to Venezuelans already living in the U.S. This move increases the number of people eligible for work permits by hundreds of thousands following calls from New York City officials to grant work authorization to some migrants.
Joe Biden administration announces relief for Venezuelans
Officials in the Biden administration are struggling to deal with an increase in the number of Venezuelans crossing the southern border of the U.S. Officials face a unique dilemma because of the U.S.'s frosty relations with Venezuela, which make it challenging to send back U.S. citizens detained at the border.
Also, Read – Vivek Ramaswamy Is Drafting a 'Crypto Policy Framework
Wednesday's conversation between President Joe Biden and Brazilian President Luiz Inácio Lula da Silva included Venezuela as one of the subjects.
According to a readout from the White House, the two "noted the importance of the restoration of democracy in Venezuela, and President Biden reiterated the United States' support for the people of Venezuela and outlined our vision of a step-by-step approach where concrete actions toward the restoration of Venezuelan democracy, leading to free and fair elections, are met by corresponding sanctions relief by the United States."
President Joe Biden's relationship with New York City Mayor Eric Adams has been strained by the influx of migrants, many of whom are Venezuelans. Mayor Adams has been a vocal critic of the administration's handling of the migrant problem.
READ MORE – Trump's Debate Absence Raises Questions About His Commitment to the Race
Adams pressed the White House frequently to expedite work authorizations for migrants entering the city so they might find employment and avoid being dependent on the social safety net.
Advocates for immigrants suggested that Temporary Protected Status (TPS), a type of humanitarian aid, was perhaps the easiest action. The administration could comply with New York's request without congressional action.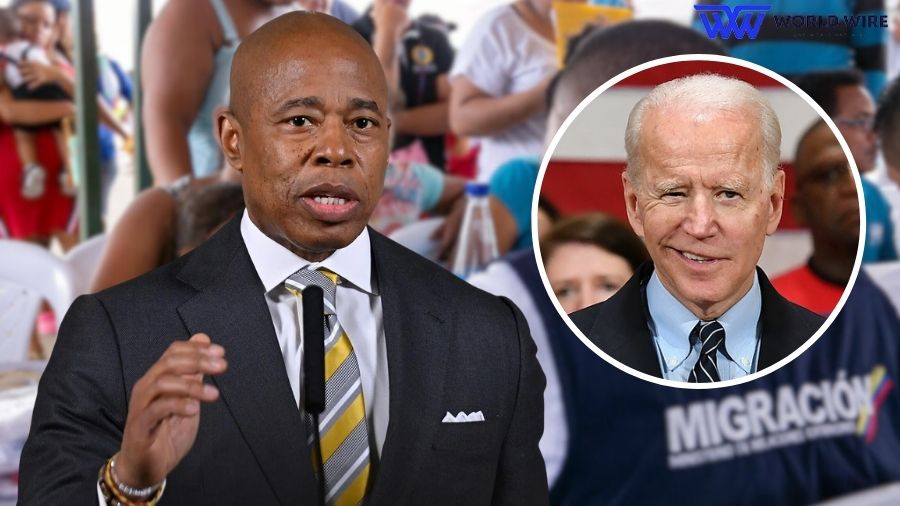 According to a DHS statement released on Wednesday, Secretary Alejandro Mayorkas is extending and redesigning Venezuela for TPS for 18 months for people living in the U.S. on or before July 31.
Check Out Other Headlines – Witness Brutally Exposes AOC's Climate Ignorance
According to a Homeland Security official, DHS predicts that about 472,000 Venezuelans will become eligible for the status.
The department stated, "As a result, an additional approximately hundreds of thousands of Venezuelan nationals across the country will be immediately eligible to apply for work authorization. TPS provides temporary protection from removal, as well as employment authorization for eligible Venezuelan nationals."
On Tuesday night, New York Governor Kathy Hochul promptly praised the federal government's action.
Hochul asserted to CNN's Abby Phillip on Wednesday that despite solely extending to Venezuelans, the Biden administration's expansion will significantly impact the city of New York's escalating migrant issue. According to Hochul, they make up about 41% of all migrants now staying in shelters in New York.
Read Latest News – Griffin, Major GOP Donor, Snubs DeSantis' Presidential Campaign
Adams said to CNN on Thursday that the relief was just the "starting point" for resolving the problem. Adams added, "We appreciate that 15,000 migrant asylum seekers are now something that we can look towards moving out of our care, but there are still tens of thousands of migrants from other countries arriving in New York City every month and even more in the city's care."

Subscribe to Email Updates :