President Joe Biden will honor the late Senator John McCain Thursday in Tempe after he landed in the Valley on Wednesday night. At Sky Harbour International Airport, the president landed shortly after 8 o'clock.
Joe Biden lands in Phoenix, will honor John McCain in Temp.
At the Tempe Centre for the Arts, just before noon, Biden will speak about advancing democracy and paying tribute to the late Senator McCain. Following his remarks, Biden will attend a campaign reception in Phoenix at roughly 2:00 p.m.
Some park areas and roadways near Tempe Town Lake will see brief disruptions due to the president's trip to Arizona on Thursday. The Tempe Town Lake will also be partially closed for a short time. Additionally, roads and rail lines will be closed in downtown Phoenix.
Also, Read – Interesting Name Emerges as Donald Trump's Potential 2024 VP Choice
Tempe Town Lake closed on Wednesday at 1 p.m. and will reopen on Thursday in the late afternoon. A temporary buoy line was set up, and boating operations west of the railway bridge were closed.
Street Closures
Tempe has announced that several streets may have sporadic closures on Thursday.
From 8 a.m. to late in the day on Thursday, the Rio Salado Parkway will be blocked between the Ash Avenue roundabout and Hardy Drive. According to the city, drivers can use University Drive to travel east to west.
Check Out Other headlines – Vivek Ramaswamy's China Ties: What You Need to Know
Rio Salado Parkway between Hardy and Preist Drives will be closed from 10 a.m. into the afternoon. Those who are affected by this can also go east-west on University Drive.
Priest Drive will also be closed between Washington Street and University Drive. Properties west of the Priest Drive/Rio Salado Parkway intersection can be reached using University Drive to 52nd Street.
Multi-use pathways closure
On Thursday, from 8 a.m. to midday, intermittent restrictions will be at the Tempe Town Lake Elmore Pedestrian Bridge.
The Tempe Town Lake South Bank Path will be closed from Priest Drive to the railway bridge. Cyclists will be diverted to the north bank at Priest Drive and Mill Avenue.
READ More –  Haley Delivers Scorching Takedown of Ramaswamy in GOP Debate
According to the city, the Tempe Town Lake North Bank Path will stay open.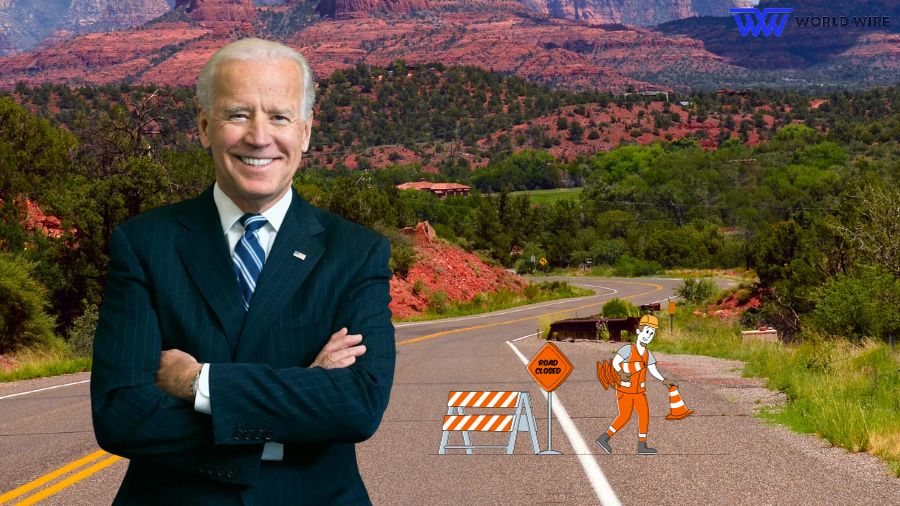 Street closures in Phoenix
In Phoenix, the following streets are closed and will stay until the president departs Arizona at 3 p.m.
Washington Street between 1st Street and 3rd Avenue.
2nd Street between Washington Street and Jefferson Avenue.
Adams Street between 2nd Street and First Avenue.
1st Street between Washington and Van Buren streets.
Monroe Street between 2nd Street and Central Avenue.
Central Avenue between Washington and Van Buren Streets.
Valley Metro closings
According to Valley Metro, light rail stations in Downtown Phoenix will be temporarily closed until 3 p.m.
Westbound stations downtown closed Wednesday afternoon. Some stations are Washington/Central Ave, Van Buren/Central Ave, and 3rd St/Washington.
What's More – DeSantis and Newsom to Take the Stage for Epic Showdown
To board westbound trains, riders should use 3rd St/Jefferson, Jefferson/1st Ave, and Van Buren/1st Ave.

Subscribe to Email Updates :