House Judiciary Committee Chairman Jim Jordan has announced the date for Hunter Biden's Special Counsel testimony before the Committee.
Here are the details of the news.
Jordan Announces Date Hunter Biden's Special Counsel Will Testify
United States Representative of Ohio and House Judiciary Committee Chairman Jim Jordan has informed that special counsel David Weiss, who investigated President Joe Biden's son Hunter Biden's gun-related charges, will testify before the Committee next month.
Announcing the timeline during the interview on Sunday at 'Sunday Morning Futures,' Jordan said, "David Weiss has committed to come in front of the committee on October 18, so we can look forward to that."
David Charles Weiss is a United States Attorney for Delaware who former President Donald Trump nominated for the U.S. District Court for the District of Delaware.
Also, read the news "Hunter Biden files lawsuit against IRS for unlawful disclosure of tax returns"
He was appointed special counsel to investigate Hunter Biden's case in August. As a result of his probe, Hunter Biden was indicted on three gun-related charges.
Weiss is also involved with the House Republicans' investigation into the Biden family's foreign business dealings.
Jordan and the Oversight and Accountability Committee chairman, James Comer, have investigated Hunter Biden's time when he was engaged with Burisma, a Ukrainian energy company, while Joe Biden was vice president.
Also, read the news: "Joe Biden was 'a lot more involved' in Hunter business dealings."
In the interview, Jordan argued that President Joe Biden is linked to Hundet Biden's case. He claimed to have evidence against the U.S. President for his alleged corrupt practices.
Referring to the same, Jordan said, "You can boil this question of Joe Biden's alleged corruption down to the Burisma situation."
Jordan continued, "Burisma, I think, captures it all. Hunter Biden gets put on the board and gets paid a lot of money. Fact No. 2: He was not qualified to be on the board.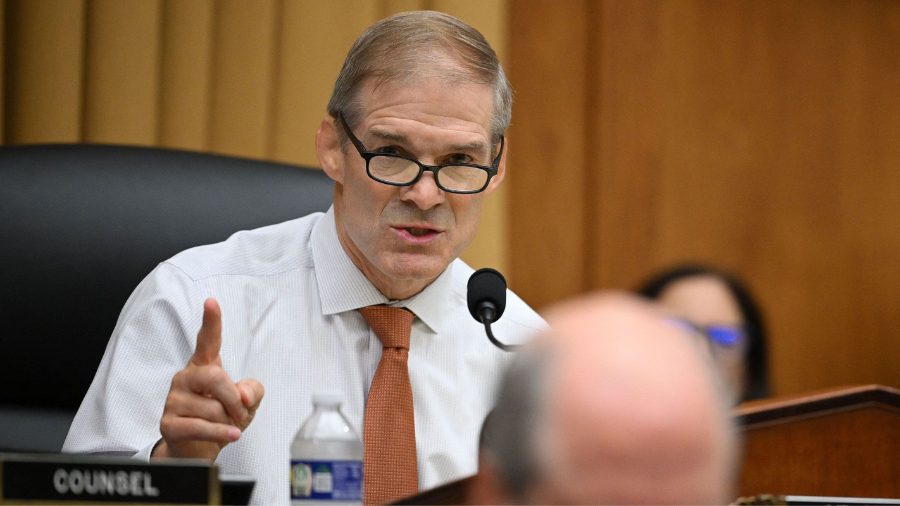 Fact No. 3: The Burisma executives asked him, 'Can you help us with the pressure we are facing?' Fact No. 4: Joe Biden gets (Ukrainian prosecutor Viktor Shokin) fired, leverages American tax dollars to accomplish that."
Jordan blamed the justice department for not taking adequate action against the President and his son despite filing the felony charges concerning tax against Hunter Biden.
Also, read the news "What Hunter Biden charges mean for the President."
"And then what does the Attorney General Merrick Garland's Justice Department do? They try to sweep it under the rug, so much so that they allowed the statute of limitations to lapse for the most serious felony tax concerns Hunter Biden had in 2014 and 2015. They let it lapse because those were the years that dealt with the Burisma income," added Jordan.
However, according to the sources, the investigations have not reported about the President benefiting from Hunter's business financially.
There is also no evidence to prove that Biden proposed any policy to help his son's business deals when he was Vice President.
Due to Jordan's probe, House Speaker Kevin McCarthy announced Biden's first official impeachment inquiry last month. Comer stated last week that Biden's first impeachment inquiry hearing will occur on September 28, 2023.
Also, read the news "Kevin McCarthy Slams Double Standard in Hunter Biden Plea Deal"
The House now looks to President Biden's first impeachment hearing before the House Committee prepares for Weiss testimony in Hunter Biden's probe.
Signup For Our Newsletter