On Thursday, criminal charges were filed against U.S. President Joe Biden's son Hunter Biden. He is criminally accused of dealing with a gun and selling him a firearm while he was using illegal drugs at that time.
What Hunter Biden charges mean for the President
President Joe Biden is the first president whose child comes in on criminal charges. His case was filed in a U.S. District Court in Delaware. Three criminal charges are accused against Hunter Biden. These charges relate to lying that he was using illegal drugs then, so he was banned from owning a firearm, but he is dealing with and selling it.
Also, Read – Ramaswamy's Radical Proposal to Slash the Federal Workforce
These charges will affect President Joe Biden in the 2024 presidential campaign as this connects with former President Donald Trump because four charges are going against him.
Also, recently, there were new charges against Hunter Biden; the first is tax charges, and the other is gun charges, said U.S. Special Counsel David Weiss.
Check Out the Latest News Headlines – Trump to Speak at Women's Leadership Summit on Career Empowerment
In October 2018, He also lied about using drugs when he purchased a Colt Cobra Handgun. This charge of Hunter Biden will affect his father and Biden's family. All this means that Hunter Biden's case plays a vital role in the 2024 election.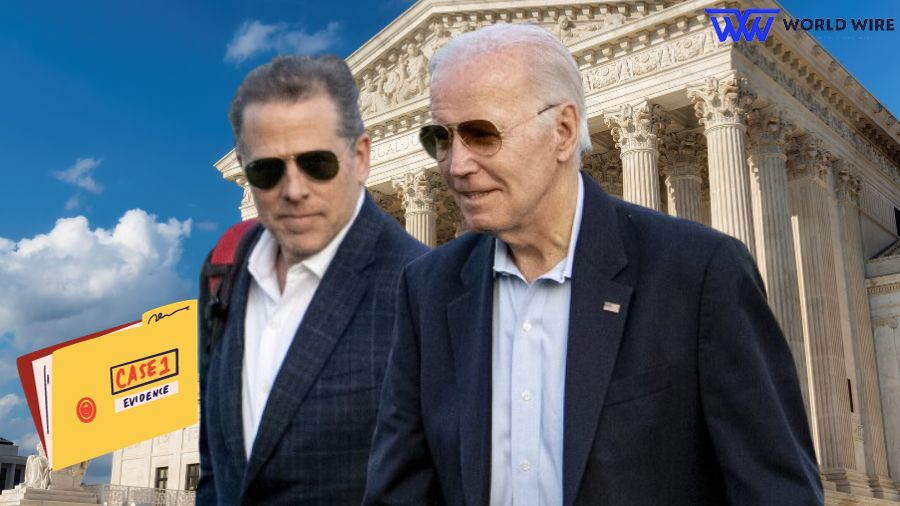 The charges came on Hunter Biden after two days of Joe Biden's impeachment inquiry by the speaker Kevin McCarthy. The charges against Hunter Biden came into the limelight when the investigation was held and searched Hunter Biden's business dealings. But the charges which are levied on Hunter Biden are not as much as the charges which are levied on Donald Trump.
READ MORE – Watch CWA SUMMIT 2023 Live With Donald Trump
The criminal investigator Joseph Ziegler said, "I have reason to believe that there was gross mismanagement present throughout the investigation, that there was a gross waste of funds relating to the tax dollars spent on investigation of this case, and that there was an abuse of authority."
What's More – DeSantis Takes Aim at Biden and Trump: "Age is a Legitimate Issue for the Presidency"
Hunter Biden's lawyer, Abbe Lowell, said, "As expected, prosecutors filed charges today that they deemed were not warranted just six weeks ago following a five-year investigation into this case. The evidence in this matter has not changed in the last six weeks, but the law has, and so has MAGA Republicans' improper and partisan interference in this process."
Related News – AOC Criticizes McCarthy's Biden Impeachment Inquiry: "It's a Joke"
Also, Professor Zelin said to the BBC, "Somebody woke up one day and said, boy, I have a new toy, and that is called the federal criminal justice system, where I'm going to use the criminal system to punish people who don't agree with my politics. I think the sole influence here is that this never-ending battle is tearing this country apart."
Must Read – Mike Lindell Responds to Release of Viral 'Lumpy Pillow' Swearing Clip
James Comer, who is chairman of the House Oversight Committee, said, "Today's charges against Hunter Biden are a very small start, but unless U.S. Attorney David C. Weiss investigates everyone involved in the fraud schemes and influence peddling, it will be clear President Biden's DOJ is protecting Hunter Biden and the big guy,"

Subscribe to Email Updates :