As a result of Gov. Mike Parson's decision to dissolve the Board of Inquiry looking into the case of a man on Missouri's death row, The Innocence Project and other advocates have filed a lawsuit against Parson, arguing that he is in violation of the law and that the board cannot be dissolved until it has produced a report and recommendation in the man's case.
Marcellus Williams Sues Gov. Parson for Disbanding Board of Inquiry
Felicia Gayle, a former Post-Dispatch reporter, was killed in her University City home in 1998; Williams was convicted. However, he has consistently argued that he is innocent, and according to his lawyers, as DNA testing has developed, it confirms this assertion.
ALSO, READ – Trump arrested at the Fulton County Jail in Georgia: Highlights
Marcellus Williams' lawsuit was submitted to Cole County Circuit Court. Williams was nearly put to death in 2017. But then-Gov. Eric Greitens responded to protestations claiming that new DNA evidence established shows Williams's innocence.
Greitens issued a stay of execution and called an extremely uncommon Board of Inquiry to investigate the innocent claims. Greitens' replacement, Parson, declared in June that the board would be disbanded and the stay would be lifted.
READ MORE –  Trump campaign slams Georgia DA Willis after grand jury indictment
Williams' lawsuit claims that Parson lacks the authority to dissolve the board "before it has satisfied its statutory obligation to produce a report and recommendation." The Midwest Innocence Project, the Innocence Project, and two lawyers from the Bryan Cave Leighton Paisner brought the lawsuit on his behalf.
According to their lawsuit, "When Felicia Gayle was murdered in 1998, her killer left the murder weapon, a kitchen knife, lodged in her neck. The knife handle contained a partial male DNA profile that almost certainly belonged to the person responsible for Mrs. Gayle's murder. Mrs. Gayle's killer is also likely responsible for bloody footprints leading away from her body; for bloody fingerprints that law enforcement lost decades ago; and for the head and pubic hairs that investigators recovered from the carpet on which she was found".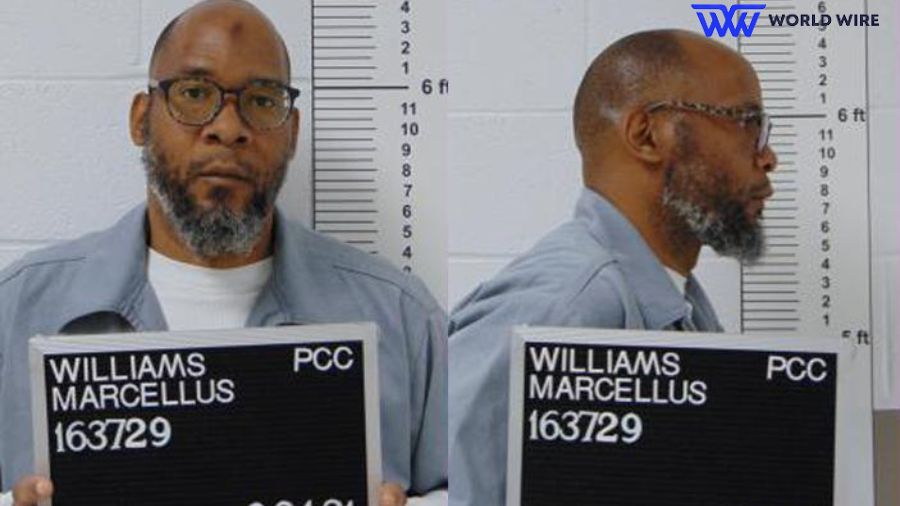 ALSO, READ LATEST NEWS –  DA Willis challenges Meadows' attempt to have charges dismissed.
"Modern testing proves that Marcellus Williams's DNA is not on the murder weapon; his shoes did not make the bloody impressions at the crime scene; and the hairs recovered from around Mrs. Gayle's body did not come from Mr. Williams. Nevertheless, Mr. Williams will be executed absent judicial intervention for Mrs. Gayle's murder."
READ MORE – Gavin Newsom Distressed Hospital Loan Program Explained
Tricia Rojo Bushnell, executive director of the Midwest Innocence Project, stated, "The dissolution of the board of inquiry before a report or recommendation could be issued means that, to date, no judge has ruled on the full evidence of Mr. William's innocence. Knowing that the state of Missouri still seeks to execute him. That is not justice."
In a statement, Barry Scheck, a co-founder of the Innocence Project, added: "The board of inquiry statute was created so that an independent group of retired judges had an opportunity to review all the evidence in a death penalty case, without any procedural or political obstructions, to make sure an innocent man or woman is not executed.
READ OTHER HEADLINES – Trump drops lawyer before turning himself into Georgia authorities
It's a unique, fail-safe protection. By aborting the process before this distinguished group of jurists issued a report, Gov. Parson violated Mr. Williams' due process rights under the state and federal constitutions to life and liberty."
READ LATEST NEWS – List of Fulton County charges against Donald Trump
Williams' lawyers claim in their lawsuit that the Board of Inquiry actively sought information as recently as 2020 from Williams and the state ( prosecutors).
In their conclusion, they stated, "On information and belief, the State never submitted a reply in response to the Board's most recent solicitation for information." That shows the investigation still needs to be completed but stagnated or petered out. They claim that Parson has violated Williams' right to due process by removing the stay of execution and appointing a new execution date via executive order.

Subscribe to Email Updates :