Former President Donald Trump's campaign denounced Georgia District Attorney Fani Willis after the Grand Jury ordered his indictment for his attempts to subvert the 2020 election results in the State.
Trump Campaign Rips Georgia DA After Grand Jury Delivers Indictment
On Monday, United States former President Donald Trump's campaign criticized Georgia's Fulton County District Attorney Fani Willis, who has recently brought about Trump's fourth indictment.
Willis has been investigating the former President's attempts to change the 2020 election results in Georgia for nearly two years and indicted him with 13 counts, including violating the State's racketeering act, soliciting a public official to violate their oath, conspiring to impersonate a public official, conspiring to commit forgery in the first degree and conspiring to file false documents.
Also, Read – Newt Gingrich: Willis' Indictment of Trump is 'Political Witch Hunt'
Trump's campaign has slammed Willis and other prosecutors after a Grand Jury delivered an indictment after the investigation into Trump's unlawful effort to win the 2020 election against President Biden in Georgia.
In a statement, Trump's campaign said of Willis, "rabid partisan who is campaigning and raising money on a platform of prosecuting President Trump through these bogus indictments."
Check Out Other Headlines – Colton Moore initiates impeachment bid over Trump's indictment
The former President's campaign has accused the District Attorney of causing election interference to spoil Trump's Presidential campaign. His campaign said, "Ripping a page from Crooked Joe Biden's playbook, Willis has strategically stalled her investigation to try and maximally interfere with the 2024 presidential race and damage the dominant Donald Trump campaign. All of these corrupt Democrat attempts will fail."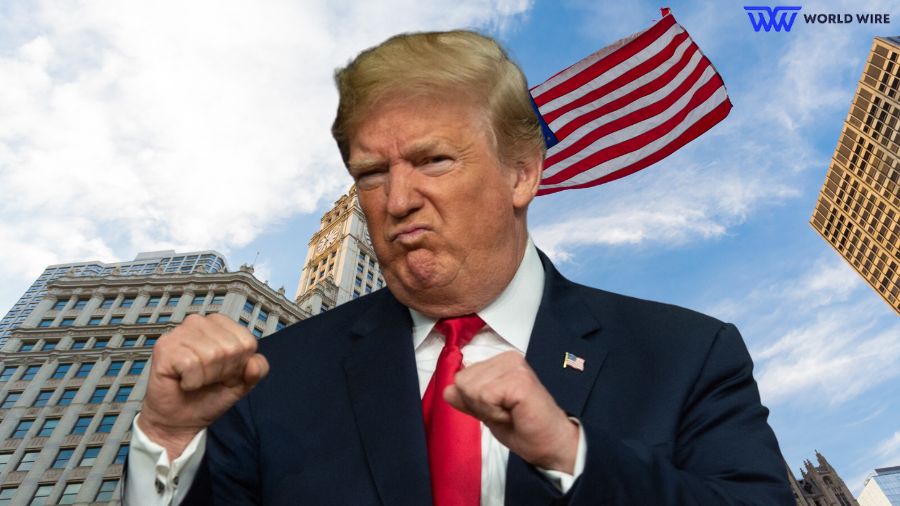 Trump's campaign added, "These activities by Democrat leaders constitute a grave threat to American democracy and are direct attempts to deprive the American people of their rightful choice to cast their vote for President. Call it election interference or election manipulation; it is a dangerous effort by the ruling class to suppress the choice of the people. It is un-American and wrong."
Also, Read Latest News – Federal Prosecutor Says Fani Willis' Goal In Trump Case Is Not Realistic
One of Trump's lawyers, Alina Habba, has said, "Willis intentionally brought Trump's indictment so that if Trump is president, he can't pardon himself if he's convicted."
According to the reports, Trump's lawyers can request the Grand Jury to take this case out of Willis's jurisdiction. Also, per another report, the former President's legal team may bid to move the case out of the county court to federal court.
Also, Read – Asa Hutchinson Refuse To Support Donald Trump For Presidency
The speculations of Trump's legal team doing so come from a report which reads, "Ms. Willis' case may face at least one legal hurdle in the form of a federal law that allows individuals who were federal officeholders at the time of an alleged criminal act to have the case go before a federal court."
The report has pointed out that Trump's request to move his case to the federal court would benefit the former President. "Moving the case from the Fulton County Superior Court to the local federal court could alter the dynamics of the trial and prove advantageous to President Trump in the long run," the report added.
Other Headlines – Chicago Woman Arrested For Threatening To Kill Donald Trump And Son
However, as noted by legal scholar Paul Kamenar, moving the case to federal court would increase the complexity of Willis' case as it would require the case to have two trials, one at the State level and the other at the federal court.
Although it is unclear whether the former President would request to move his case to federal court, Trump's other lawyer, Christina Bobb, has indicated that Trump will bid to do so.
Also, Read Latest News –Stuart Delery stepping down as Biden investigations intensify
Bobb said, "I think they probably will. That'll be a decision the trial team makes, but I would expect them to do the same thing. And I would expect it to get removed. This case is properly vented in federal court, to the extent it's proper at all."

Subscribe to Email Updates :