At a federal court hearing on Monday morning, Fulton County District Attorney Fani Willis will provide the initial information about her extensive anti-racketeering case against former President Donald Trump, his White House Chief of Staff Mark Meadows, and 17 other co-defendants.
List of Fulton County charges against Donald Trump
The hearing, scheduled to start at 10 a.m., is about Meadows' motion to transfer his case to federal court and possibly have it dismissed, but it's about much more than that; it might end up serving as a mini-trial that decides the fate of Fulton County's case against the former president.
Also, Read – Trump arrested at the Fulton County Jail in Georgia: Highlights
Substantial arguments will be made in court for the first time for the four criminal charges against Trump this year.
Willis is anticipated to provide a sneak peek of the case she intends to make against the 19 co-defendants, making some of her supporting documentation and legal arguments available to the public to demonstrate how Trump and his friends broke the law by forcing Georgia election officials to tamper with the 2020 results.
CheckOut Other Headlines – Trump campaign slams Georgia DA Willis after grand jury indictment
Brad Raffensperger, the secretary of state for Georgia, has been subpoenaed to appear, along with an investigator from his office and two other attorneys on the call when Trump asked him to "find" the votes that would overturn his defeat in January 2021.
READ MORE – Gavin Newsom Distressed Hospital Loan Program Explained
According to US law, defendants in state civil or criminal actions may request to transfer those proceedings to federal court if they are accused of acting "under the color" of the federal government.
Numerous defendants have already filed to transfer their cases from Georgia state court to federal court. David Shafer, a former chair of the Georgia Republican Party, and Cathy Latham, a fake elector, are two defendants who have submitted similar removal letters and claim they acted at Trump's direction. Trump is anticipated to submit a motion, too.
Latest News –Trump Fires Top Lawyer Hours Before Surrender
Meadows has also made the same claim that the accusations against him in Georgia should be dropped because they fall under a federal immunity provision that, in some cases, protects those who are being investigated or sued for alleged actions they allegedly took on behalf of the US government or that are connected to their federal positions.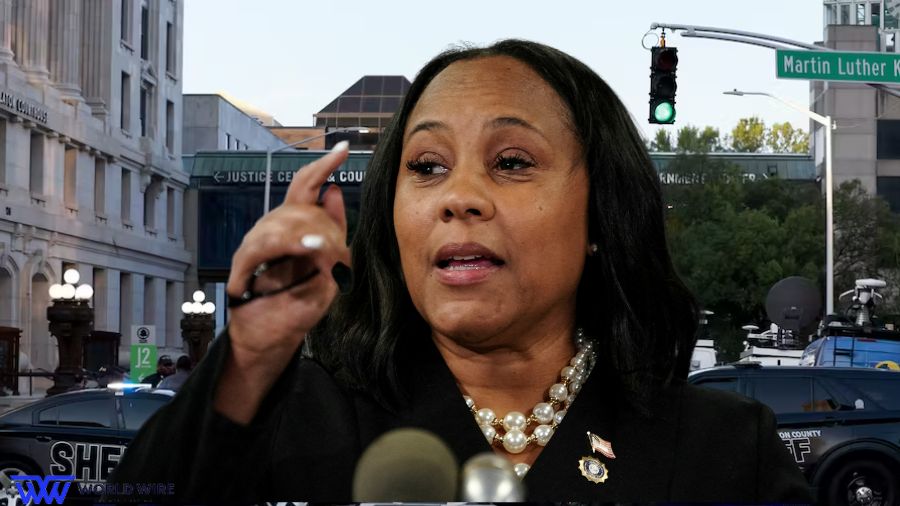 READ Latest Headlines – Has a Chinese Submarine Crashed in the Taiwan Strait? What We Know
Willis relies on the Hatch Act, a federal law forbidding public servants from using their position in the federal government to engage in political activity, including campaign-related conduct, in her answer to Meadows' filing. She contends that Meadows is ineligible for the federal immunity defense since his involvement in the pressure campaign against Georgia election officials violates his federal officer restrictions.
Also, Read – Willis 'Ready to Fight' for Charges Against Meadows
Meadows is "uniquely situated" in Willis' case, according to Steve Vladeck, a CNN analyst and professor at the University of Texas School of Law, even if he may still have a difficult time moving his case along.
"Folks should be wary of this being a bellwether," Vladeck warned, referring to the argument as the "opening salvo in what is going to be a long and complicated series of procedural fights."
Read MORE – Haley slams Ramaswamy for call to cut Israel aid
Willis' case is not necessarily lost if US District Judge Steve Jones grants Meadows' or another defendant's request to transfer the case to federal court.
One is that it is still being determined whether Meadows' co-defendants would join him in federal court, and even if the judge agrees with Meadows that his case should be heard there, Jones may not agree with Meadows' claims that the accusations against him should be dropped.
What's More –  Tucker Carlson and Donald Trump Reunite to Try to Upstage Fox News
Nevertheless, the hearing may contain some eye-opening revelations because Willis appears to be getting ready to call multiple witnesses involved in the pressure campaign that Trump and Meadows are said to have employed against Georgia election officials.

Subscribe to Email Updates :