Governor Gavin Newsom will embark on a high-profile, week-long trip to China next Monday, accompanied by Partner Jennifer Siebel Newsom, amid ongoing geopolitical tensions between the world's two superpowers.
Newsom Is Visiting China Once Again: Will He Meet With Xi Jinping?
In an effort to promote closer ties between the two largest economies in the world, the former mayor and current governor of California has made several trips to China. Politico reported that Newsom will travel to six Chinese cities: Hong Kong, Guangzhou, Shenzhen, Yancheng, Beijing, and Shanghai.
Also, read – Manatee County dedicates Governor Ron DeSantis Park.
The visit is relatively brief, even though the Newsoms will leave just a few weeks before the Asia-Pacific Economic Cooperation's annual summit draws more CEOs and world leaders to San Francisco than ever since 1945. The Governor's Office states that he will prioritize climate issues and promote California-China cultural, technological, and economic collaboration.
Along with the late Sen. Dianne Feinstein, Newsom traveled to mainland China for the first time in late 2005, around two years after taking office, to commemorate the 25 years since San Francisco and Shanghai became sister cities.
Check Out Other Headlines – Who's In, Who's Out for the Third GOP Debate?
During his two terms as mayor, it was well-known to Newsom that 25% of San Francisco's population is of Chinese heritage. Hence, for someone with Newsom's objectives and apparent aspirations for higher office, forging ties with the ancestral home of many of his constituents was a prudent political move.
Bill Lee, who was San Francisco's city administrator at the time and went on the 2005 trip, stated, "That trip really opened his eyes. He got to see the real China for the first time."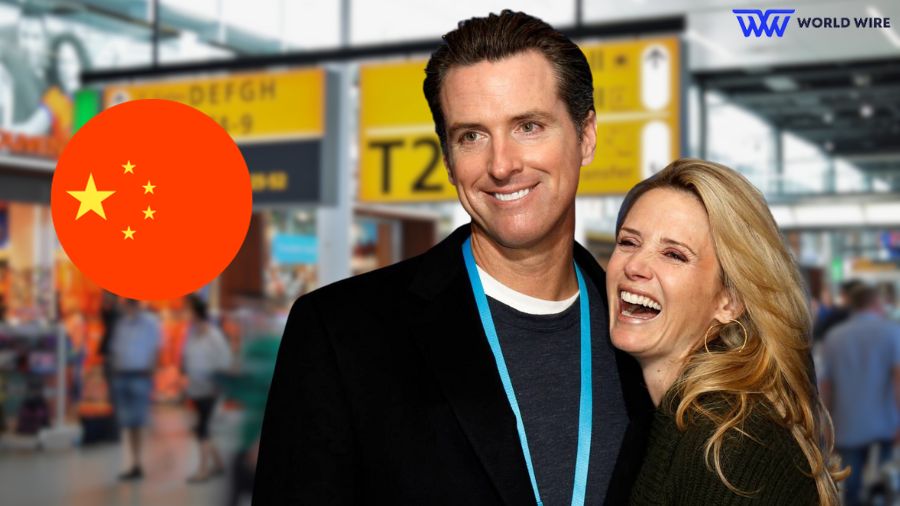 Read Latest News – Trump's Day in Court: Will He Be Found Guilty of Fraud?
Feinstein, who initiated the sister city program in 1980 while serving as mayor, introduced Newsom to Jiang Zemin, the former mayor of Shanghai who later became the President of China.
The trip led to several reforms in San Francisco's governance. Upon his return from China, Newsom allocated funds to lure Chinese enterprises to the city. The ChinaSF program was started in 2008, and it has evolved to become GlobalSF.
GlobalSF's Darlene Chiu Bryant noted that Newsom was taken aback by how advanced China's economy had become.
What's New – Limited Tickets Available for Trump Rally in Sioux City: Book Yours Now!
During his tenure as mayor, Newsom traveled to China twice more: once in 2008 for the founding of ChinaSF and once more in 2010 for the Shanghai Expo. In 2011, he was appointed lieutenant governor of the state; in 2019, he was made governor.
It's unclear how often Newsom has traveled to China in his official position overall.
For a governor who recently signed legislation requiring firms to disclose their greenhouse gas emissions, the goal is apparent ahead of APEC.
The Governor's Office stated in a release that "climate action in California and China depends on the fate of the world."
You may also like – Nikki Haley's Bold Call: Host Palestinian Refugees in Hamas-Backed Nations.
President Xi Jinping has yet to say whether or not he will attend APEC; thus, it remains highly uncertain whether or not Newsom will meet with him.
As a member of the honorary host committee for this highly anticipated summit of world leaders, Newsom may assist in promoting the event while traveling to his hometown.
Signup For Our Newsletter