SafeLink Free 5G Phone – SafeLink Wireless is one of the largest, oldest, and best-known companies participating in government assistance programs like Lifeline and the ACP. Lifeline customers get free phone services, and ACP-qualified people get free internet services.
This article covers a detailed guide on how to get SafeLink free 5G phone, eligibility criteria, and more.
Can I get a SafeLink Free 5G Phone?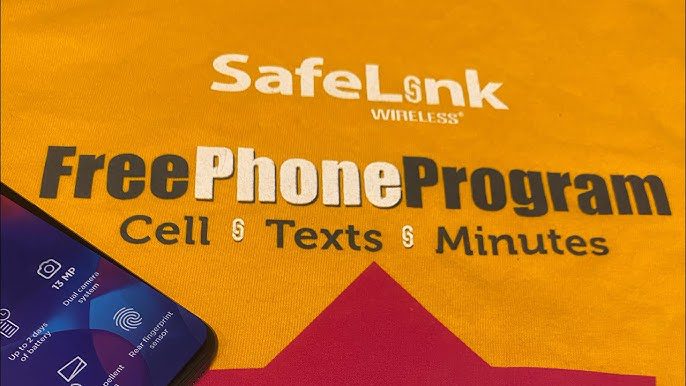 Many providers offer entry-level to mid-range phones under the Lifeline and ACP assistance programs, and SafeLink is no exception. It provides similar devices under these programs.
Moreover, SafeLink does not reveal what phones they provide in advance, and the free phone you get under Lifeline and ACP programs depends on many factors like your state of residence, availability of the phone model at the time of your application, the provider which is offering the phone, etc.
Since 5G phones are the most advanced, it is safe to assume there is a low chance of receiving a SafeLink free 5G phone through Lifeline and ACP program. Regardless, receiving a SafeLink 5G phone is still possible.
How to check if you can receive a SafeLink Free 5G Phone?
If you wish to check whether receiving a SafeLink free 5G phone is possible, the best you can do is to contact the company's customer support team.
You can contact SafeLink company at 1800-723-3546 or mail the company at PO Box 160490, Hialeah, FL 33016-9997.
Moreover, you can chat with the SafeLink customer executive online at safelinkwireless.com/Enrollment/Safelink/en/Web/www/default/index.html#!/contactUs.
How to apply for a SafeLink Free 5G Phone?
Application for a SafeLink free 5G phone through National Verifier
The steps to apply through the National Verifier are detailed below –
Visit nv.fcc.gov/lifeline.
Choose your state by clicking on the drop-down icon.
You will be redirected to your state's Lifeline online application form. Fill up the application form by providing the required details.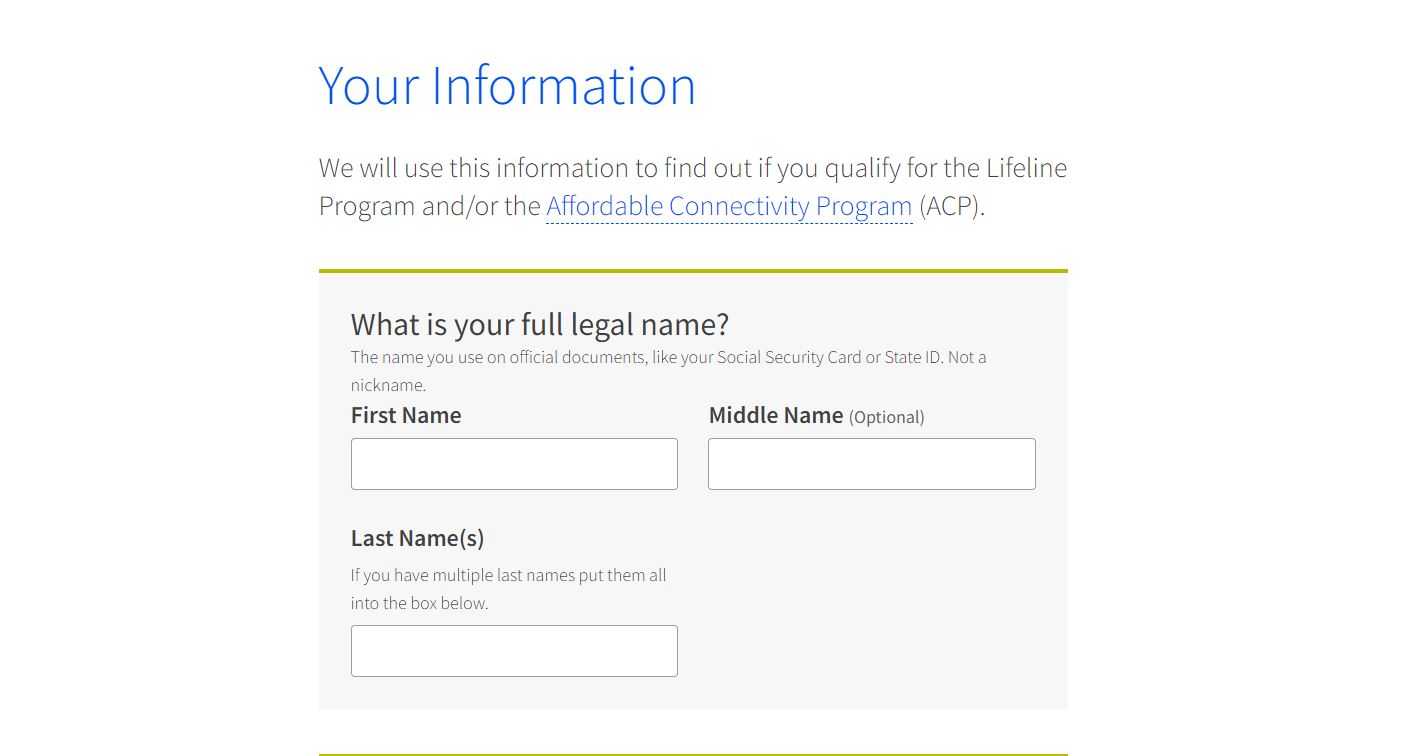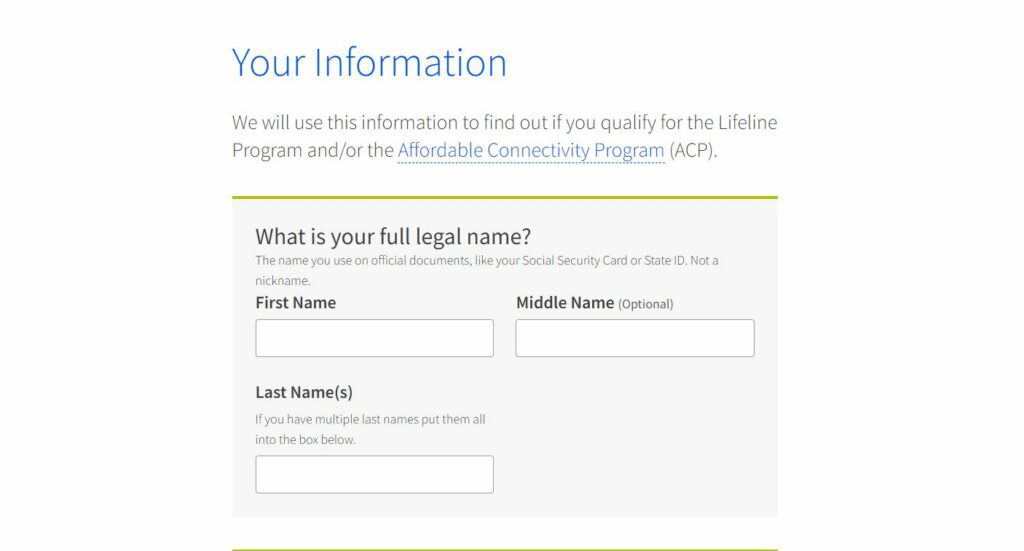 Attach scanned copies of your eligibility documents.
Finally, submit your application.
You will be notified via email regarding your application status. If your application is rejected, you may reapply for a SafeLink free 5G phone by following a similar procedure.
Through SafeLink Provider
Alternatively, you can apply for a free 5G phone directly through SafeLink.
Follow the instructions below for the same –
Visit safelinkwireless.com.
Enter your ZIP code in the provided box.
Click on "Start."
Fill out the application form.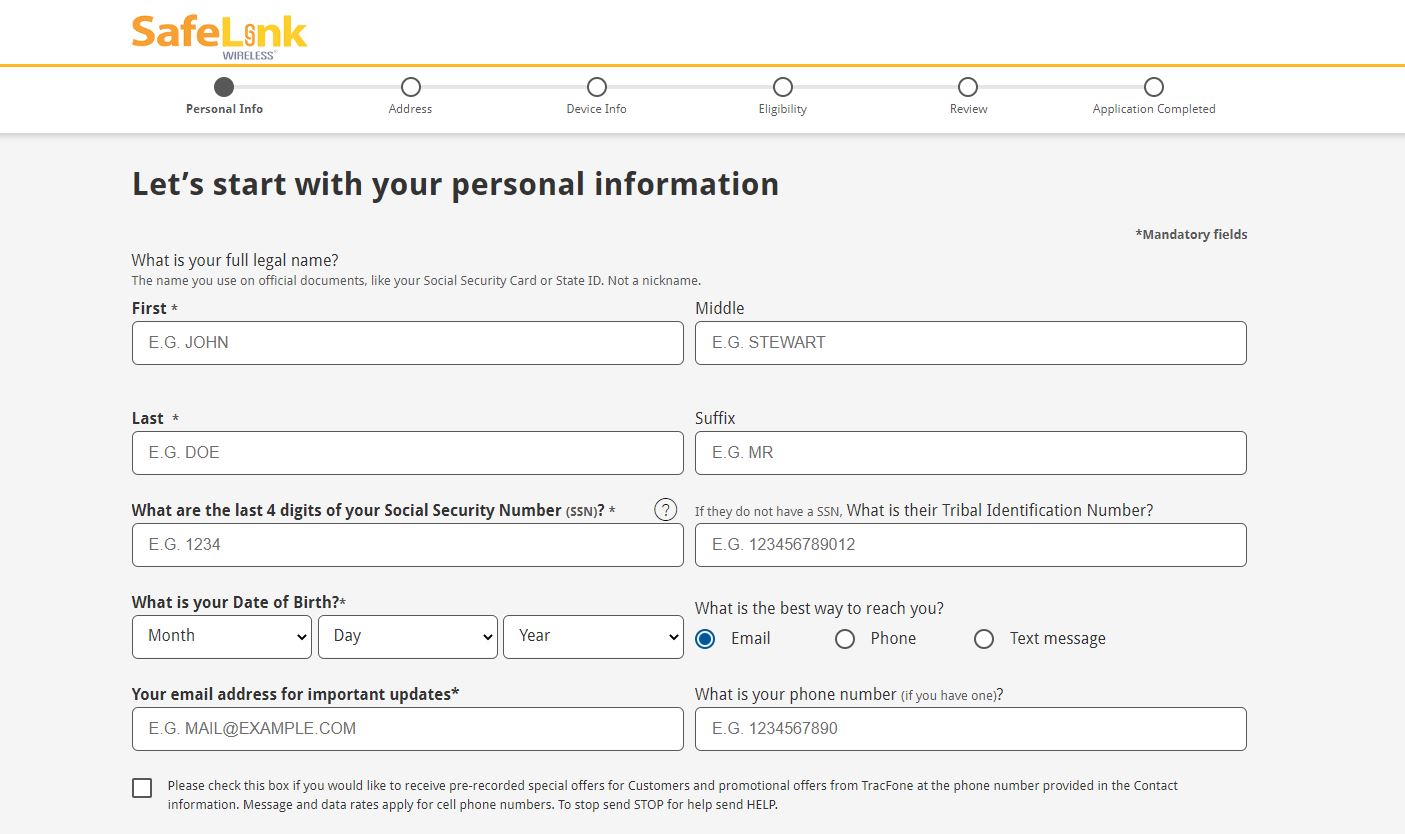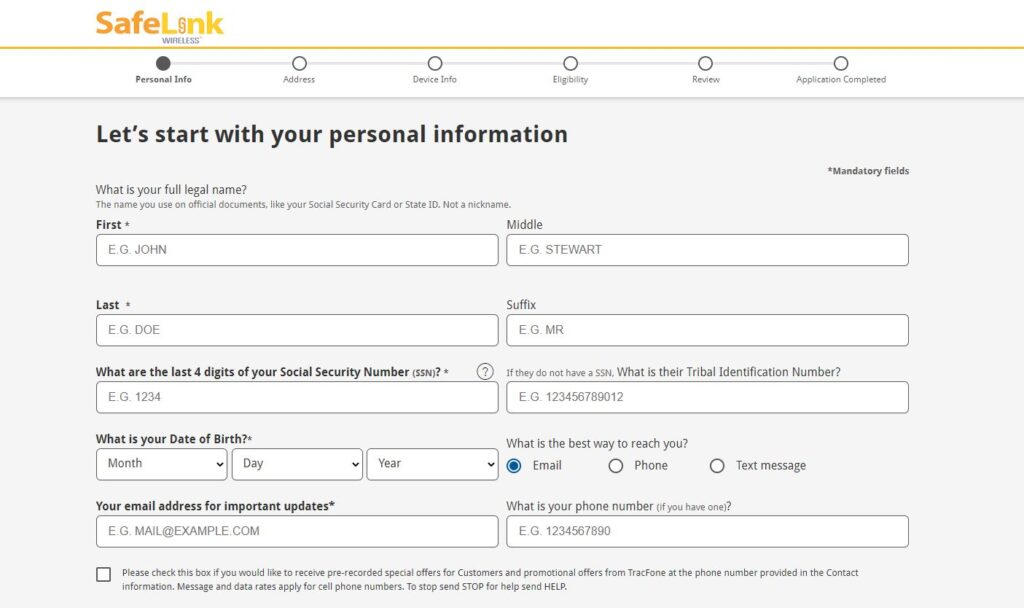 Provide the required eligibility documents.
Submit your application.
You can also apply offline by physically visiting the SafeLink office in your city or state and filling out the application form after the company reviews your eligibility.
How to qualify for a SafeLink Free 5G Phone?
To qualify for a SafeLink free phone, you must meet certain rigid eligibility criteria to participate in Lifeline and ACP government assistance programs.
The prerequisites to qualify for Lifeline and ACP programs are –
You must be at least 18 or an emancipated minor.
You must be a citizen of one of the states where SafeLink offers its services under the assistance programs.
If you fulfill the above conditions, you can check further eligibility to apply for a SafeLink free 5G phone.
Income Eligibility
You are Lifeline qualified if your annual family income is below 135% of the Federal Poverty Guideline.
Program Eligibility
If you or any family member participates in any government-aided program listed below, you are eligible for the Lifeline program.
Supplemental Security Income
Veterans Pension and Survivors Benefit
Free and Reduced-Price School Lunch
Supplemental Nutrition Program for Infants, Women, & Children (WIC)
Supplemental Nutrition Assistance Program (SNAP), formerly/Food Stamps
Program or School Breakfast Program
Federal Public Housing Assistance
Documentation needed to apply for a SafeLink Free 5G Phone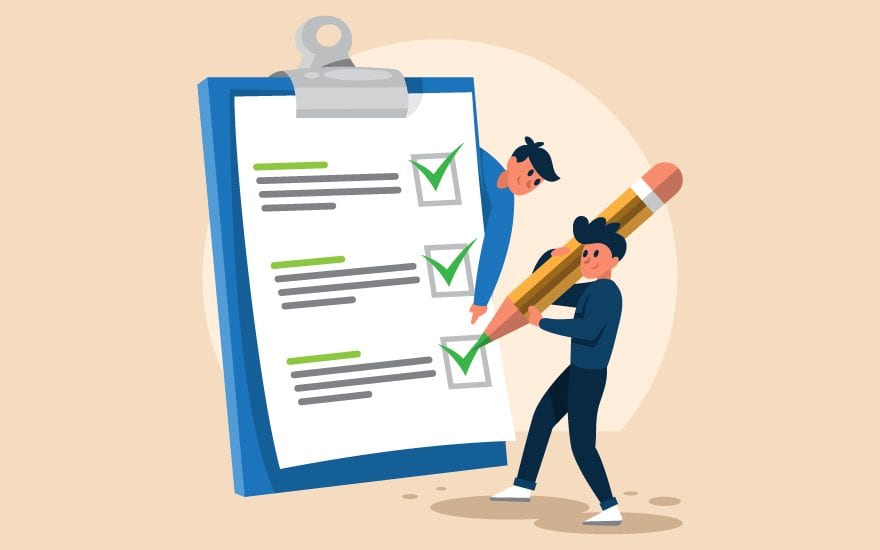 Once you are sure about your eligibility for the Lifeline and ACP, you must prove your qualification by submitting specific documents at the time of application.
If you apply on an income basis, you need a document specifying your full name, income statement, etc.
Accepted documents are –
Paycheck stubs
Unemployment or Worker's Compensation statement of benefits
Previous year's state, federal, or Tribal tax return
Current income statement from your employer
Child support award
Veterans Administration statement of benefits
A Social Security statement of benefits
A retirement/pension statement of benefits
Divorce decree
If you apply for a SafeLink free 5G phone based on your government program participation basis, you need a valid government document that specifies your full name, the name of the government program, the name of the organization that issues the document, the date of issuance of the document, etc.
You may furnish any of the following documents –
Benefit award letter
Statement of benefits
Government approval letter
Benefit verification letter
You may also be asked to submit documentation that verifies your address, identity, or age.
In such a case, you may submit any of the documents –
Birth certificate
U.S. driver's license
Utility bill
Permanent Resident Card or Green Card
A passport
A valid state, government, military, or Tribal ID
Government assistance program document
Certificate of U.S. Citizenship or Naturalization
Individual Taxpayer Identification Number (ITIN) document
Mortgage or lease statement
Most recent W-2 or tax return
Please note that you must submit a copy of the eligibility documentation, not the original one.
What benefits does SafeLink offer?
In addition to the free phones, SafeLink offers great benefits to qualified low-income people under the Lifeline and ACP programs.
SafeLink other benefits include the following –
A free smartphone
Free unlimited text
Free unlimited talk
Up to 5GB of free hotspot data
Free calls to Mexico and Canada
Up to 25GB of free high-speed data
Can I bring my own 5G Phone to SafeLink?
If you cannot get a SafeLink free 5G phone for any reason, you can still enjoy SafeLink benefits on a 5G phone through SafeLink Bring Your Own Device service.
SafeLink offers a BYOD service that allows you to switch your carrier to SafeLink from your current carrier to access SafeLink's network.
Conclusion
Though SafeLink Wireless provides a wide range of free smartphones to qualified customers under the Lifeline and ACP programs, the probability of getting a SafeLink free 5G phone is currently low.
Frequently Asked Questions
How long does it take to get a SafeLink free phone?
Once your application for SafeLink free phone has been approved, you can expect to receive your SafeLink Wireless free phone within 5-10 business days via U.S. registered mail.
Can I purchase a SafeLink 5G phone?
Yes, you can purchase SafeLink 5G phones. SafeLink offers several discounted upgrade phones with 5G connectivity.
Who is the carrier for SafeLink Wireless?
SafeLink Wireless uses the network of Tracfone, operating as a Mobile Virtual Network Operator (MVNO). SafeLink provides free mobile phones and services to low-income families who qualify for the LifeLine and ACP government-supported telephone program.

Subscribe to Email Updates :