Looking for how to apply for Safelink Wireless free government phone?
People in the modern era prefer portable devices that do not sacrifice functionality. This demand has been met thanks to high-end cell phones. As a result, cell phone costs have risen to absurd levels.
Some people can easily afford it, while a significant majority will have to make sacrifices or even take out loans for it. Getting a Safelink Wireless free phone may be your best option if you can't afford a regular phone.
This article will inform you about SafeLink Wireless free phones, free government phone program, including how they work, where to apply, and how to check your balance.
So, without any further ado, let's get started –
What is Safelink Wireless?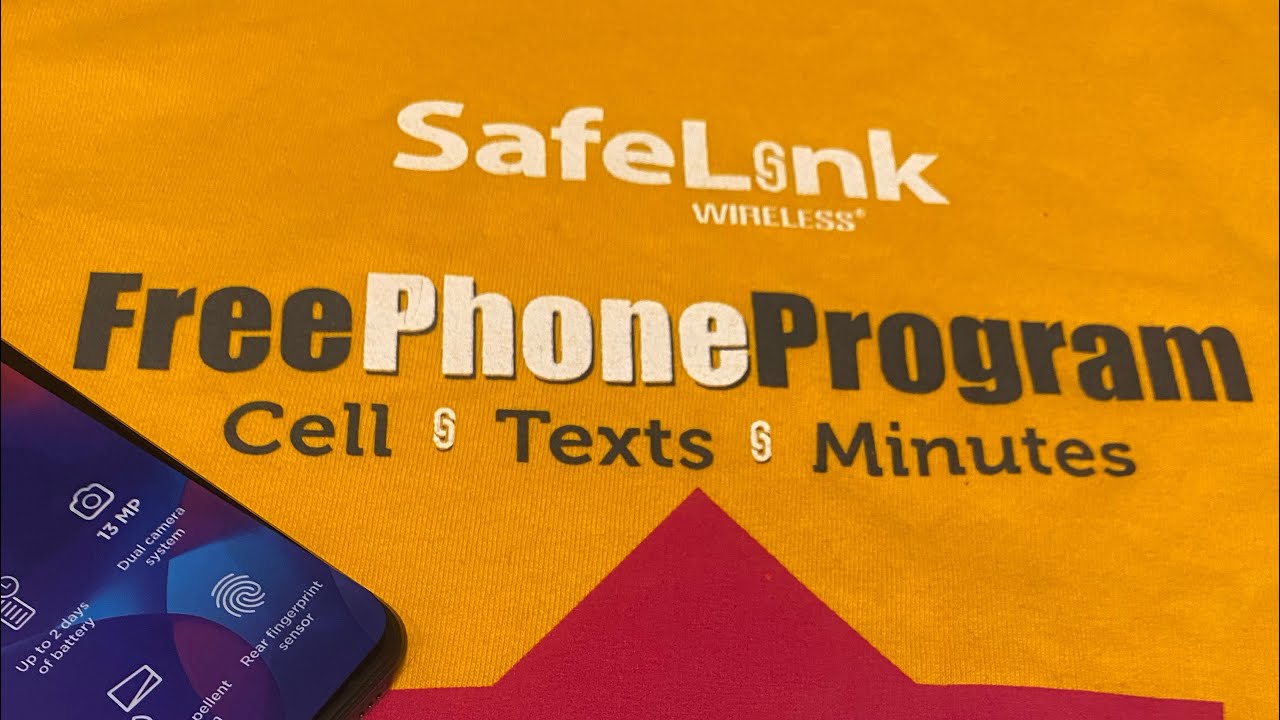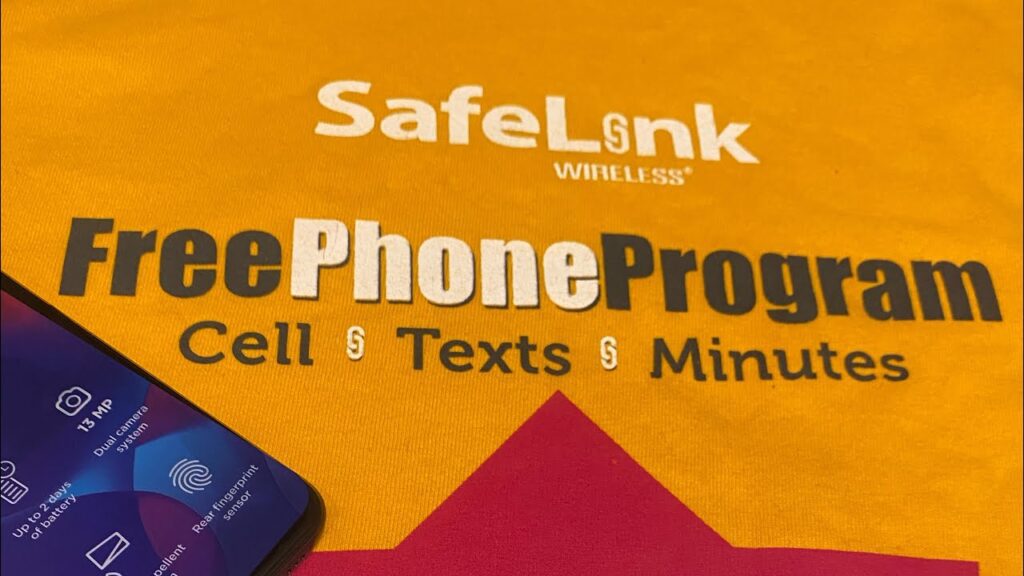 Safelink Wireless is a prepaid wireless service offering unlimited free calling and texting. It is a subsidiary of TracFone, a major telecommunications provider in the United States, and offers various plans and tariffs that can be customized to meet your specific needs.
If you meet their requirements, Safelink Wireless, can provide you with a free government-issued phone.
How to get Safelink Wireless Free Phones
The government established the Lifeline program in 1985 to provide low-income people free access to landline services.
As time passed, the government began collaborating with major service providers to distribute free phones as part of the program. Safelink Wireless is one of the companies that has joined this movement because it believes everyone should have access to a high-quality phone, regardless of income level. Safelink Wireless now provides free phones to low-income families thanks to the government's Lifeline Assistance Program.
To be eligible for a Safelink Wireless free phone, you must be enrolled in the government's Lifeline program.
Safelink Wireless Free Phone Government Program
SafeLink Wireless is the best-known and longest-running provider of free cell phones through the federal government's Lifeline Assistance program. Free phones are provided to those who qualify for the service, funded by the federal government's Lifeline program in 40 states and DC and Puerto Rico, allowing millions of people in need to stay in touch.
When US resident meets the program's income requirements, they are eligible for a free phone and service from the Safelink Wireless.
Here are some basics of the Safelink Wireless free phone government program –
Bring Your Own Device
Customers can keep using their existing phones after switching to Safelink's network with the company's Keep Your Own Smartphone Plan. Customers can choose from three options –
Lifeline Plan
350 voice minutes
Unlimited texts
4.5GB of monthly data
ACP Plan
Unlimited talk
Unlimited text
Calls to Canada & Mexico
10 GB of monthly data (including 5 GB hotspot data)
Lifeline+ACP Plan
Unlimited talk & text
Calls to Canada & Mexico
25 GB of monthly data
Up to 15 GB of hotspot data
Eligibility: Who Can Receive Safelink Wireless Free Phones?
Safelink Wireless free government phone program, like many other carriers, offers free cell phones and services to those who meet certain criteria.
You must meet the following requirements to be eligible for the Safelink Wireless free government phone through Lifeline program –
You must have a low income
These programs, as previously stated, are primarily aimed at low-income families and individuals. The federal government, responsible for developing and updating these guidelines, requires that your annual income is below 135% of the Federal Poverty Guidelines. It's important to remember that each state has its own definition of a living wage, which can vary greatly.
You are already enrolled in a public assistance program
Since all government-funded aid initiatives aim to assist those unable to support themselves financially so, in most cases, you must demonstrate that you are already enrolled in a support program to get approval for the Lifeline program.
These program are –
The federal SSI
Financial assistance, such as TANF (Temporary Assistance For Needy Families).
Housing assistance, such as the Federally Assisted Housing Administration (Federal Public Housing Assistance)
Food stamps, such as the National School Lunch Program (NSLP) and the Supplemental Nutrition Assistance Program (SNAP)
Protection from poverty The Pension Fund for Disabled Veterans and Their Dependents
If you participate in one of the many Tribal assistance programs, you may be eligible for a free Safelink government phone.
The following are some programs –
Assistance to Needy Families (TANF) for Indigenous Communities
General funding by The Bureau of Indian Affairs
You Currently Have A Disability
Disabled people are another group that can benefit from Safelink Wireless free Government phone. Their disabilities hamper many people's ability to earn a living. That is why the government's assistance has been prioritized. You should apply for one of these phones if you are disabled and can provide medical documentation to prove it.
Safelink Wireless Free Government Phone Reviews
Customers rave the most about Safelink Wireless' free phones, and many Safelink Wireless free phones are high-quality models that have received positive feedback from customers. The service plan provided by Safelink is completely free, and if you qualify, you can bring your own phone and receive the same service as those who receive a free phone.
With the Safelink Wireless free Government phone plan, you can get 350 minutes of talk time and 4.5 GB of data and send as many texts as you want as an added bonus. Furthermore, your refills will be delivered to you at a convenient time each month.
Balances that are not used do not accumulate or carry over to subsequent periods. Furthermore, the only plan available has a maximum talk time of 350 minutes, and you may need to keep looking or resort to texting for the majority of your communications while saving your minutes for true emergencies.
Safelink Wireless provides reliable network in the United States. Therefore, if you live in the location where Safelink offers its services, you can consider applying for it.
What are the Benefits of using Safelink Wireless Free Phone?
The primary selling points of Safelink Wireless are its no-cost signup, lack of minimum service requirements, and extensive selection of service plans and tariffs. Safelink Wireless provides low-cost international roaming, which is an often-overlooked benefit. As a result, you can use your phone abroad without incurring exorbitant roaming fees.
SafeLink Wireless phones are free and include many useful features and services.
The following features and services are included with-Safelink Wireless free phone –
Each year, you must activate a SafeLink phone and verify your eligibility
SafeLink accepts SIM cards in Standard, Micro, and Nano sizes
Unrestricted International Travel Facilitation
4.5 GB of monthly data
Unlimited texting
Useful for international and emergency phone calls
SafeLink Wireless Compatible Phones
SafeLink Wireless customers can expect to receive a variety of phone models, depending on the location and the plan you choose. SafeLink Wireless offers a variety of TracFone models, ranging from the Motorola C139 to the Motorola 376g TracFone.
Below is a list of phones that support SafeLink –
IdealXcite by Alcatel
Galaxy J3 Luna Pro 5.0 from Samsung
4G ZTE Nubia Z5
LG 840G and LG 840 Rebel 4G
The ZTE Maven 3rd Generation
LG Phoenix 3
The Alcatel Camino X 4G
Galaxy S4, S390G, S125G, T245G, and other models.
FAQs
What kinds of phones does SafeLink offer?
In terms of mobile phones, the company offers LG, Nokia, Motorola, and Kyocera models. Customers who sign up for Safelink Wireless service can select from various phones and minute packages, each of which is optimized for a specific regions of the United States.
Can SafeLink provide me with a mobile device?
Yes. You can get Safelink mobile device if you are eligible for Lifeline program.
How much data is provided by a SafeLink phone?
Safelink Wireless free Government phone provides you 4.5 GB of monthly data with free plan.

Subscribe to Email Updates :