Looking for how to get SafetyNet Wireless free phone? If yes, then you have landed on the right webpage.
SafetyNet Wireless offers free phone benefits to qualified low-income individuals and households. This government-funded program offers services that include free smartphones, calls, texts, and data. Besides that, SafetyNet Wireless offers its services in California, Colorado, Georgia, Kentucky, Michigan, Oklahoma, Pennsylvania, and Wisconsin.
This article covers detailed information about how to get a SafetyNet Wireless free phone and get rid of monthly phone bills.
So, without any further ado, let's get started –
How to apply for SafetyNet Wireless Free Phone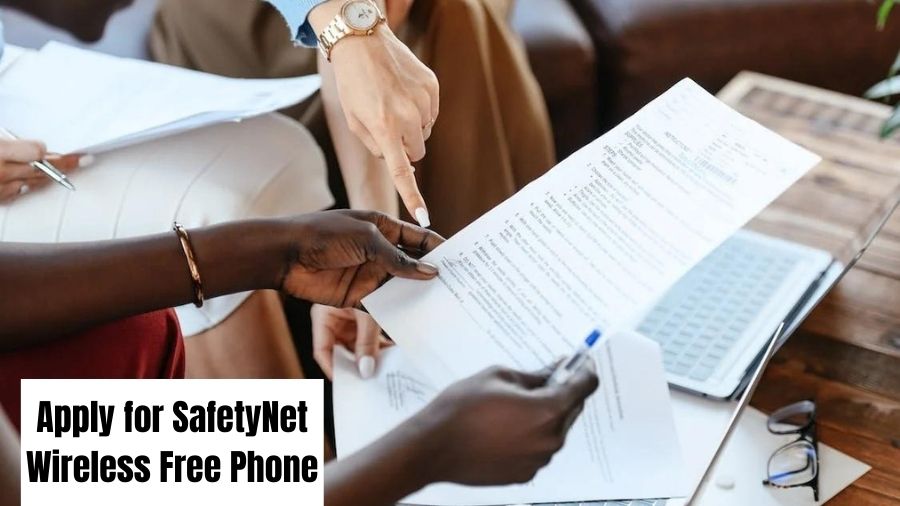 To apply for SafetyNet Wireless free phone, you need to follow these simple steps –
Open a browser and visit the website – nv.fcc.gov/lifeline.
From the drop-down list, select your state and click on the Get Started button.
You will be redirected to the registration page. Enter the required information and proceed further.
Provide soft copies of all the required documents.
Submit your application.
That's it. This is how you can easily apply for SafetyNet Wireless free phone.
Does SafetyNet Wireless Offer Free Phones?
For families with limited resources, SafetyNet Wireless provides free or discounted phones. The phone offers a basic package of voice, text, and data services for communication and entertainment.
What Services Does SafetyNet Wireless Offer?
SafetyNet Wireless provides Lifeline and ACP subscribers with discounted and prepaid wireless services. Eligible Lifeline users can access free talk, text, and data. However, the quantity of free data and other services varies by state.
How to Qualify for Lifeline Program to Receive a SafetyNet Wireless Free Phone?
Below mentioned are some basic requirements to qualify for the Lifeline program –
You must be at least 18 years old.
You must live in one of the following states – California, Colorado, Georgia, Kentucky, Michigan, Missouri, New York, Oklahoma, Pennsylvania, or Wisconsin.
If you meet these conditions, you can check the below-mentioned requirements –
Lifeline Eligibility Criteria
In order to meet the Lifeline eligibility criteria, the annual household income should be below 135% of the Federal Poverty Level.
Moreover, the other terms include the participation of a household member in federal or tribal assistance programs like –
Supplemental Nutrition Assistance Program (SNAP), formerly known as Food Stamps
Supplemental Security Income (SSI)
Federal Public Housing Assistance (FPHA)
Veterans Pension and Survivors Benefit
Bureau of Indian Affairs General Assistance
Tribal Temporary Assistance for Needy Families (Tribal TANF)
Food Distribution Program on Indian Reservations
Head Start (only households meeting the qualifying income standard)
Documents Required For SafetyNet Wireless Free Phone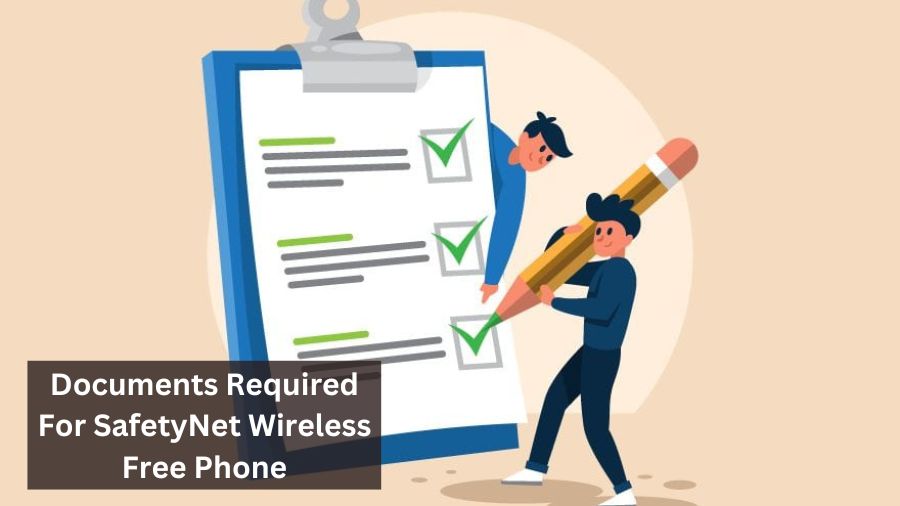 You can prove your eligibility by presenting a proper, official document with all the necessary information. Moreover, you will be required to show proof of your household income, program participation, identification, age, or address.
Below mentioned are some of the documentation requirements for the SafetyNet Wireless device.
You must provide a document with your official first and last name and annual income to confirm your household's income.
The following are acceptable documents –
Current income statement from your employer
Paycheck stubs
Prior year's state, federal, or Tribal tax return
A Social Security statement of benefits
Veterans Administration Statement of Benefits
Unemployment or Worker's Compensation statement of benefits
A retirement/pension statement of benefits
Divorce decree
Child support award
You must present an official document that proves your participation in a qualifying government assistance program. The document should include your first and last name, the name of the program, the name of the establishment that issued the document, and an issue date within the previous year or future expiration date.
The acceptable documents are –
Benefit award letter
Approval letter
Statement of benefits
Benefit verification letter
School documentation
You must also present a certified document with your legal first and last name and date of birth to confirm your identification or age.
The acceptable documents are –
A valid government, military, state, or Tribal ID
Passport
Birth Certificate
U.S. Driver's license
Certificate of U.S. Citizenship or Naturalization
Permanent Resident Card or Green Card
Government assistance program document
Individual Taxpayer Identification Number (ITIN) document (it does not need to include the date of birth)
Note – In addition, minors must provide proof of their status which includes a court document, a certificate of emancipation, or any other official document.
Lastly, to confirm your residence, you must present an official document that shows your address.
The acceptable documents are –
A valid government, state, or Tribal ID
Driver's license
Utility bill
Mortgage or lease statement
Most recent W-2 or tax return
What benefits do I get after qualifying for Lifeline?
The benefits of applying for the SafetyNet Wireless Lifeline program can vary depending on your state and plan.
Nonetheless, the majority of plans consist of the following –
Monthly cell phone service with –

Unlimited talk

Unlimited text

A certain amount of monthly data (depending on the state and plan)

A SafetyNet Wireless device (depending on the state and plan)

Other perks, such as caller ID, voicemail, etc.
What phones are compatible with SafetyNet Wireless?
Customers are allowed to use their own devices with SafetyNet. The mobile device you bring must be carrier unlocked and compatible with the services offered by the provider.
Other phone models compatible with SafetyNet Wireless are – LG G4, LG LS991, Samsung G860P, Samsung J320, Samsung L710, Samsung L900, Samsung R760, Sharp 306SH, ZTE N9520, ZTE N9521.
How to Activate SafetyNet Wireless Free Phone?
You must activate your SafetyNet Wireless free phone once you receive it. Call the provider's customer care department at 1-888-224-3213 to do this. You will be guided through the activation procedure by the representative. You might need to pay an activation fee, depending on your plan.
FAQs
How do I check the status of my SafetyNet Wireless application?
You'll receive an email notification if your application is accepted.
Do I have to pay a registration fee for SafetyNet Wireless?
You won't have to pay a registration fee, but some plans will charge a $25 activation fee.
Signup For Our Newsletter