Free Government Phone Wisconsin – Having a phone in today's world is as important as having food, shelter, or clothing. There might hardly be any unaware of the need for cell phones and their role in our lives, from keeping us connected to our loved ones or helping us pay our bills, access emergency services, distance learning to getting a job.
However, due to financial constraints, a significant percentage of the population cannot purchase a smartphone. To help such households, the United States government has started offering free phones.
This article covers detailed information about how you can get a free Government phone in Wisconsin.
So, without any further ado, let's get started –
How to apply for a Free Government Phone in Wisconsin?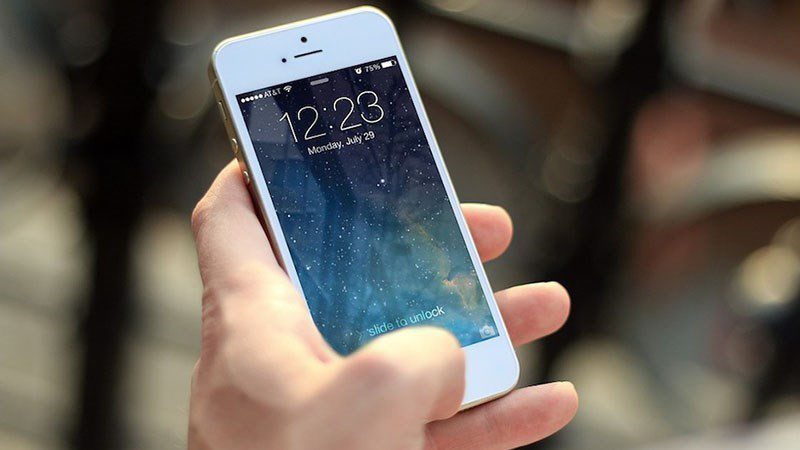 The application procedure for the free Government phone in Wisconsin is straightforward.
Before you begin your application, you must keep a copy of your eligibility documents to attach to your application form. We have covered the list of documents below in this article.
So, here is how you can apply for free Government phones –
Apply online from Lifeline's official website
The easiest method to apply for a free Government phone in Wisconsin is by applying through National Verifier's official website.
Simply follow the steps given below –
Visit this link – https://nv.fcc.gov/lifeline?ln=RW5nbGlzaA%3D%3D. You will be redirected to the homepage of the FCC's National Verifier.
Click on the drop-down icon and select "WI," which stands for Wisconsin.
Next, click on the "Get Started" icon.
Fill in the required details and attach the scanned copies of the eligibility document and click on the "Next" button.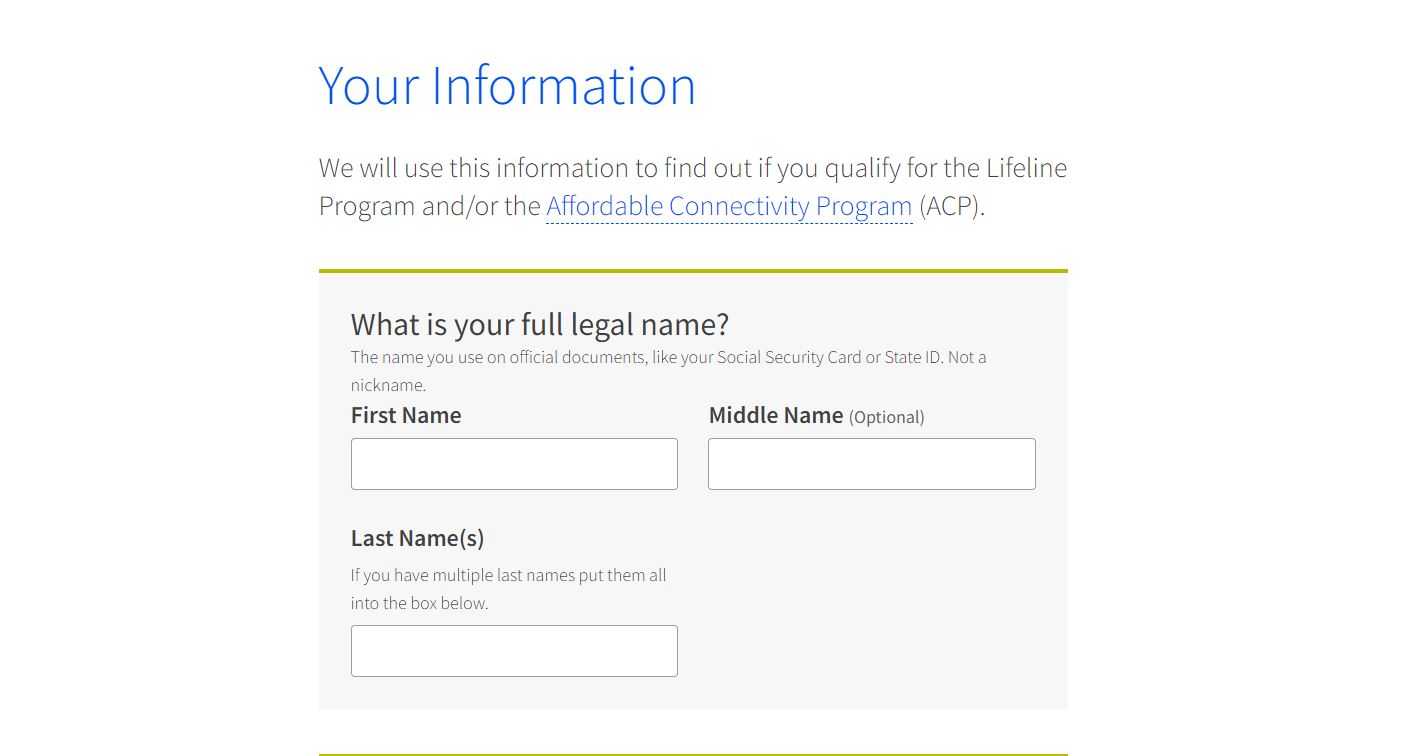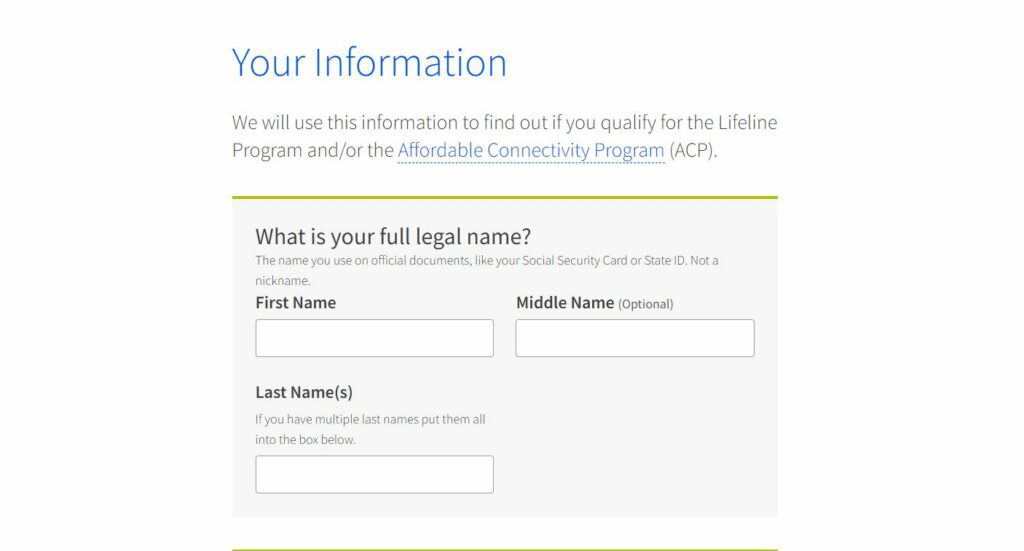 Finally, submit your application form.
Your online application procedure for a free Government phone is now completed. You will receive approval information within a few hours on your verified contact information.
By mail
You can also apply for the same by mail. You need to take the print of the application form, fill it out and then send it with your eligibility document to USAC, Lifeline Support Center, PO Box 7081, London, KY 40742.
If your application is accepted, you will be issued 90 days to select a service provider and sign up for service.
If you have queries about your application, contact Lifeline at 800-234-9473 or [email protected]
Through your selected service provider
You can apply for a free Government phone directly through the service provider who participates in Lifeline program.
Below, we have provided a step-by-step guide that you can follow for the same –
First of all, select the wireless service provider that participates in Lifeline or ACP and offers services in Wisconsin.
Now, contact the providers to learn about the application process.
If the online application is available, visit the provider's official website and submit your application.
Fill up the application with the details as asked.
Submit your application form with the essential documentation proving your eligibility.
Wait for your application's approval or rejection.
If your application form for a free Government phone in Wisconsin is accepted, you will receive a phone within 2-5 business days at your registered address.
Alternatively, if your application is rejected, you will be notified via mail.
You can also apply for the program offline by visiting the provider's office and filling out an application form after the company reviews your eligibility.
What is the Eligibility for Wisconsin Free Government Phone
To get a free government phone in Wisconsin, you must fulfill specific eligibility requirements to participate in the Lifeline and ACP programs.
Since you apply for a free government phone in Wisconsin through these assistance programs, you must qualify for these programs.
The prerequisites to apply for any government-aided programs are –
You must be 18 years of age.
You must hold citizenship of the state where your selected provider offers services under Lifeline or ACP programs.
If you pass the above conditions, you may check the remaining eligibility requirements to apply for a free government phone in Wisconsin.
If you apply for a free government phone in Wisconsin through the Lifeline program, you must fulfill any of the two conditions.
Income Eligibility
Your annual household income has to be lower or at 135% of the Federal Poverty Guidelines.
Program Eligibility
You are qualified for a free Government phone in Wisconsin if you or any family member are a participant in any of the following government-aid programs –
Supplemental Security Income (SSI)
Veterans Pension and Survivor's Benefit
Bureau of Indian Affairs General Assistance (BIA)
Food Distribution Program on Indian Reservations (FDPIR)
Food Stamps/Supplemental Nutrition Assistance Program (SNAP)
Section 8/ Federal Public Housing Assistance
Tribal Temporary Assistance for Poor Families (TANF)
Tribal Head Start (only households meeting its income qualifying standard)
Documentation needed to apply for a free Government phone in Wisconsin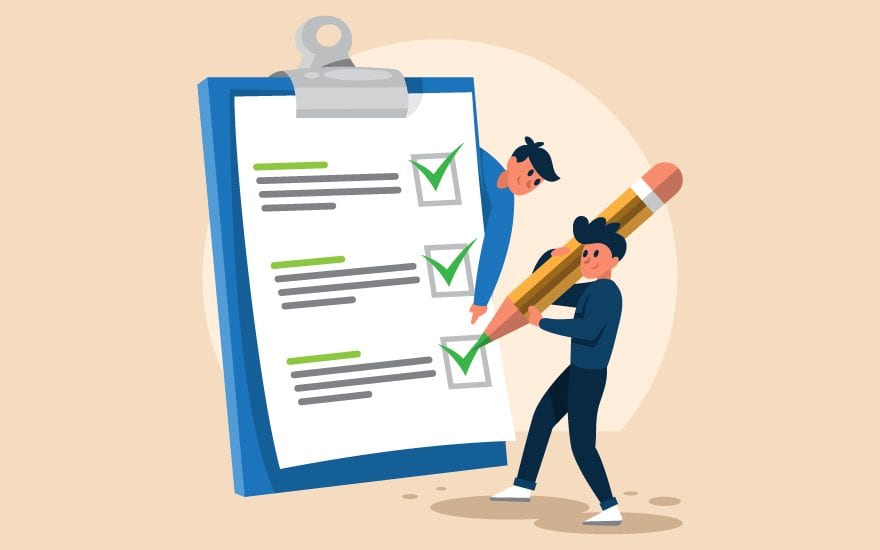 Once you are sure about your eligibility, you must be able to prove it with valid official documents. You need to submit a copy of the documentation depending on your eligibility criteria.
If you qualify to apply for a free Government in Wisconsin on a low-income basis, you must submit a copy of a valid document that comprises your full name, income, etc.
Official documents are –
Last year's state, federal, or Tribal tax return
Unemployment or Worker's Compensation statement of benefits
Current income statement from your employer
A paycheck stub
Child support award
A social security statement of benefits, Divorce decree
If you qualify through participation in any government assistance program, you must have a valid official document that contains your full name, program name, name of the organization, date of the issue of the record, etc.
Accepted documents are mentioned below –
Benefit award letter
Statement of benefits
Government approval letter
Benefit verification letter
In addition to the above documents that support your eligibility, you will also be required to submit a copy of an official document that verifies your age, identity, address, etc.
Therefore, you must have a copy of the following –
Passport
A valid state, government, military, or Tribal ID
Mortgage or lease statement
Certificate of emancipation
US Driver's license
Birth Certificate
Most recent W-2 or tax return
Certificate of US Citizenship or Naturalization
Utility bill
Please note that you must submit a copy of any single document that supports your eligibility (either income-based or program based) during your application.
Free Government Phone Companies in Wisconsin
Providers that participate in Lifeline program and offer its services in Wisconsin are mentioned below –
American Assistance
Clear Wireless
Good2Go Mobile
Life Wireless
Safety Net Wireless
Tag Mobile
TerraCom Wireless
Unity Wireless
You can enroll with any of the above providers in Wisconsin by visiting their official website.
Conclusion
Wisconsin has a considerable population living below the poverty line. Therefore, many inhabitants need help to afford a virtual device like a phone or tablet laptop in today's world.
Thankfully, people can get a free Government phone in Wisconsin by enrolling in government assistance programs like Lifeline and ACP, which assist people in accessing the internet and discounted devices.
Currently, 82% of the Lifeline-eligible households in Wisconsin are yet to enroll. According to the Universal Service Administrative Company, as of 2022, only 18% of low-income households have enrolled in Lifeline. If you are in need, check your eligibility for a free phone in Wisconsin, and if you qualify, simply apply for it.
Frequently Asked Questions
How to get free phone service in Wisconsin?
You can get free phone service in Wisconsin by qualifying for the Lifeline and ACP programs.
How does the ACP phone program work in Wisconsin?
Suppose your family is eligible for the ACP. In that case, you will receive a discount of up to $30 on your monthly phone or internet services and a one-time discount on an internet-using device from a participating selected ACP provider.
Can I have Lifeline and ACP at the same time?
Eligible qualifying families can have the Lifeline and ACP together.
Is the ACP program permanent?
Yes, ACP is permanent. It is part of a recent long-term 14 billion dollar program created to support low-income homes in gaining access to phone and internet services.

Subscribe to Email Updates :